The Great New Zealand Toastie Takeover Presented By Mcclure's Pickles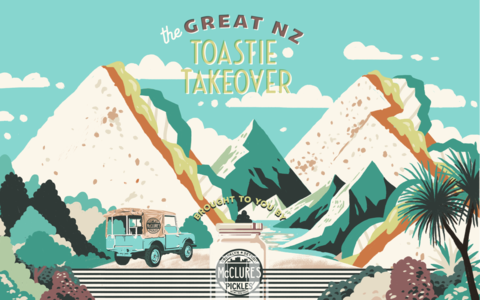 The Great NZ Toastie Takeover is back for its second year!
The much loved toasted sandwich will be popping up all over the country to feature at your favourite cafes and restaurants for the winter.
This annual celebration, of what we would dub the perfect meal, now has a competitive edge - participating eateries are being judged on their toasted sarnies in an effort to find the perfect one! Even better is each toastie feature's NZ's favourite pickles - McClure's. What more could you want?
We've rounded up our favourites for this years' competition so make sure you give these worthy contenders a visit!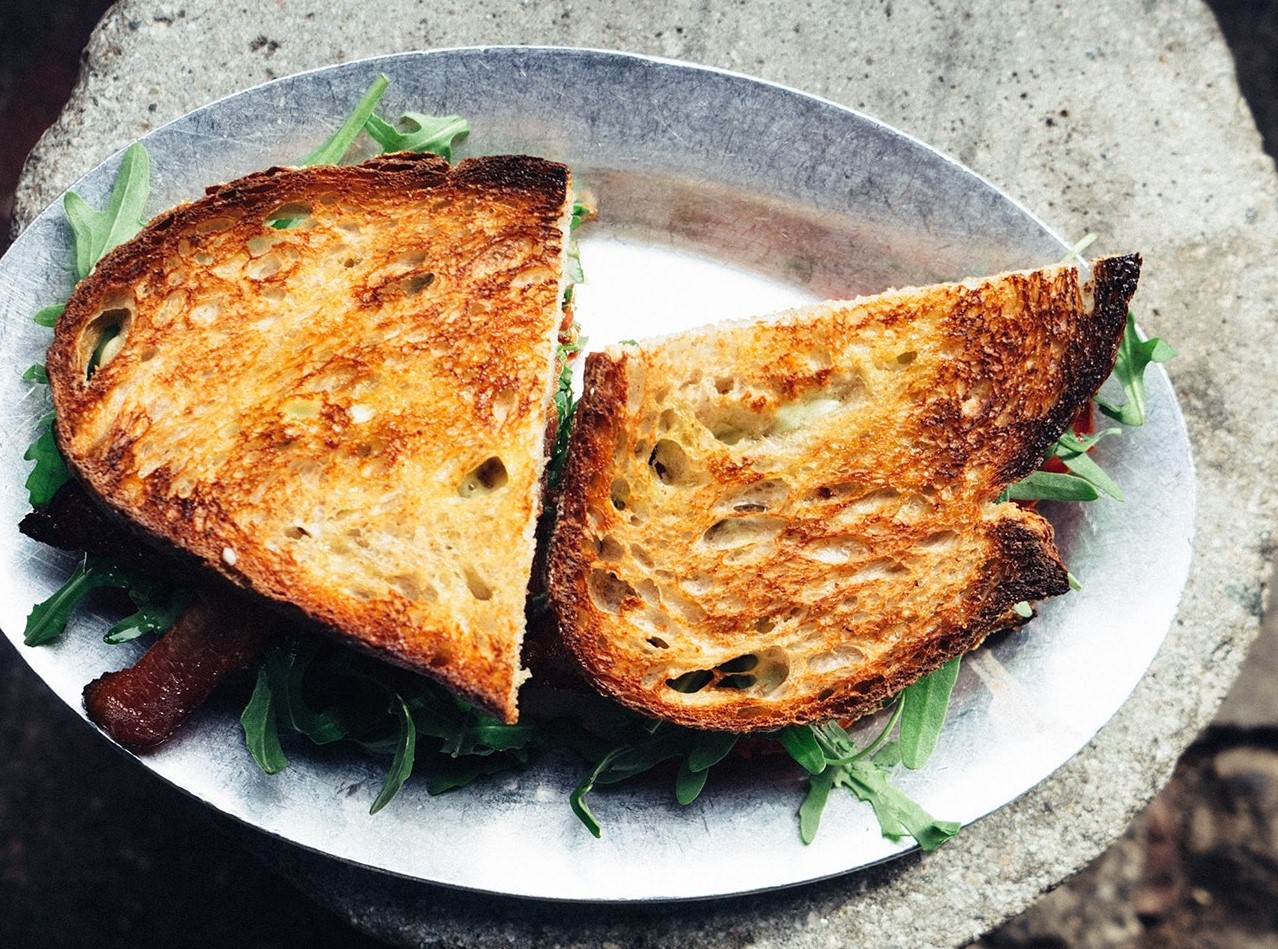 Lowbrow has quickly become a favourite for Auckland foodies! Some of the best fried chicken around and their nacho fried pickles are not to be missed.
Their toastie: Nacho Pickle Toastie - McClure's Pickle Chips, Nacho Cheese Spread & Corn Chip Crispy Bits on Tetsuya's Thicc White Loaf.

A casual eatery right on the waterfront of Auckland's beautiful Mission Bay - now serving breakfast!
Their toastie: Artisinal white bread, welsh rarebit, mushroom ketchup McClure's Spicy Pickles & Rocket Salad

Find them at Goodside in Smales Farm making the most of the best NZ produce in a modern-European style.
Their toastie: 4 Cheese Brioche Toastie | 4 cheese brioche toastie with mortadella and McClure's pickles

New Zealand's oldest riverside tavern with three distinctly different venues, so there's something for every mood or occasion.
Their toastie: Braised black angus beef cheek, black truffle, pickled red cabbage, fermented chilli, mozzarella, sweet & spicy McClure's Pickle on house made brioche toastie served with crumbed onion rings and pickle juice truffle aioli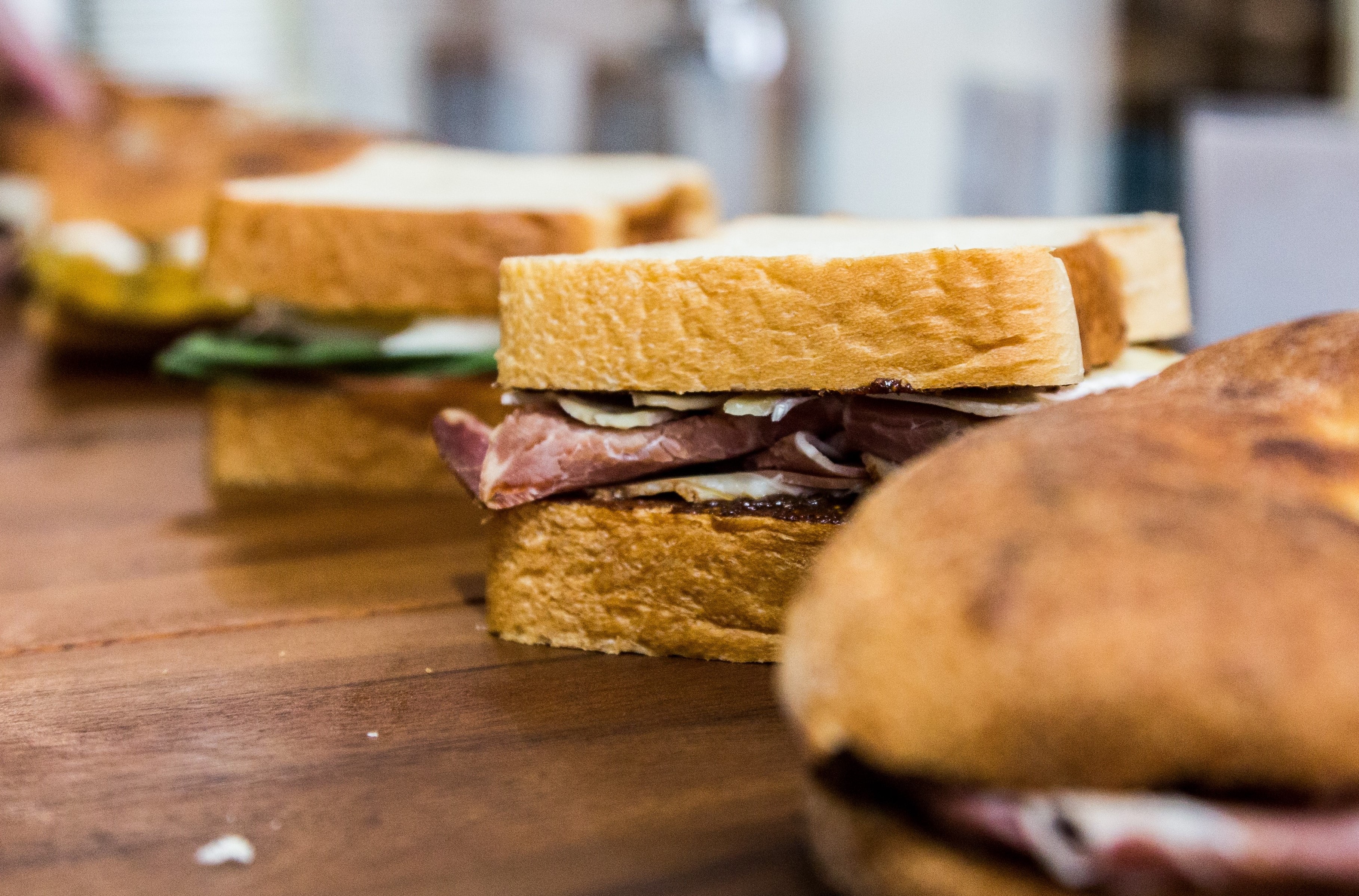 All-day eatery Vondel offers something for everyone - on both sides of the dietary coin. An ever-changing list of local and international craft beer, natural wine makes Vondel the perfect Devonport destination for any meal.
Their toastie: Creamy Chilli sunfed chick'n, port aged cashew cheese, pickles & chilli jam

A menu with South Pacific influence, Fire caters with everyone using fresh, local, organic produce.
Their toastie: Smoked brisket, spicy pickles, cheddar, Russian dressing, sauerkraut served with McClure Pickles, salted thick cut fries and smoked mayo - want to be in to win one of three $30 vouchers from Fire? Head to our Instagram to find out how!

One of Wellington's most loved neighbourhood eateries serving up breakfast through to dinner and drinks seven days a week.
Their toastie: PK'S TUNA MELT - -tuna -mozzarella-spicy sliced pickles-red onion-home made garlic aioli-fresh basil-inside brioche bread

Award-winning cafe, Terra Viva, has been a hit with the locals since 1997. Join them for breakfast, lunch and dinner in a beautiful outdoor garden setting.
Their toastie: Sweet and smoky pulled pork with mozzarella, American cheese and McClure's sweet and spicy pickles on homemade Turkish bread

See the full list of participants and more about The Great New Zealand Toastie Takeover HERE