Trending Now...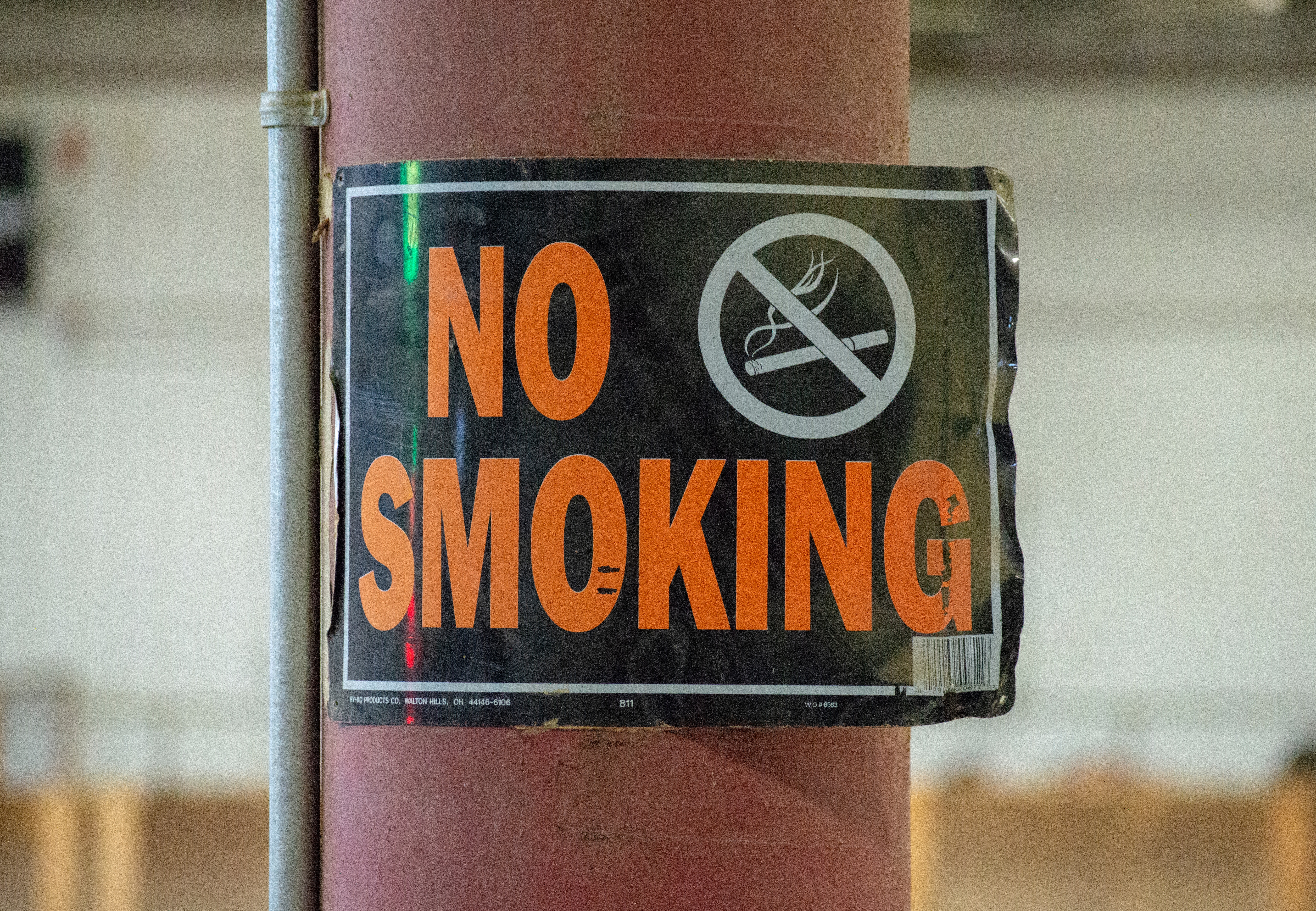 Off the menu: 800 Auckland restaurants ban outdoor smoking???????
"Around 800 Auckland restaurants, cafes and bars with outdoor dining areas have banned smoking." Read more. NZHERALD, 19 October 2018
---

Have you been grating cheese wrong your entire life??
"While kitchen gadgets with numerous attachments and settings may leave you stumped, most of us are probably certain we know our way around the humble cheese grater" Read more. NZHERALD, 17 October 2018
---

"Almost a year ago, I was working in Shanghai and Beijing, creating a series of pop-up restaurants for the New Zealand Government to promote our food and beverage products. ...." Read more. Bite, 15 October 2018
---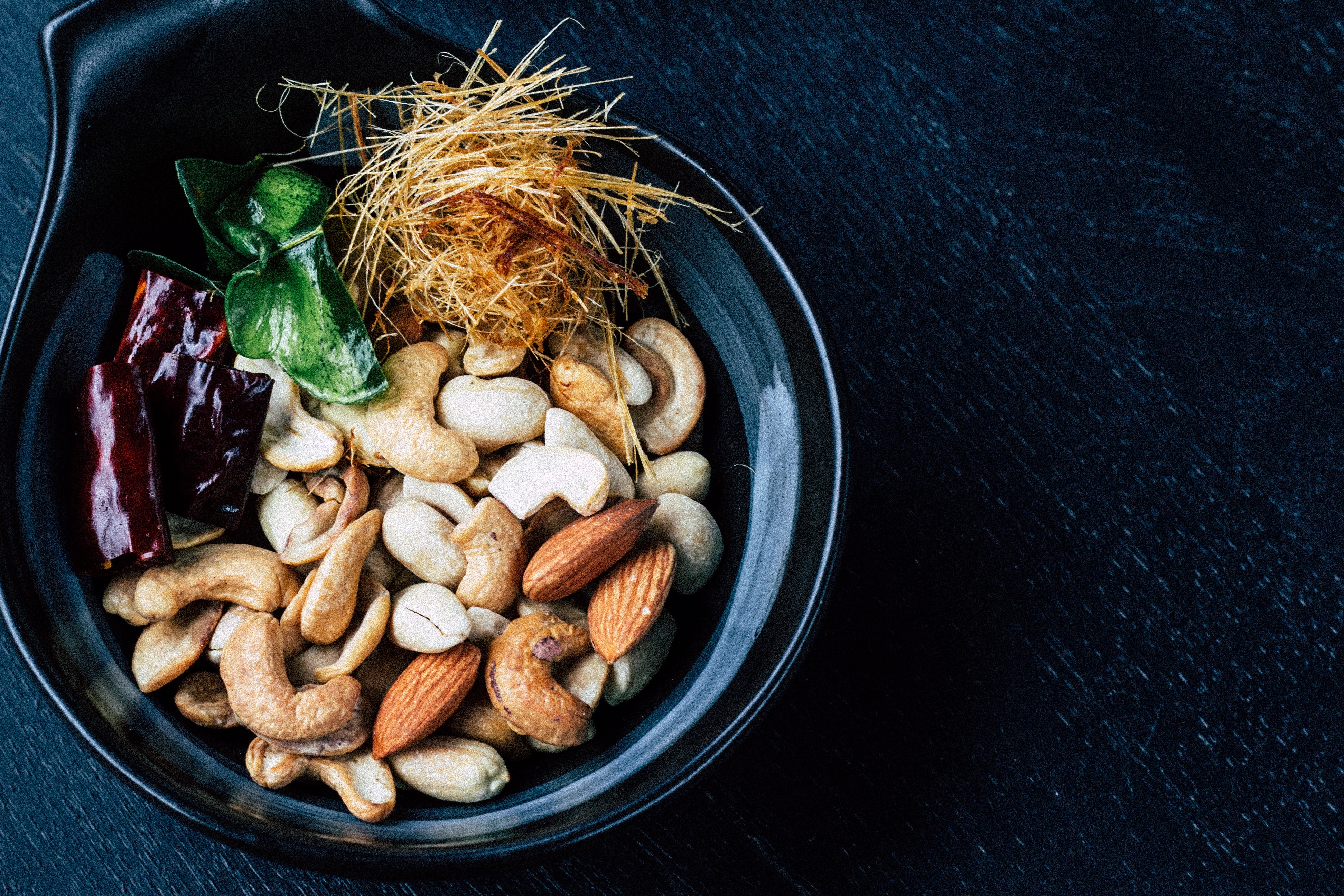 "All nuts have different nutrition credentials and will offer various health benefits - find out which nut is rich in calcium, which will offer a protein boost and how much fat is in each type with our nutritionist's guide...." Read more. BBC GoodFood, 9 October 2018
---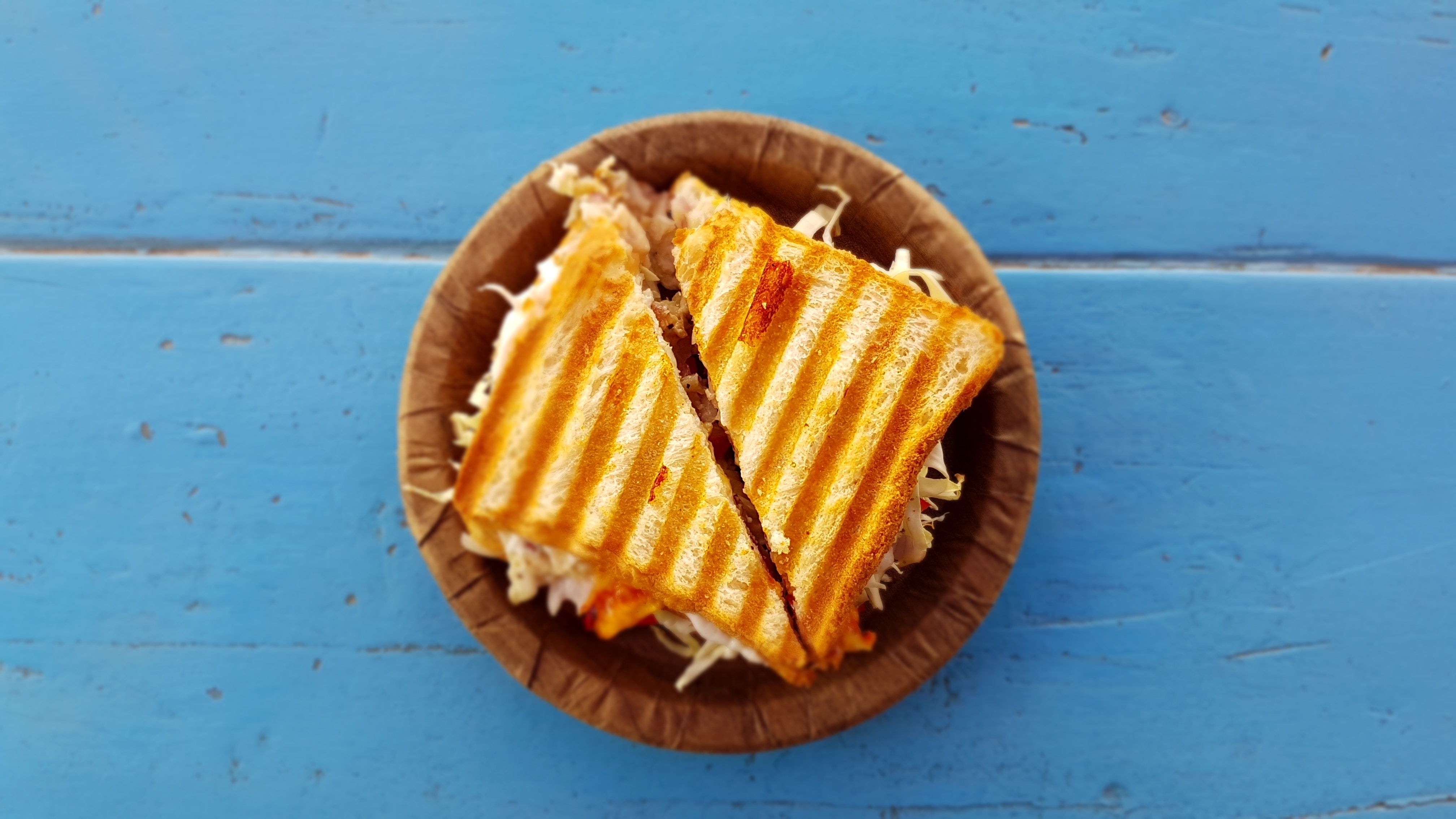 The enduring sandwich: What's not to like about bread and fillings?
"There are few things more certain in life than death and taxes, but what about sandwiches? Despite an apparent backlash against bread – against carbohydrates and gluten – the sandwich endures." Read more. Noted, 5 October 2018
---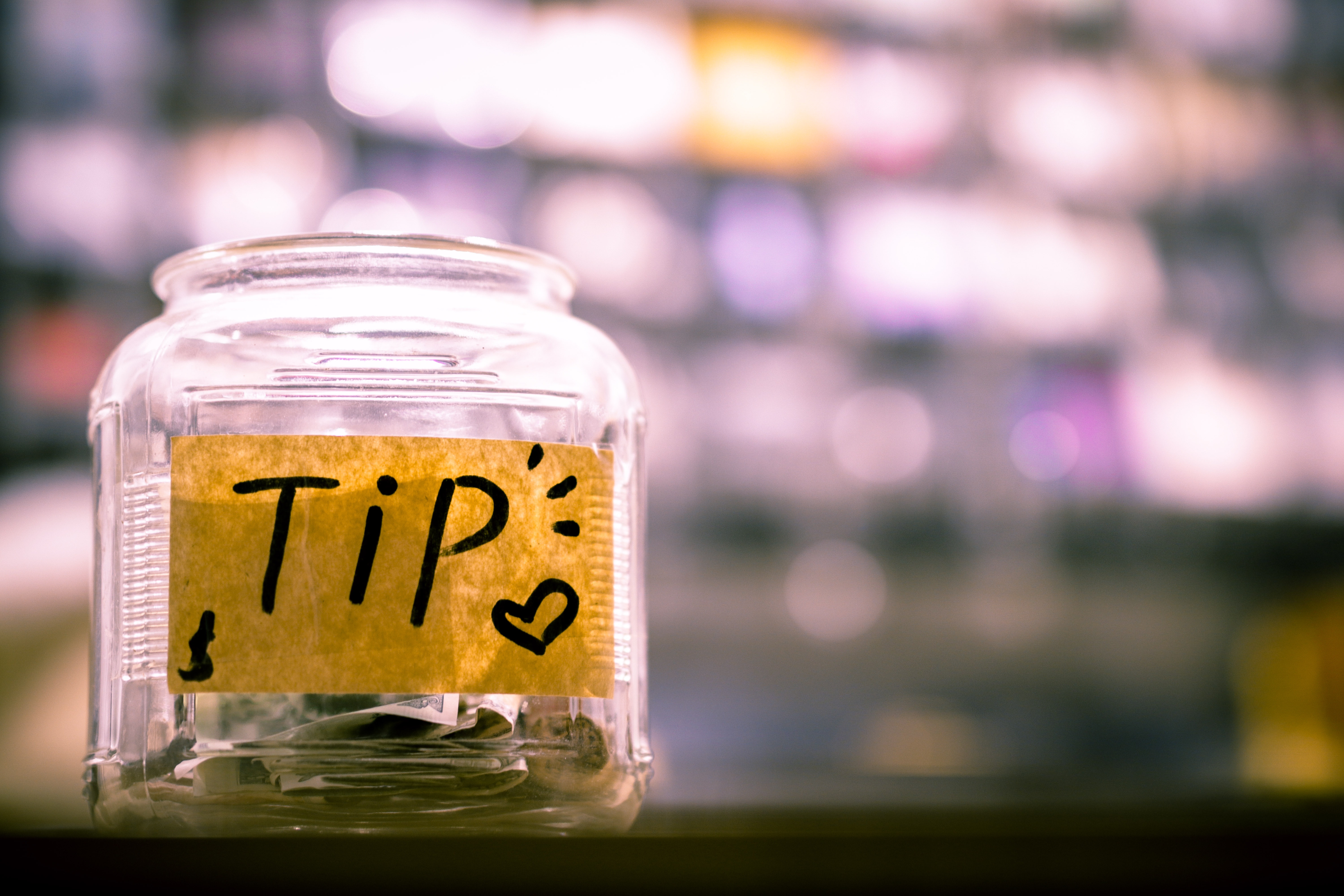 Waiters To Be Paid All Tips Under New Law
"Anyone who's ever worked in a bar or restaurant will understand the importance of tipping - and if you haven't had the pleasure of long shifts and aggy customers, let me tell you now: the tips are crucial." Read more. Lad Bible, 3 October 2018
---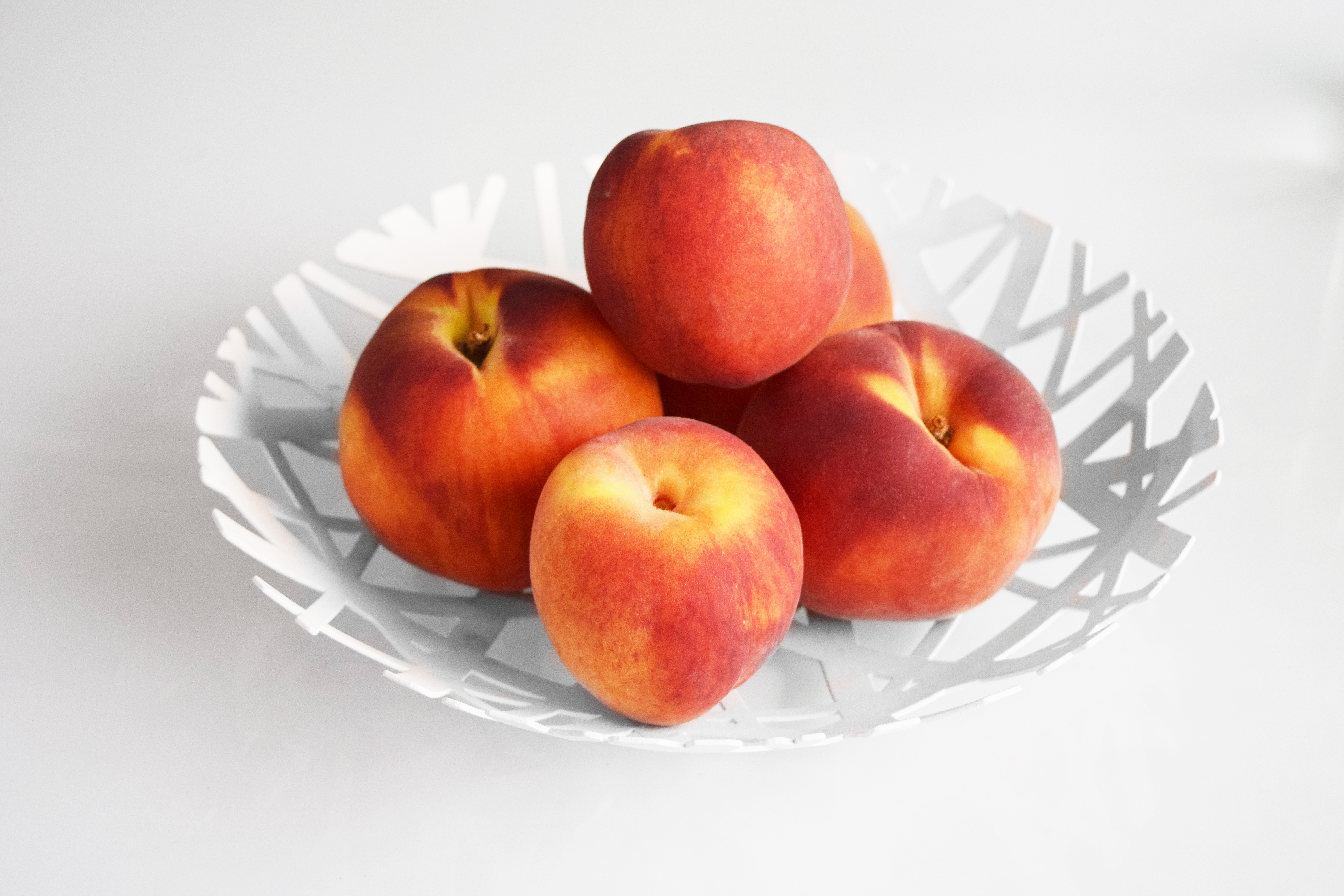 Why you need to throw out your fruit bowl
"We are all guilty of letting things go off before we have time to eat them. And while fresh produce does go bad notoriously quickly, there are a few simple hacks that can make your groceries last a few crucial days longer to give you time to polish it all off.." Read more. NZherald, 1 October 2018
---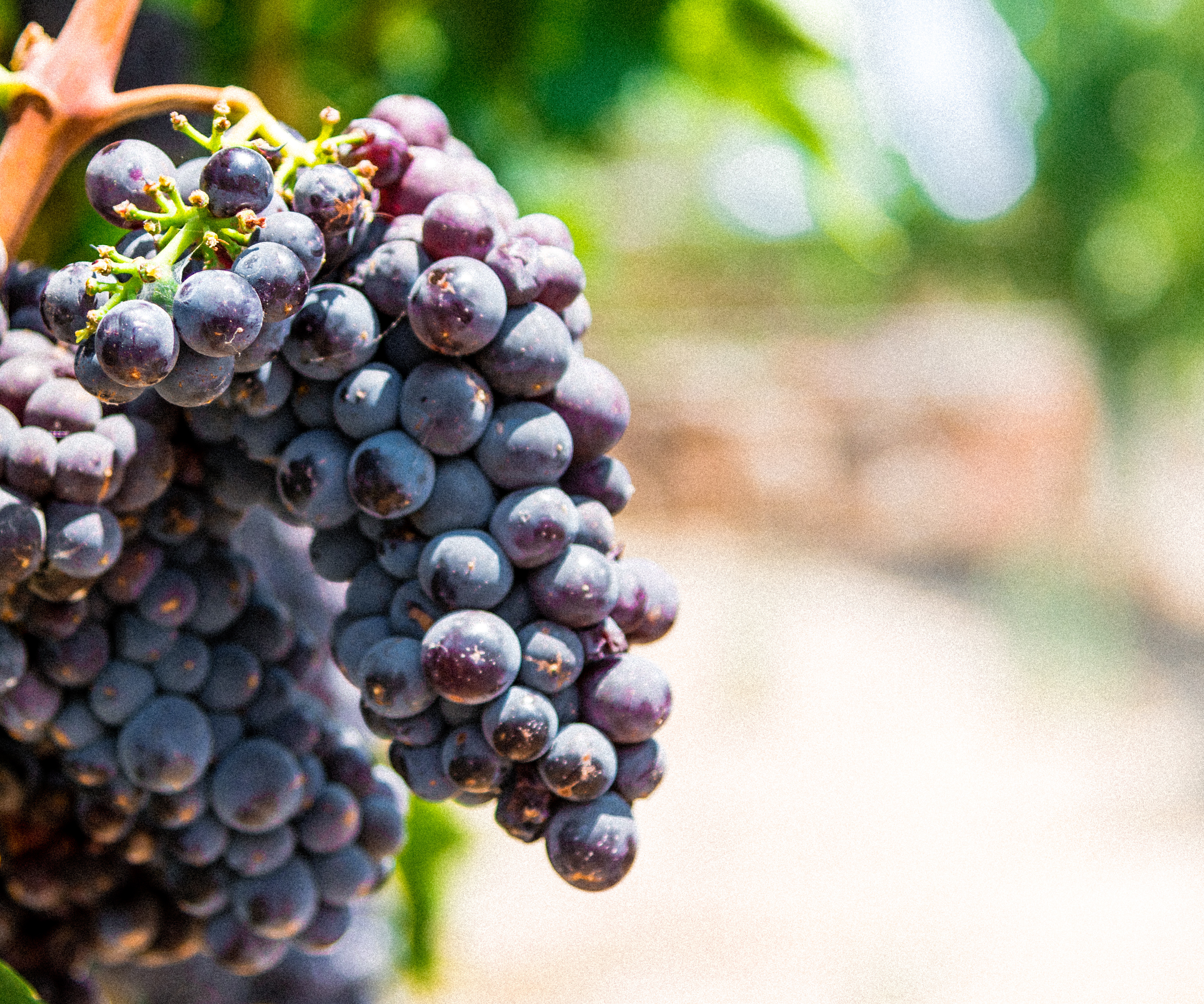 How The New Zealand Wine Industry Has Changed In The Past 20 Years
"Jo Burzynska mulls over changes in New Zealand's wine industry and gives a taste of the vinous future." Read more. NOTED,
24 September
---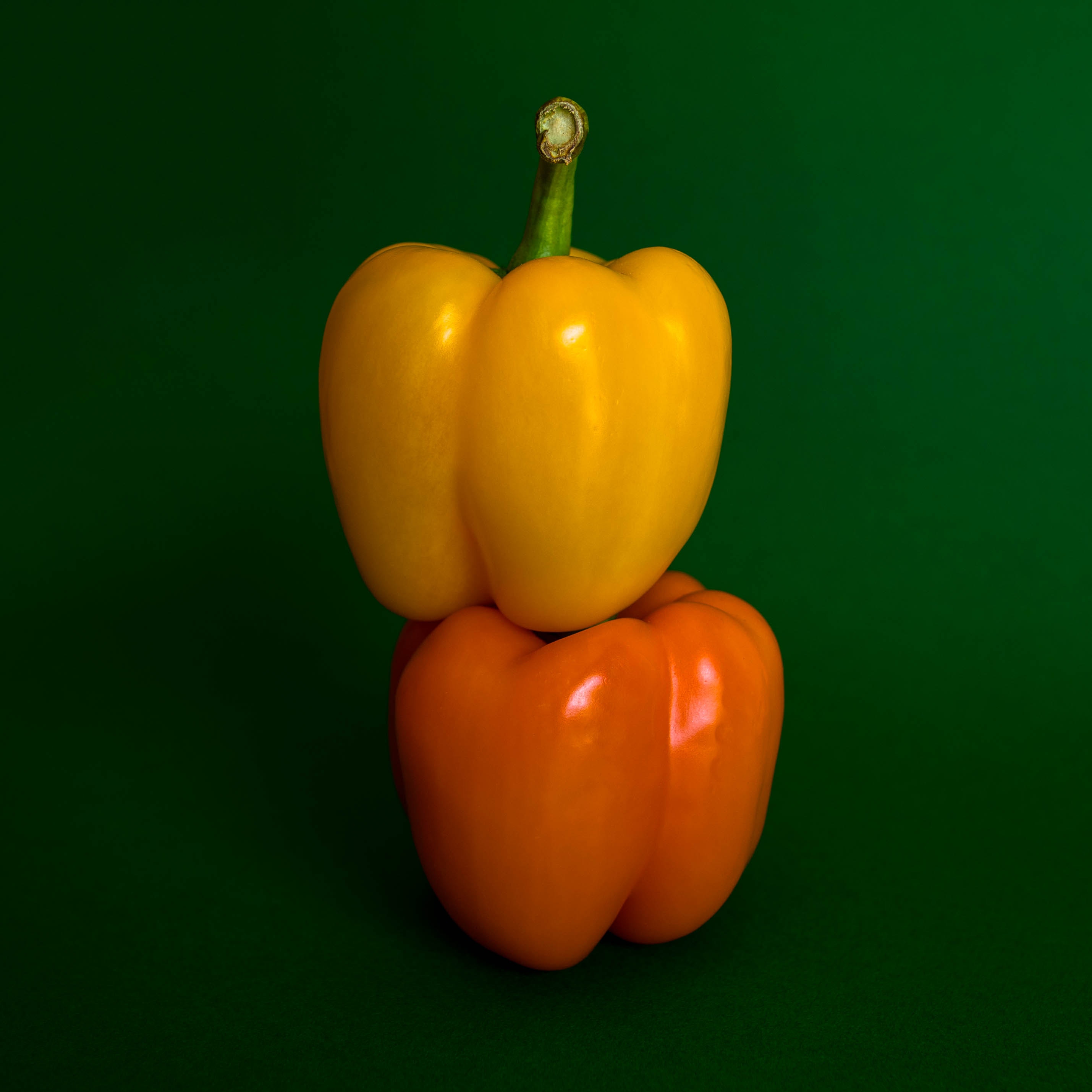 This Capsicum fact is blowing people's mind!
"A tweet about the colour of capsicums has gone viral with tens of thousands of people sharing they had no idea about it until this very day.." Read more. NZ Herald, 20 September
---
\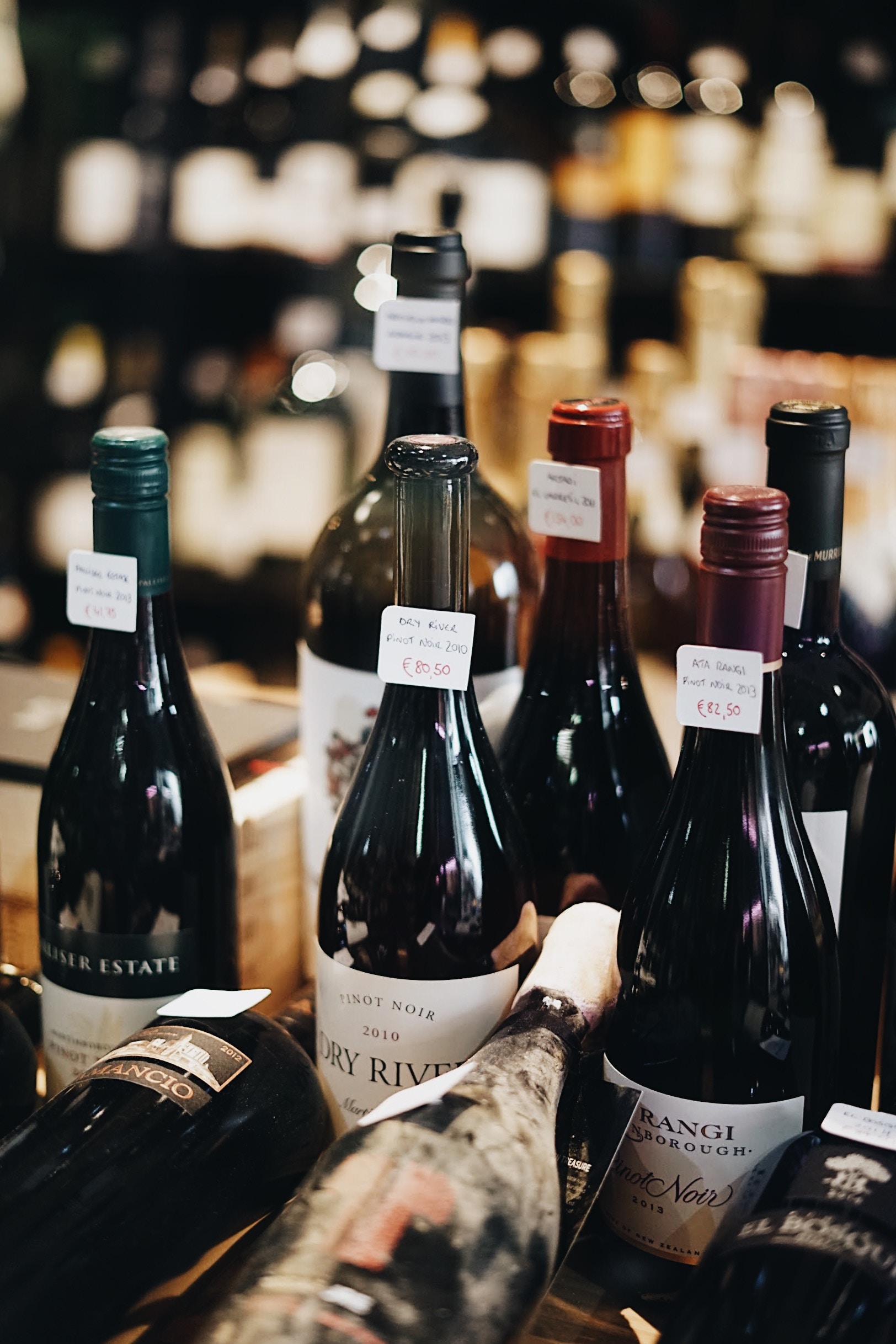 MEET THE QUEENSTOWN COMPANY OFFERING PERSONALISED WINE TOURS
"Spend an unhurried period at three vineyards and visit New Zealand's largest wine cave." Read more.
Concrete Playground, 18 September
---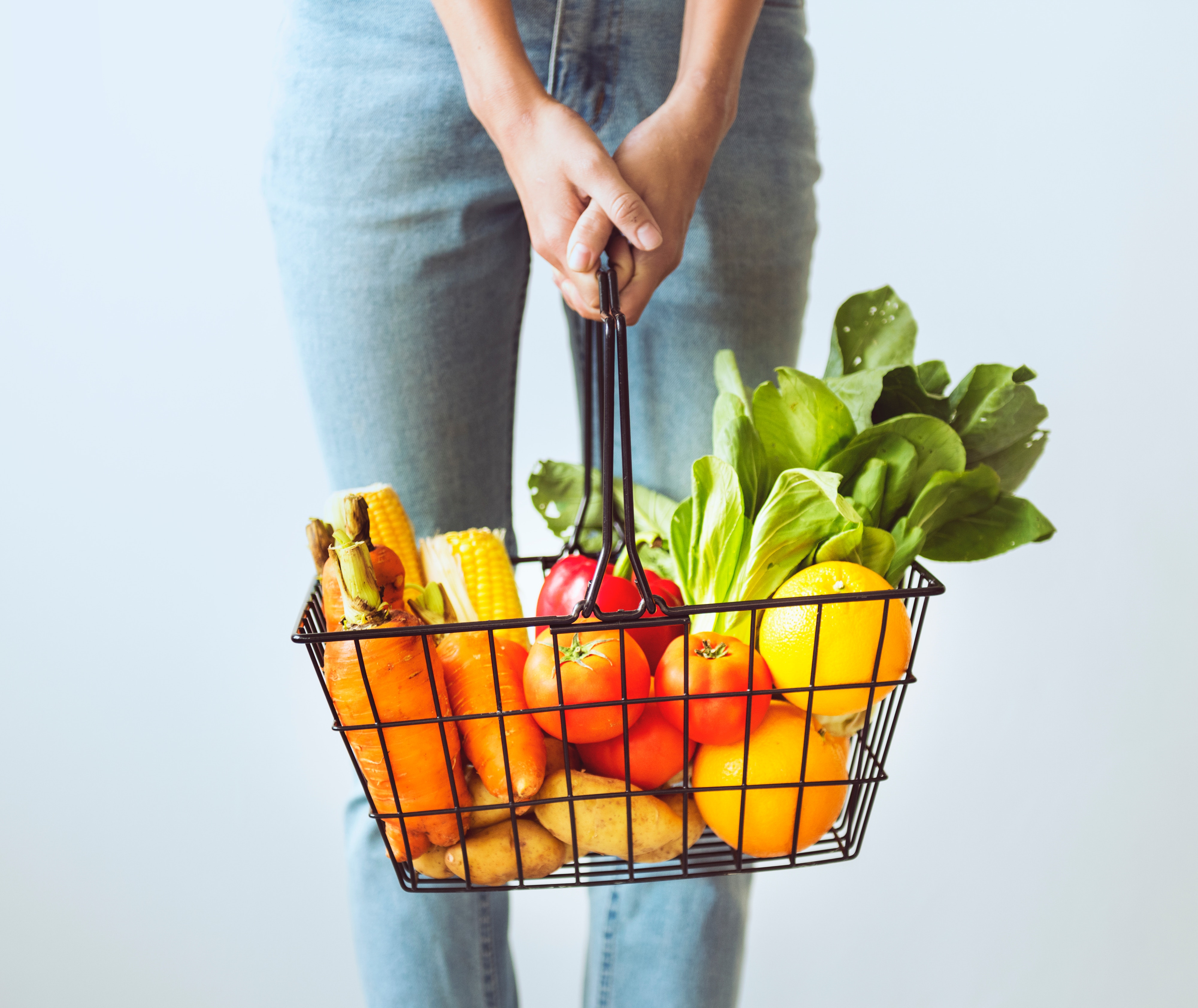 Going green: Are these the best vegan dishes in Auckland?
From all-vegan eateries where plants are the prime focus, to omnivore joints that create stellar vegan dishes, Anna King Shahab takes a look at Auckland's tastiest vegan options." Read more. NZ Herald, 13 September
---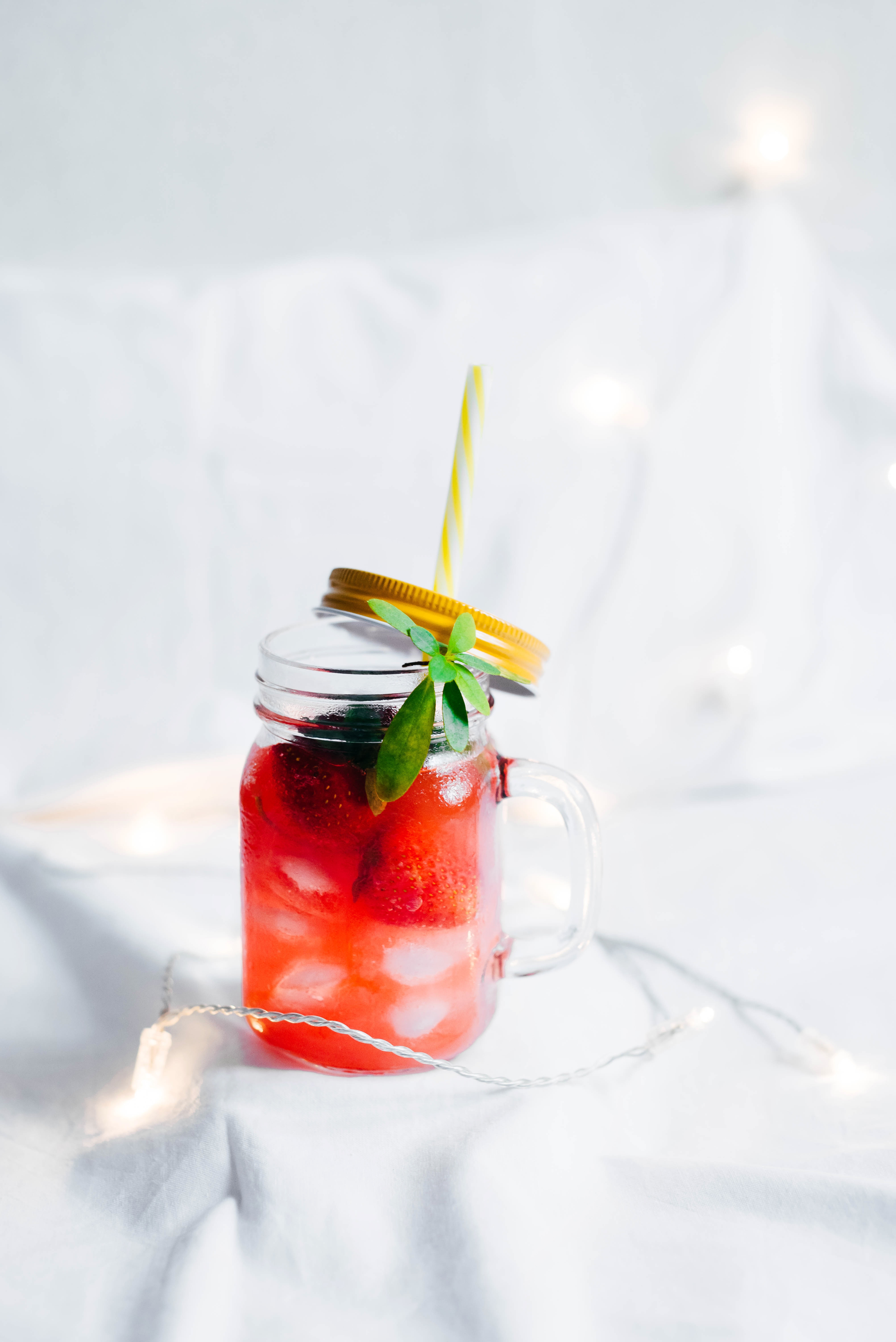 The London effect: Why all the 'cool kids' are drinking gin???????
"What's your association with gin? Maybe your grandparents were accustomed to a little tipple with tonic. Perhaps you remember your mum cracking a ready-to-drink G&T on the back deck. And maybe you still regret taking a swig from that yellow-labelled, cut glass bottle as a young teen "getting on the turps".." Read more. NZ Herald, 7 September
---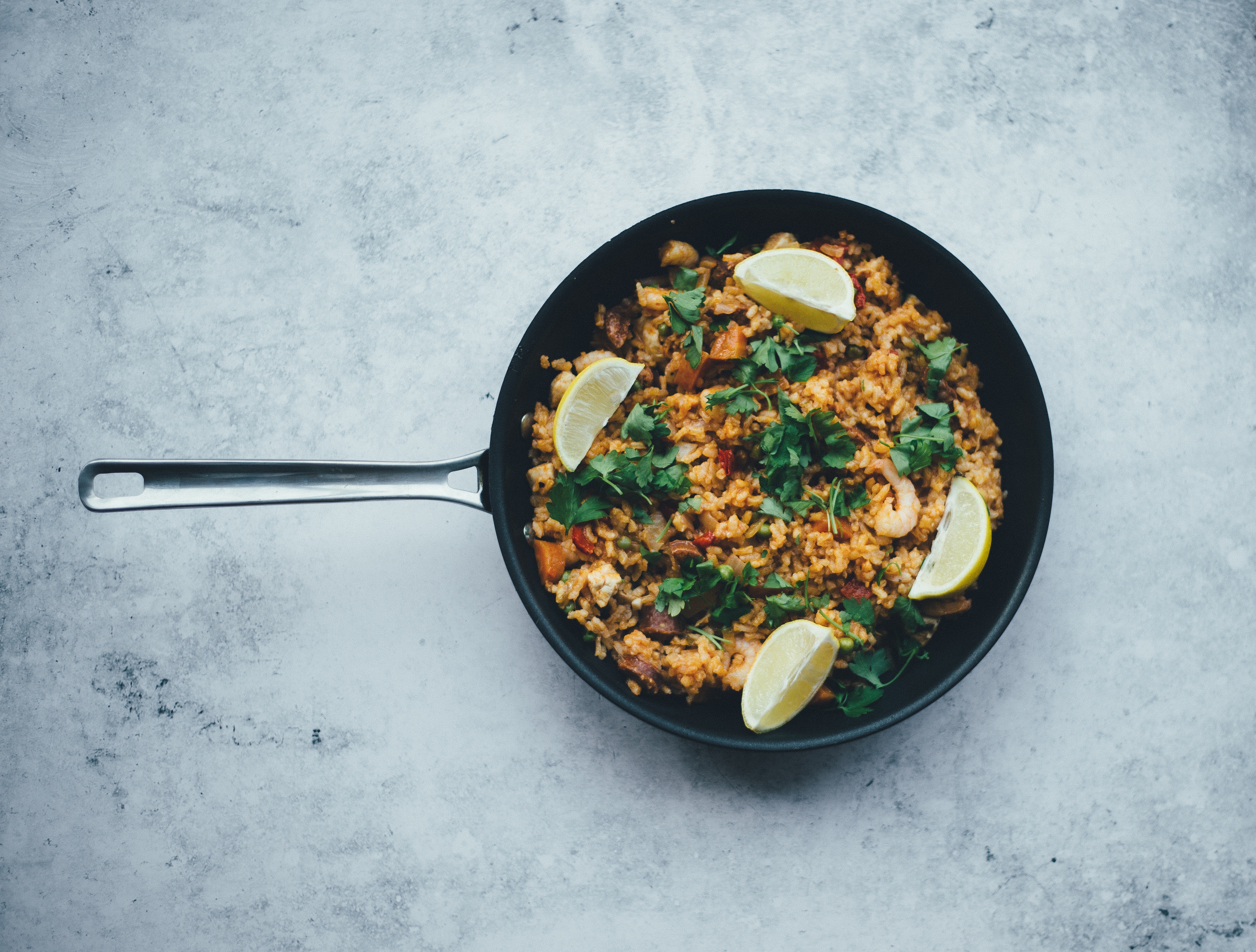 ---
The chef behind Eat My Lunch has a new community-minded cookbook
"Eat My Lunch chef Michael Meredith has now produced a book with a focus on feeding mum, dad and the kids." Read more. Noted, 5 September
---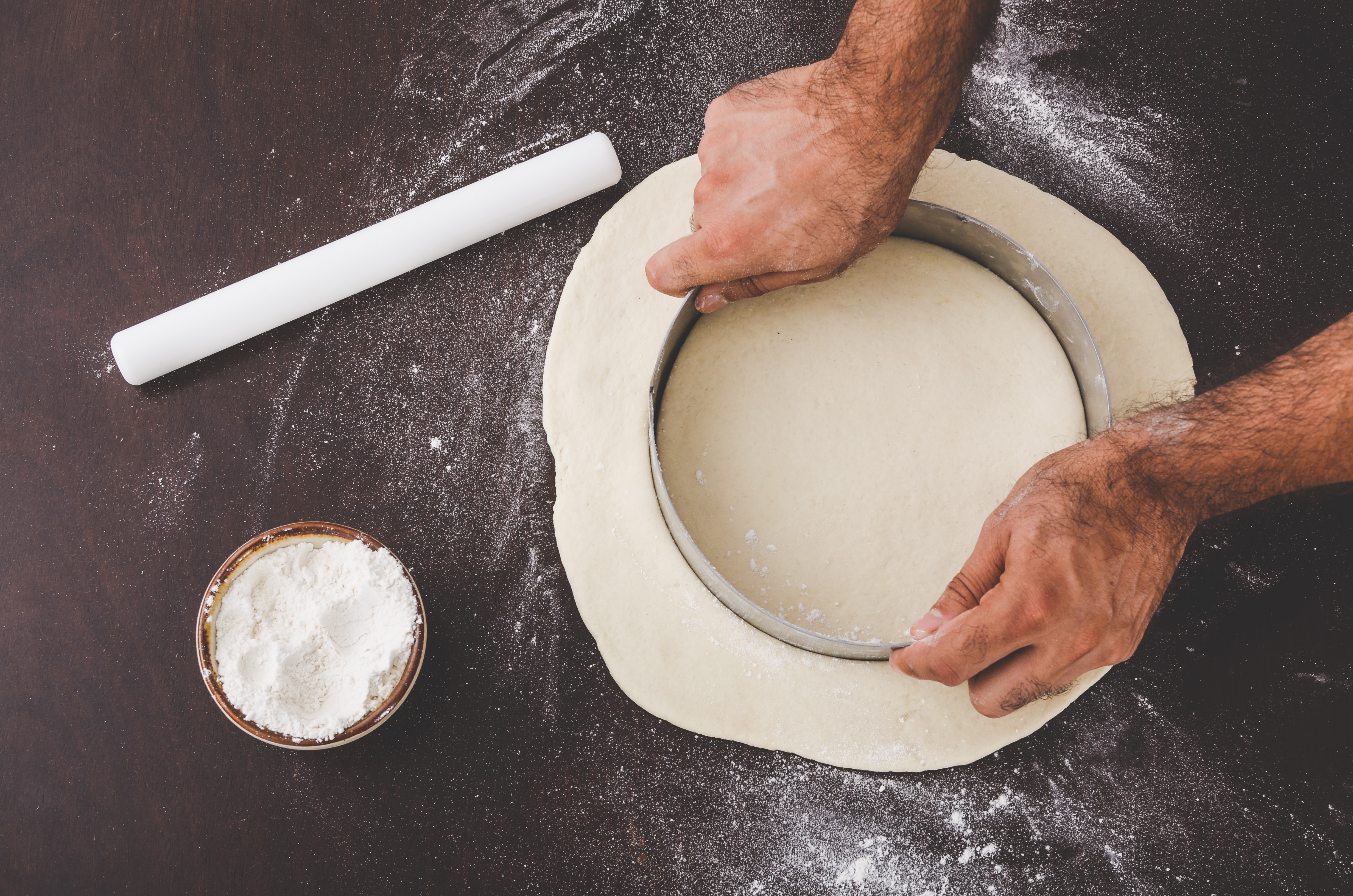 Delicious snacks you should be making with pizza dough
"Being in the midst of winter and all, its high-time to indulge in the outlandish carb-loading sessions. Pizza dough is an indispensable ingredient to have in the kitchen; super diverse and delicious when freshly baked, the humble dough can make a variety of savoury and sweet bites for breakfast, lunch and dinner. Here are five dastardly delicious options that aren't garlic knots or calzones — go forth and bake, we say." Read more. Denizen, 2 August
---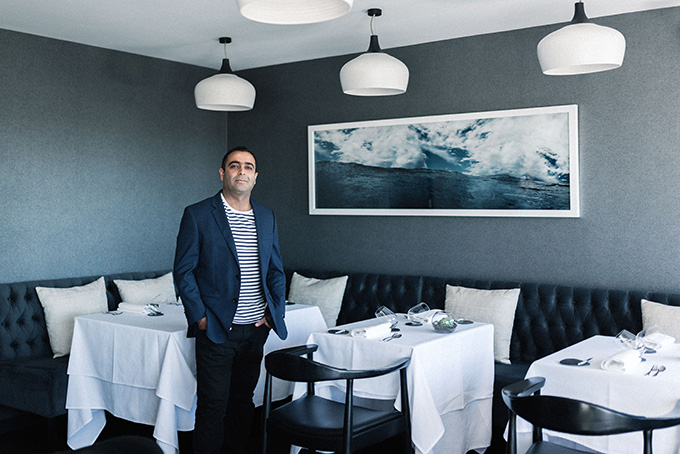 Sidart transitions its famous degustation menu to progressive Indian cuisine.
"With our love of fine dining eatery Sidart well documented, we're eagerly awaiting the lauded eatery's exciting new incarnation.
From mid-July, diners at the acclaimed restaurant will be taken on a gastronomic journey of progressive Indian cuisine. The innovative and flavoursome new menu will showcase some of New Zealand's finest produce all presented in the sort of contemporary Indian format that chef and owner Sid Sahrawat is so widely celebrated for." Read more. Denizen, 4 July
---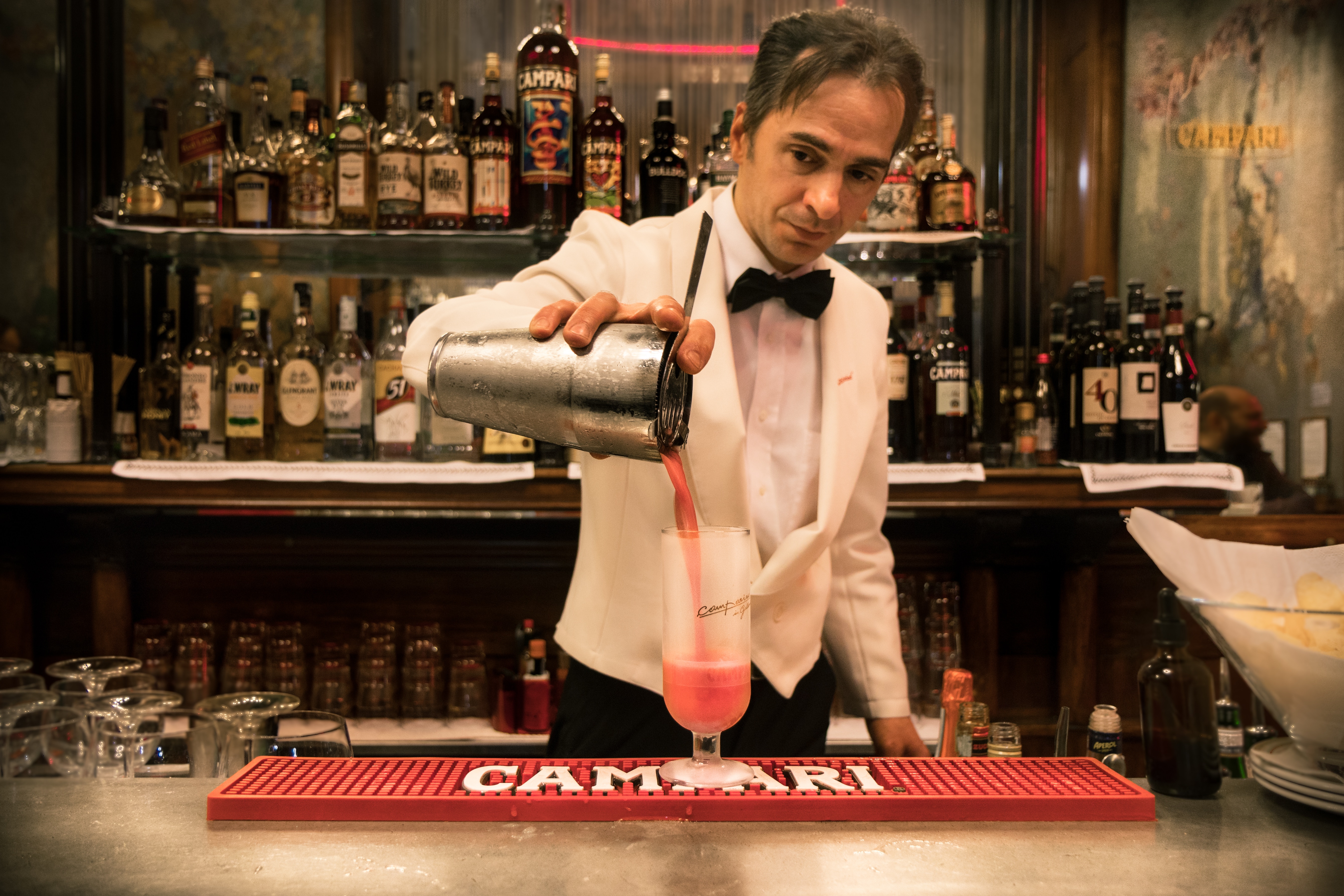 World's smallest bar puts hipster-joints to shame
"The world is full of bars sure to keep you thoroughly entertained, boozed up or questioning how you ever got there — like the toilet-themed Das Klo Bar in Berlin, where the owner came up with the idea as he was doing his "business".
But then came this unusually-sized Aussie joint which has attracted tourists from all over the world wanting to add yet another, as the saying goes, "neklevel" experience, to their list of global ventures." Read more. NZ Herald, 10 June 2018
---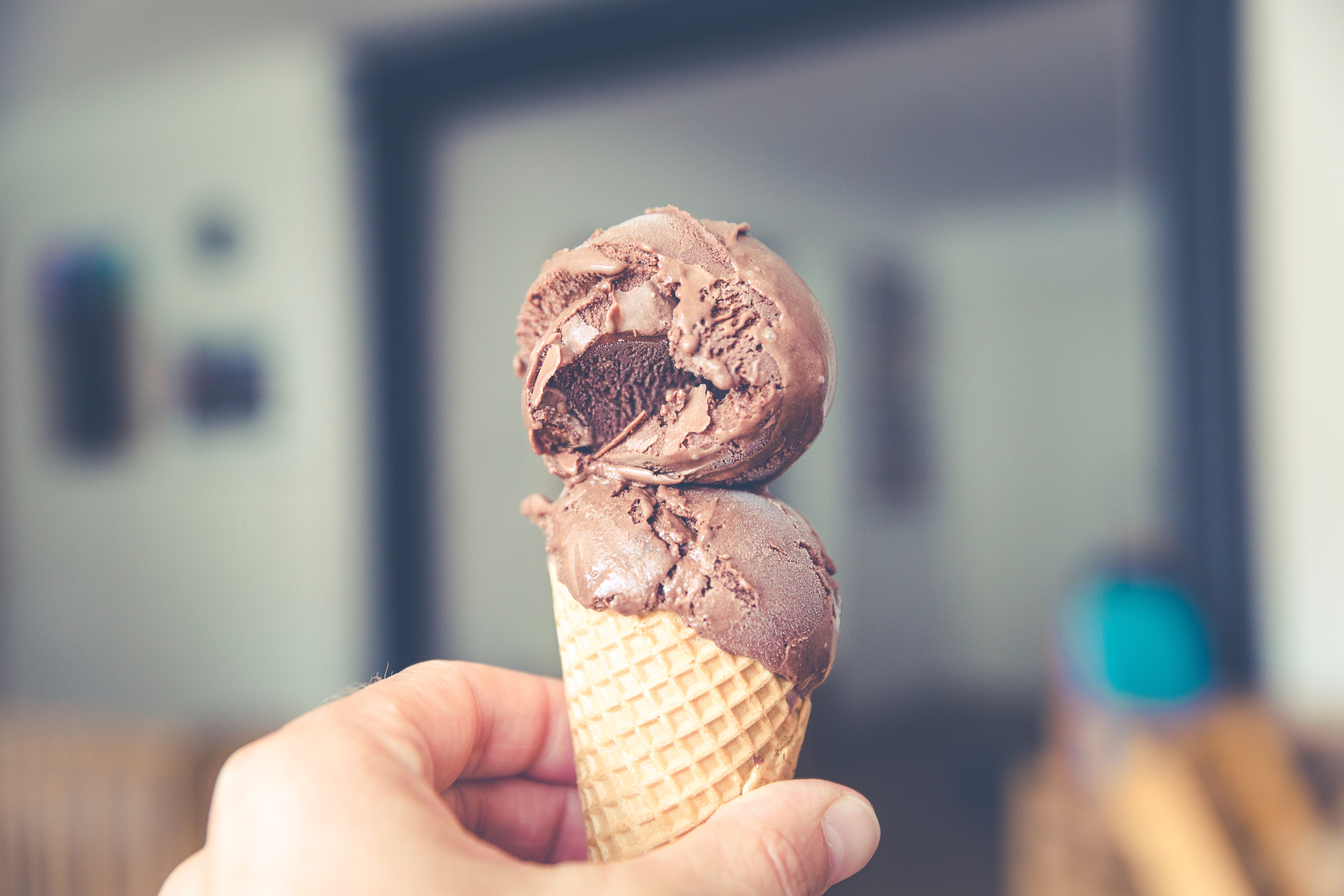 Marmite ice-cream and Sunday roast with a twist - the budding chefs redefining Kiwi cuisine
"Say goodbye to the classic lamb roast and pavlova - chefs are on a fresh quest to redefine Kiwi cuisine as we know it.
High-end Auckland restaurants such as Clooney have been showcasing iconic Kiwi flavours in their menus, and many other eateries have been placing emphasis on using locally sourced ingredients." Read more. NZ Herald, 3 June 2018
---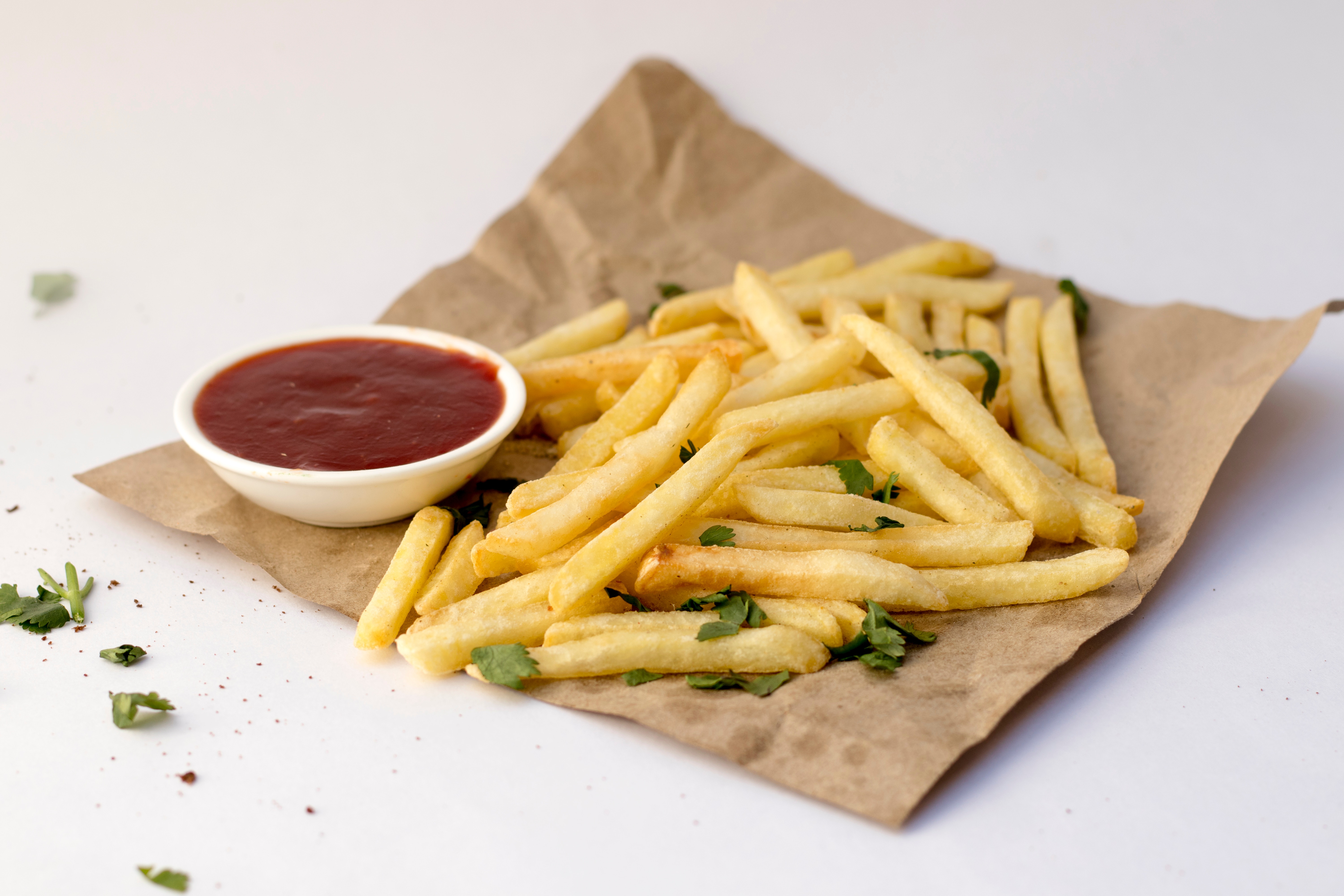 Study: music in restaurants is affecting our dining out choices
"Noisy restaurants are a source of perennial complaints, but it's not just diners' ears that are affected - it's their waistlines, too. A new study published in the Journal of the Academy of Marketing Sciences has found that if ambient music played in a restaurant is louder, the customers are more susceptible to choose unhealthful foods." Read more. NZ Herald, 4 June 2018
---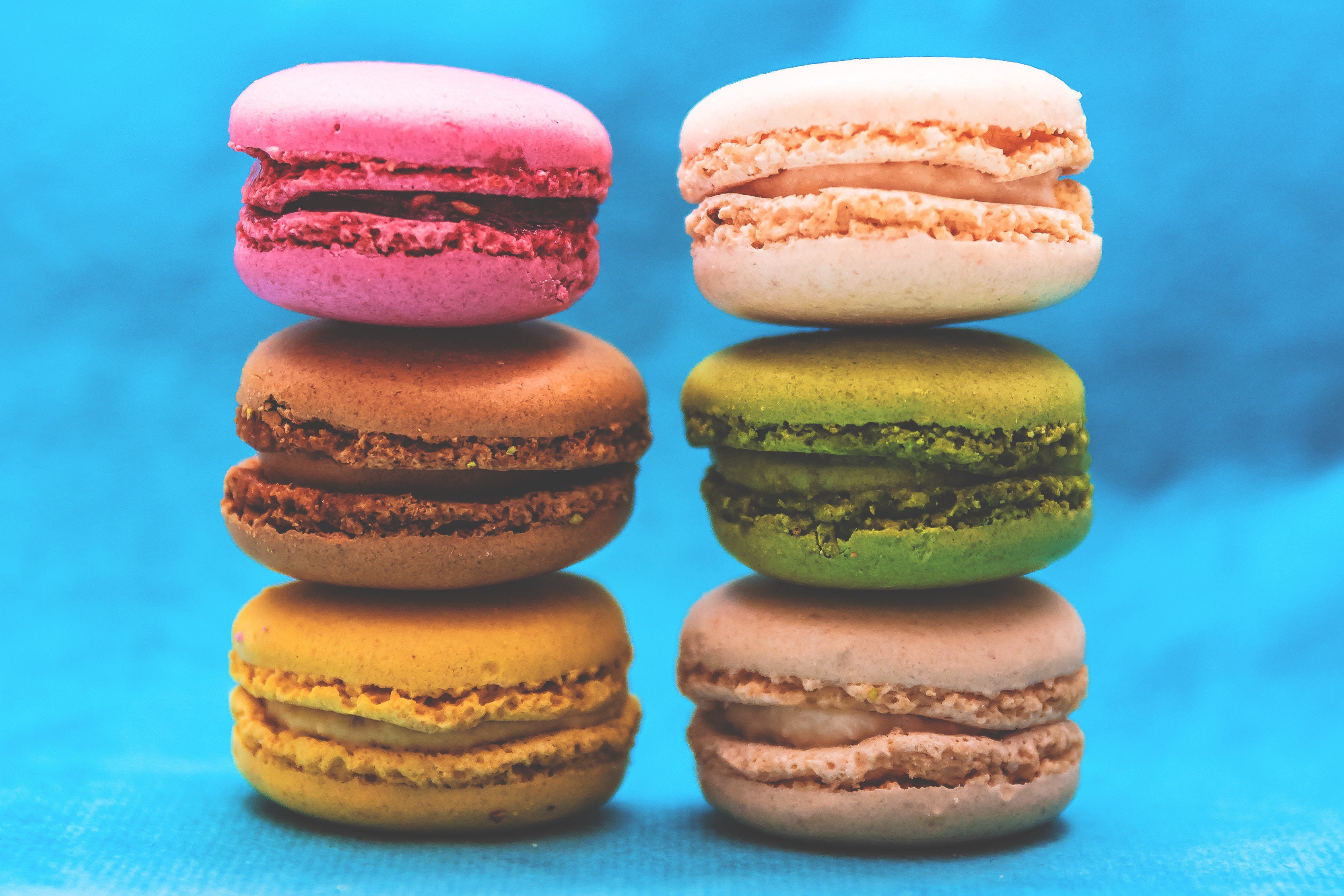 This New Instagram Trend Encourages Playing With Your Food
"From unicorn-inspired meals to glitter-laden lattes, social media-savvy eateries are doing a lot to ensure we want to photograph their offerings. But if you still find most of your meals too boring to document, you can always adopt the strategy of stacking the contents of your plate on top of itself, Jenga-style, before shooting. No, seriously. According to the Daily Mail, #FoodJenga is the latest trend among bloggers, influencers, and food lovers." Read more. Refinery29, 24 May 2018
---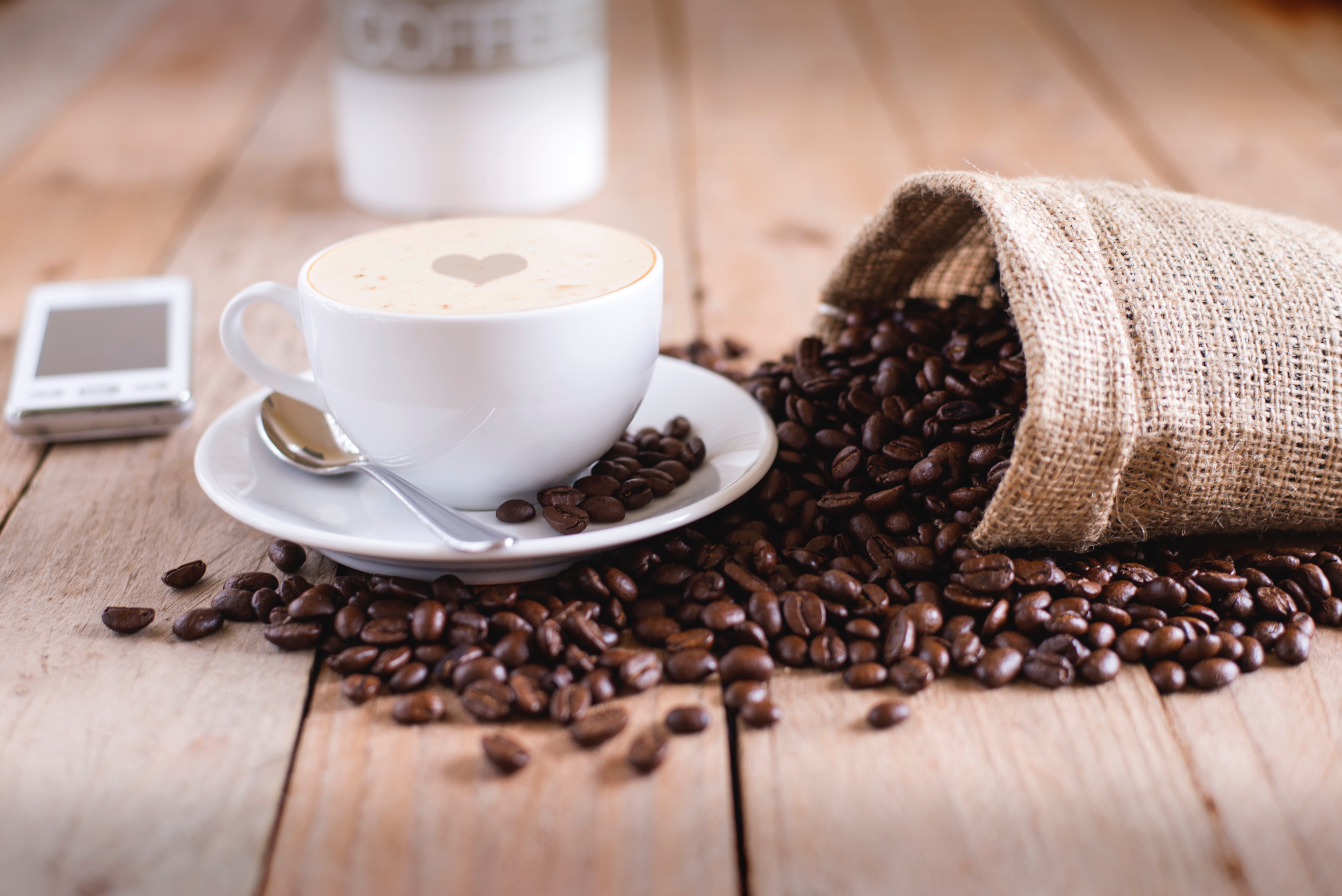 These five healthy foods can do more harm than good
"Go ahead, dive into your dinner of tuna and brown rice. Just don't repeat that same meal every night. Even though these foods are very nutritious, you can get too much of a good thing.
Foods high in nutrients can also be high in unwelcome amounts of chemicals, and sometimes too much of such foods can wreak havoc on your health. It's also important to introduce variety into your meals and snacks to make sure you get the balance of nutrients your body needs.
Here are some nutritious foods you should definitely be eating, as long as you don't overdo it." Read more. NZ Herald, 30 May 2018
---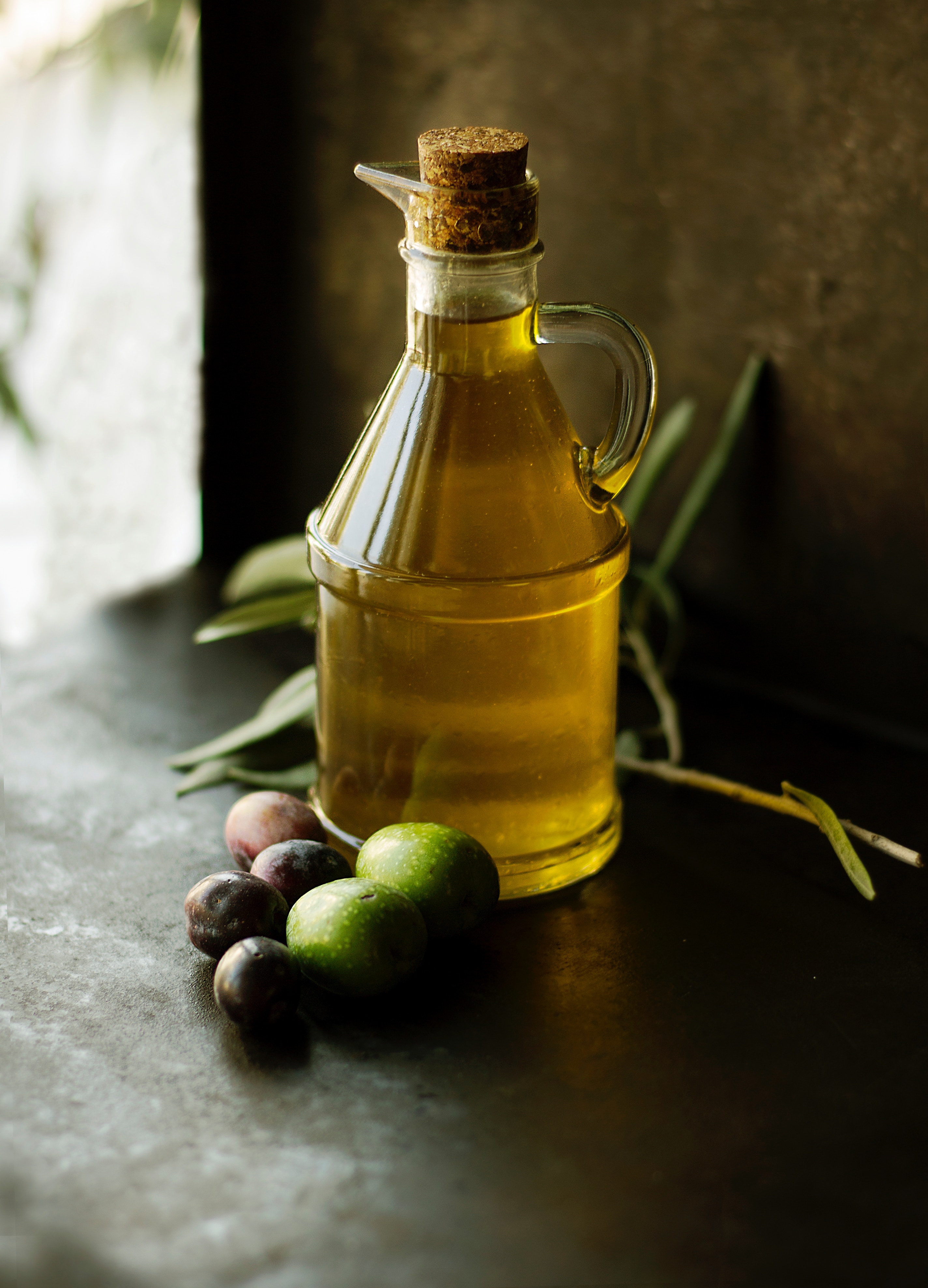 The pantry item you should eat every day
"It's a staple in most of our cupboards, but eating a certain amount of it each day could reduce cancer and chronic disease.
There's a well-known grocery item in the pantry that we're not using enough, according to the latest research.
The health benefits of extra virgin olive oil (EVOO) have been widely publicised, but a new study reveals three tablespoons a day can prevent chronic disease and cancer as well as help with weight loss." Read more. NZ Herald, 22 May 2018
---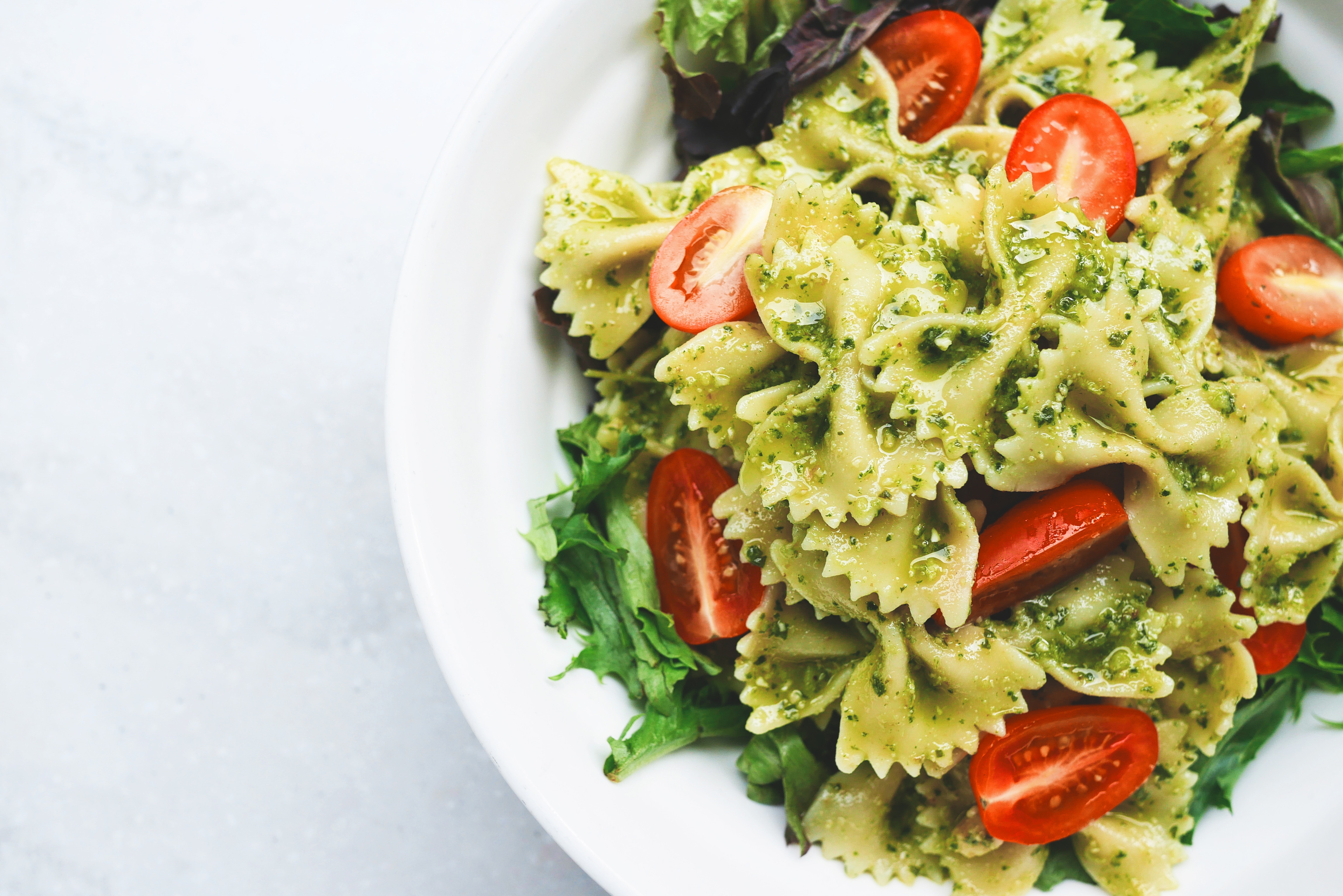 Foods that are double the calories you might think
"New research from the University of Sydney presented at the Dieticians Association of Australia national conference last week reported that the average muffin served at cafes was double the size of that sold in supermarkets.
It's is a timely reminder that the portions of some of our favourite foods are significantly larger than we realise, resulting in us eating hundreds of extra calories each year. Here are some of the most common culprits and the ways to avoid a complete calorie overload." Read more. NZ Herald, 23 May 2018
---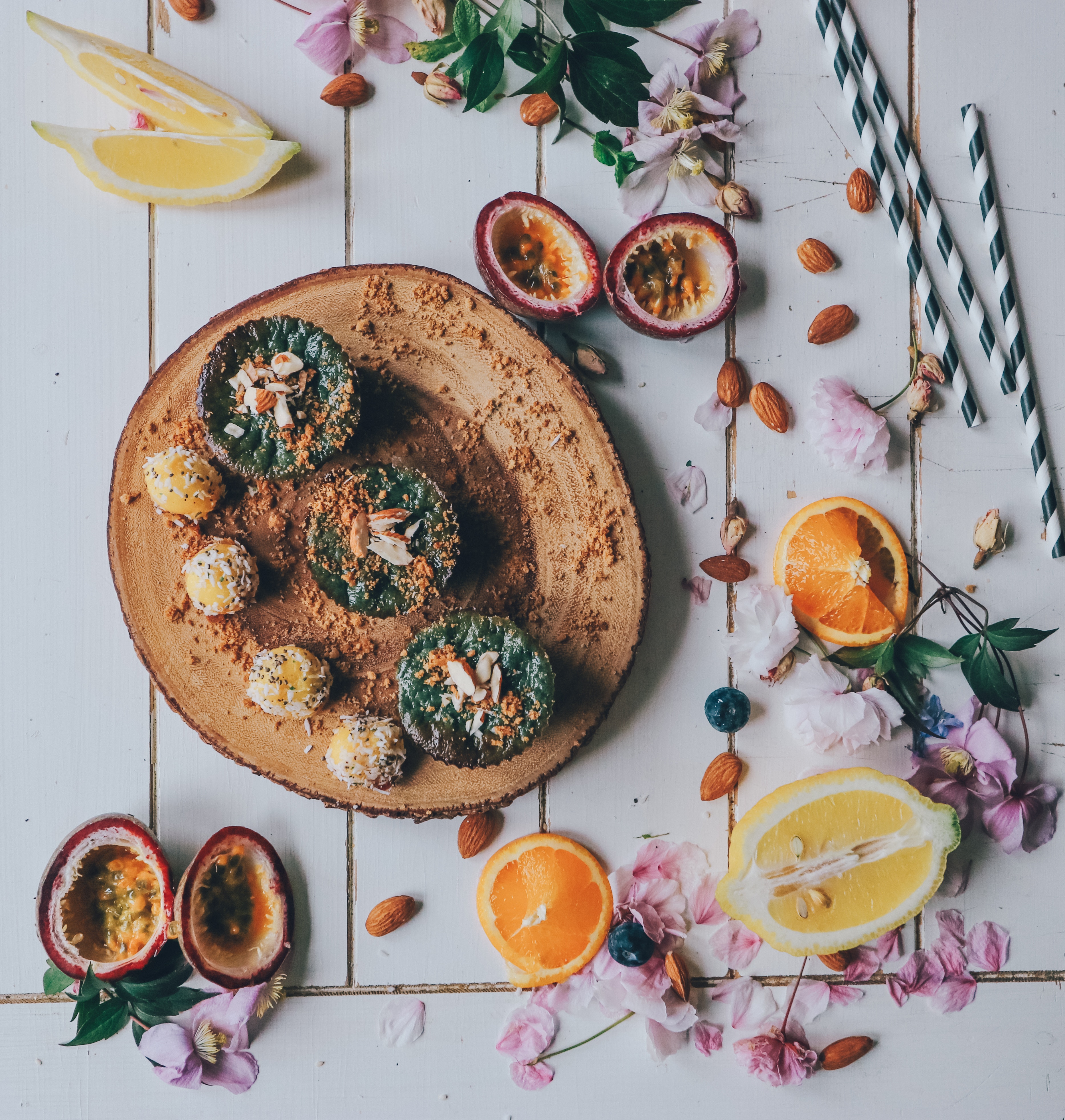 15 food trends for 2018
"Over the last year, we've seen a wide range of food and drink trends reflecting changing attitudes towards health, community and the environment. We've seen a brunch boom, buddha bowls aplenty and of course, the avocado craze." Full article here - BBC Good Food team, BBC Good Food
---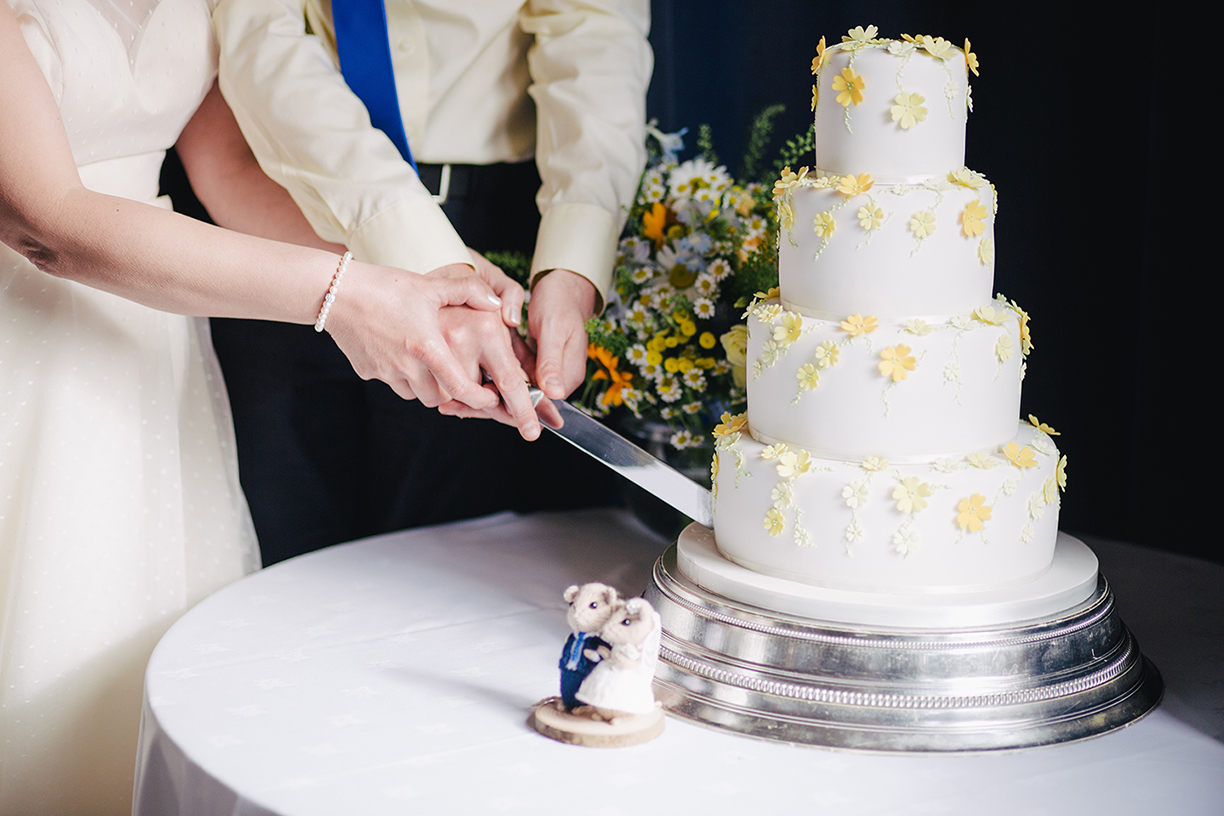 How To Make Your Own Version of Prince Harry & Meghan Markle's Royal Wedding Cake
Ahead of the royal wedding on May 19, Becky Krystal rises to the challenge of creating a lemon elderflower layered cake. Birthday, wedding, baby shower, ordinary Tuesday night... No matter what you're celebrating, a layer cake is always a good idea. Check out more HERE. - Viva, 13 May 2018
---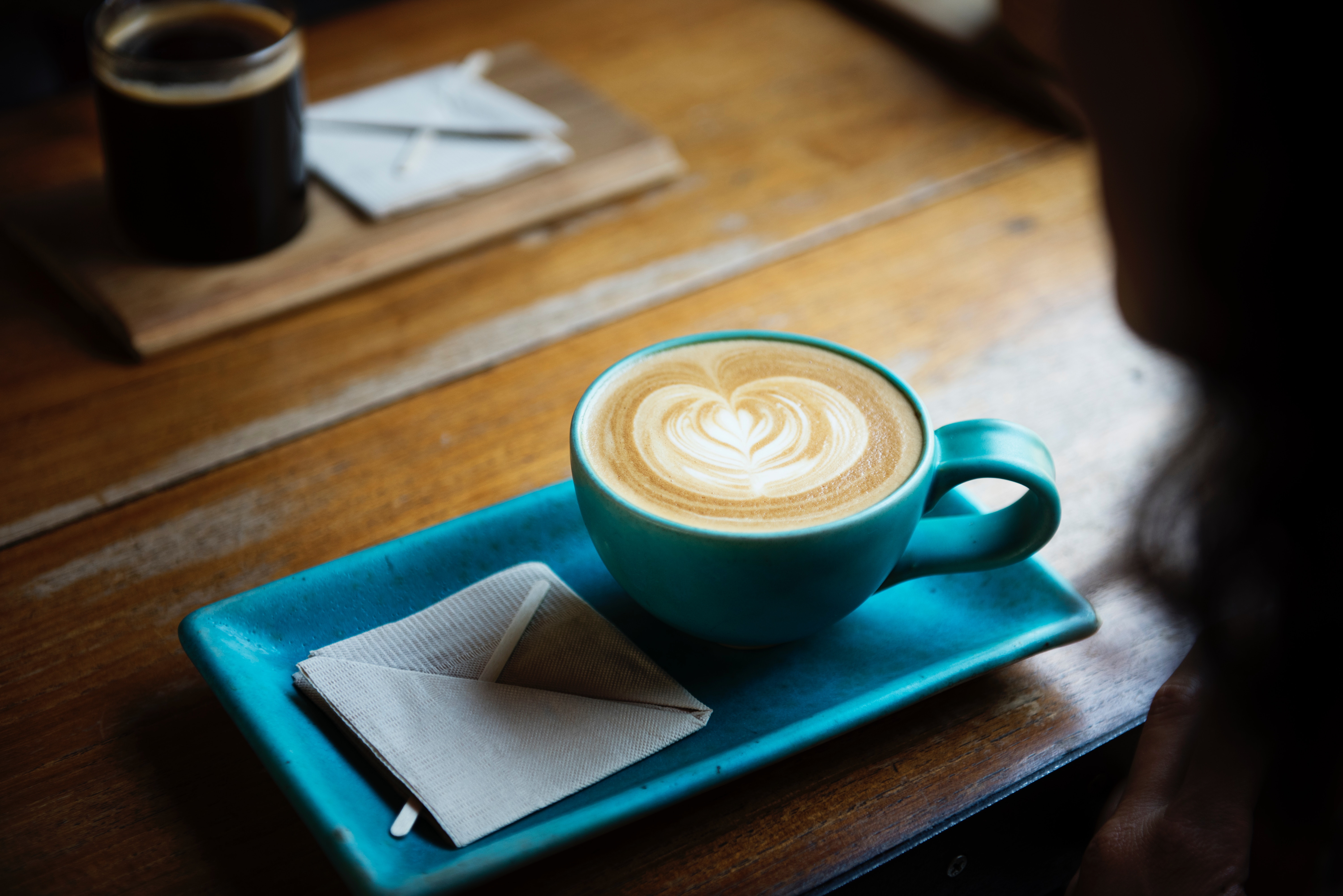 Asia's 'selfie coffee' trend comes to New Zealand
You can now drink a cup of coffee with an image of your face on the foam, as the trend for "selfie coffee" hits New Zealand. Find out more HERE. Stuff, 26 April 2018
---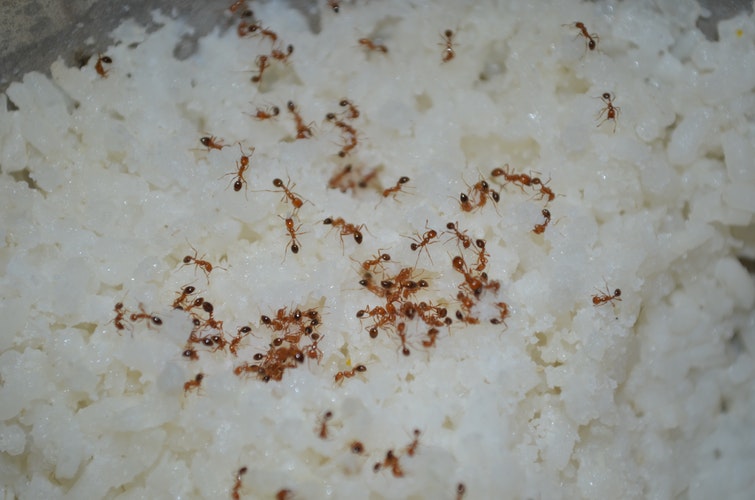 Creepy cuisine: The rise of edible insects
More than just creepy-crawlies, insects may be the answer for the world's nutrition and environmental issues. Lucy Corry meets advocates of eating food with six (and eight) legs.
There are ants in Javier Carmona's kitchen and he's pretty happy about it. These aren't the kinds of ants that march through pantries, leaving a chemical stench and sticky footprints; these are crisp black critters that he's currently scattering over dishes of sweetcorn with chipotle butter, coffee crema, dried manchego cheese and toasted corn silk. Read more. NZ Herald, 30 April 2018
---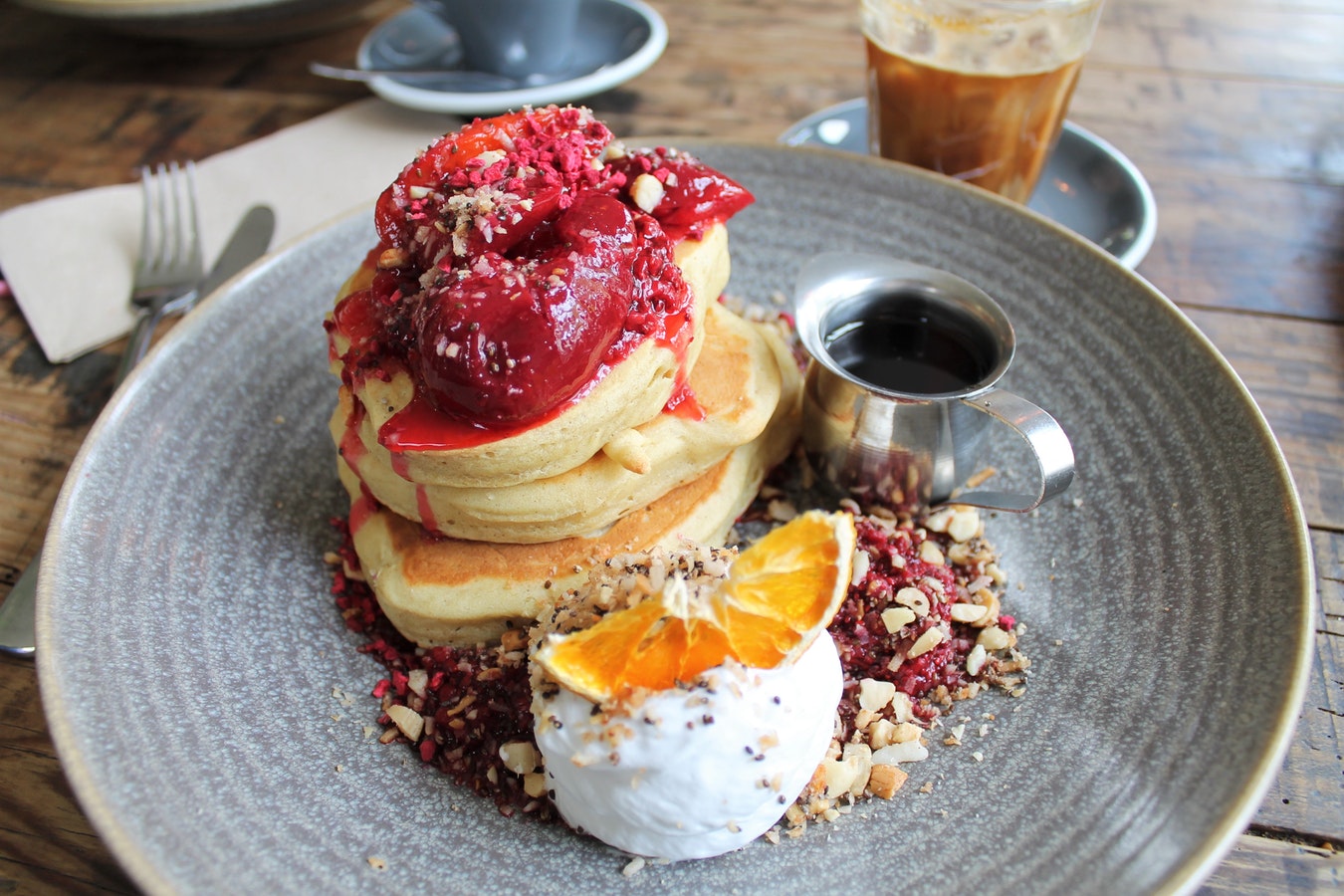 Extra-Special Brunch Ideas For Mother's Day
Because your Mum deserves to be spoiled as soon as she wakes up. Check out all of the recipes HERE. - Viva, 7 May 2018
---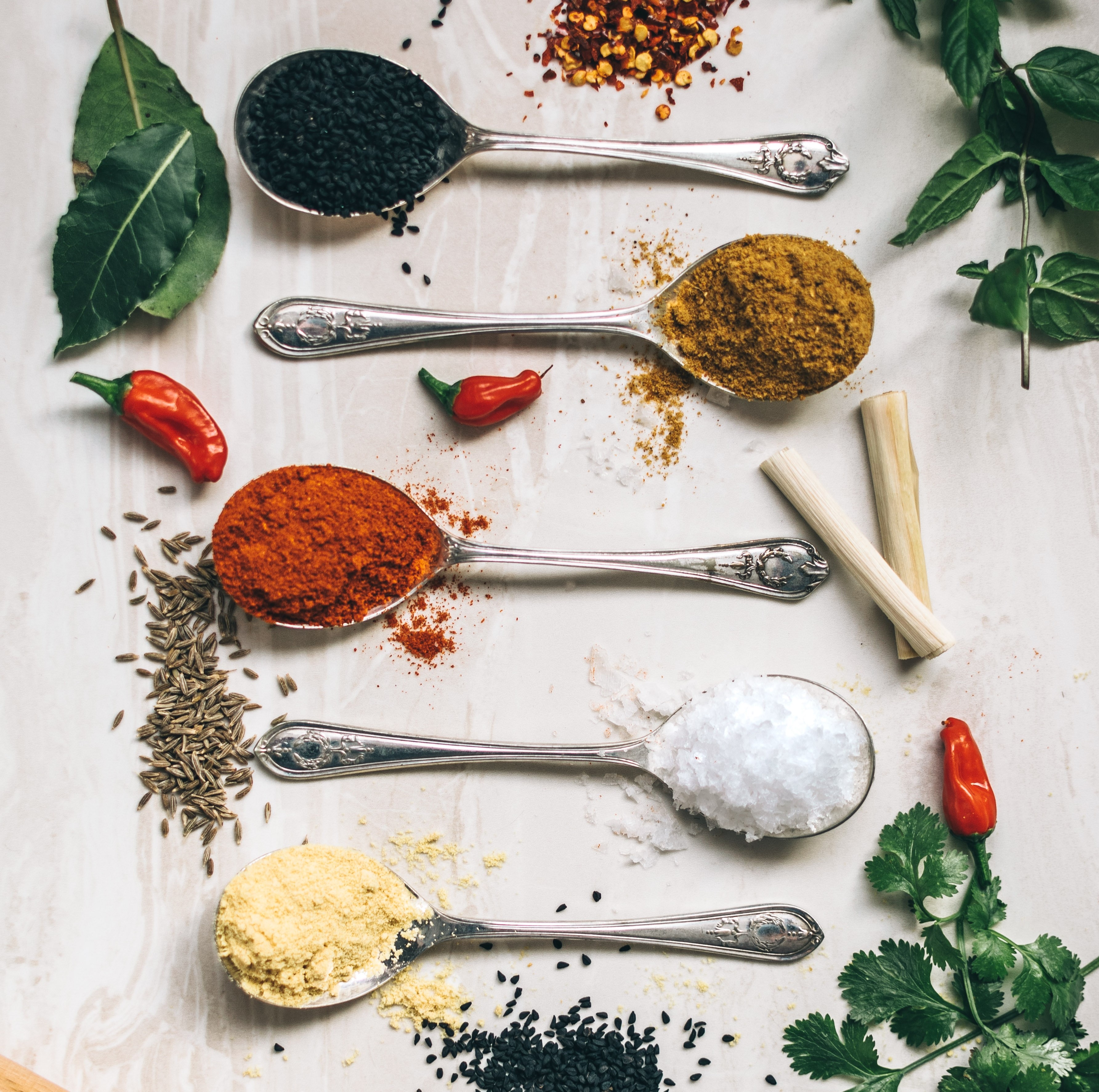 Is your pantry full of expired spices?
"Spices are some of the most expensive items in your pantry, but they don't last forever. There are several different "rules of thumb" for how long spices last ranging from six months to four years, making it tricky to know what guidelines to follow, reports the Daily Mail.
While spices don't actually spoil or go bad, they lose their flavor over time and can completely change the way a dish tastes - usually not in a good way. We asked food experts for tips on when to clean out your spice cabinet and how to get the most out of your stash." NZ Herald, 2 April 2018
---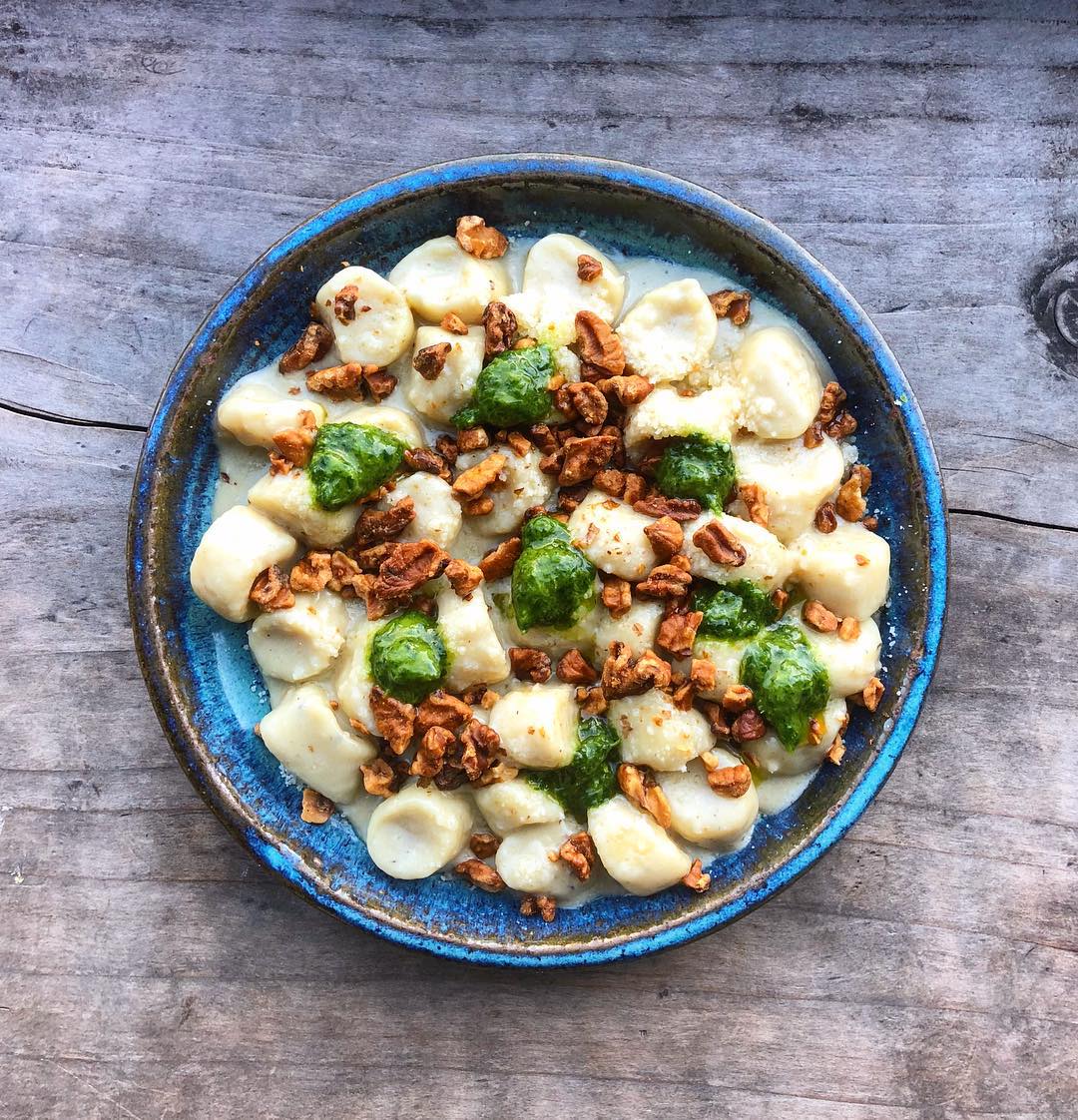 The Metro Peugeot Restaurant Of The Year Is...
Check out all the winners for the annual Metro Peugeot Restaurant of the Year awards. Metro Magazine, 30 April 2018
---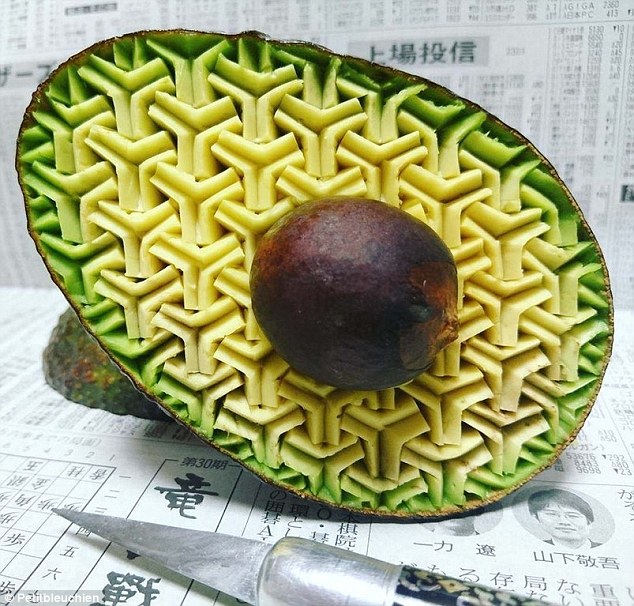 Are these the most flawless foods ever made?
It's often said that we eat with our eyes, which may be why these snaps of flawless food are so satisfying to look at. Check out these grand designs HERE. Daily Mail Australia, 22 March 2018
---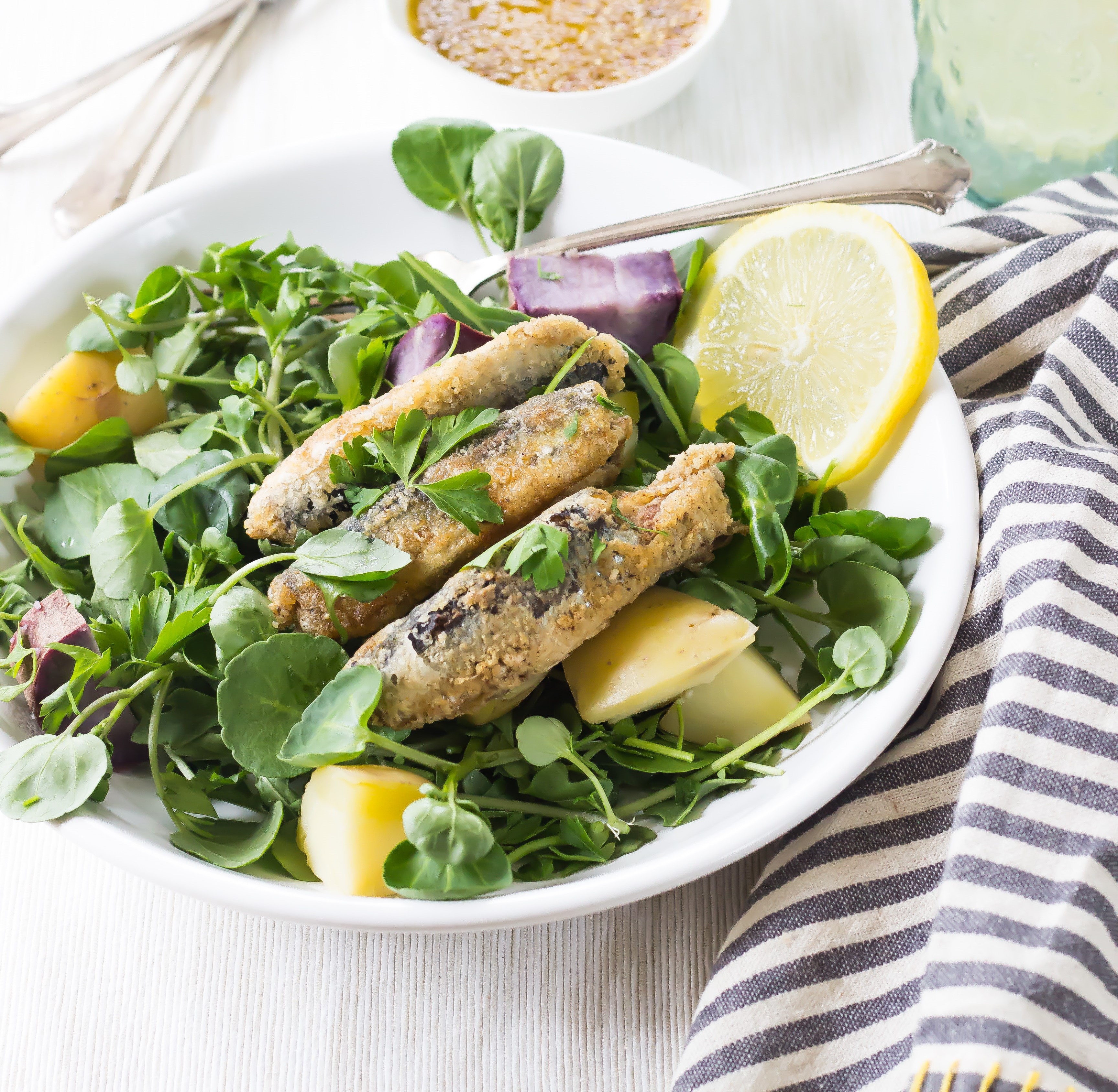 New Zealand restaurants' biggest food trends for 2018
You may have been a big fan of food trends such as rainbow lattes, fried chicken and the doughnut boom, but as we progress through 2018, it looks like we'll be encouraged to clean up our diets. Because according to a new survey, restaurants are increasingly turning their attention to organic, free range, gluten- and allergy-free deliciousness.
The New Zealand Restaurant Association asked 2000 of its members what they foresee as the biggest food and drink trends in the hospitality industry for 2018 and it's all about sustainability and plant-based diets - good news for the vegetarians and vegans among us. NZ Herald, 10 April 2018
---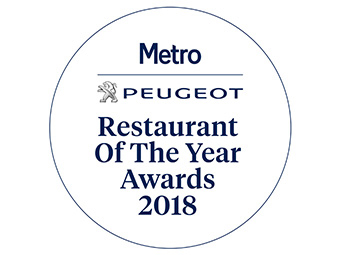 The Annual Metro Top 50 Restaurants have been released!
To earn a place in the Top 50, restaurants must excel not only in terms of food, but also service, drink quality, design and fit-out, as well as individual character. Check out who made the shortlist this year and who missed out!
---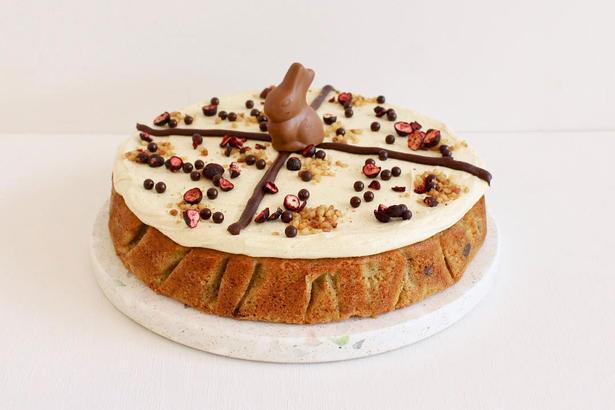 The Best Treats to Indulge in This Easter
These sweets are almost too impressive to tuck into — but not quite enough to stop us doing so. Miann and Little Bird Organics are a few cute desert venues that make the cut. Check them and the rest out HERE. - Viva, 20 March 2018, Picture: Robert Kitchen
---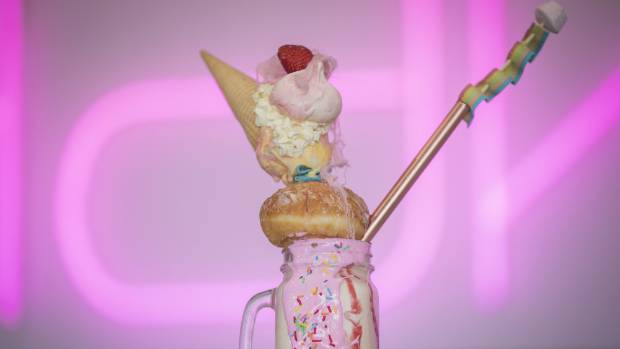 Move over flat white, there's a new drink in town?
"We have entered an age where the regular flat white is considered boring by many. In cafes across the country you can find herbal coffees, charcoal lattes and dandelion lattes that cater to New Zealand's eclectic tastes." Check out some of these upcoming ecentric drink trends HERE. - Stuff, 11 March 2018, Picture: Robert Kitchen
---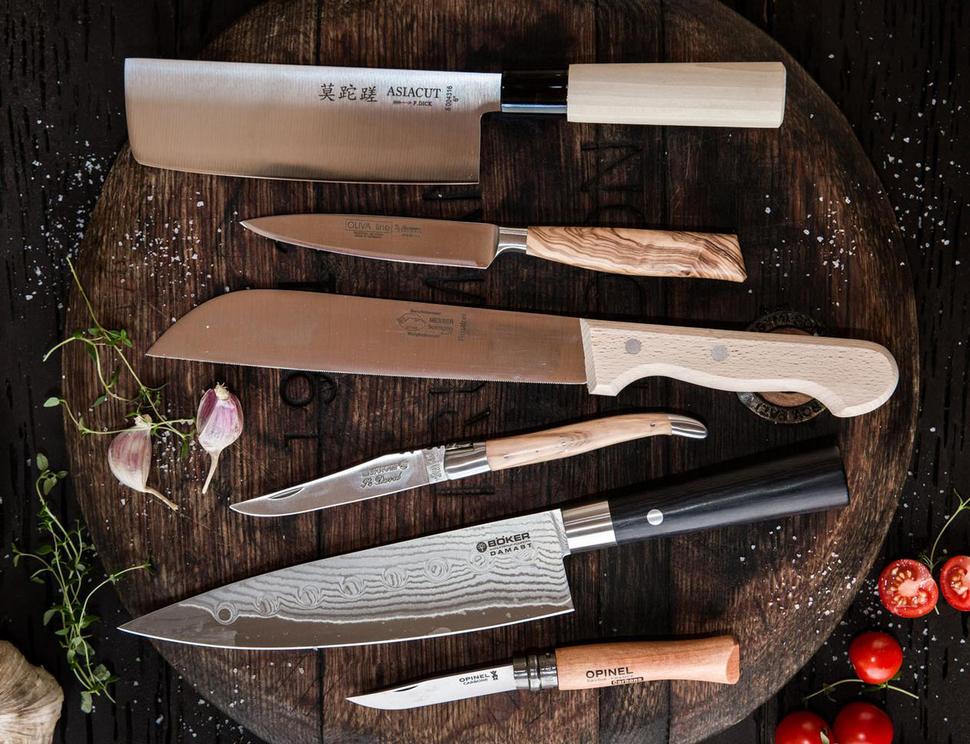 The best knives for the kitchen
According to Viva "A set of great knives is one of the best investments you can make in the kitchen". Check out the top 6 knives, listed by Viva, and make your cooking 'a cut above the rest'. Read more - Viva, 15 March 2018, Picture: Babiche Martens
---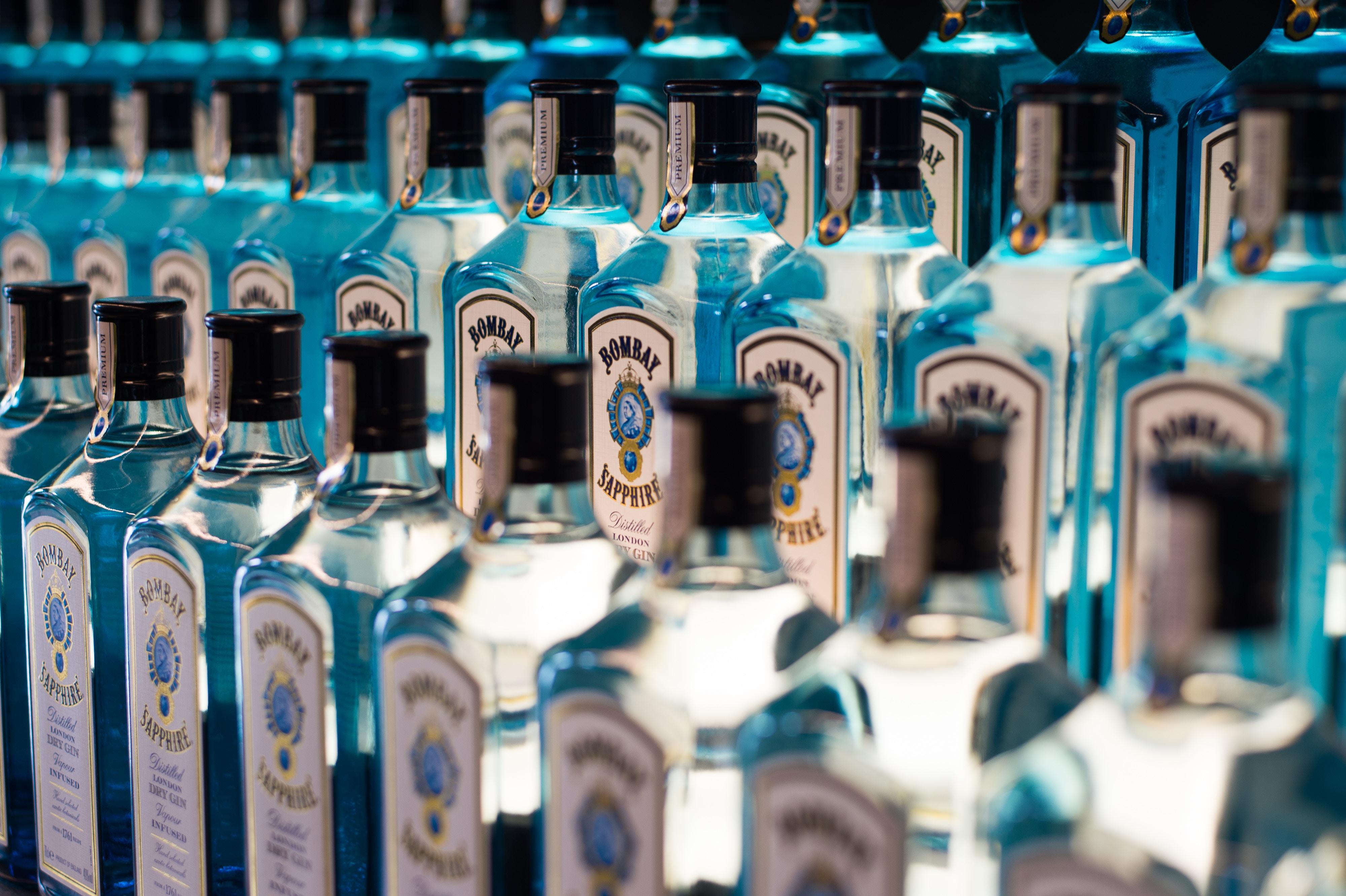 Gin is back in baby!
"Already sold out, New Zealand's first gin festival has cemented the trend that gin is back in.The inaugural GinDulgence Festival will be held in Christchurch this month, showcasing local and international craft gins for 800 gin enthusiasts. The first 600 tickets for the event sold out within four weeks, and an additional 150 tickets sold out within five hours". Read more - Stuff, 15 March 2018
---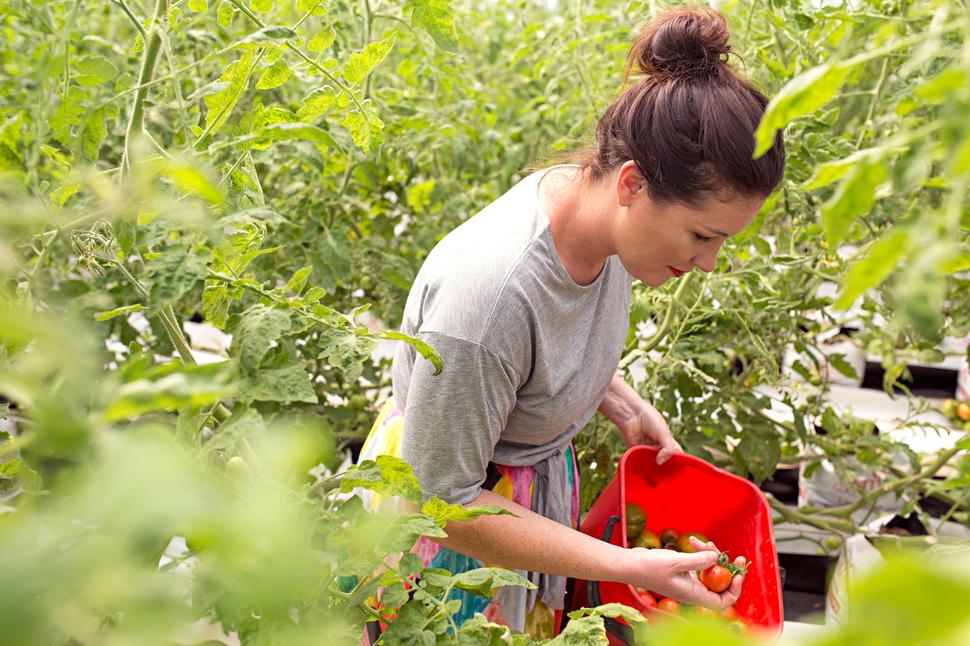 Food industry favourites and the women who inspire them
Viva asks some of their favourite people in the food business about the women who have led them to where they are today. Read more - Viva, 8 March 2018
---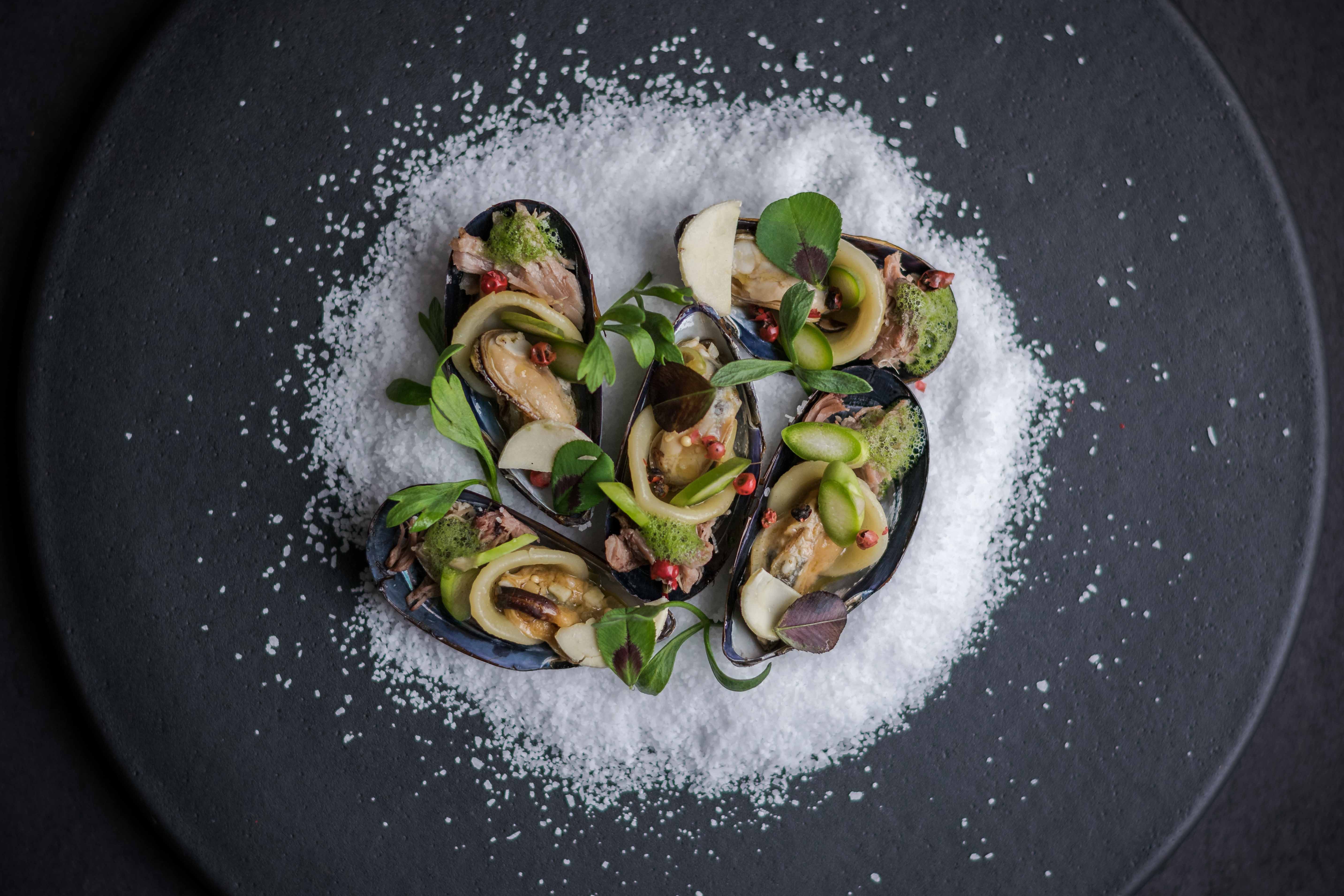 Early season Bluff oyster prices driven by "insatiable" demand
"A Southland business had a queue of up to 70 hungry customers waiting in line to get their hands on this season's Bluff oysters.With oyster sellers reporting universally strong demand across the country, prices have surged in some areas, with other venues treating their clientele to a range of special offers as competition hots up." Read more - NZ Herald, 6 March 2018
---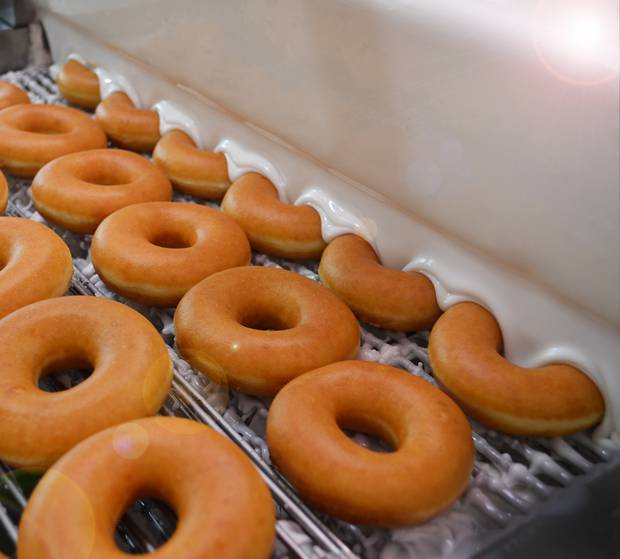 Krispy Kreme is opening first NZ store, with hundreds set to show up
The Krispy Kreme store will open at 8am on Wednesday. Security is tight and the barricades are up ahead of the 8 am opening. I know where I am going later today. Yum! Read more - NZ Herald, 27 Februrary 2018
---
Guess who just Joined The Long List Of Celebrities Investing In Alcohol Companies?
"What do George Clooney, Drake, Jay-Z, and Ryan Reynolds have in common? In addition to the more obvious answer that they're famous, the four celebs all also own alcohol brands. Reynolds is the latest celebrity to invest in booze, a trend that seems to be on the rise after Clooney's tequila company, Casamigos, reportedly sold for up to $1 Billion last June." Full article here - Zoe Baine, Refinery29, 23 Februrary 2018
---
Meet Clooney's New Head Chef - Nobu Lee
Nobu, who has worked at L'Atelier de Joe Robuchon Taipei, and as a head chef at Australia's Marque and Vue de Monde, was actually offered the job of head chef two years ago and says it feels like the right time to return to the country where he began learning to cook 18 years ago. He sees this as the perfect opportunity to learn the ins and outs of running a business and believes it's time to give something back to the food scene in New Zealand. Full article here - 17 Februrary 2018
---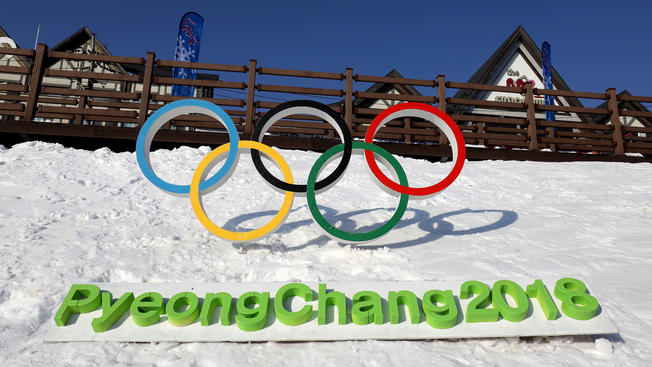 Feeding the Olympians
The Winter Games are in full throtle, I have to say Pyeongchang, Korea knows how to put on a show! Having a good diet is crucial to being a world class athlete. Soo Kang takes a look at Pyeongchang's heartwarming cuisine. Full article here - 17 Februrary 2018
---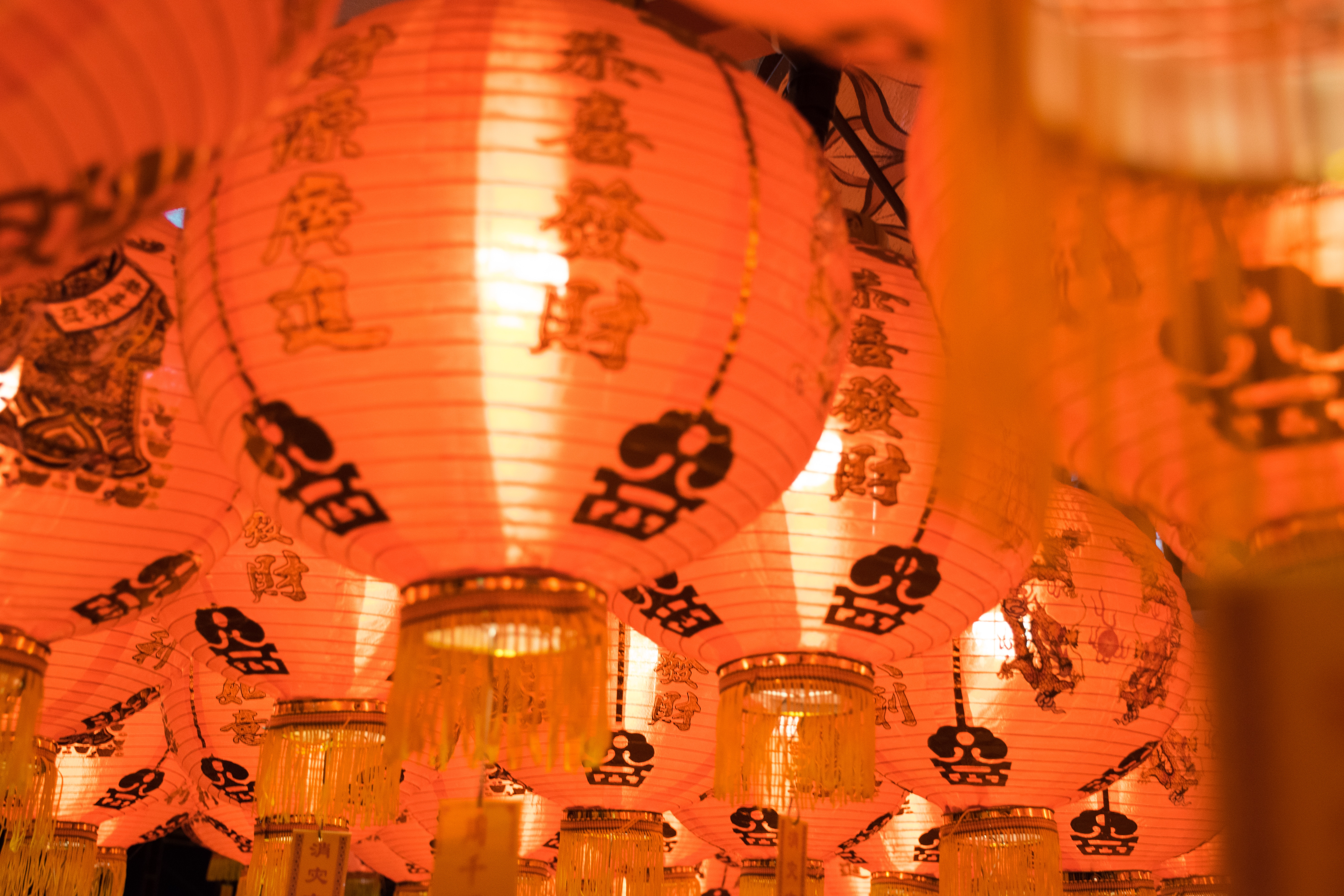 Food for lovers and Chinese New Year
The Chinese New Year is back for another year! The best part...the food of course. New Year celebrations will last 23 days, so lots of time to take part in the festivities. Start by checking out these delcious recipies to get you in the mood! Full article here - 12 Februrary 2018
---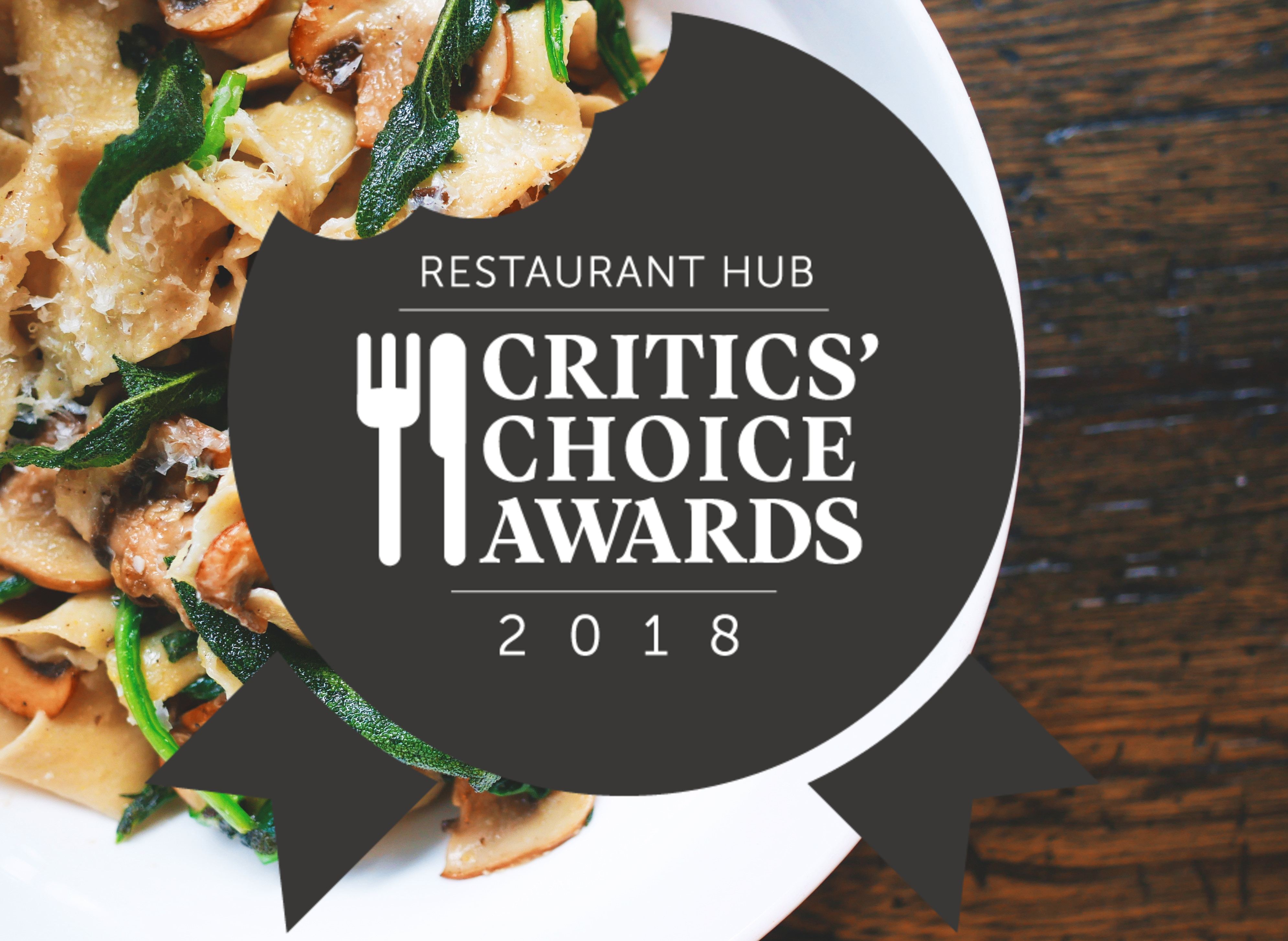 Critics' Choice Awards
The inaugural Restaurant Hub's Critics' Choice Awards have been revealed! Critic Jesse Mulligan of Viva and Kim Knight of Canvas gives us their top 5 restaurants of 2017. View the Critics' Choice Awards here - 7 Februrary 2018
---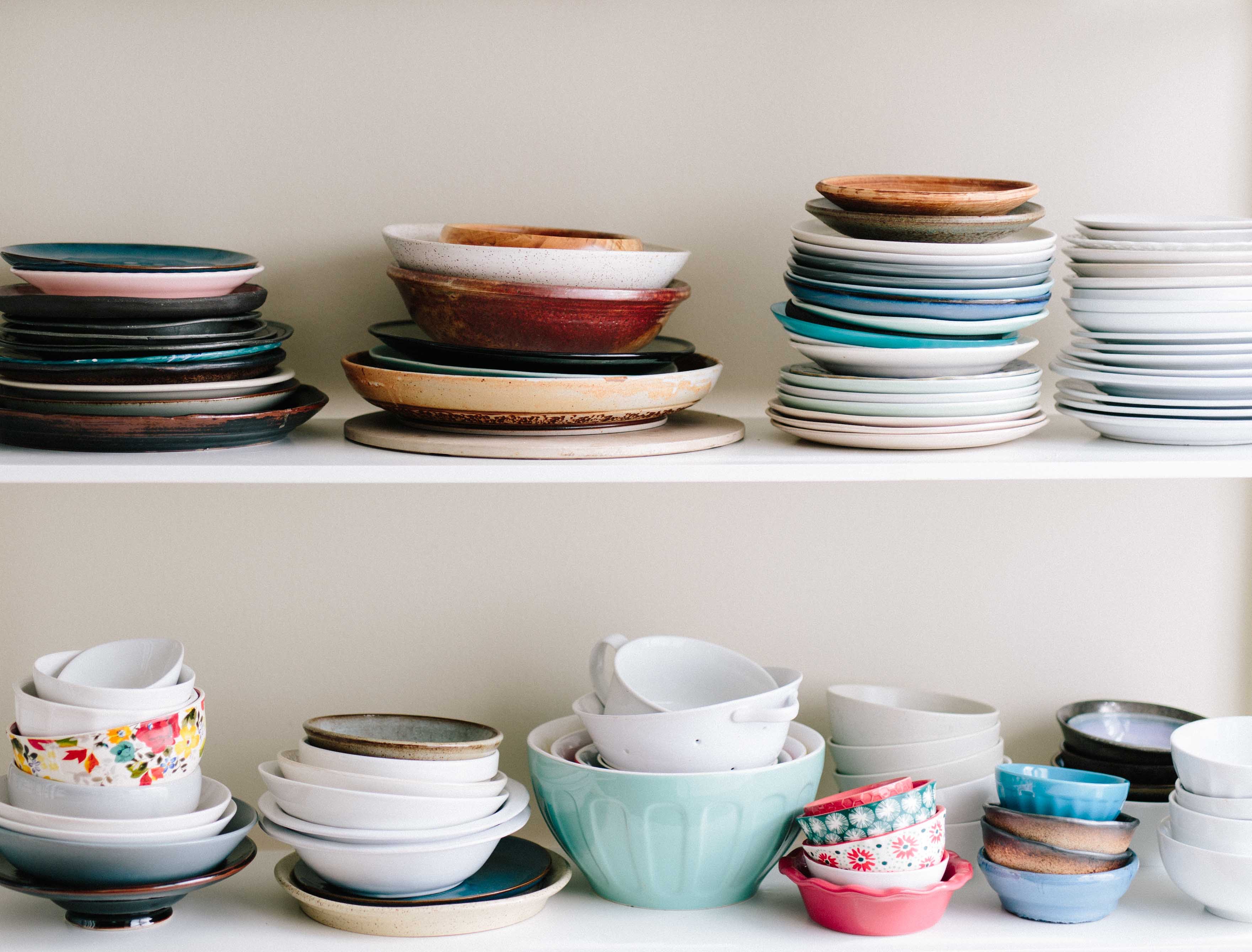 Save time in the kitchen with these 10 hacks
Common kitchen tasks can be tedious right?! Save time and ease the mind with these time-saving hacks. Full article Here - News.com.au, 21 January 2018
---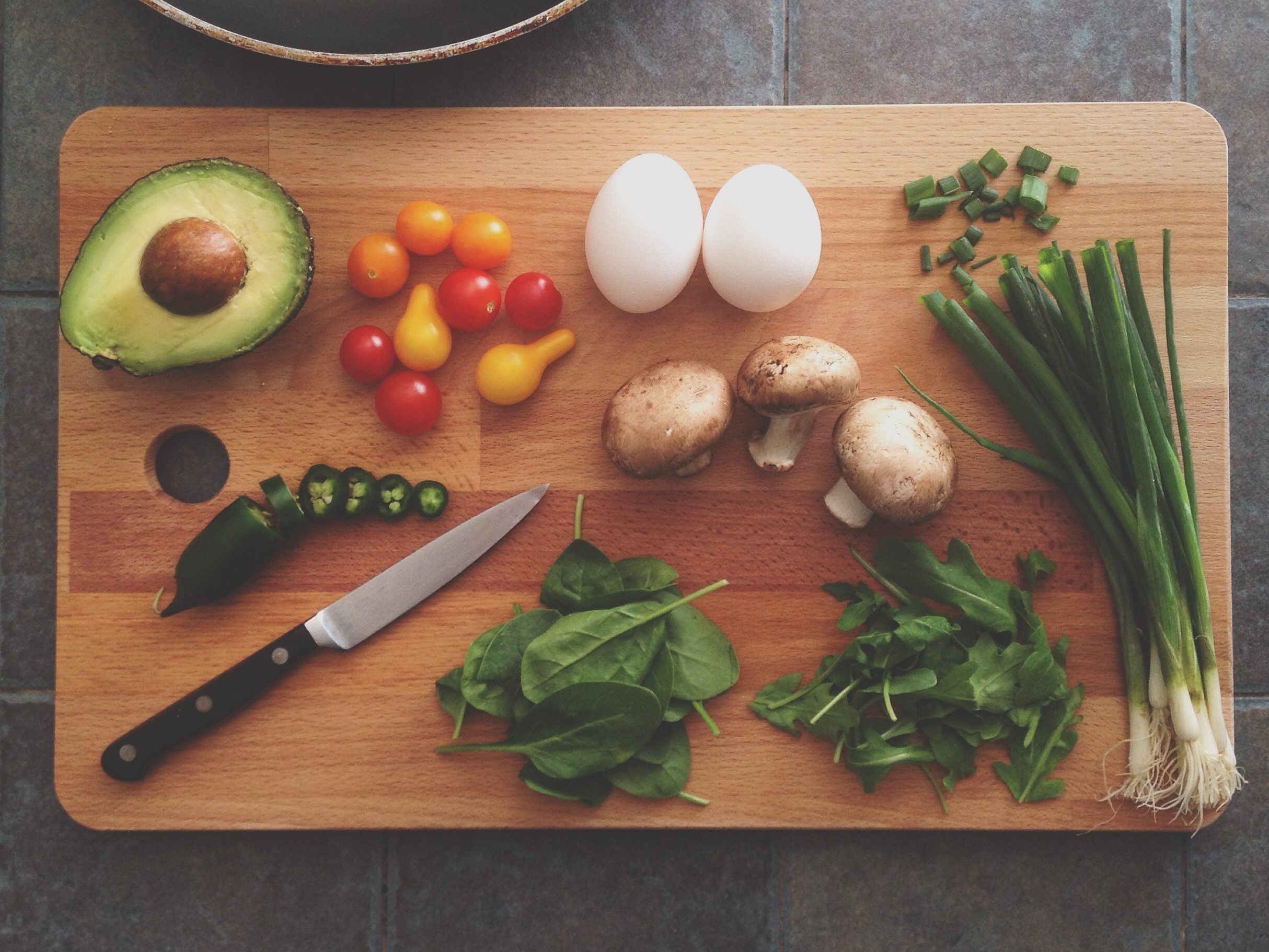 Want to be a vegan? Here's how to do it, safely
"Plant based diets and specifically vegan diets are all the rage right now. In fact, vegan foods were one of the fastest growing supermarket categories of the last few years." Full article Here - New Zealand Herald, 17 January 2018
---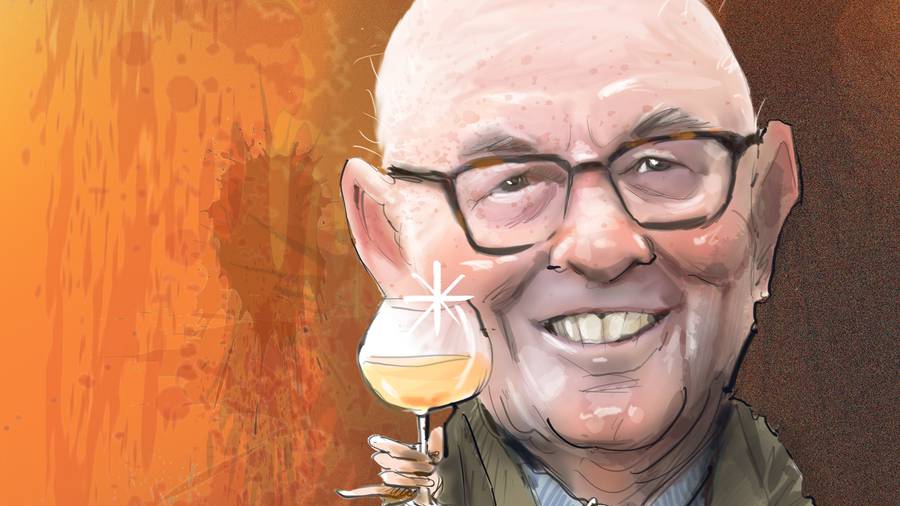 Top Restaurant Reviewer takes his Last Stand
"After 30 years of finding fault for a living, Herald reviewer Peter Calder is retiring to eat, read, and watch movies as a civilian". Check out the full article Here - New Zealand Herald, 24 December, Illustration: Rod Emmerson
---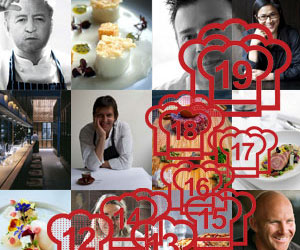 2018 Chef Hats Announced
It is that time of year and the Australian Good Food and Travel Guide are back to announce the Chef Hat award winners for 2018. A whopping 408 restaurants have been awarded Chef Hats around Australia this year! View the full award article Here – Australian Good Food Guide, December 2017
---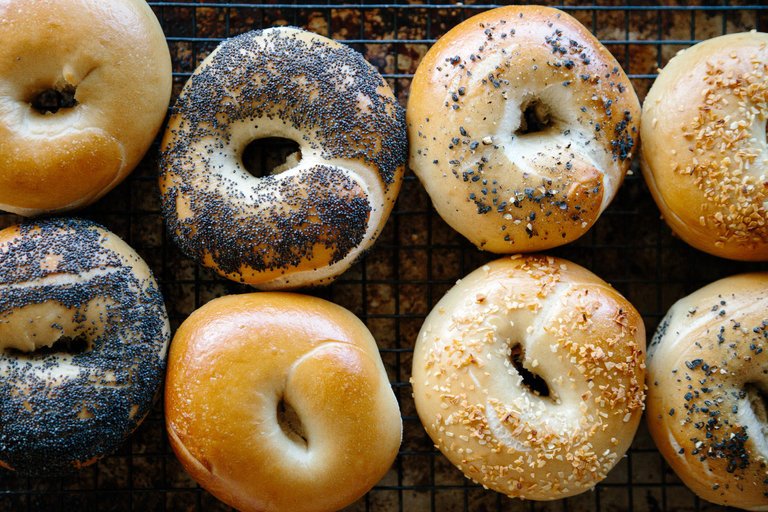 The Perfect Bagel: How hard is it really?
With my morning coffee, I've always loved a crunchy, toasty bagel which is absolutely covered in cream cheese. Brian Chen of San Fransisco talks about his efforts in making the 'perfect bagel'. Full article and recipe here – New York Times, Brian Chen, 22 August, Photography: Jason Henry
---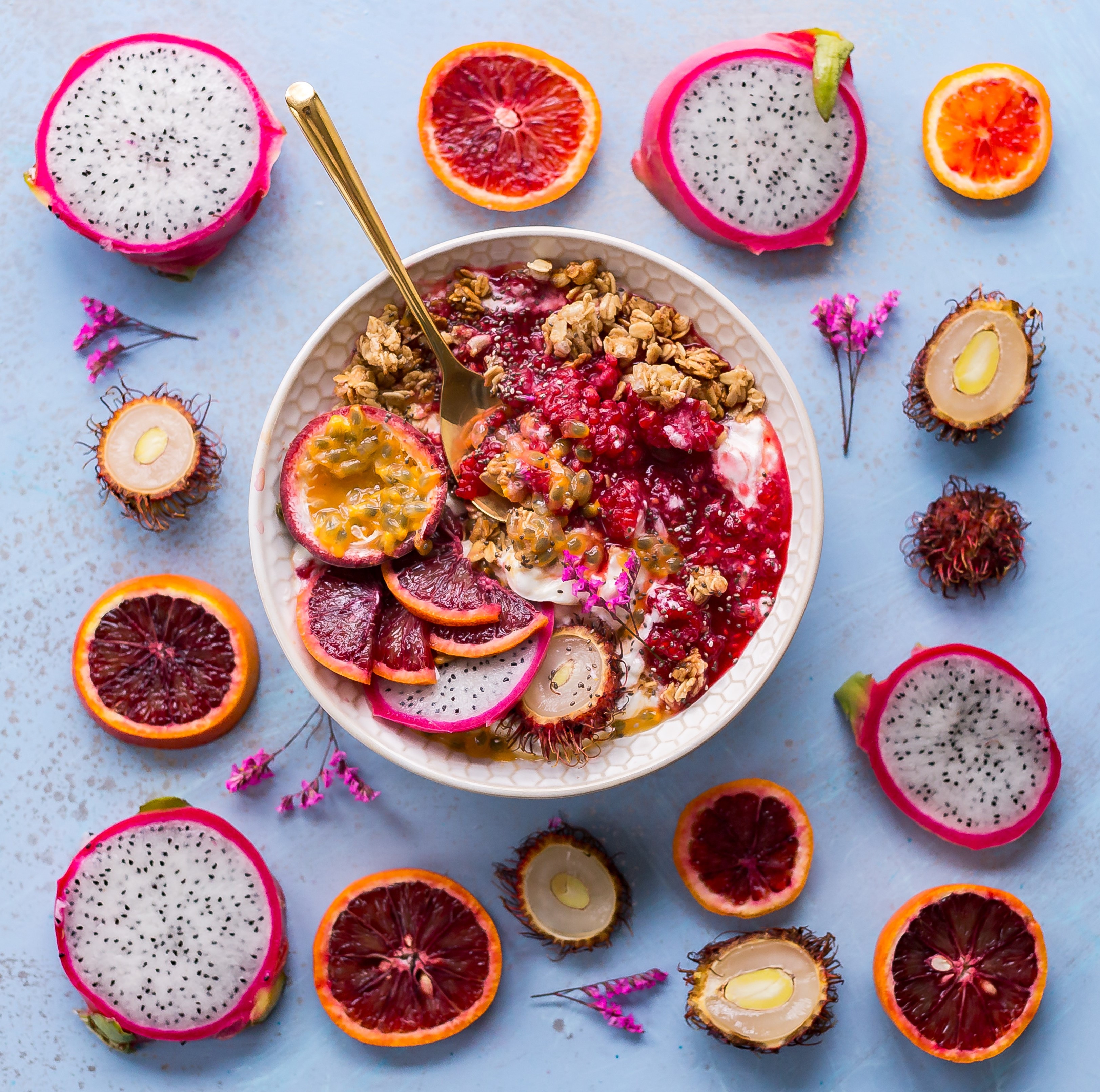 Top Food Trends of 2017
Viva gives us the low down on the top trending foods of 2017. From the Pie-fee, a sweet pie crust coated with chocolate and coffee by the Tasteful Bakehouse & Cafe, to the Hawaiian-style poké bowls which are popping up on menus everywhere. Delve into the article here – VIVA, 19 December 2017
---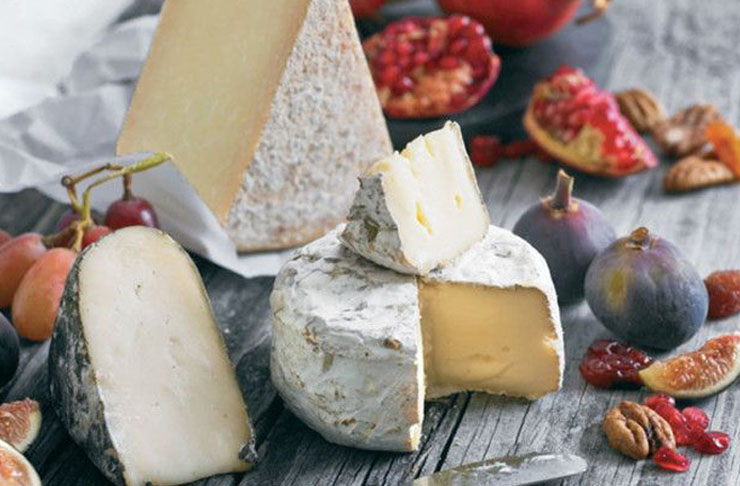 Gin & Lemon Cheese is actually a thing
Imagine the gin pizza's and burger's, or even a hot plate of nachos with this mouthwatering creation melted all over it. It is taking the UK by storm, brought to us by the Cheshire Cheese Company. Read the full article here – The Urban List, 15 December 2017,
---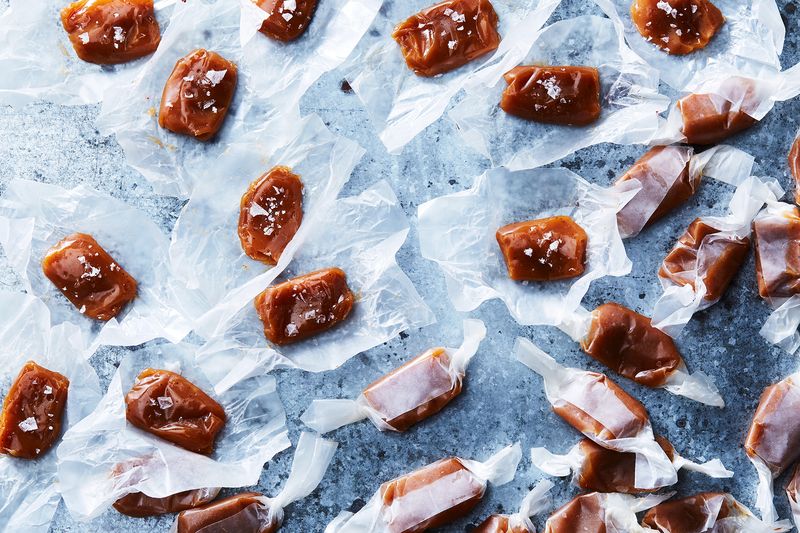 Salty, Smoky & Sweet. The Perfect Edible Gift!
Is your mouth watering yet? Check out these homemade salty Caramels with a smoky twist. The best gifts always come from the heart and what a better way to the heart than through the stomach. You can find the full article and recipe here. – Food52, Katie Macdonald, 12 December 2017, Photography: Julia Gartland
---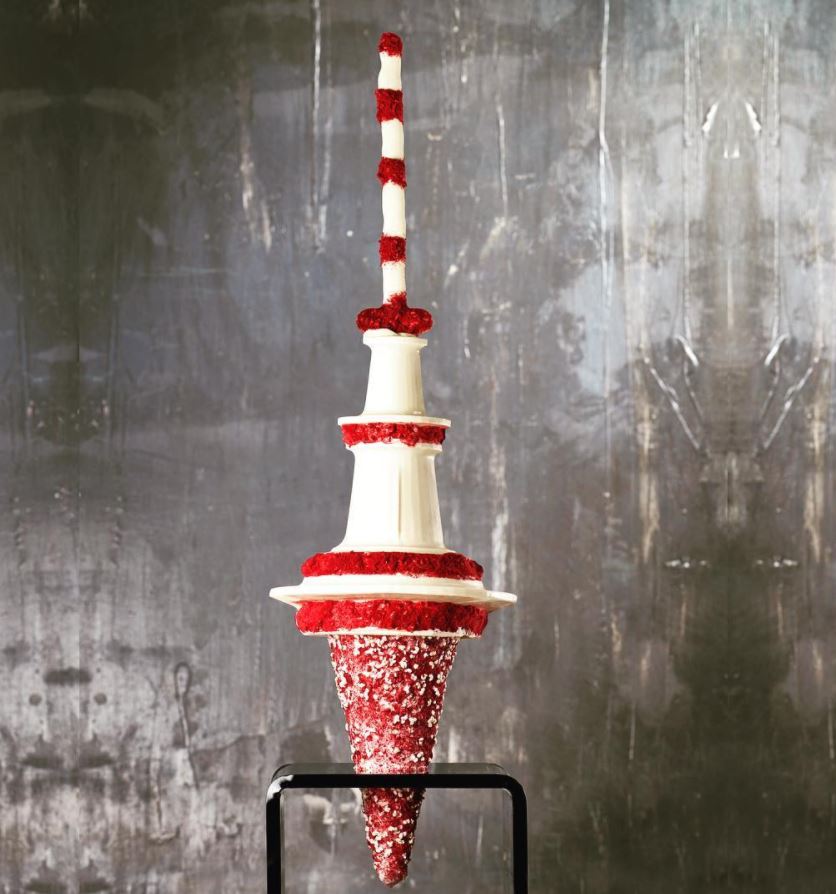 GIAPO's festive treat!
The iconic Auckland Sky Tower has had a gelato makeover. Complete your dining experience at one of these nearby restaurants with your Christmas creation from Giapo. Book to dine near Giapo or read the full article. - Heart of the City, December 2017 Photography: Instagram/giapokitchen
---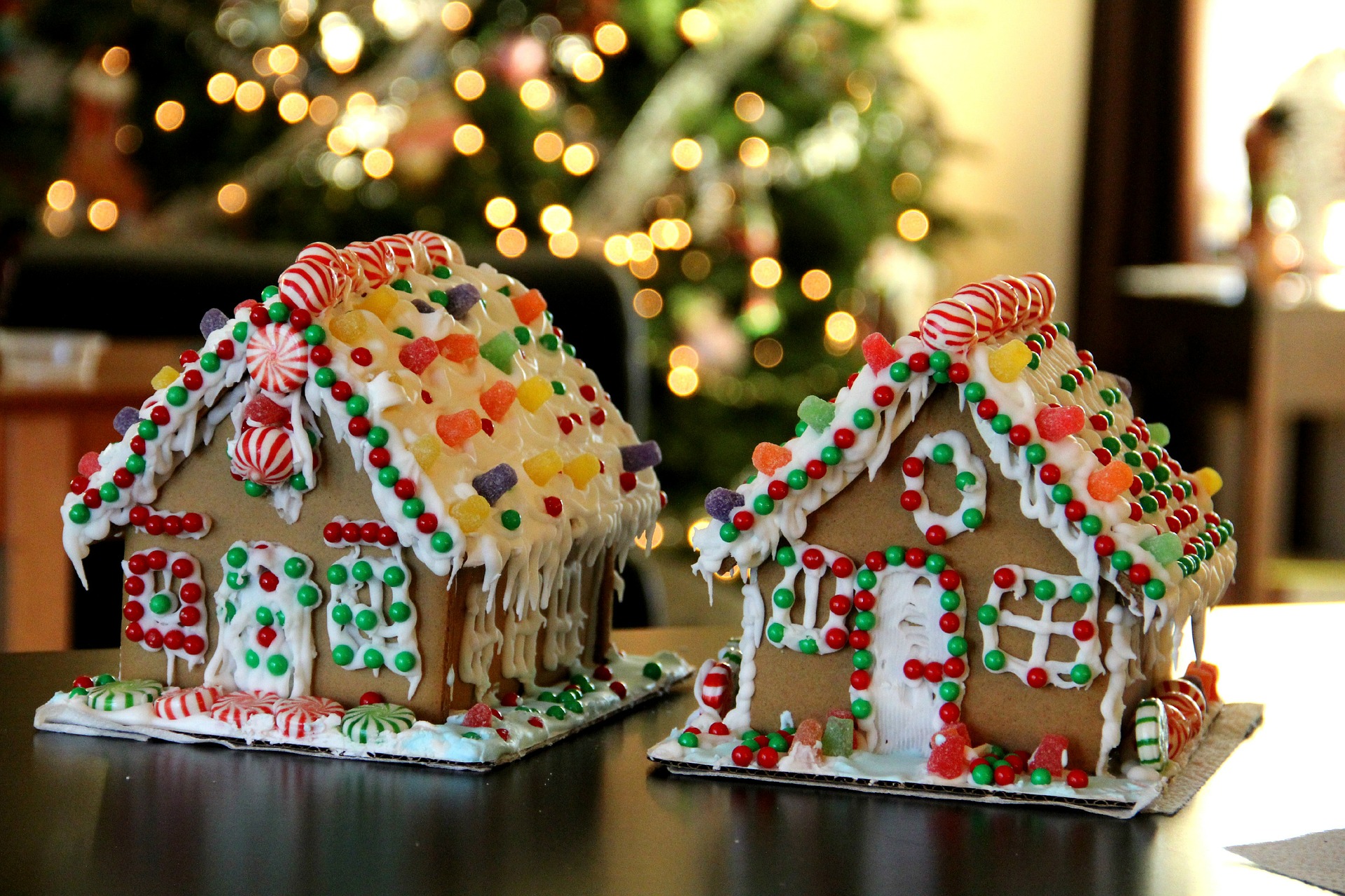 Creating the Ultimate Christmas Treat
Want to keep the kids entertained? Create a yummy gingerbread house from scratch. Exciting, fun and delicious! Take a look at this article, get yourself in the Christmas spirit, and have a blast! - New York Times, Julia Moskin, December 2017
---

Introducing Rudolph the reindeer gelato
Perfect for the hot weather, you could say this chocolatey creation is (almost) too cute to eat.
Watch the video or get your own from Miann Britomart after you've had some lunch or dinner at one of these nearby restaurants. - Heart of the City, December 2017 Photography: Facebook / Minn Britomart
---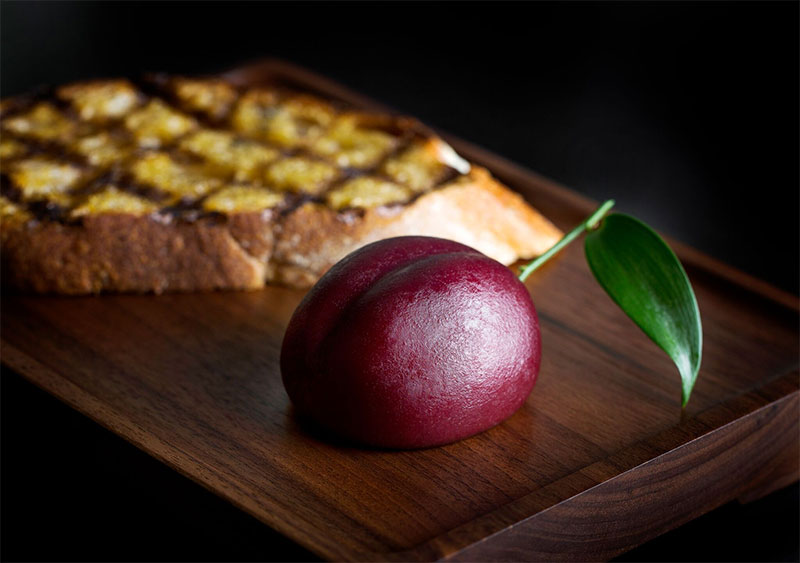 Mix up the traditional Christmas meals
Be inspired by these restaurants creations; XXXmas burgers, XXXmas pudding, a breakfast big enough for Santa and more festive fare. - Hot Dinners, Gavin Hanly, 26 November 2017 Photography: Hot Dinners / Dinner by Heston?
---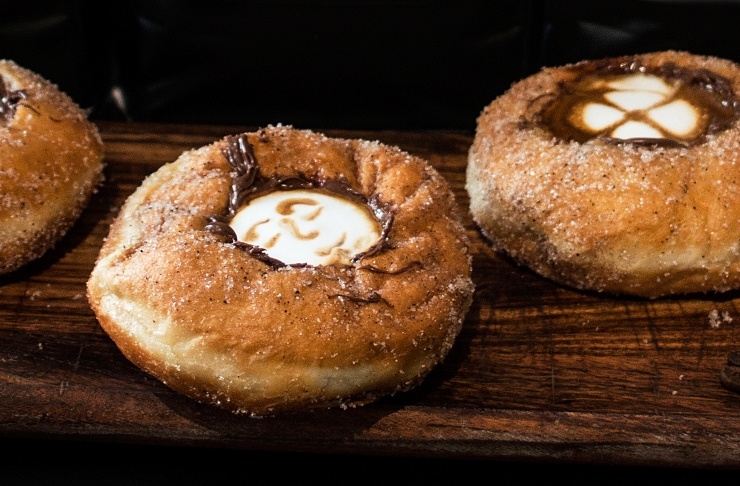 What's the hole in the middle of your Doughnut for?
Coffee of course! Check out how this Melbourne bakery is sweetening the morning caffeine hit with coffee in your doughnut, well in a Nutella lined hollow. YUM! Read the full article or find a doughnut fix here. - Urban List, Claire Plush, 1 December 2017 Photography: Urban List / April Elizabeth
---

Inti in Auckland takes on the trend of insects in cuisine
NZ Herald Focus talked to Auckland restaurant Inti about their unique use of creepy crawlies. Book a table at Inti or see the video here. - NZ Herald Focus, 29 November 2017
---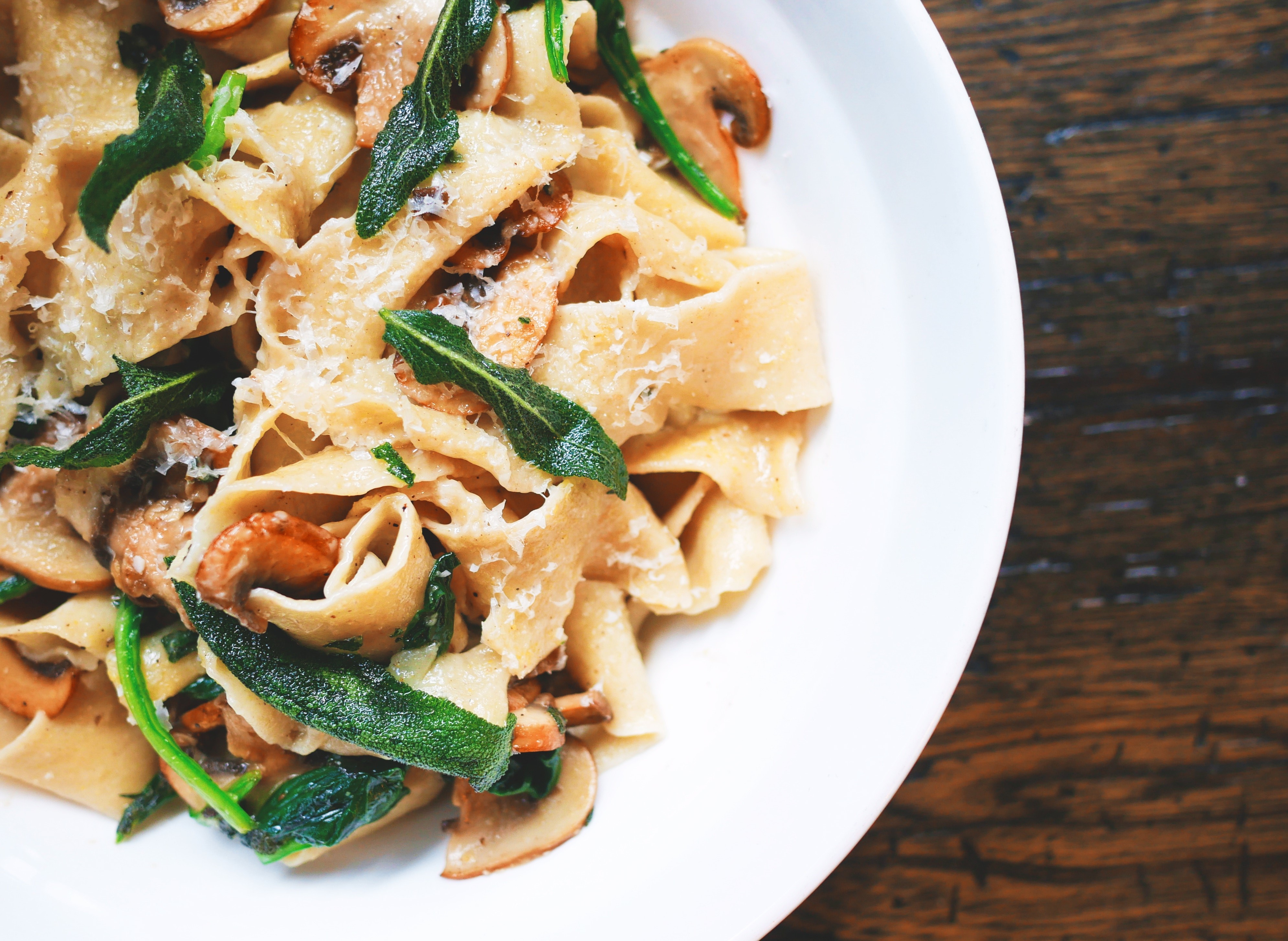 What do chefs really eat?
The "go to" comfort foods for chef's may surprise you. Is your guilty pleasure on the list too? Find your comfort food or read the full article. - Great Britsh Food Magazine
---
Meet the love bugs serving up delectable insects
Serving up deep-fried scorpions, tarantulas, and other bugs Lek and Baitoey have a restaurant cart which is now becoming a popular tourist attraction in Bangkok, Thailand. - Great Big Story, 13 November 2017
---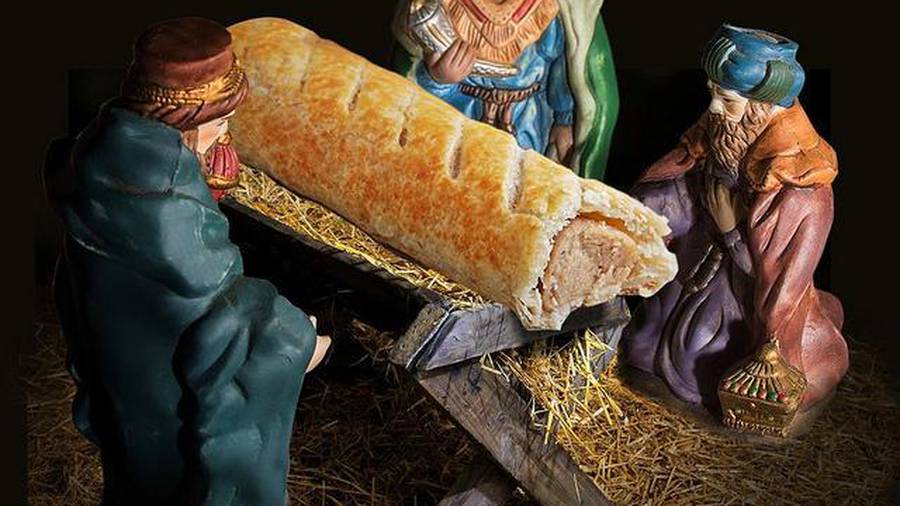 Sausage roll takes centre stage in a Christmas nativity scene
Can you replace baby Jesus with a sausage roll? Read the full article. - NZ Herald, 17 November 2017 Photography: Twitter
---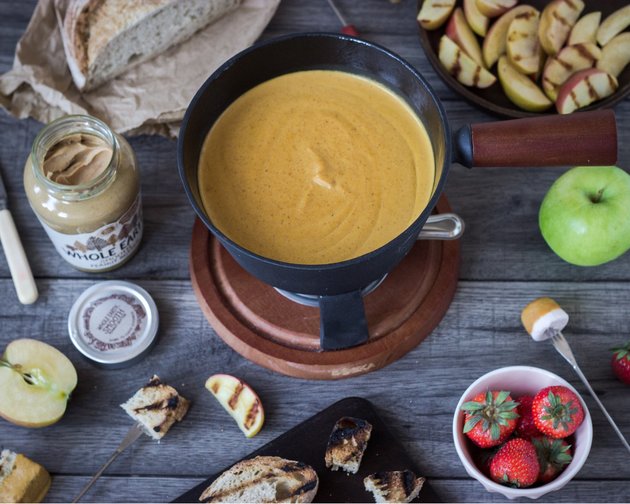 Peanut Butter Fondue is now a thing!
Nut butter lovers it's now socially acceptable to indulge in nut butter by the spoonful, just make sure it's been transformed into a fondue first. Which NZ Restaurants feature peanut butter on their menu? - HuffPost, Rachel Moss, 7 November 2017 Photography: Whole Earth
---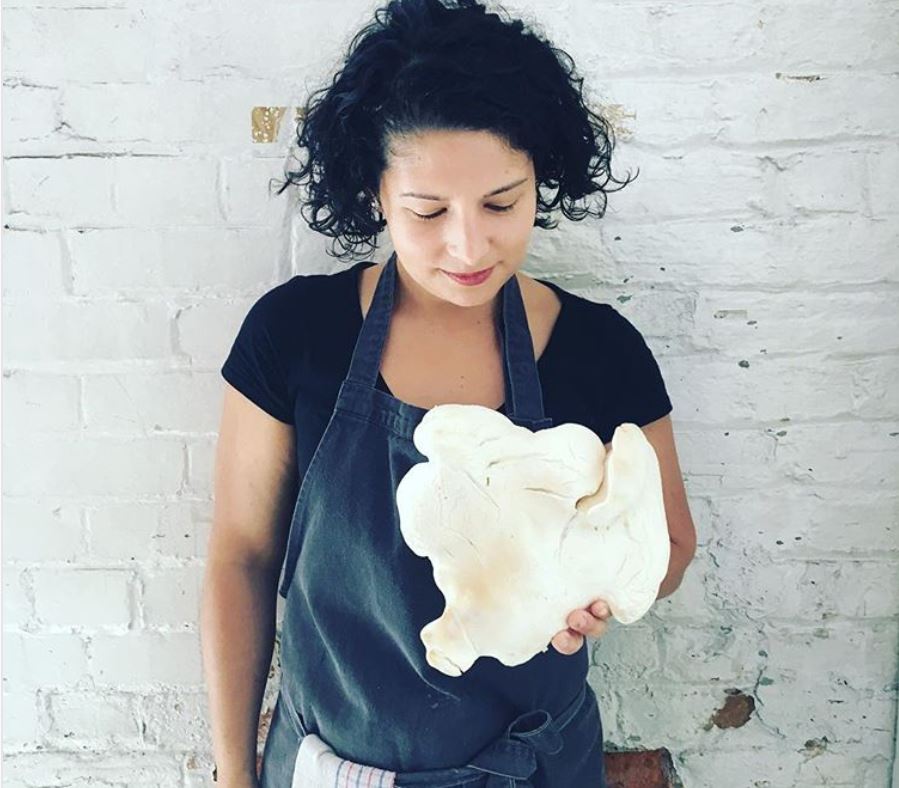 White Elf (Abalone) Mushrooms
Top chef Analiese Gregory shares her excitement for this critically endangered mushroom. - Instagram, Analiese Gregory, 4 November 2017 Photography: Analiese Gregory
---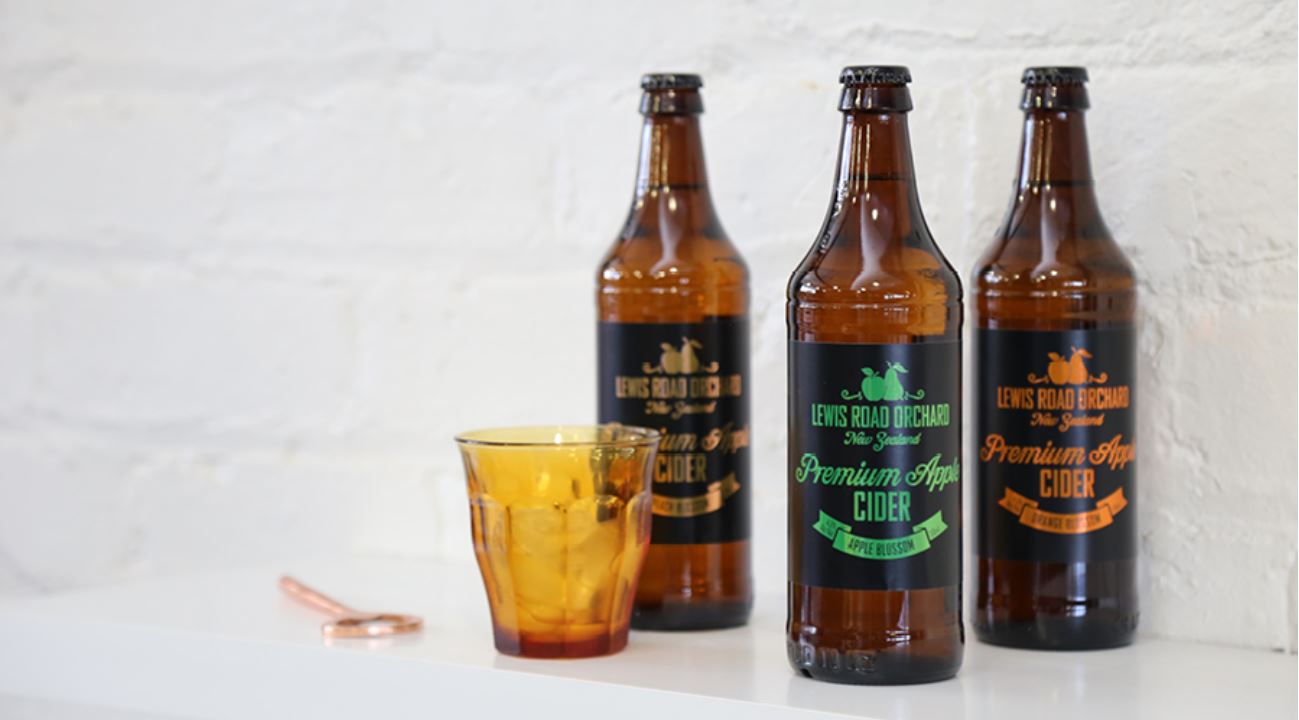 Lewis Road has done it again!
Available now, Lewis Road Orchard Premium Apple Cider. Which of your favourite cider serving restaurants and bars will be the first to stock Lewis Road cider? - Denizen, Clara Jane, 14 November 2017 Photography: Denizen
---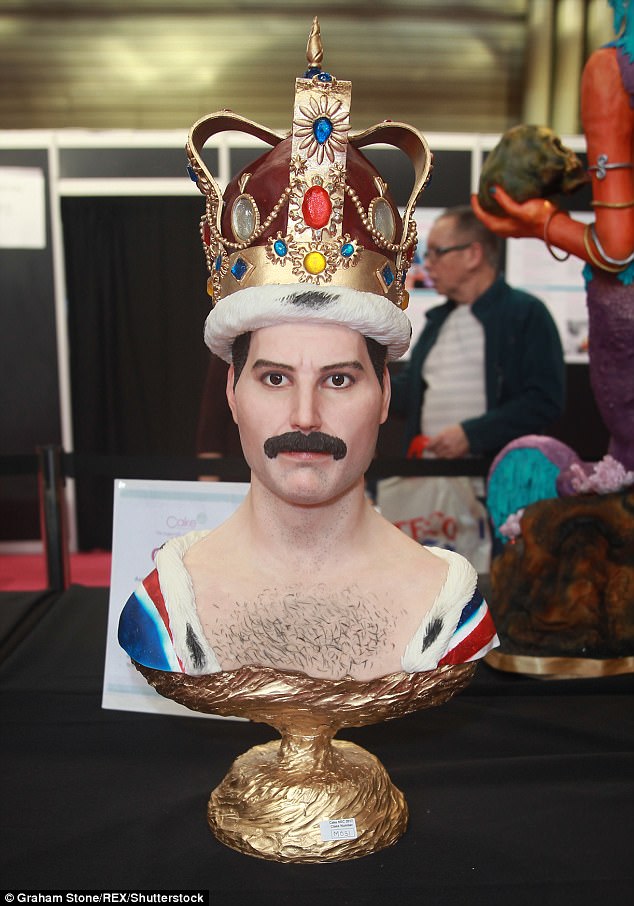 Celebrity Cakes
Not seen your favourite pop star as a delicious cake...Top pastry chefs show their talents...See the cakes here. - Daily Mail Australia, Imogen Blake 4 November 2017. Photography: Graham Stone / Shutterstock
---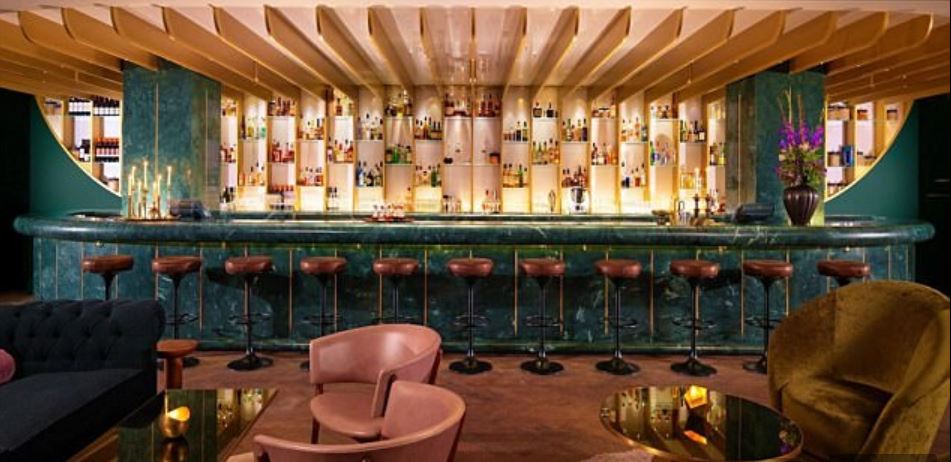 The world's 50 best bars
From New York to London, Melbourne to Mexico and everything in between, which country has the best drinking den? Daily Mail reveals the list here. - Dailymail, Sadie Whitelocks, October 2017
---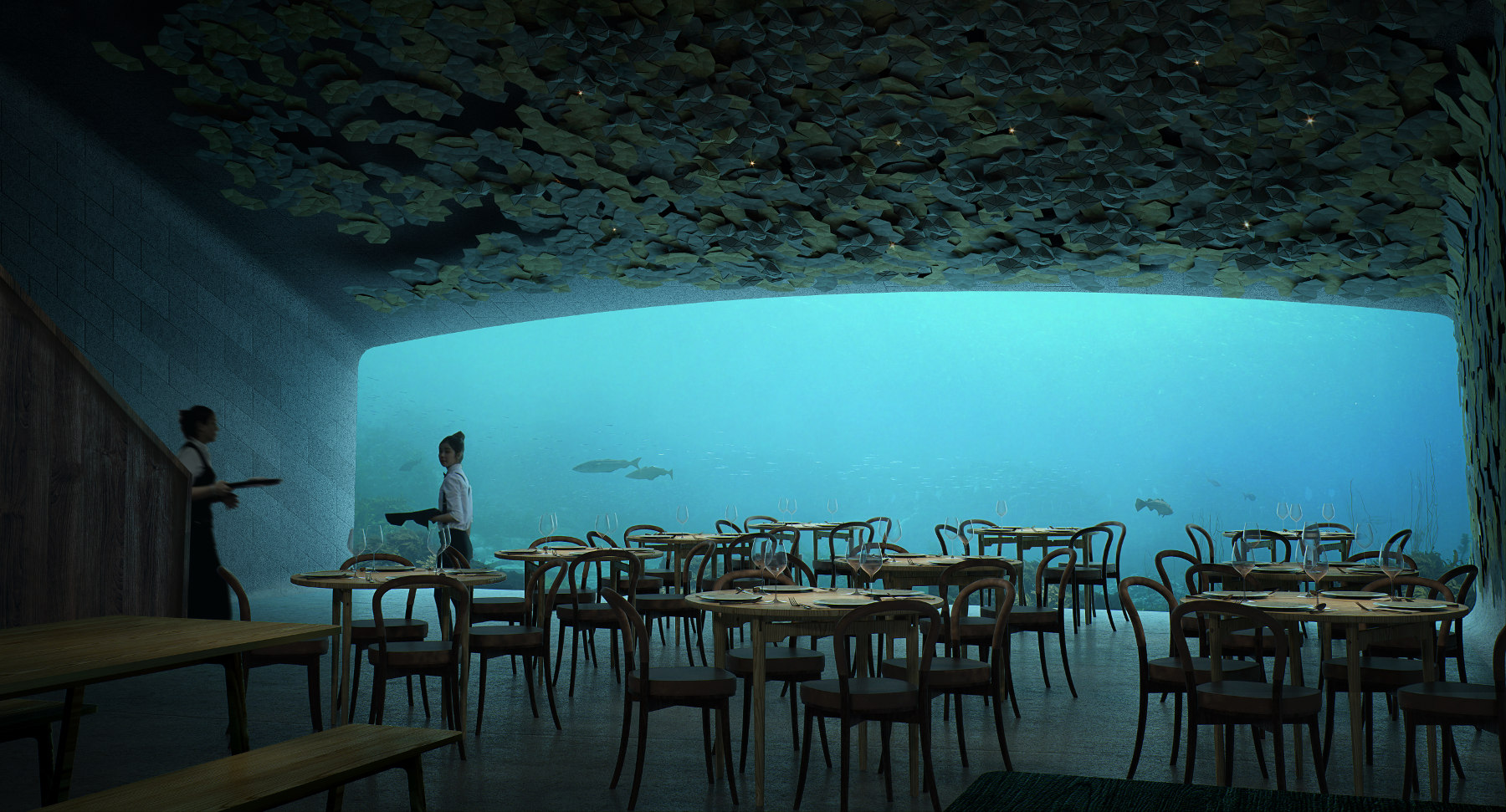 Europe's first restaurant under the sea
With a dining area just above the seabed, and a menu centred around locally sourced seafood "Under" will no doubt be an underwater world wonder. Enjoy seafood in NZ or read the full article here. - Lonely Planet, Annemarie McCarthy, 27 October 2017.
---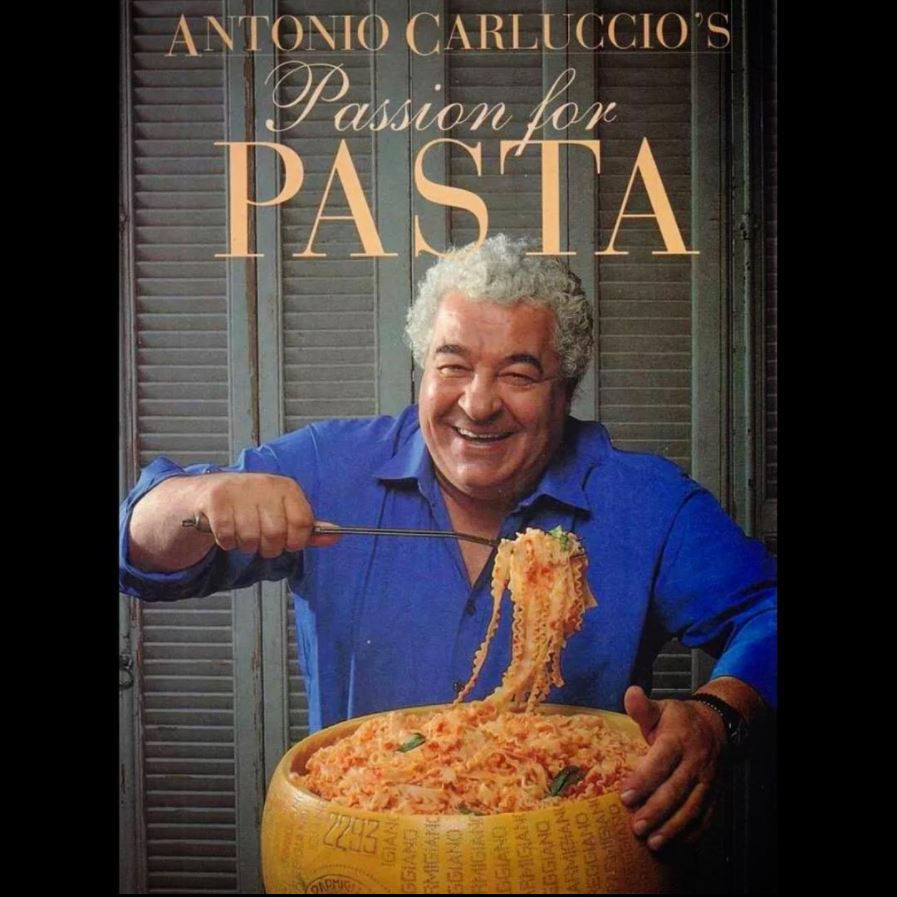 'Godfather of Italian cooking' dies suddenly
"Celebrity chef Antonio Carluccio has died aged 80. The restaurateur, dubbed the Godfather of Italian Gastronomy, died after falling at his home, his agent has said." - NZ Herald, 9 November 2017. Look online and book for an Italian food fix or read the full article here. Photography: Jamie Oliver/Instagram.
---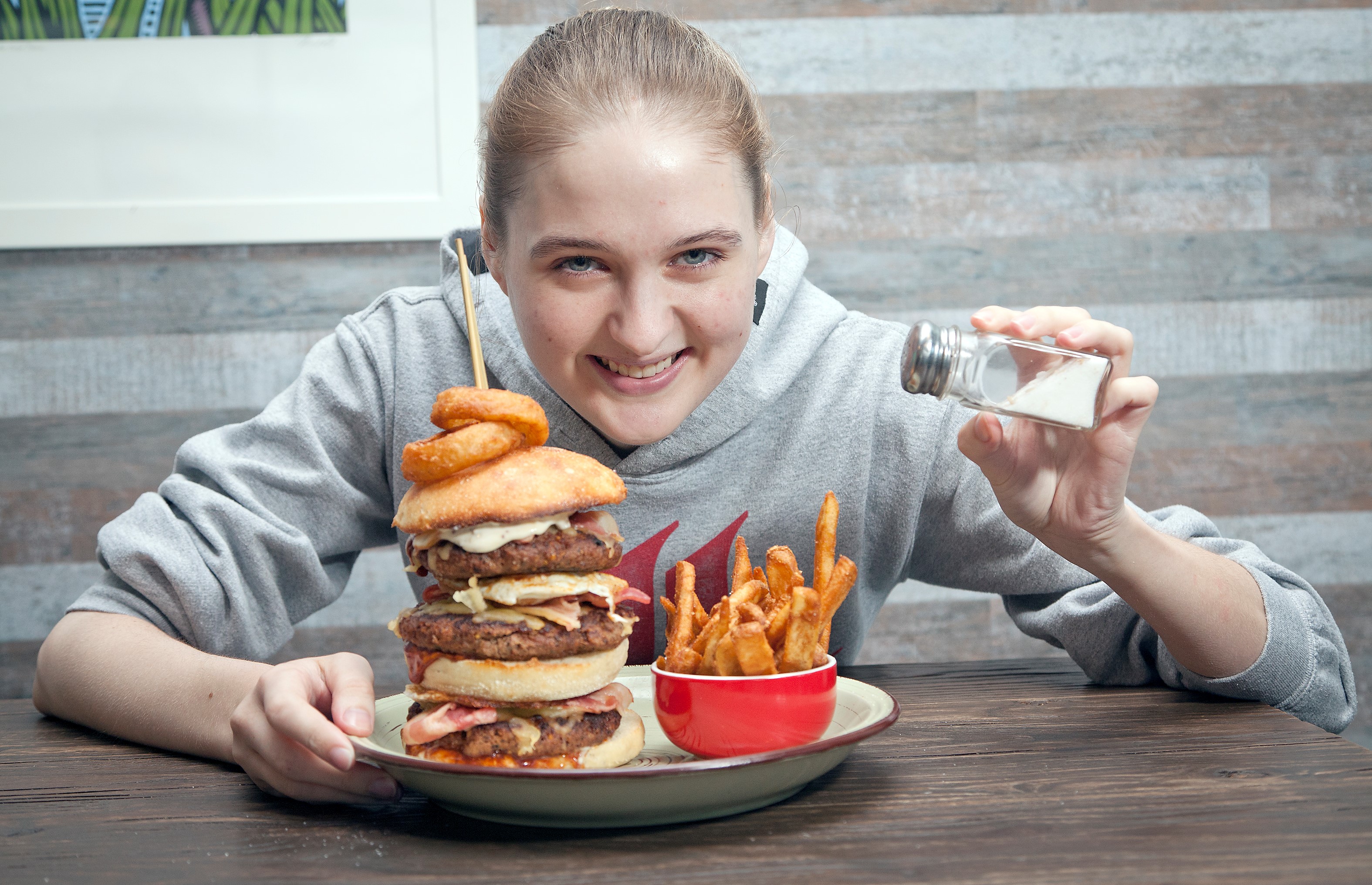 All about the cheese
The great debate of where the cheese in your burger should be placed. Some of New Zealand's favourite burger joints weigh in on their vote. Book a restaurant for a burger now or read the full article here. - Stuff, Thomas Heaton, 7 November 2017 Photography: Newspix.co.nz/Andrew Warner
---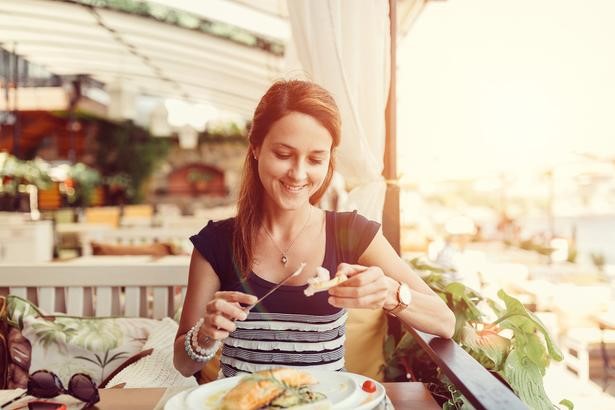 Solo dining is on the increase
Have no qualms in saying "table for one" more often as bookings for single tables have risen by 38% since 2014. Awkwardness has no place at the solo dinner table of the future. If you haven't solo dined before see the top tips for solo dining here. Book a table or read the full article here. - Viva, Jamie Hall, 7 November 2017 Photography/ Getty Images
---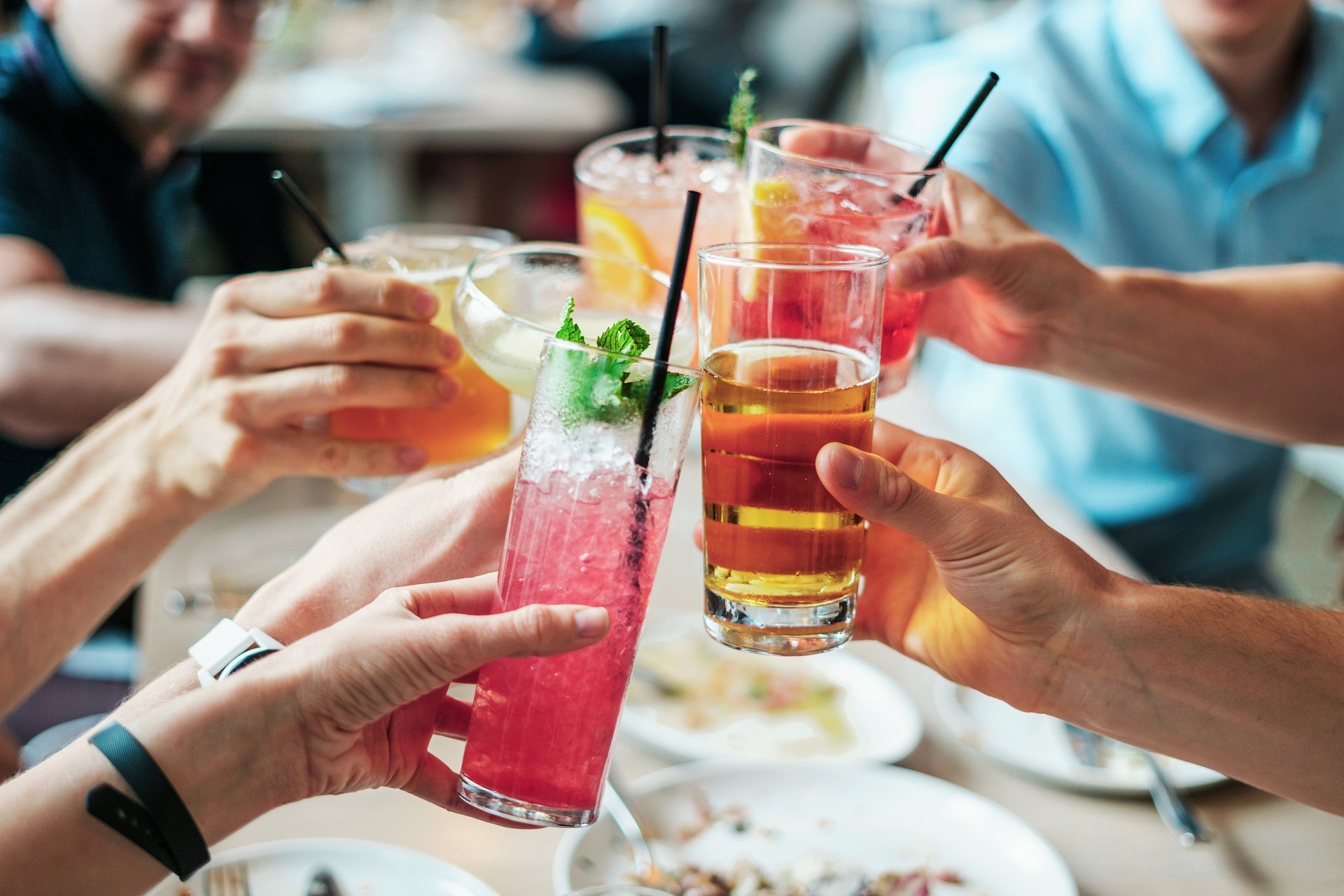 Stylish Sips in Auckland
Quench your thirst with a sip-worthy cocktail concoction, wine or rainbow latte at these bars and restaurants. Book a table or read the full review here. - Viva, Debroah Raj
---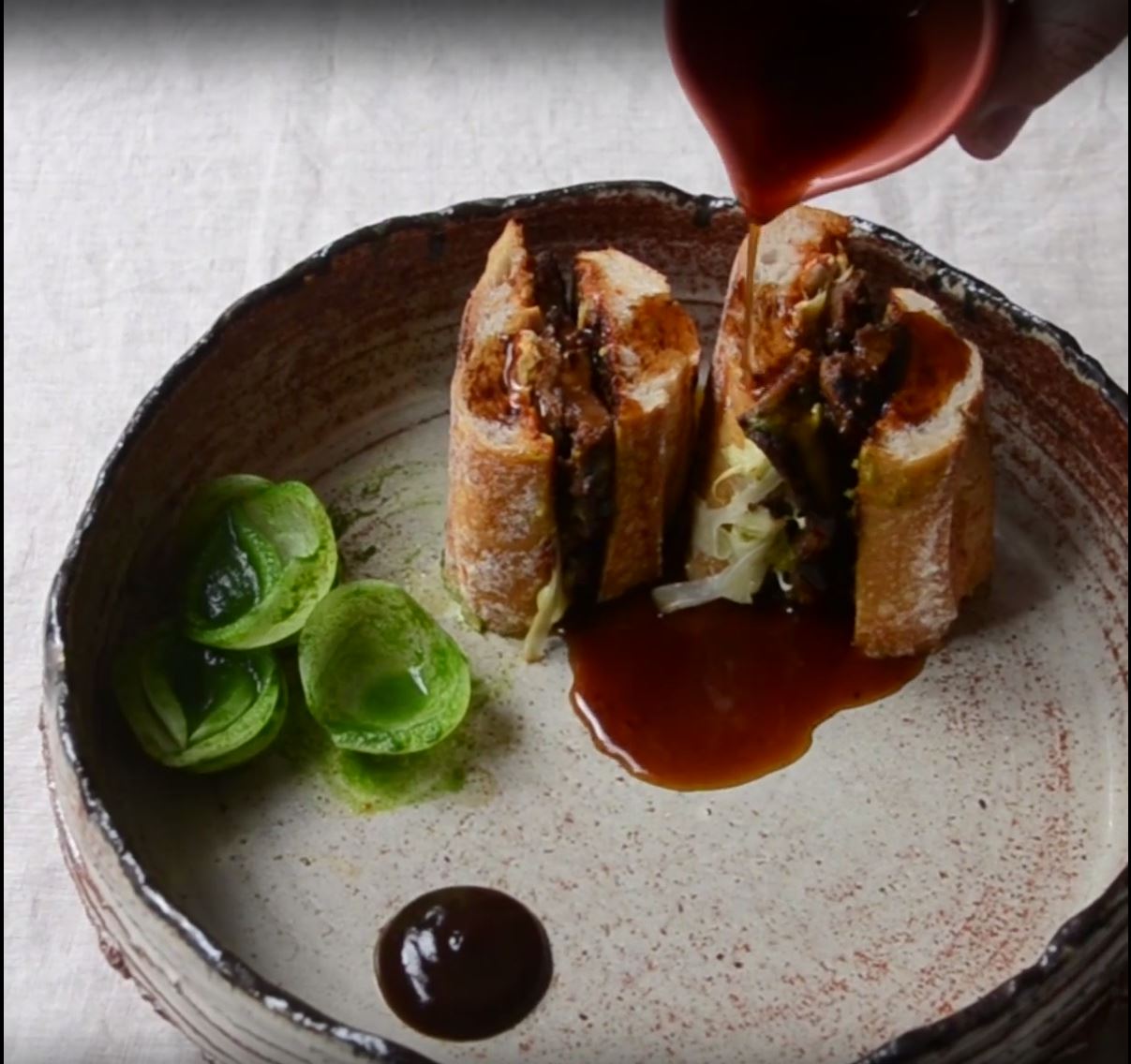 16 Mexican Street Foods you should try
Go beyond the known Mexican dish staples of taco's, tortas, and tamales. Take a look at this mouthwatering list here. Book a table at your local Mexican restaurant or read the full article here. - FodorsTravel, November 2017
---
Harry Potter Supper Club was a huge hit in London
At the Library in St Martins Lane London, the Harry Potter Supper club was nothing less than you would expect from a wizard....watch the video here. - Londonist, Robert Greene, August 2017
---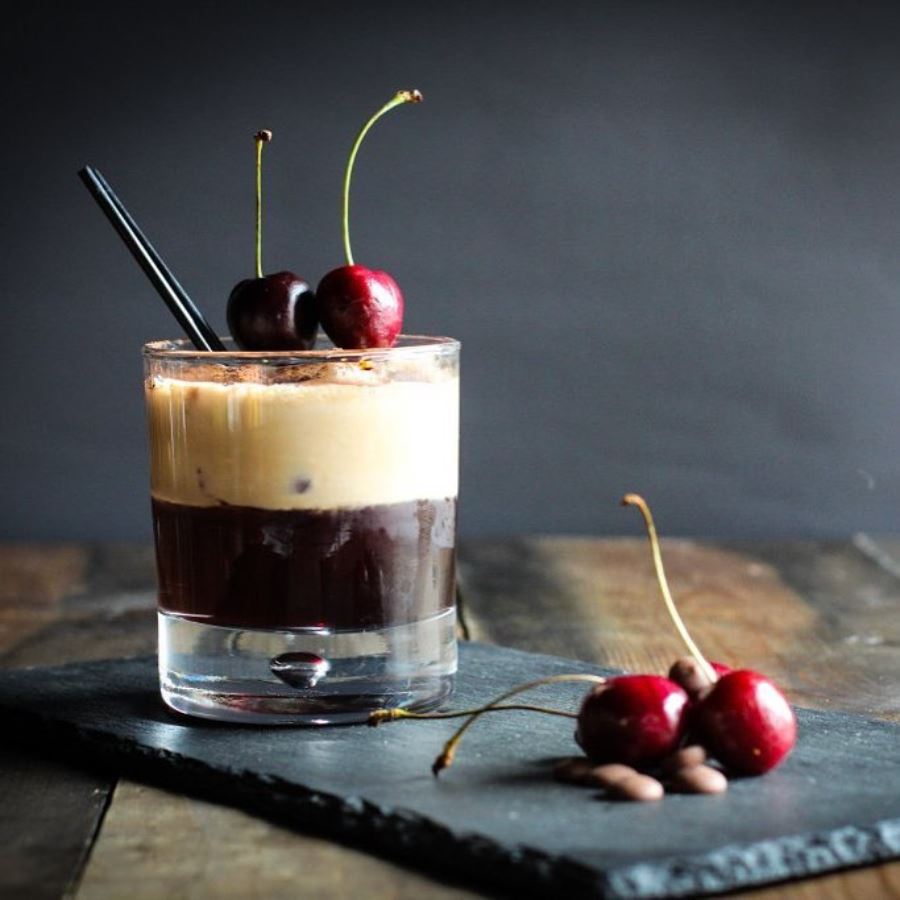 Chocolate or wine? How about both?
Red Wine Hot Chocolate now exists! Rubis from the UK have now released this true dessert wine. The rich cherry and dark chocolate flavours are perfect for cocktails and desserts too. Read the full article here. - Refinery29, Elizabeth Buxton, 27 October 2017. Photography: Instagram / rubischocolatewine
---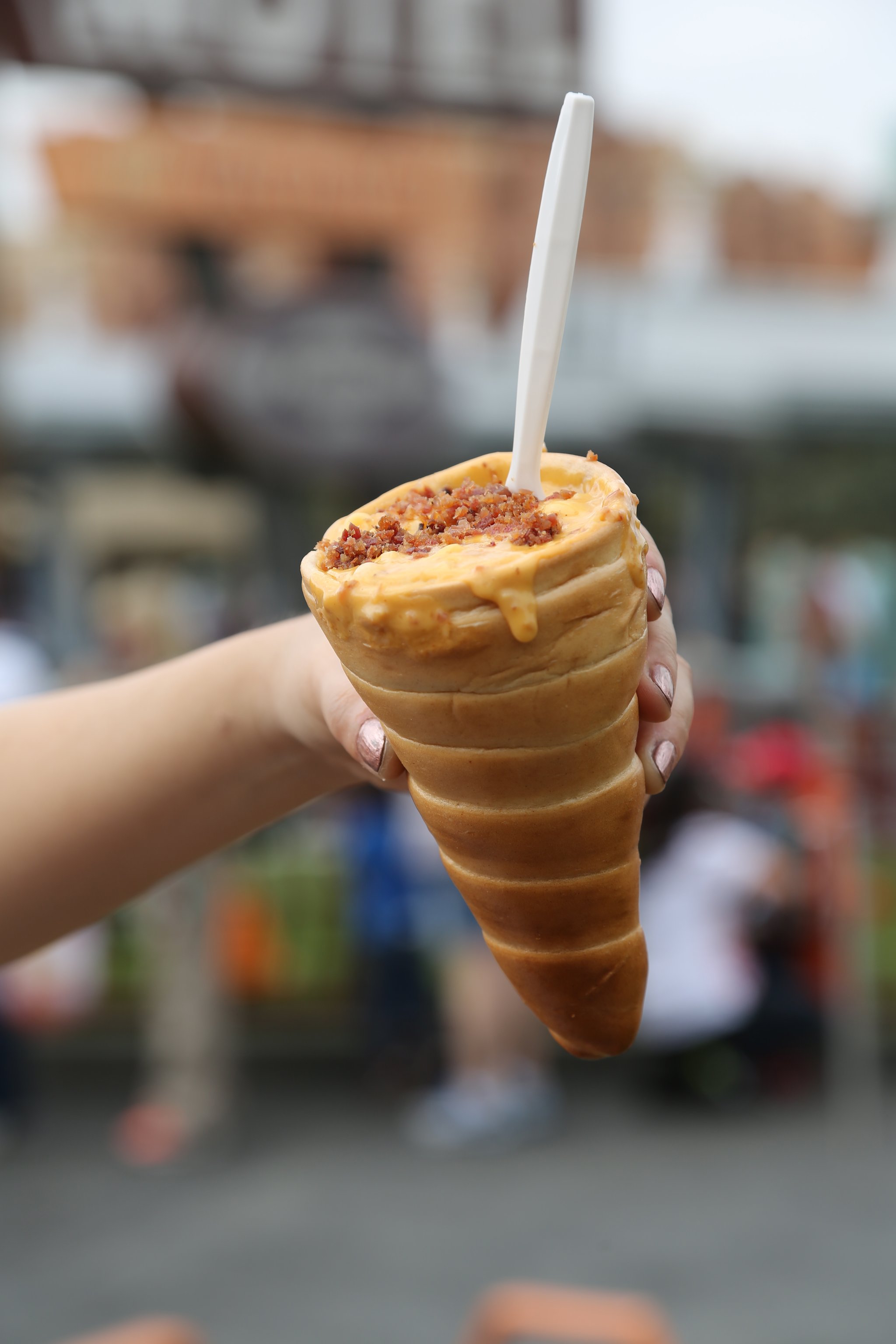 Do you know what's on Disneyland's Secret Menu?
Insiders have revealed what dishes are on the top-secret menu at Disneyland (Anaheim) From 'Alien Style' burgers to 'Ice Cream Nachos' see what other dishes they have created with the existing ingredients and read the full article here. - Popsugar, Erin Cullum, 28 October 2017. Photography: POPSUGAR / Anna Monette Roberts
---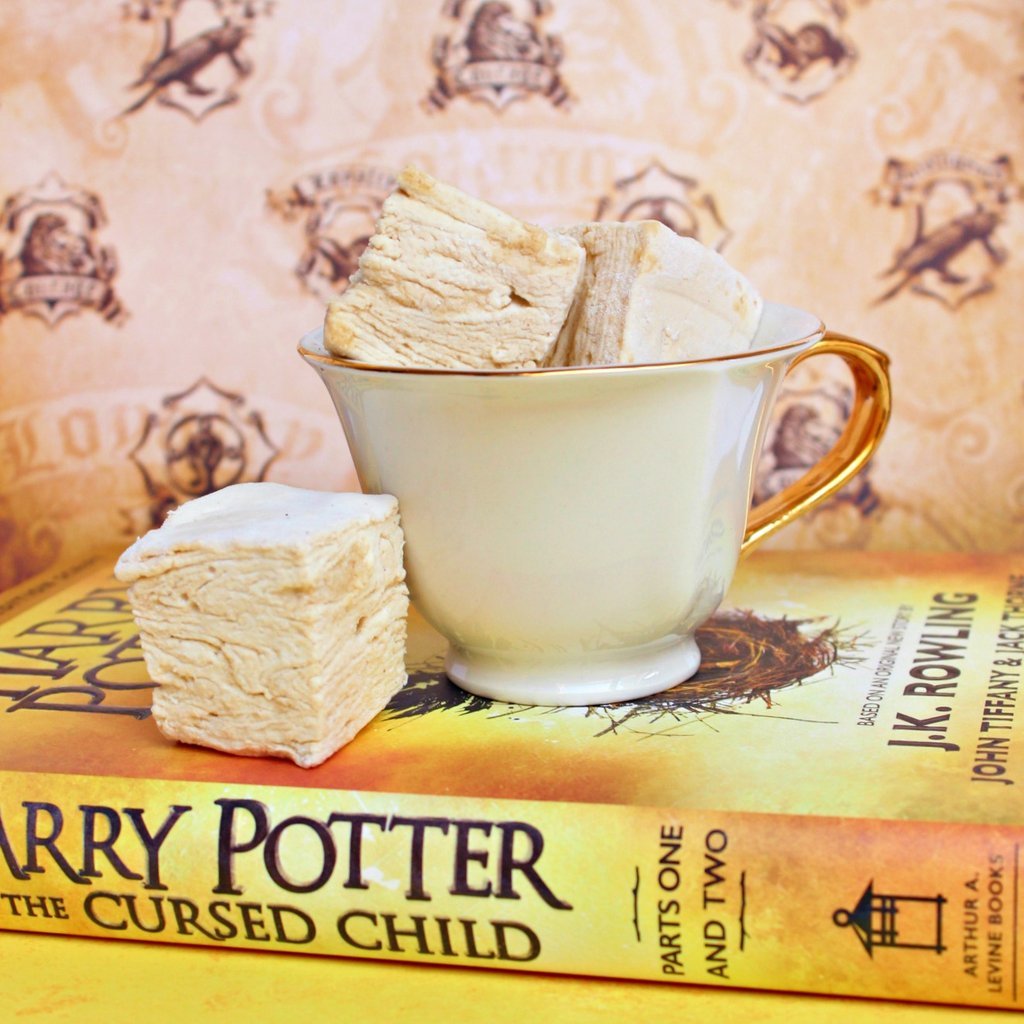 First there were Butterbeer doughnuts, now there are Butterbeer Marshmallows
No broomstick or 'owl mail' required. Check out this new gourmet treat from XO Marshmallow and read the full article here. - Popsugar, Erin Cullum, 28 October 2017. Photography: XO Marshmallow
---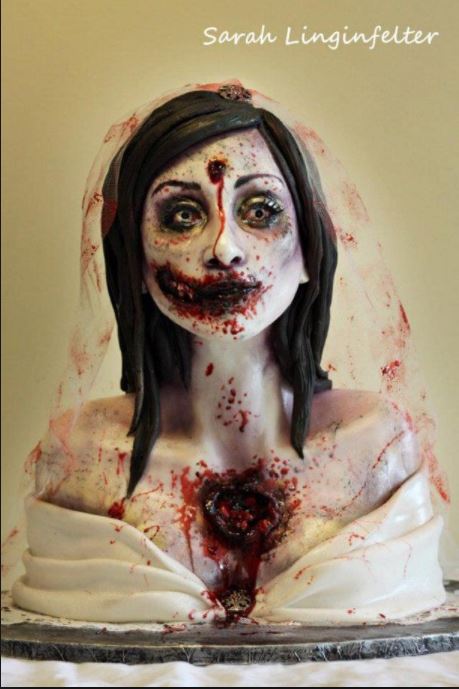 The scariest wedding cake ever!
Yes, this is a cake. Want to see more? Read the full article here. - Break. Photography: Sarah Linginfelter
---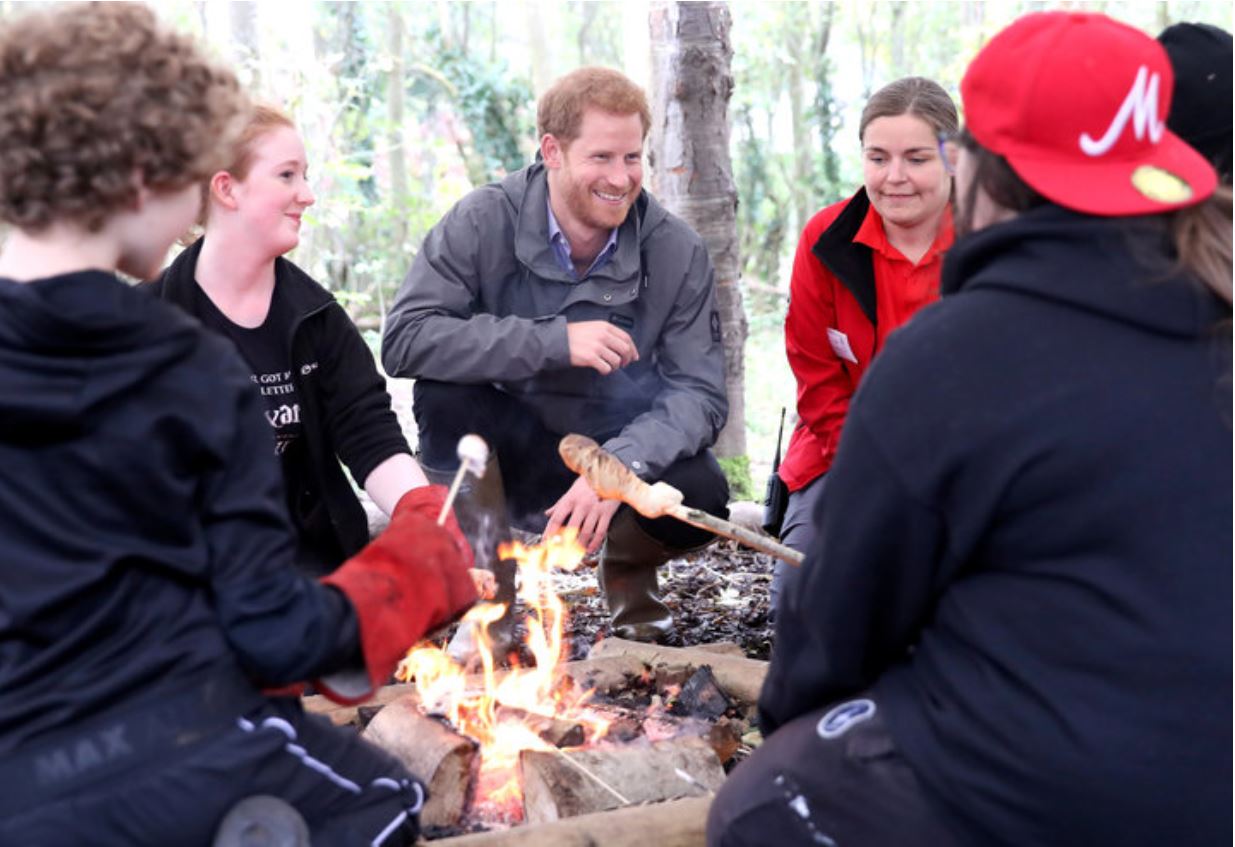 Guess what Prince Harry has never eaten?
A group of UK teens was baffled when they found out that Prince Harry had missed out on this childhood fav. Read the full article here. - HuffPost, Suzy Strutner, 24 October 2017. Photography: Pool New / Reuters
---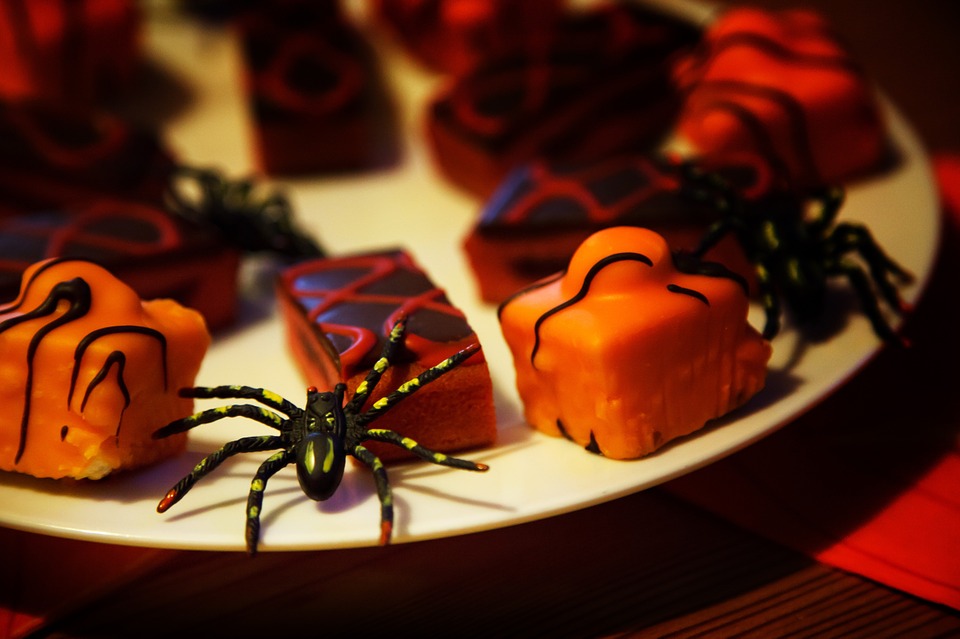 Halloween (for adults) just got sweeter!
Use this 'scary-good' guide to pair your favourite wine and candy. Read the full article here. - Vivino
---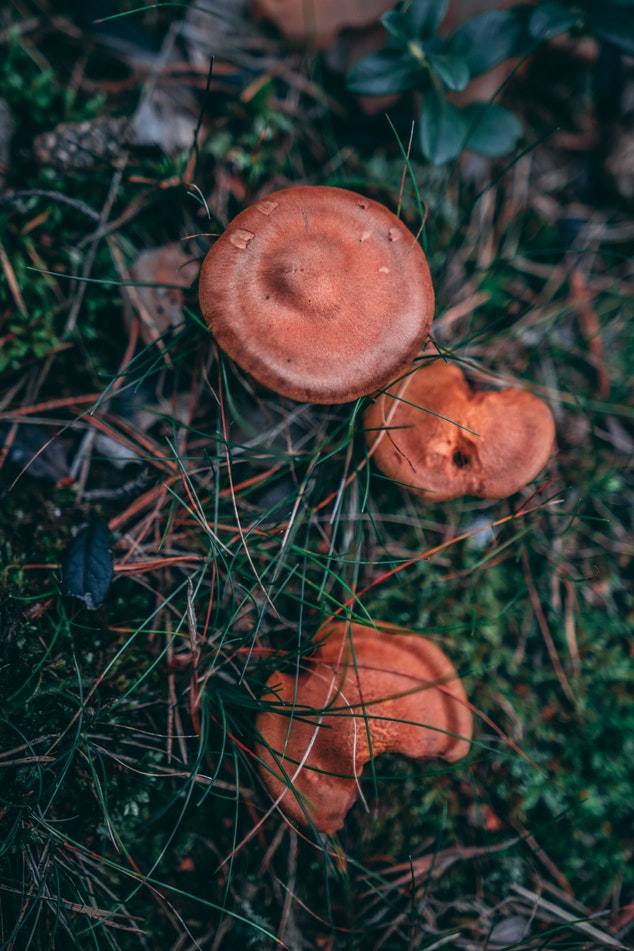 The Mushroom that tastes like chicken
And its called 'Chicken of the Woods" grows on the trunks of trees. Heres how to cook this amazing mushroom and please everyone..read the full article here. - Chowhound, 7 October 2017
---

Halloween's haunting hollows and perfect pumpkins
Create maximum impact and utilise the extraordinary humble pumpkin this October. For 'spook-a-licious' creations read the full article here. - Australian Good Food & Travel Guide, 23 October 2017.
---
Next level dessert preparation
This restaurant in Belgium takes dining entertainment to another level of with the amazing use of technology and 3D projection. Read the full article here. - HipToro, 5 October 2017
---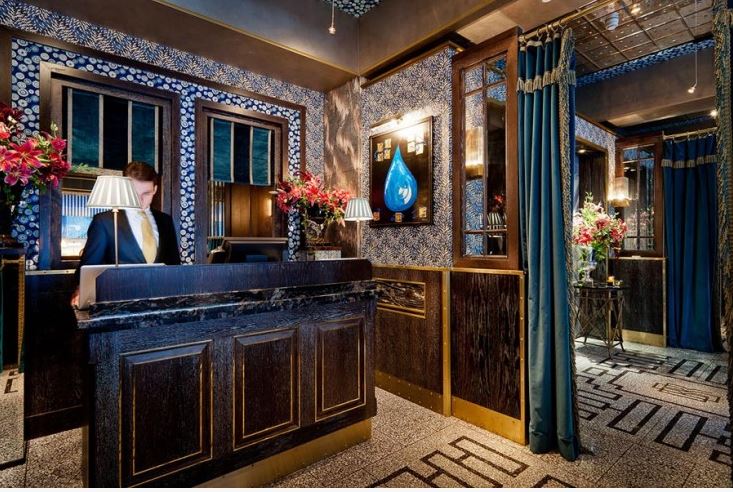 The OTT entrances to some of London's most beautiful dining rooms
Have a voyeuristic look and see the full article here. - Londonist, 2017 Photography: Bobbobricard
---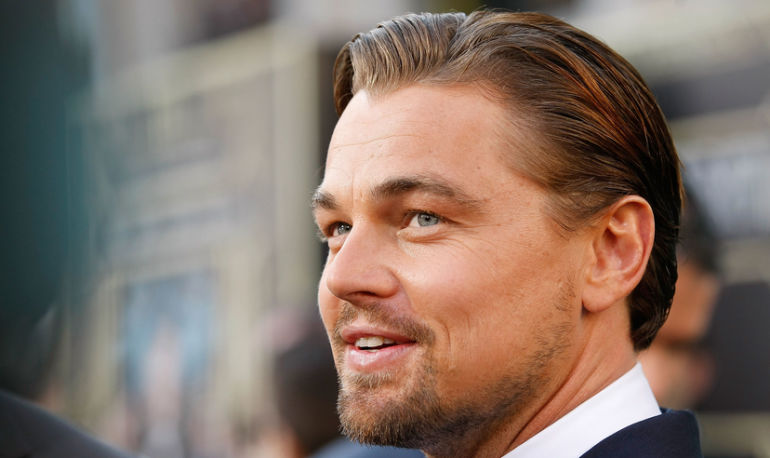 What's Leonardo DiCaprio having for dinner?
Find out what the Hollywood Star and eco-activist has on his shopping list/menu and read the full article here. - MindBodyGreen, 18 October 2017 Photo: Jemal Countess
---
Nitro Cow opens a permanent Gelato parlour in Auckland
The gelato place to get to this summer is Nitro Cow. Read the full article here. - Denizen, 18 October 2017
---
Harry Potter's 'golden snitch' has found a nesting place in the centre of butterbeer doughnuts.
Check it out here. - The Hook, 11 October 2017
---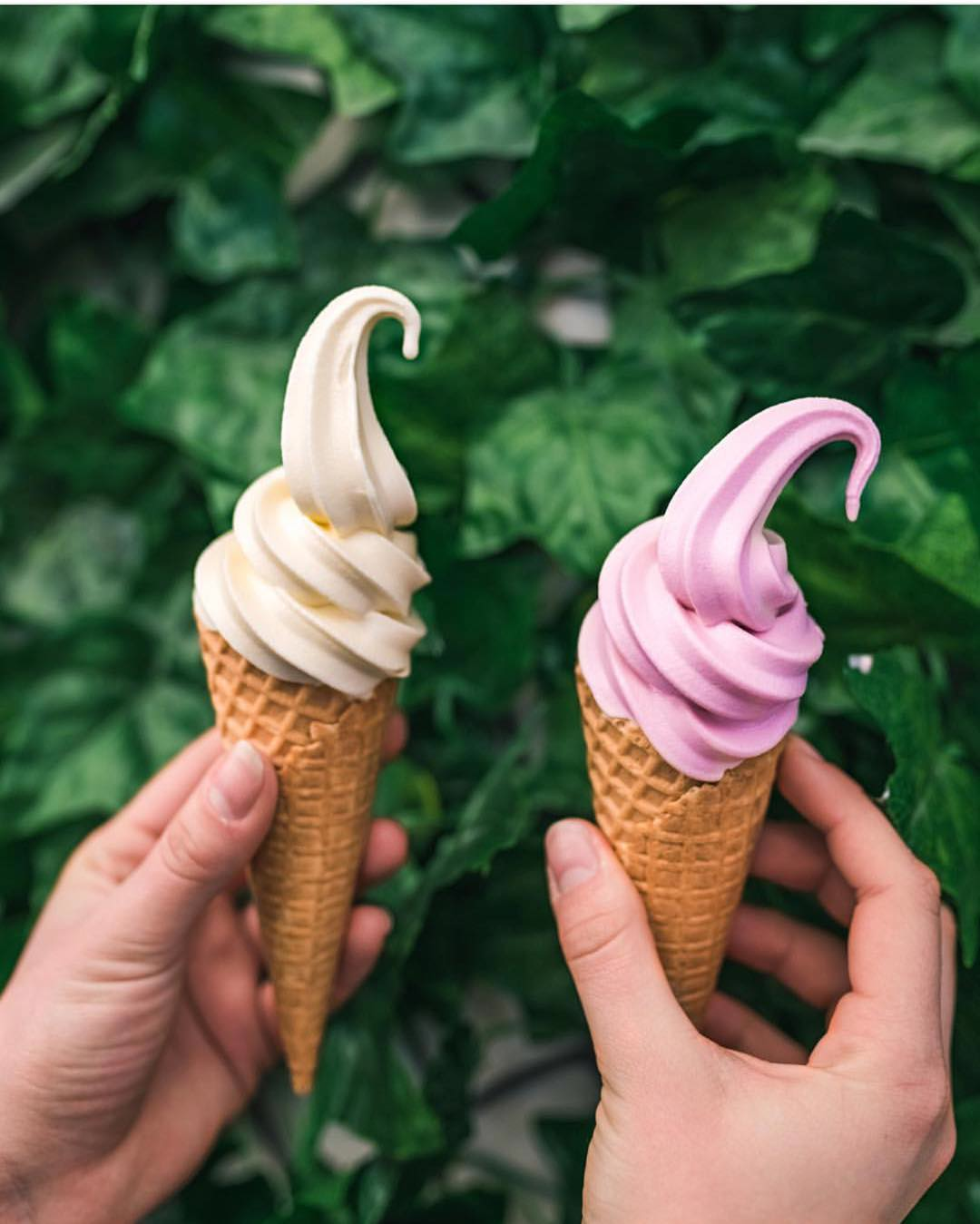 Hokkaido Cheese Soft Serve is coming to New Zealand
The sweet and salty Hokkadido baked cheese tart filling has now been transformed and turned into a unique soft serve ice cream, perfect for the warmer weather. Keep up to date with the launch details from Hokkaido Baked Cheese Tart here.
---
Rice never looked so good!
Check out "rice paddy art" in Inakadate made with 7 different coloured rice plants. Read the full article here - Great Big Story
---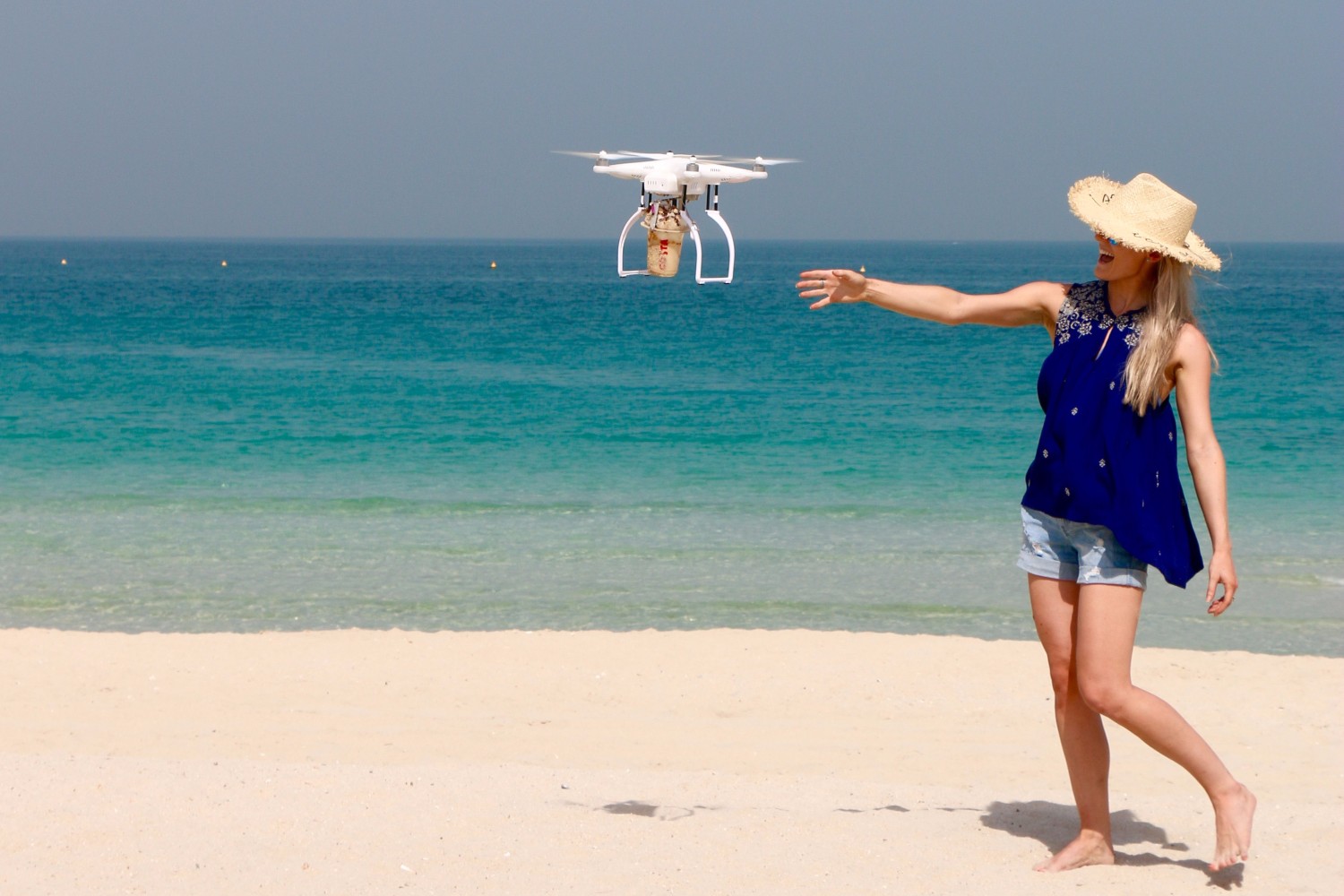 Coffee delivery gets some wings
Say hello to the 'Coffee-Copter'. The drone delivery technology is being trialled by sun lounging beachgoers in Dubai. Read the full article here. - Lonely Planet, Andrea Smith, 29 September 2017
Photo: Costa
---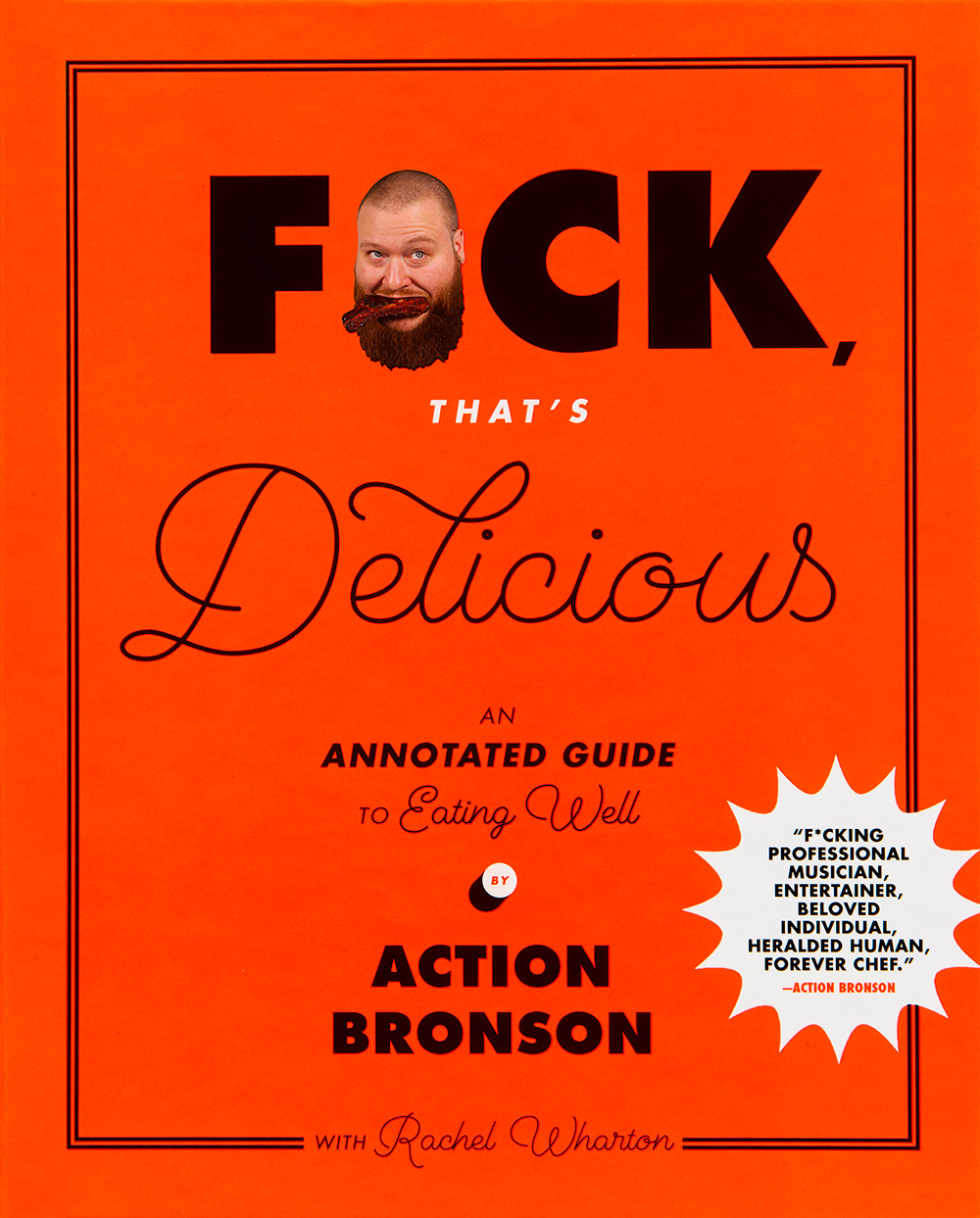 NYC Rapper 'Action Bronson' also happens to be a seriously great cook.
Having just released his book "F**k that's delicious", here are five of his tastiest recipes...
Read the full article here. - NME, Larry Bartleet, 29 September 2017
---
What you didn't know about "America's baking icon", Betty Crocker...
Full details here. - Great Big Story, 25 January 2017.
---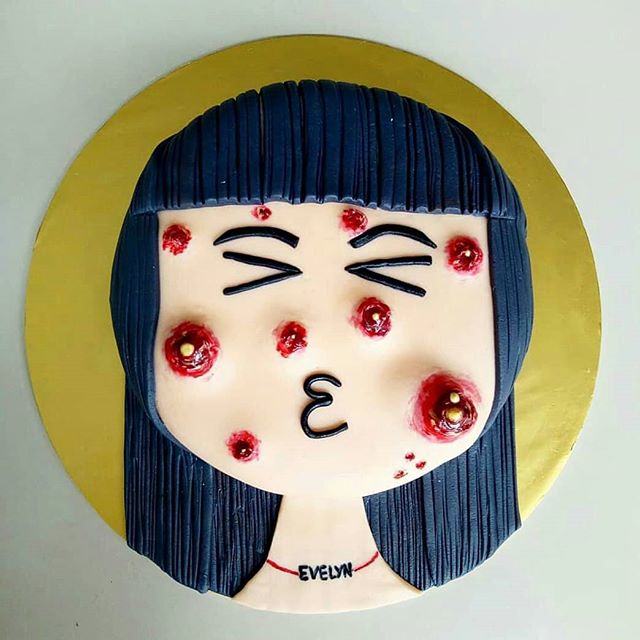 "Popping Pimple Cake"
What do you think of cake 'Evelyn' and would you be shocked to see this at your next party? Read the full article here. - NZ Herald. Photo / Instagram, The Cakescape
---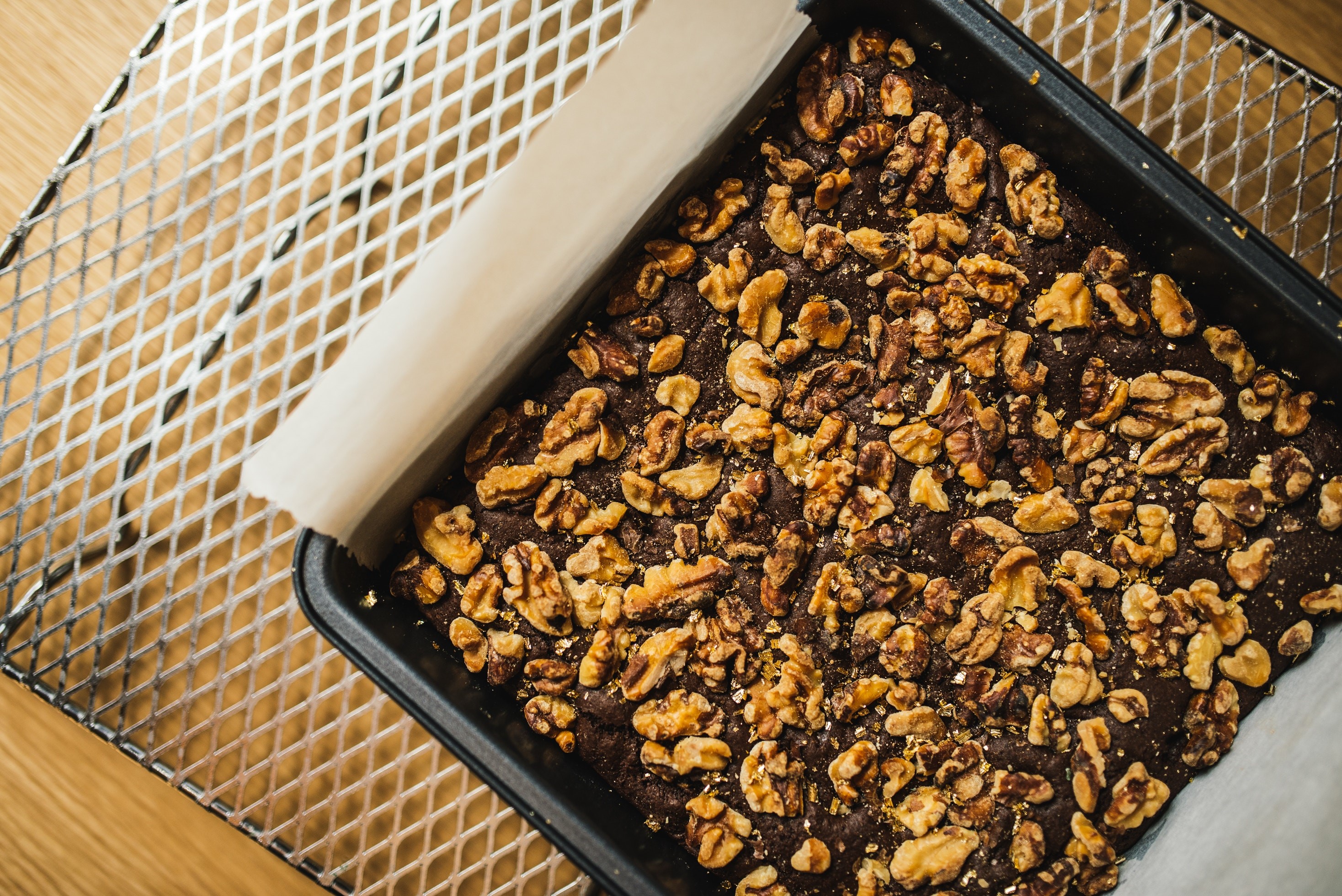 Hepburn Brownies
Add a bit of Hollywood Glamour to your baking...
Get the New York Times full recipe here and bake like a star. View the brownie baking video here.
---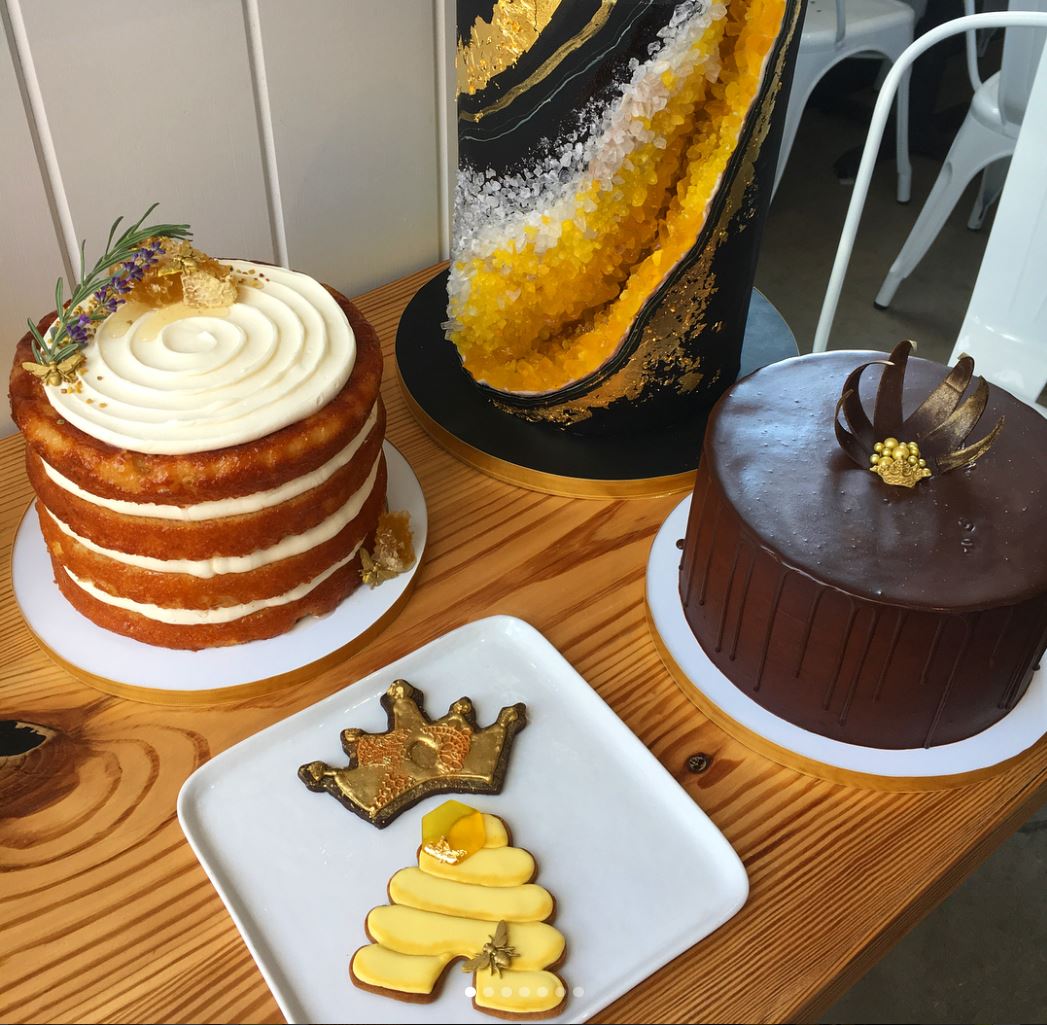 From 'Cake Life Bake Shop'.
The Queen Bee certainly likes a good cake...
Check out the post here. @cakelifebakeshop
---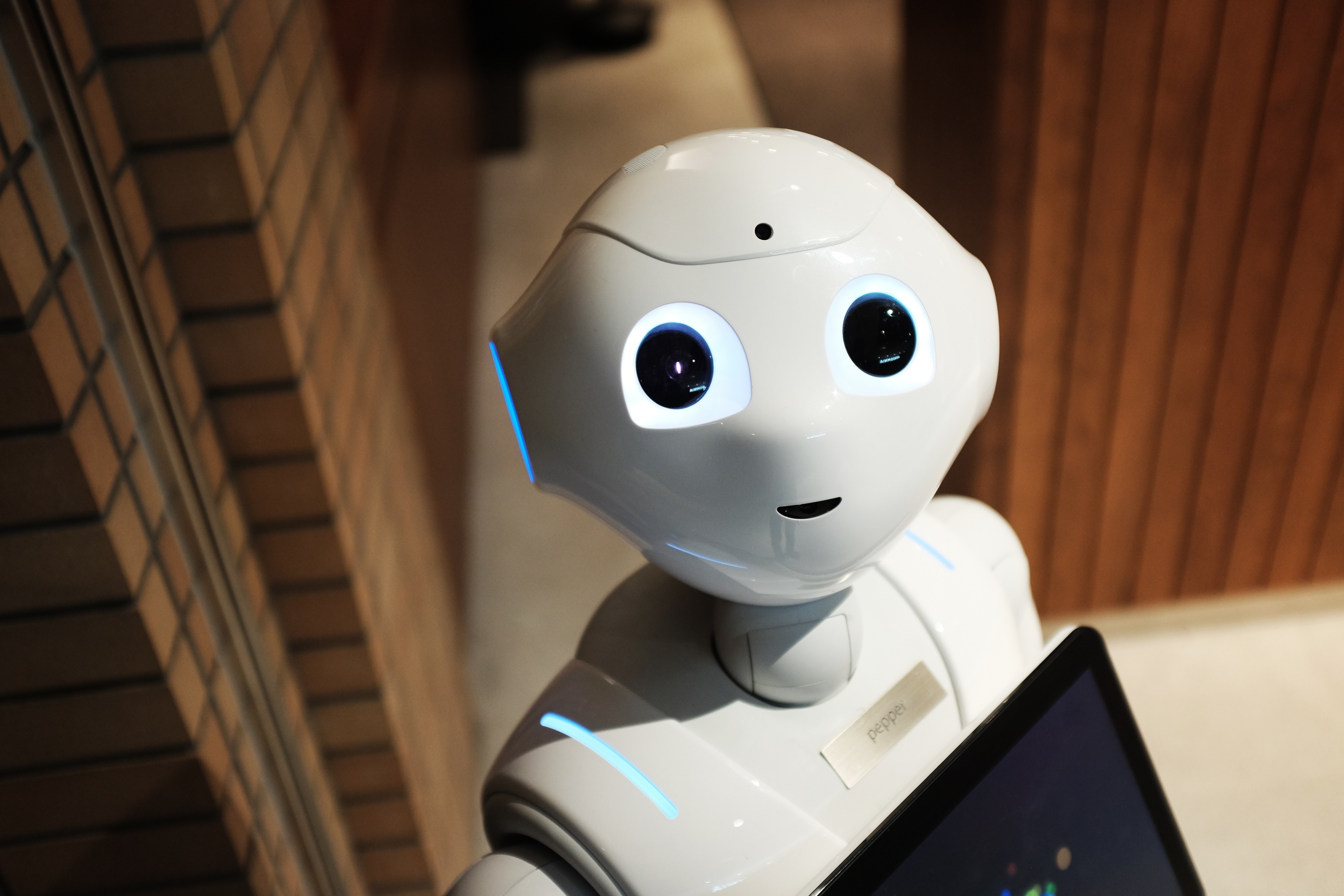 "Salad Bar Robots"
Instead of grabbing lunch from a cafe down the road, would you eat a salad from the vending machine-like 'Sally' the robot? Read the full article here. - The New York Times, Claire Martin, 6 October 2017.
---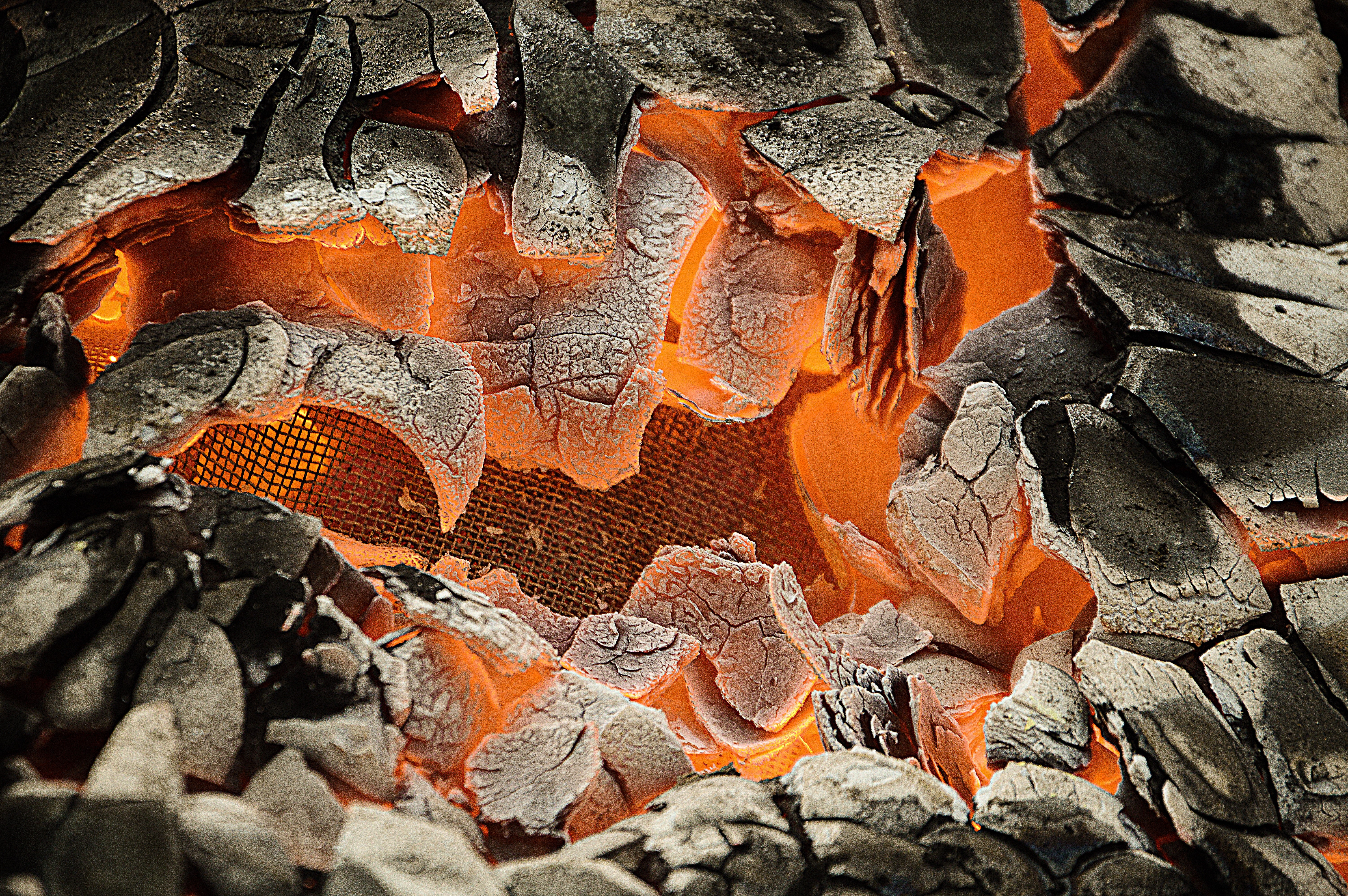 "Black Lemonade"
Into the dark side, with Activated Charcoal. This is the drink everyone is talking about to turn their tongue black this Halloween. Read the full article here. - BuzzFeed, Alicia Barney, 25 November 2015.
---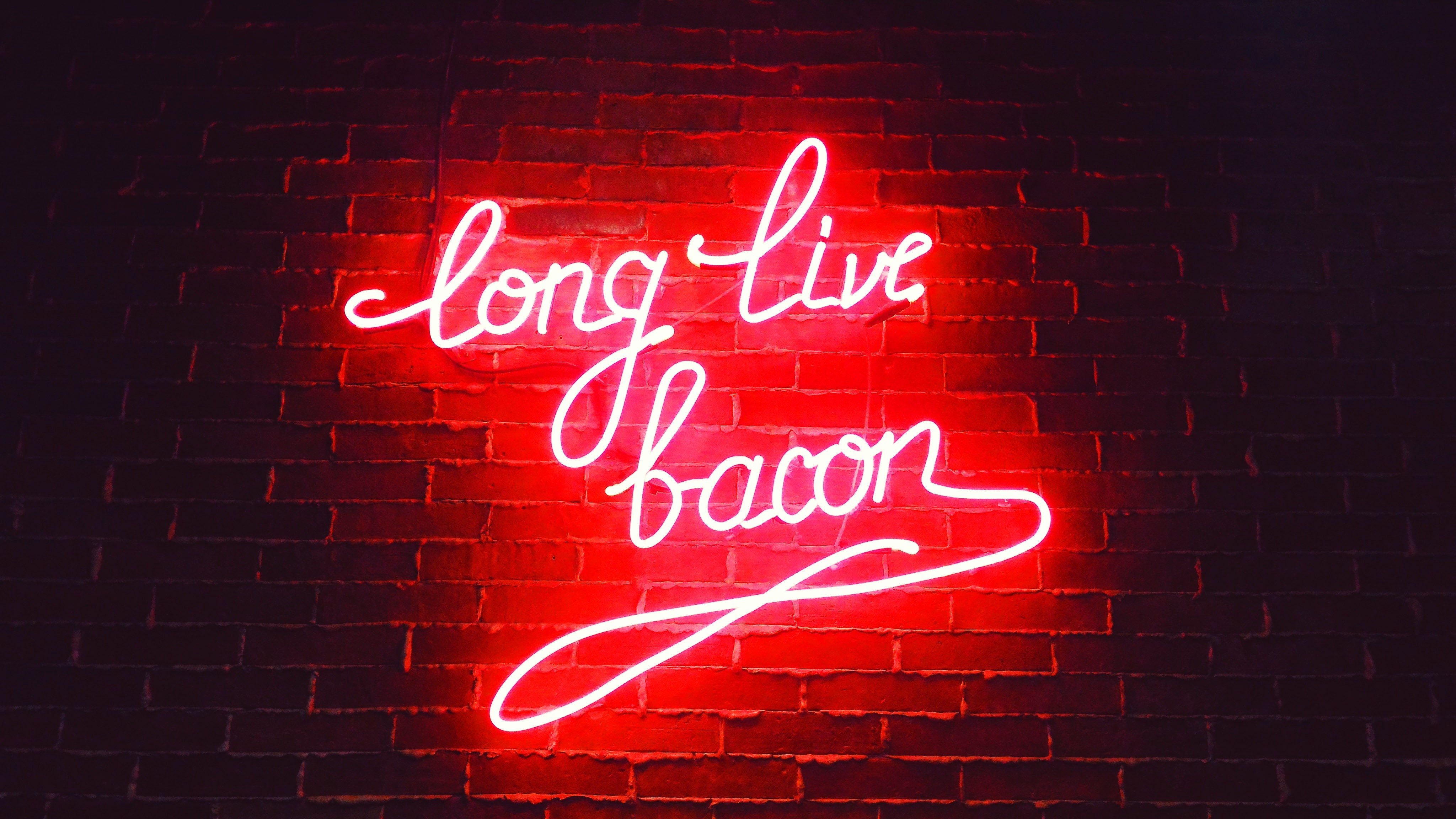 'Millionaire's Bacon'
Thicker slices of bacon slowly baked to candied perfection in a combination of spices is changing brunch menu's and the standard weekend breaky 'fry up'. Read the full article here. - The Independent, 1 October 2017
---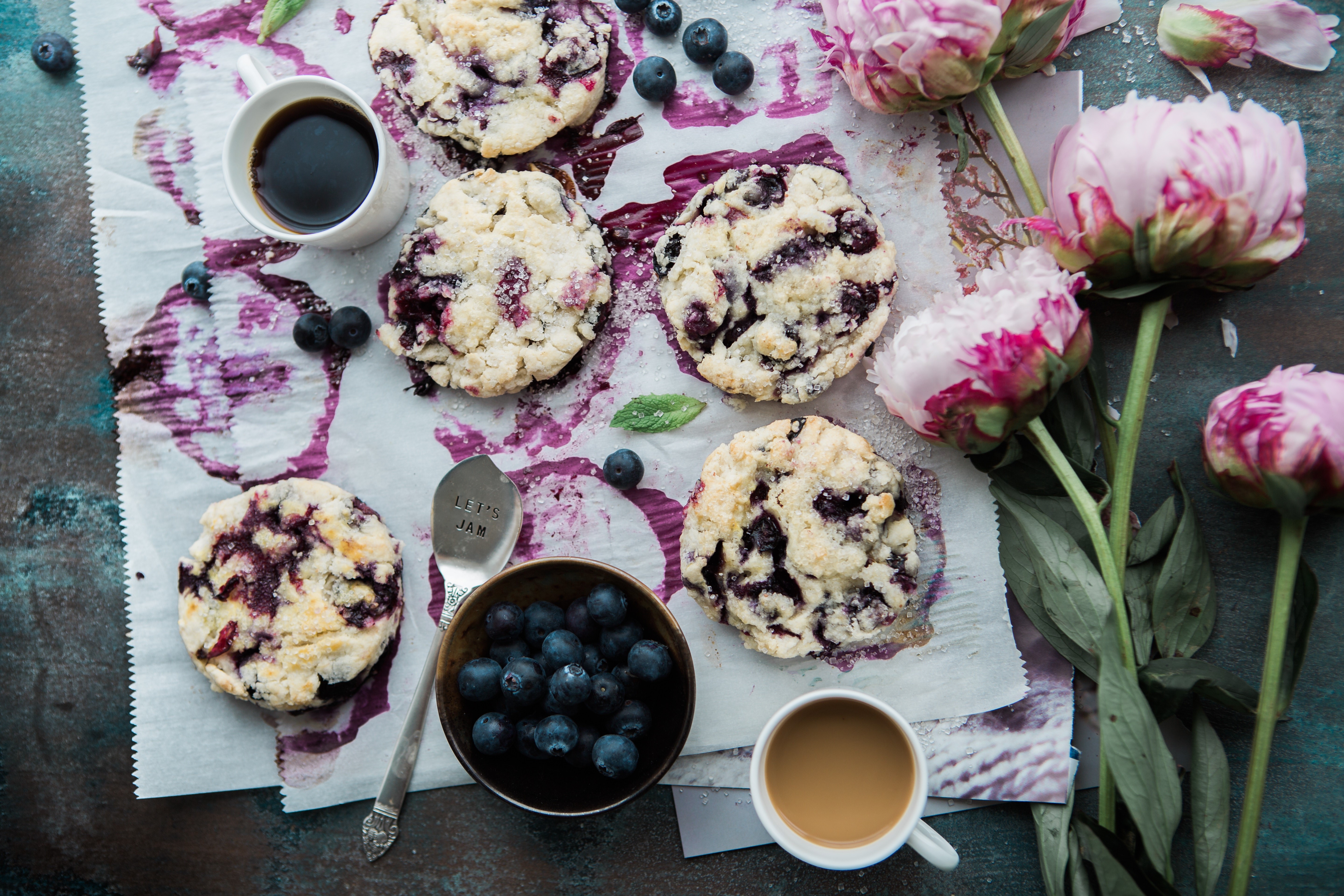 Food Blogger:
Lucy Corry combines her love for food and journalism at The Kitchen Maid. You may have read some of her pieces in publications such as Cuisine Magazine or your local paper.
---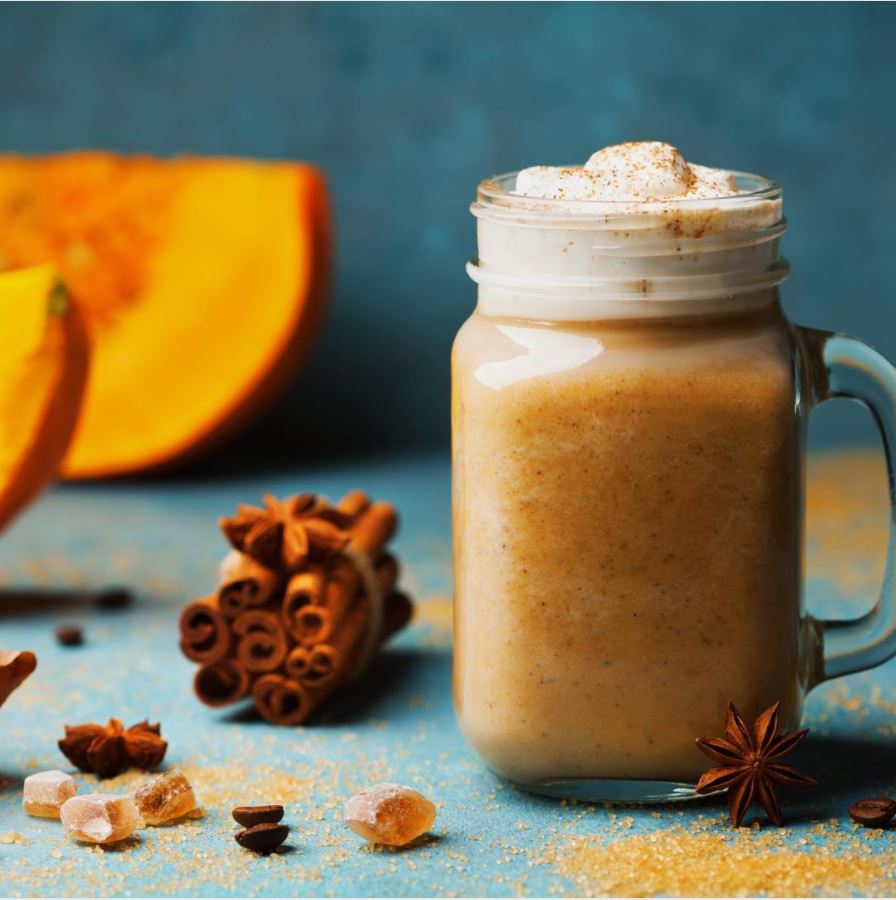 Pumpkin Spice Latte
In time for Halloween and Thanks Giving festivities the USA has launched a new take on the latte, say hello to the Pumpkin Spice Latte. Read the full article here. - Hellow Giggles, Olivia Harvey, 27 September 2017.
---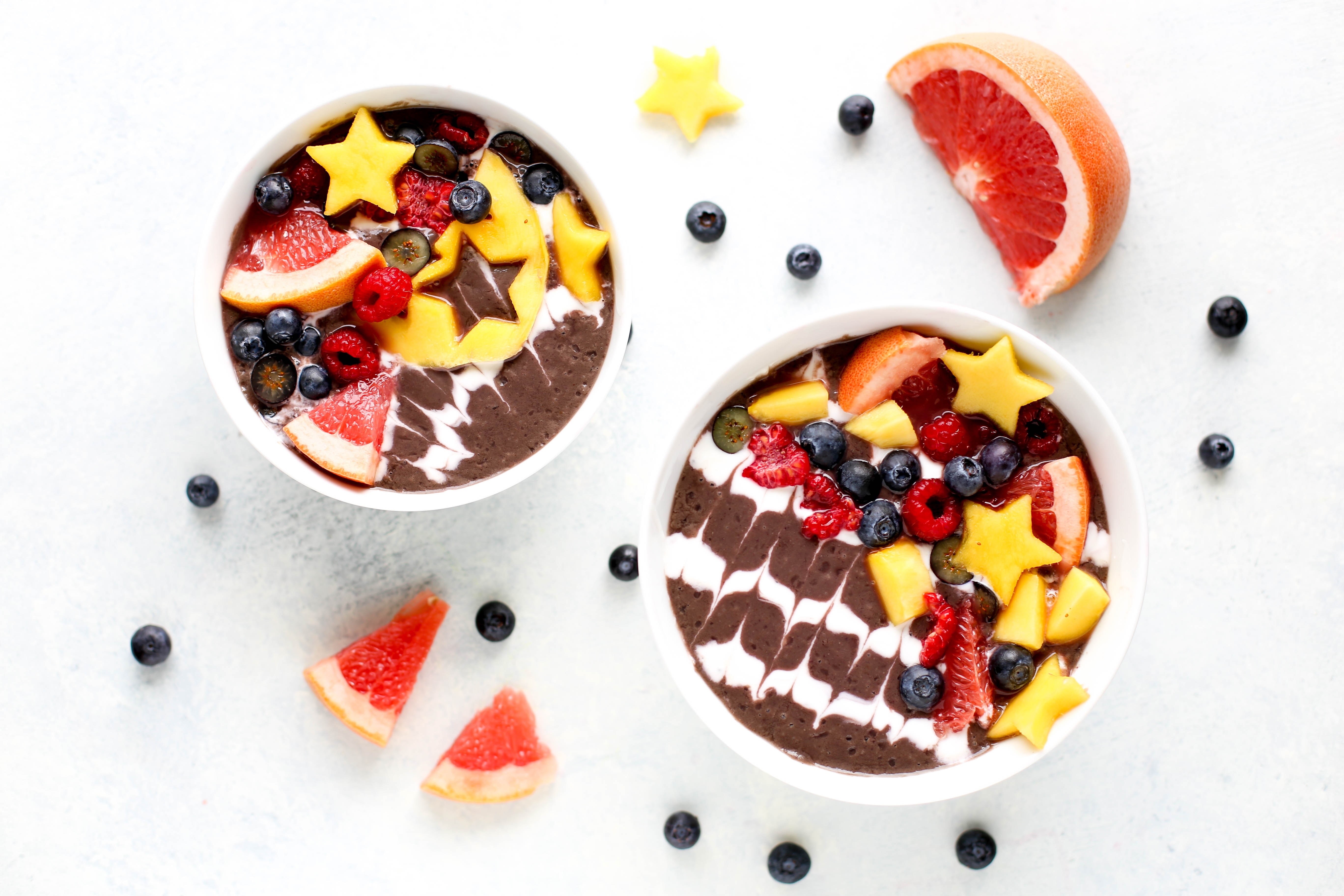 Food Blogger:
We are loving @monsflavours posts, the use of fresh colourful foods and eatable flowers are a true welcome to spring and warmer weather.
---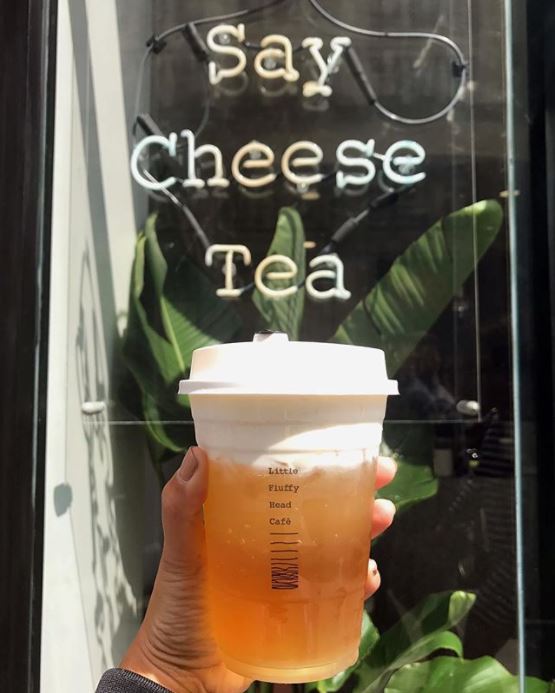 Yes, Cheese Tea is a thing
Could the latest hipster drink trend be a threat to the teatime tradition in the UK? "Cheese tea: an iced beverage topped with lashings of frothy, whipped cheese". Read the full article here. - Independent, Olivia Petter, 16 September 2017
---
S. Pellegrino Young Chef 2018 Pacific Winner Announced.
New Zealand helped shape John Rivera's "Kiwi-Filipino" food vision where he was the Pacific region finalist at the S.Pellegrino Young Chef Competition. Read the full article here. - Viva, Janetta Mackay, 18 September 2017
---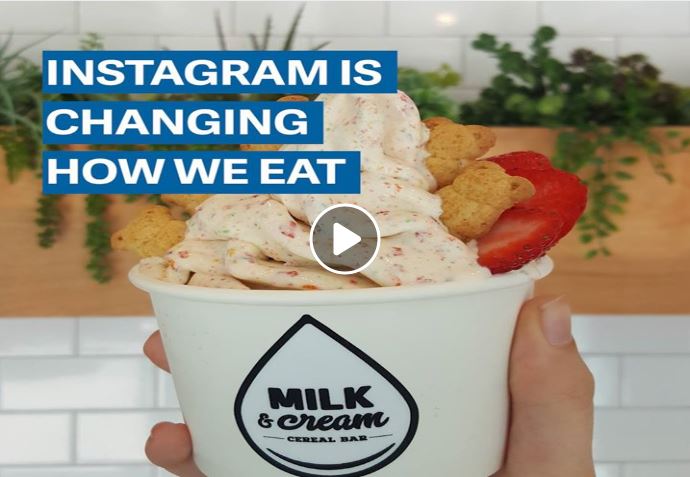 Is Instagram changing the food industry and how we eat?
See the video from Quartz, 3 September 2017?
---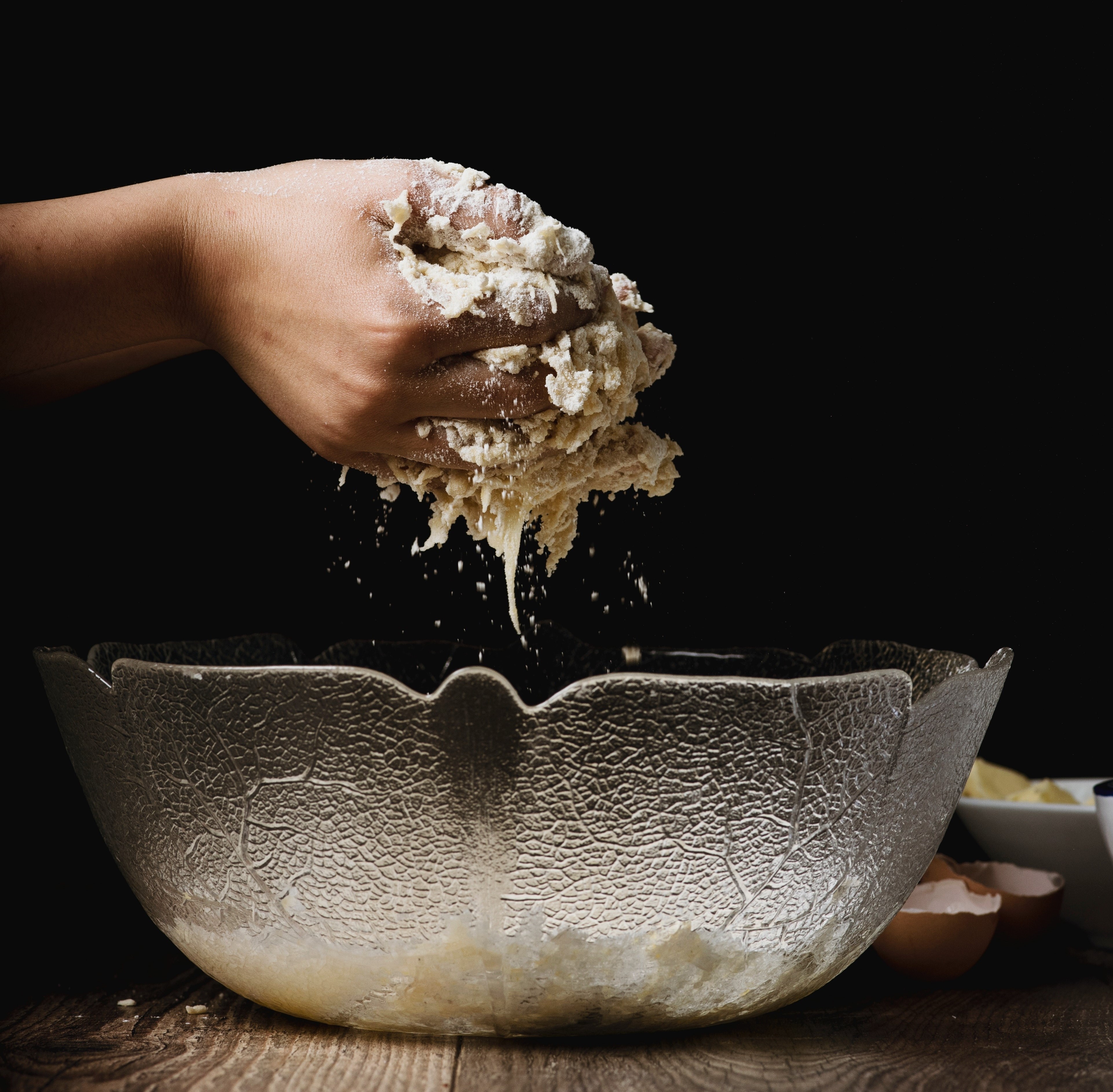 Food Blogger:
Who said men can't bake?@bakergatherer shows the world that 'manly foods' such as beer and bacon can be ingredients for brownies.
---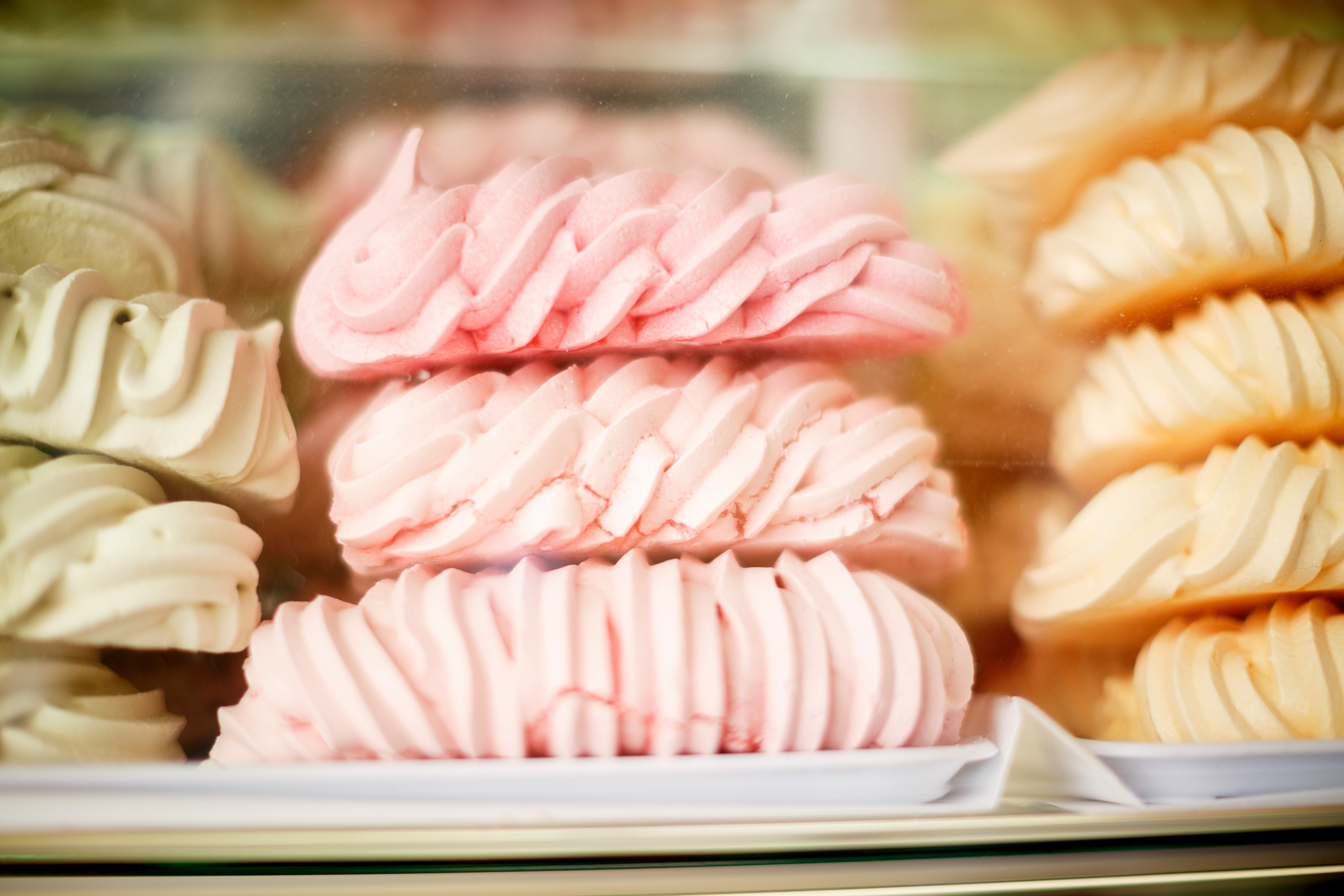 Millennial pink is the colour on your plate
Have you found yourself drawn to rose, berry breakfast Acai and smoothie bowls or beetroot dishes and pink sweet treats? Not 'Barbie' hot pink either, we're talking the Millennial pink food trend. Read the full article here. - Viva, Maura Judkis, 3 September 2017
---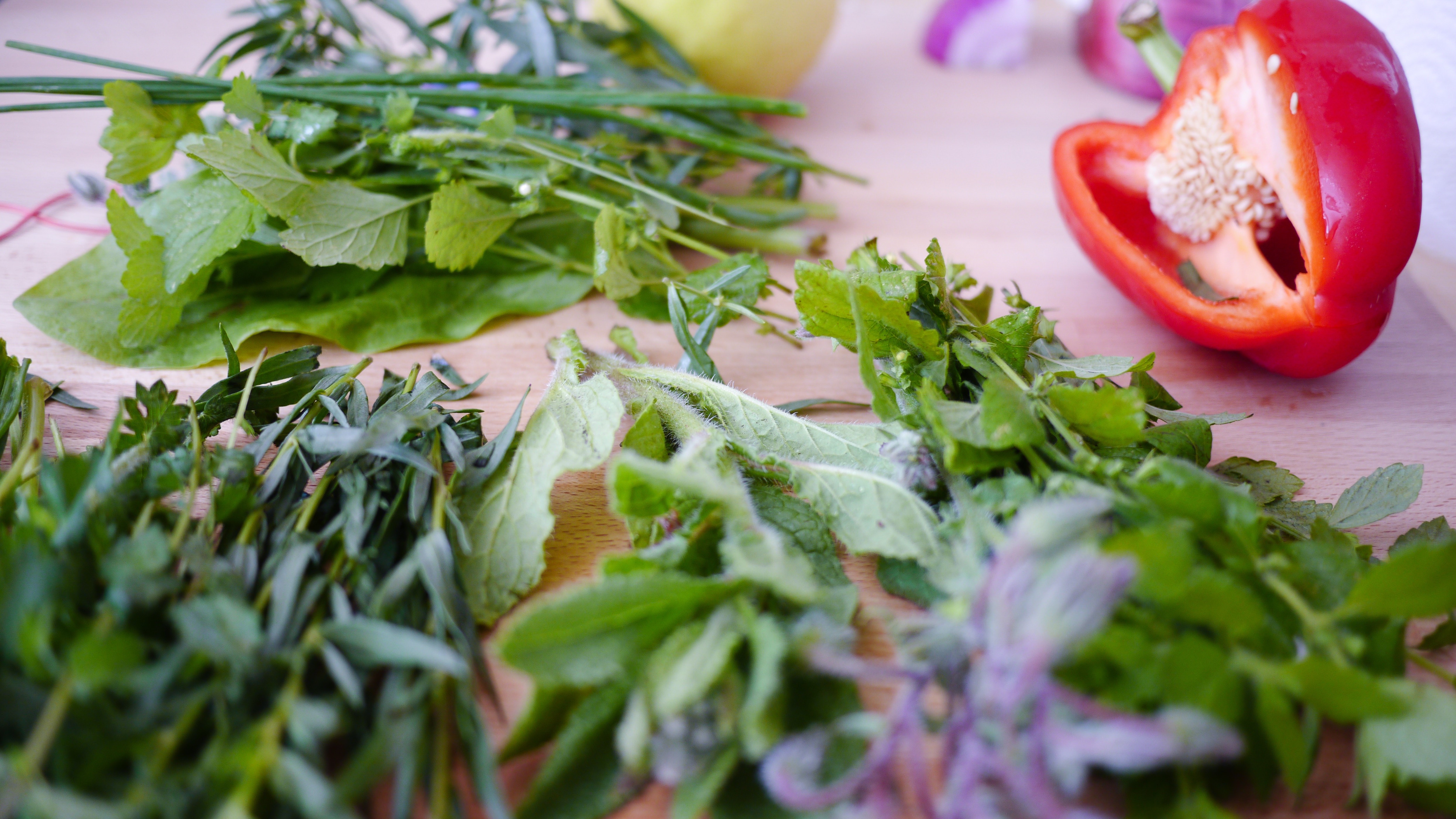 Food Blogger:
Helen Jackson from Food Lovers, shares food tips from overseas travel, recipes and industry news.
---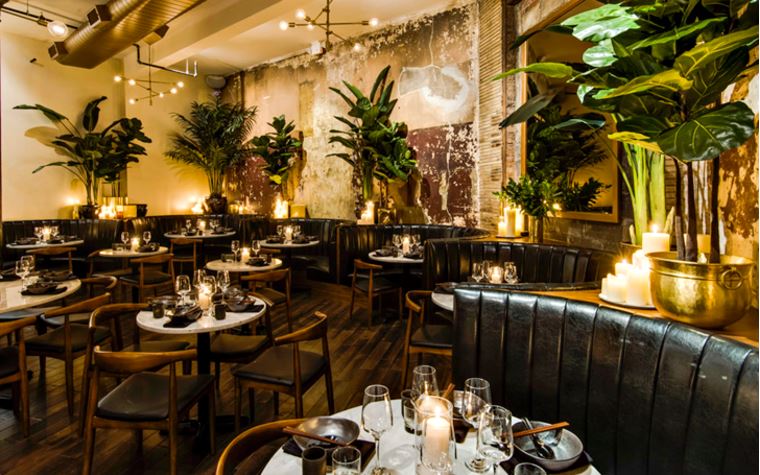 Opening a Chinese restaurant in the middle of Chinatown (New York) is a bold move
"Melburnian Eddy Buckingham and restaurant consultant Jeff Lam opened Chinese Tuxedo in (New York) December last year, they were on a mission to change the way New Yorkers thought about eating out at Chinese restaurants." Read the full article here. - Broadsheet, Imogen Dewey, 15 September 2017?
---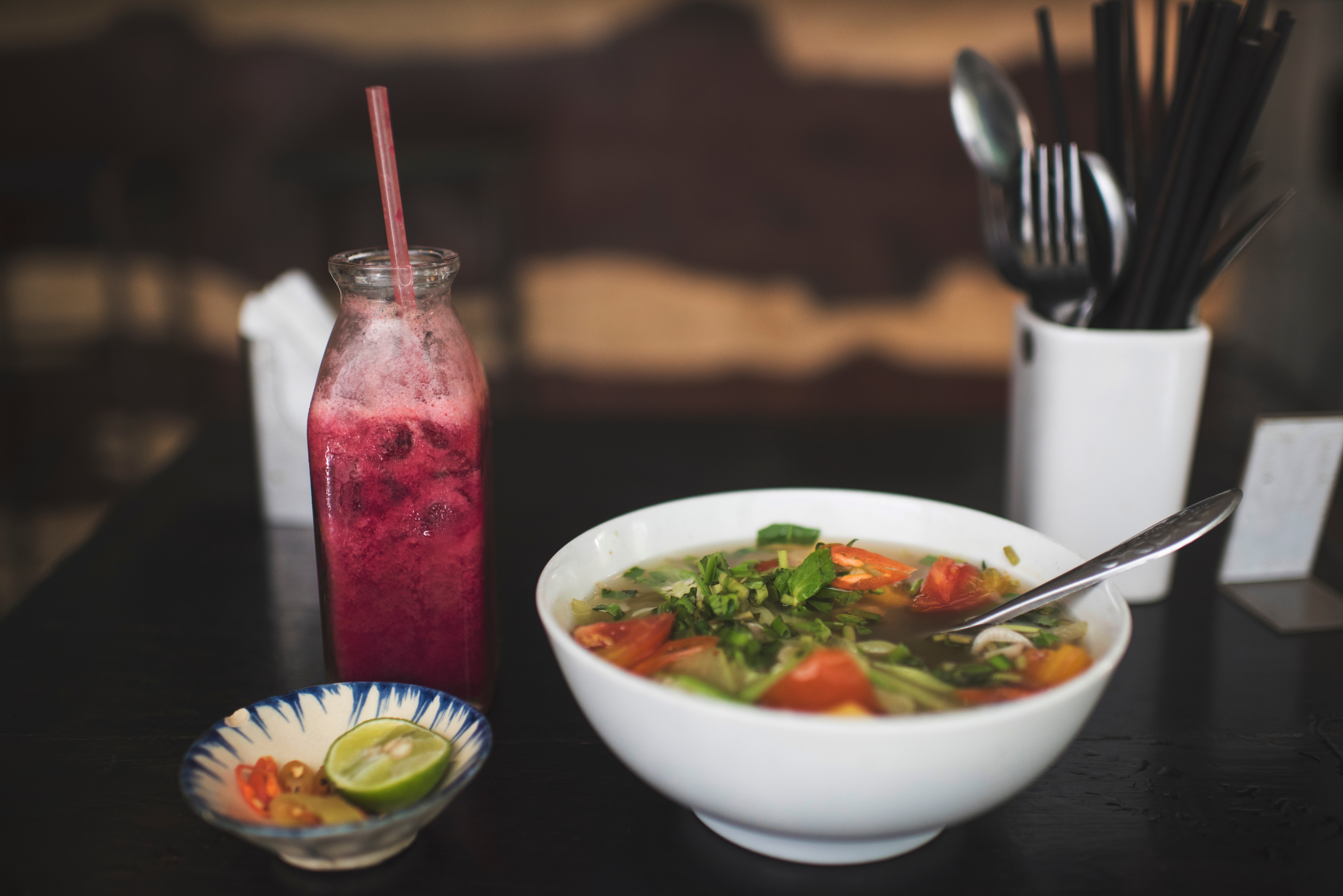 Food Blogger:
Haaaangry for payday? Cheap Eats hunts down where $20 (or less) will get you the best food in Auckland.