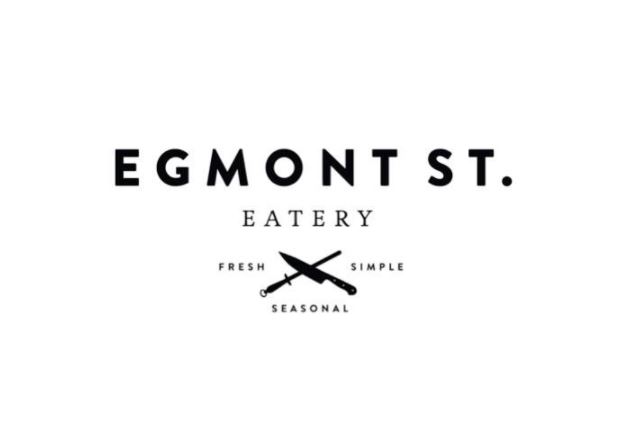 11 Egmont Street, Wellington Central, Wellington City




Sharing Platters

Closed Today

More times

mon

7:00am - 3:00pm

tue

7:00am - 11:00pm

wed

7:00am - 11:00pm

fri

7:00am - 11:00pm

sat

7:00am - 11:00pm,


7:00am - 3:00pm
Egmont Street Eatery
11 Egmont Street, Wellington Central, Wellington City
Info

Closed Today

More times

mon

7:00am - 3:00pm

tue

7:00am - 11:00pm

wed

7:00am - 11:00pm

fri

7:00am - 11:00pm

sat

7:00am - 11:00pm,


7:00am - 3:00pm

Sharing Platters

Egmont St. Eatery is a hidden gem tucked away in one of Wellington's vibrant laneways. What used to be an old industrial carpark has been transformed into a modern, multi-level, light-filled eatery.

Our food reflects the season, with a focus on quality products and bold flavours. Dinner features impressive large shared plates served banquet-style with salads, sides and small plates as accompaniments. Lunch service is more casual with an interesting selection of salads, sandwiches and individual meals. We also have a very popular breakfast and brunch offering, and a beautiful selection of baked goods and sweet treats in our cabinet to top it off.

The food is complimented by quality caffeine, a selection of bespoke cocktails, wines and craft beer, and always service with a smile.

We are open for breakfast and lunch 7 days, and for dinner 5 nights a week.
Make a booking with Egmont Street Eatery
Sorry, this restaurant does not currently offer online bookings via Restaurant Hub, if you would like to make a booking please call
04 801 6891
Sorry, this restaurant does not currently offer online bookings via Restaurant Hub, if you would like to make a booking please call
04 801 6891
Other interesting restaurants in the area