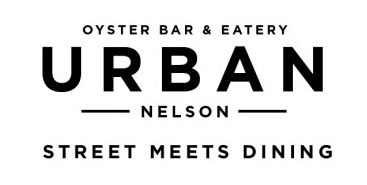 278 Hardy Street, Nelson Central-Trafalgar, Nelson City




Dietary - Vegetarian Friendly
Urban Oyster Bar & Eatery
278 Hardy Street, Nelson Central-Trafalgar, Nelson City
Info

Dietary - Vegetarian Friendly

Welcome to Urban Eatery Restaurant and Bar in Nelson!

Don't be afraid to put your elbows on the table and engage us and your fellow diners. Get to know us and what's inspiring us today. We'll be delivering the food we're currently passionate about on each plate we serve, sourced from local suppliers. We hope you come with a curious spirit!

MEET THE CHIEF

Matt Bouterey's been cooking since he was in shorts. Actually, that was only yesterday. A Michelin-trained chef, Matt has worked with some of the greats including Anthony Demetre, Gary Rhodes and Marco Pierre White.
Make a booking with Urban Oyster Bar & Eatery
Sorry, this restaurant does not currently offer online bookings via Restaurant Hub, if you would like to make a booking please call
03-546 7861
Sorry, this restaurant does not currently offer online bookings via Restaurant Hub, if you would like to make a booking please call
03-546 7861
Other interesting restaurants in the area