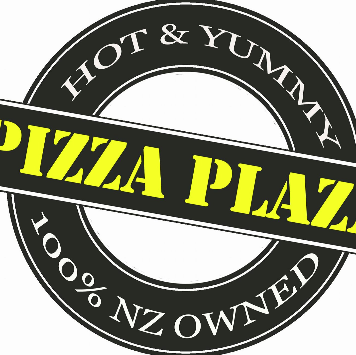 25 High Street, Dannevirke, Tararua District




Pizza

Delivery

Pickup

11:00 AM - 09:00 PM

More times

mon

11:00am - 9:00pm

tue

11:00am - 9:00pm

wed

11:00am - 9:00pm

thu

11:00am - 9:00pm

fri

11:00am - 9:00pm

sat

11:00am - 9:00pm

sun

11:00am - 9:00pm
Pizza Plaza - Dannevirke
25 High Street, Dannevirke, Tararua District
Info

11:00 AM - 09:00 PM

More times

mon

11:00am - 9:00pm

tue

11:00am - 9:00pm

wed

11:00am - 9:00pm

thu

11:00am - 9:00pm

fri

11:00am - 9:00pm

sat

11:00am - 9:00pm

sun

11:00am - 9:00pm

Pizza

Delivery

Pickup

Pizza Plaza is a new chain in New Zealand with first store opened in Dannevirke. We are 100% NZ owned and dedicated to give you best Pizza range with a great customer service experience to make you feel loved.

You will love our great range of Pizzas as we have started with our most popular NZ Pizzas and very soon going to introduce our own Pizza Plaza range to match your demands along with some special sauces which will be great to die for.

Try our Hottie Hottie sauce if you like it hot & spicy or Yum Yum Tangi if you love sweet and sour.
We are always there in store to listen your suggestions and demands so just pop in and tell us what you love and we will definitely do that for you.
Make a booking with Pizza Plaza - Dannevirke
Sorry, this restaurant does not currently offer online bookings via Restaurant Hub, if you would like to make a booking please call
06 374 9400
Sorry, this restaurant does not currently offer online bookings via Restaurant Hub, if you would like to make a booking please call
06 374 9400
Other interesting restaurants in the area