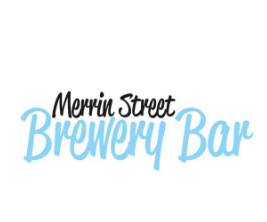 210 Withells Road, Avonhead, Christchurch City




Pizza

NZ and Pasifika

Sharing Platters

Dietary - Vegetarian Friendly

European

Dietary - Gluten Free Friendly

Wheelchair Accessible

Family Friendly - Kids Menu

Family Friendly - High Chair

Beef & Lamb Excellence Award

Pickup

09:30 AM - 11:00 PM

More times

mon

9:30am - 11:00pm

tue

9:30am - 11:00pm

wed

9:30am - 11:00pm

thu

9:30am - 11:00pm

fri

9:30am - 11:00pm

sat

9:30am - 11:00pm

sun

9:30am - 11:00pm
Merrin Street Brewery Bar
210 Withells Road, Avonhead, Christchurch City
Info

09:30 AM - 11:00 PM

More times

mon

9:30am - 11:00pm

tue

9:30am - 11:00pm

wed

9:30am - 11:00pm

thu

9:30am - 11:00pm

fri

9:30am - 11:00pm

sat

9:30am - 11:00pm

sun

9:30am - 11:00pm

Pizza

NZ and Pasifika

Sharing Platters

Dietary - Vegetarian Friendly

European

Dietary - Gluten Free Friendly

Wheelchair Accessible

Family Friendly - Kids Menu

Family Friendly - High Chair

Beef & Lamb Excellence Award

Pickup

BEEF AND LAMB EXCELLENCE AWARDS Whenever you see the Excellence Awards logo or prestigious gold plate hanging on a restaurant wall, you can expect tasty, skillfully composed and superbly presented beef and lamb dishes.

Merrin Street Brewery Bar is one of the new breed of bars selling the legendary range of Monteiths Craft beers with exceptional serivce and a modern twist to the west coast style.

Featuring the exceptional range of Monteiths Draft Beers, it recreates the legendary hospitality of the West Coast from the days gone by. Friendly, fun and great food all in one; "Your local on the corner!".

This is both one of those rare places were both customers and staff really want to be!
Make a booking with Merrin Street Brewery Bar
Sorry, this restaurant does not currently offer online bookings via Restaurant Hub, if you would like to make a booking please call
03-358 818
Sorry, this restaurant does not currently offer online bookings via Restaurant Hub, if you would like to make a booking please call
03-358 818
Other interesting restaurants in the area