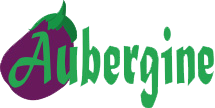 129 Hurstmere Road, Takapuna, North Shore




Mediterranean

Dietary - Dairy Free Friendly

Dietary - Vegetarian Friendly

Fish and Chips

Dietary - Gluten Free Friendly

Family Friendly - Kids Menu

05:30 PM - 10:00 PM

More times

mon

5:30pm - 10:00pm

tue

5:30pm - 10:00pm

wed

5:30pm - 10:00pm

thu

5:30pm - 10:00pm

fri

5:30pm - 10:00pm

sat

5:30pm - 10:00pm

sun

5:30pm - 10:00pm
Aubergine
129 Hurstmere Road, Takapuna, North Shore
Info

05:30 PM - 10:00 PM

More times

mon

5:30pm - 10:00pm

tue

5:30pm - 10:00pm

wed

5:30pm - 10:00pm

thu

5:30pm - 10:00pm

fri

5:30pm - 10:00pm

sat

5:30pm - 10:00pm

sun

5:30pm - 10:00pm

Mediterranean

Dietary - Dairy Free Friendly

Dietary - Vegetarian Friendly

Fish and Chips

Dietary - Gluten Free Friendly

Family Friendly - Kids Menu

Aubergine Restaurant in Takapuna aims to deliver premium European and Mediterranean style dining right around the corner from Takapuna Beach on Auckland's North Shore.

Aubergine Restaurant in Takapuna Beach is well suited for family and business dining requirements, from an intimate dinner for two to large company get-togethers and everything in between. Aubergine Restaurant is the perfect place to have lunch and dinner and enjoy international cuisine with an exquisite mix of flavours. Aubergine offers a special kids menu to keep your little ones happy and entertained. After your meal experience, you can also delight with some drinks, coffee and delicious desserts to share with your company.

The restaurant comfortably seats 140 and on a sunny day or warm summers evening the outside dining area provides a very pleasant environment to enjoy your dining experience.

Menu Reviews

TripAdvisor Reviews:

Aubergine

Special Offers

Special Dinner
For $30, you can have two course meal for our dinner special

Conditions apply, find out in restaurant.
Book a table at Aubergine
Other interesting restaurants in the area