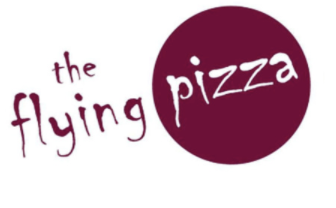 2/5 Maraetai School Road, Maraetai, Manukau City




Pizza

Burgers

Delivery

Pickup

03:00 PM - 08:00 PM

More times

mon

3:00pm - 8:00pm

tue

3:00pm - 8:00pm

wed

3:00pm - 8:00pm

thu

3:00pm - 8:00pm

fri

3:00pm - 8:30pm

sat

3:00pm - 8:30pm

sun

3:00pm - 8:00pm
The Flying Pizza
2/5 Maraetai School Road, Maraetai, Manukau City
Info

03:00 PM - 08:00 PM

More times

mon

3:00pm - 8:00pm

tue

3:00pm - 8:00pm

wed

3:00pm - 8:00pm

thu

3:00pm - 8:00pm

fri

3:00pm - 8:30pm

sat

3:00pm - 8:30pm

sun

3:00pm - 8:00pm

Pizza

Burgers

Delivery

Pickup

The Flying Pizza is a chain of convenient takeaway pizza restaurants. Maraetai has been serving since 2008 and Kohimarama since 2016. We invite you to visit your favourite stores at one of our fabulous locations, or order online to experience our delicious pizza and pasta range with the freshest ingredients and authentic flavours.

Always Fresh Food

We aim to keep a high standard, whether it be customer service or the quality of our freshly made food. We want to keep our valued customers happy and satisfied! Many of our pizzas are garnished with various fresh herbs and fresh parmesan. Our bases and crusts are authentic, made daily the way it should be. Not thick, not thin, just perfect

Delicious Menu

We love food! More than that, we love and make great freshly prepared pizza, burgers and pasta with the finest and freshest traditional ingredients, which is also good value for money. We also cater for a range of dietary requirements, including gluten free and vegetarian options.
Make a booking with The Flying Pizza
Sorry, this restaurant does not currently offer online bookings via Restaurant Hub, if you would like to make a booking please call
09 536 4400
Sorry, this restaurant does not currently offer online bookings via Restaurant Hub, if you would like to make a booking please call
09 536 4400
Other interesting restaurants in the area