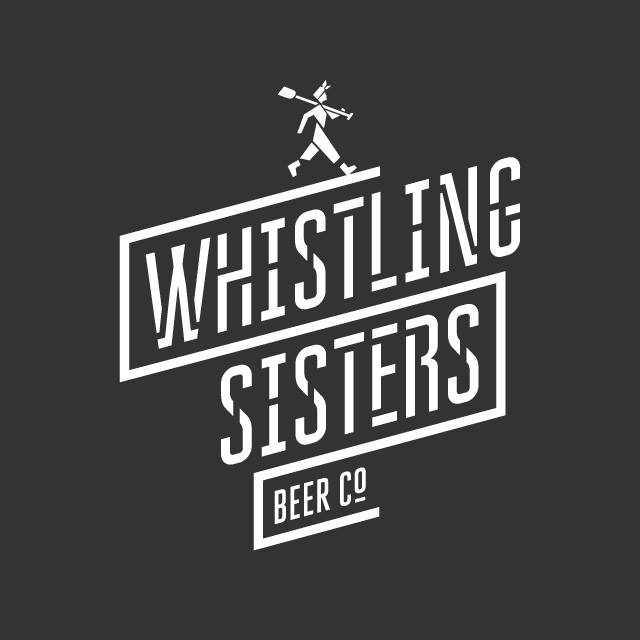 Corner Ghuznee & Taranaki St




Te Aro, Wellington




International

Sharing Platters

Dietary - Dairy Free Friendly

Dietary - Vegetarian Friendly

Dietary - Gluten Free Friendly

Live Music

Offers Early Bird Deals

11:30am - 12:00am

More times

mon

3:00pm - 12:00am

tue

3:00pm - 12:00am

wed

11:30am - 12:00am

thu

11:30am - 12:00am

fri

11:30am - 1:00am

sat

9:00am - 1:00am

sun

9:00am - 12:00am
Whistling Sisters
Corner Ghuznee & Taranaki St




Te Aro, Wellington
Info

11:30am - 12:00am

More times

mon

3:00pm - 12:00am

tue

3:00pm - 12:00am

wed

11:30am - 12:00am

thu

11:30am - 12:00am

fri

11:30am - 1:00am

sat

9:00am - 1:00am

sun

9:00am - 12:00am

International

Sharing Platters

Dietary - Dairy Free Friendly

Dietary - Vegetarian Friendly

Dietary - Gluten Free Friendly

Live Music

Offers Early Bird Deals

We are the Whistling Sisters Beer Co. We're a craft beer brewery and restaurant in Ghuznee St, Wellington.

The Beer...
Whistling Sisters beers are easy to drink but never boring. We're brewing a range of very drinkable core beers, exciting seasonal varietals and some more experimental limited release beers which might only be around for a short time!

The Fermentery is our buzzing brewery and restaurant complex, the first (or last) stop on Wellington's Ghuznee street craft beer mile. It is a hive of invention and tinkering, where we brew all our Whistling Sisters beers, serve them alongside other outstanding Wellington brews, matched with tasty and surprising dishes. Our mission is to let no visitor leave without a skip in their stride and a new experience under their belt.

THE SISTER SESSIONS EVERY SUNDAY FROM 4-6PM. No tickets needed. Admission is FREE! Our exciting line-up features soulful Wellington musicians - each has their own style and taste, but all exude strength and extraordinary talent.

Menu Reviews

Professional Reviews:

Whistling Sisters

Average Professional Review Score

2 reviews

Review: The Fermentery, Wellington

18 April 2018

The service… Amazing. The place was packed, and the host managed to find me a spot, nicely tucked away. The friendly staff, who go above and beyond, know the dishes inside out and are super passionate about the food.

The vibe… Industrial chic. Rough concrete and steely accents meet modern lighting, with plush curtains and carpets. Sit downstairs if you want to enjoy the upbeat music, upstairs if you'd rather it a bit quieter.

If you go… You can't step in here without trying the beer. I would drink my own body weight in that chocolate oatmeal stout ($5) if I could...

continue reading

Restaurant review: Whistling Sisters shines bright

5 April 2018

Whistling Sisters, its logo informs us, is not a brewery but a "fermentery".

That sounds whimsical, yet in a small way it's true, since the fermentation theme runs through both the beer and the opening menu of chef John Allred, working in his kitchen beside the gleaming, sculptural microbrewery.

Spent beer grains are sprinkled whole into the house sourdough, providing soft, chewy nuggets. Ox tongue is pickled, there's house-made sauerkraut alongside the juicy Kielbasa sausage, and even the fries are fermented. In truth, the downside of wet fermentation would seem to be a slight loss of crispness. But I'd easily trade this for the flavour: it was like having chips with the malt vinegar built in...

continue reading

Trip Advisor Reviews:

Whistling Sisters

Awards

Beef and Lamb Excellence Award received @

13 September 2018

The restaurants who currently hold the 2018 Excellence Award have not been compared with each other in the assessment process. Rather, they have been judged on their individual merits and style of cuisine. So, whenever you see the prestigious gold plate hanging on a restaurant wall, you can expect tasty, skillfully composed and superbly presented beef and lamb dishes. So take the guess work out of deciding where to dine and check out our restaurant directory to visit a restaurant near you serving exceptionally well executed and delicious beef and lamb dishes.
People who booked this restaurant also booked