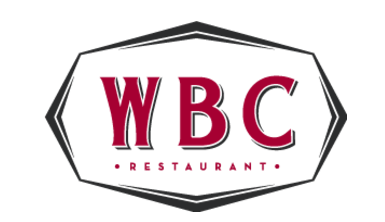 107 Victoria Street




Te Aro, Wellington




International

NZ and Pasifika

Oyster Bar

Seafood

Offers Early Bird Deals

11:30am - 10:00pm

More times

mon

11:30am - 10:00pm

tue

11:30am - 10:00pm

wed

11:30am - 10:00pm

thu

11:30am - 10:00pm

fri

11:30am - 10:00pm

sat

4:30pm - 10:00pm

sun

4:30pm - 10:00pm
WBC Restaurant
107 Victoria Street
Te Aro, Wellington
Info

11:30am - 10:00pm

More times

mon

11:30am - 10:00pm

tue

11:30am - 10:00pm

wed

11:30am - 10:00pm

thu

11:30am - 10:00pm

fri

11:30am - 10:00pm

sat

4:30pm - 10:00pm

sun

4:30pm - 10:00pm

International

NZ and Pasifika

Oyster Bar

Seafood

Offers Early Bird Deals

WBC - EARLY BIRD 'Off-Peak' DINING TABLES CANNOT BE PURCHASED ON THIS PAGE

To Secure and book your Early Bird Table - RETURN to HOME PAGE
& Click the EARLY BIRD' Tab to find your chosen restaurant.

Pay $10 to receive 50% off of the food bill for bookings of 2-4 people.
Then each diner at your table will receive 50% off the menu, during off-peak dining hours.

T&C's
This 50% off the menu promotion is only available when purchased together with any drink from our drinks list.
Table time is your to enjoy for up to two hours / No multiple table bookings possible

----------------------------------------------------------------------------------------------------

PLEASE SELECT & MAKE REGULAR INSTANTLY CONFIRMED TABLE BOOKINGS BELOW


Diners are seated in the sun-drenched dining room, decorated with a stunning plywood bar. The room's enormous antique windows afford diners a vista down onto Wellington's boutique retail district. The space is a classic bistro/oyster bar with an open kitchen so diners can enjoy the energy and bustle of the kitchen, while they receive attentive and friendly service in one of Wellington's favourite and awarded local dining spaces.

WBC food is fragrant, flavoursome and fresh. The menu focuses on seasonal and local ingredients, especially seafood, and delves into classical world cuisines. The fresh seafood bar features Wellington's largest range of local oysters and shell-fish, there are small plates to snack on, traditional a la carte dishes, and 'boots n all' plates to share with your dining companions. The menu is small and succinct, but augmented by huge blackboards that change daily. The accompanying drinks list features classic cocktails, local and international beers and wines by the glass.

Menu Reviews

Professional Reviews:

WBC Restaurant

Average Professional Review Score

2 reviews

Restaurant Review: WBC

14 October 2018

The industrial bones of this former boot factory show through in the high stud and floor-to-ceiling windows of the vibrant, hip room, now enhanced by banquette seating, large blackboards and an open kitchen. Wine offerings are in the hands of sommelier Matt Bocock, a thoughtful, thoroughly professional operator with excellent wine knowledge and an easy, engaging manner. With 40-plus cellared wines and more than 30 available by the glass, there's good stylistic breadth and the option of several magnums always on offer is a tempting prospect for large groups. A short and sharp menu leans to Asian flavours with the likes of tom yum squid, Thai BBQ chicken, Goan raw fish curry and a beautifully executed lemon balm syrup cake with sour cream.

continue reading

Restaurant review: WBC is same same but different

26 October 2017

On the face of it, the longstanding restaurant partnership between FOH impresario Clay Toomer and noted chef Tom Hutchison seemed perfectly complementary: together, they attracted Welly's free-spending chattering classes to Capitol, then did the same with WBC.

But for whatever reason, the pair divvied up and parted ways last year, with Tom taking Capitol and Clay getting WBC.

With Clay out on the floor explaining to us the differences between their six different brands of live oyster in the shell, both the service and the vibe at WBC seem as convivial as ever.

continue reading

Trip Advisor Reviews:

WBC Restaurant

Awards

2017 Cuisine Good Foods Award received @

1 October 2017

2017 Chef Hats award

2018 Cuisine Top 100 received @

9 September 2018

This restaurant is in the Cuisine Good Food Awards Top 100 for 2018 and will be featured in the Cuisine Good Food Guide 2018. The Top 100 restaurants are also the finalists for the Cuisine Good Food Awards 2018, and the Winners will be announced on the 15th of October.

2018 Cuisine - 1 Hat received @

15 October 2018

The hat awards are the most prestigious awards that Cuisine offer.
People who booked this restaurant also booked