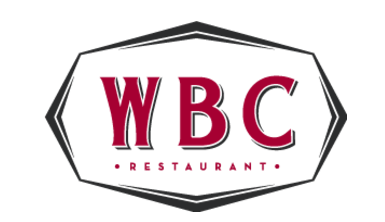 107 Victoria Street




Te Aro, Wellington




International

NZ and Pasifika

Oyster Bar

Seafood
WBC Restaurant
107 Victoria Street




Te Aro, Wellington
Info

International

NZ and Pasifika

Oyster Bar

Seafood

Located in an artsy boot factory, WBC is a hidden gem in Te Aro. The lucky ones will know this is a dining experience not to be missed. Feel the energy of the hustle and bustle coming from the open kitchen and be inspired as you look out the enormous antique windows down Wellington's boutique retail district. This is a classic bistro that Wellingtonians know and love. Head to Victoria Street to enjoy a cuisine where New Zealand's seasonal produce and freshest seafood meets exquisite international flavours and styles. Come for the sweet tangs and heat from the Asian fusion or for the raw oyster and shellfish bar. All seafood has been locally sourced from Wellington's harbour and ready to be served. Each dish is guaranteed to be fragrant, divine and flavoursome.

The menu may be short and concise but watch out for the blackboard specials that are not to be missed. Choose small plates to snack on or dig into traditional a la carte dishes. Vegetarian and gluten-free options can be catered for. When dining in groups, the boots'n'all plates are perfect for sharing. Bring a few friends, order a few dishes, knock back some drinks and you're in for a good time. The full bar features classic cocktails, classic cocktails, local and international beers and wines so there is something for everybody.

Come for your next birthday, a romantic date or special night out. Book the venue for exclusive private hire. As winners of Cuisine Magazine's Good Food awards 2017, you know that they are worthy contenders. Make a booking online now so you don't miss out.

Menu Reviews

Professional Reviews:

WBC Restaurant

Average Professional Review Score

1 reviews

Restaurant review: WBC is same same but different

26 October 2017

On the face of it, the longstanding restaurant partnership between FOH impresario Clay Toomer and noted chef Tom Hutchison seemed perfectly complementary: together, they attracted Welly's free-spending chattering classes to Capitol, then did the same with WBC.

But for whatever reason, the pair divvied up and parted ways last year, with Tom taking Capitol and Clay getting WBC.

With Clay out on the floor explaining to us the differences between their six different brands of live oyster in the shell, both the service and the vibe at WBC seem as convivial as ever.

continue reading

Trip Advisor Reviews:

WBC Restaurant

Awards

2017 Cuisine Good Foods Award received @

1 October 2017

2017 Chef Hats award

2018 Cuisine Top 100 received @

9 September 2018

This restaurant is in the Cuisine Good Food Awards Top 100 for 2018 and will be featured in the Cuisine Good Food Guide 2018. The Top 100 restaurants are also the finalists for the Cuisine Good Food Awards 2018, and the Winners will be announced on the 15th of October.
People who booked this restaurant also booked