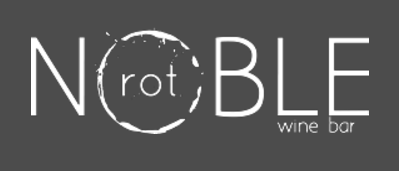 6 Swan Lane




Te Aro, Wellington



Noble Rot
6 Swan Lane




Te Aro, Wellington
Info

Where have all the wine bars gone? That's where it started really.
So many great restaurant winelist's; so many fantastic craft beer bars in this city, but after Blair closed Vivo not one 'out and out' wine bar. Something had to be done…
Josh & Maciej met in 2012 while studying the WSET Diploma. An incredibly challenging professional wine course. Many late nights studying/tasting/drinking ensued. Naturally friendship develops, that's one of the things about wine. With pretty different backgrounds between them, a similar palate, and the thirst for knowledge; the seeds of Noble Rot began to germinate.
Budburst itself took place over a bottle of middling Burgundy in the back of a byo restaurant in Auckland in late 2014. Fresh from the glow of WSET graduation, the lads hatched a plan. How to translate a passion for wine; Its simplicity, beauty & individuality; It's ability to pair with food, and most important of all, it's unique ability in the best bottles to translate a sense of place. How to tell that story, without the pretentiousness, exclusivity and formality of days gone by. A vibrant, welcoming space for experts, winemakers, enthusiasts & novices alike. A space to share wine.

While all this percolated, the tasting group got bigger. Another opinionated wine lover, JP, became a regular member. Again similar palates, lively debate. He's alright they thought, and more importantly his partner is a chef and a pretty good one! A trip to Martinborough and a late night surrounded by vines on Ata Rangi Estate, and Amy & JP had joined the band. Things were clicking into place. We just needed a site…

A few months of futile searching followed. A bit like searching for a vineyard maybe. Patience was required, and tested. The usual story, hope, anticipation, disappointment. We buoyed each other with talk 'when we find the right site we will all know'. Then fate played a hand. One of the great wellington hospo sites became available. It had great bones, and so many st

Menu Reviews

Professional Reviews:

Noble Rot

Average Professional Review Score

1 reviews

Restaurant Review: Noble Rot

2 July 2016

Noble Rot has been four years in the growth, ever since Hippopotamus sommelier Maciej Zimny and Josh Pointon (Café Polo) teamed up with Salty Pidgin chef Amy Gillies and FOH John-Paul Henderson on a wine course.

It's not just that Noble Rot has a magnificent 400-plus wine list, much of it privately curated, which spans all the best varieties and regions - or that there are 40-plus offerings by the glass.

Rather, it's that they have a new-fangled wine thief which enables them to raid small amounts from their most treasured bottles. Inserting the needles of their hand-held Coravin devices, the wine service staff can extract a little wine and then inject inert argon gas. The needle is withdrawn, the cork closes over, and the contents remain unoxidised.

continue reading

Trip Advisor Reviews:

Noble Rot

Awards

2018 Cuisine Top 100 received @

9 September 2018

This restaurant is in the Cuisine Good Food Awards Top 100 for 2018 and will be featured in the Cuisine Good Food Guide 2018. The Top 100 restaurants are also the finalists for the Cuisine Good Food Awards 2018, and the Winners will be announced on the 15th of October.
People who booked this restaurant also booked