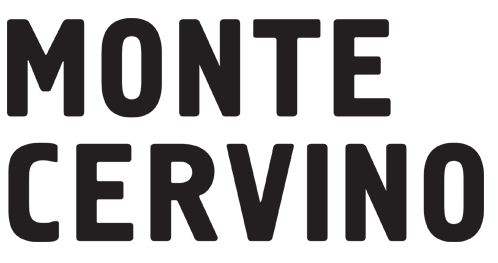 66 Tory Street




Te Aro, Wellington




Italian

New Opening

11:00am - 11:00pm

More times

mon

5:00pm - 11:00pm

tue

5:00pm - 11:00pm

wed

5:00pm - 12:00am

thu

5:00pm - 12:00am

fri

11:00am - 1:00am

sat

11:00am - 1:00am

sun

11:00am - 11:00pm
Monte Cervino
66 Tory Street
Te Aro, Wellington
Info

11:00am - 11:00pm

More times

mon

5:00pm - 11:00pm

tue

5:00pm - 11:00pm

wed

5:00pm - 12:00am

thu

5:00pm - 12:00am

fri

11:00am - 1:00am

sat

11:00am - 1:00am

sun

11:00am - 11:00pm

Italian

New Opening

The new all-day eatery on Tory Street serves simple, beautifully presented yet humble Italian fare including handmade pasta, breads and pizzettas cooked in a wood fire oven and an antipasti bar offering small bites including house cured sulumi, stracciatella, eggplant arancini and tuna crudo.

Owner and chef Sean Marshall, who has more than 20 years' experience in the hospitality industry, says he wanted to create a comfortable, unpretentious restaurant that would be the perfect spot for a quick lunch, an afternoon coffee or aperitif, after work drinks or a family get-together.

"As a chef it's rare you're able to produce a restaurant you want to spend time in; that is what Monte Cervino is to me."

Sean has drawn inspiration for the eatery from his Italian Nonna who grew up in the Venetto town of Rubbio high in the mountains. His favourite memory of her was when she'd make fritole, a pan fried batter filled with apples, orange peel, soaked sultanas, grappa and pine nuts, something he's included on Monte Cervino's menu.

"I'm a west coast boy but have always wanted to express my Italian heritage and this a chance to explore Nonna's history and recreate the warm, generous atmosphere of her kitchen."

Sean will be joined by wife Kristina in the kitchen, who'll bring her 20-year old sourdough bug to life each day as the starter for breads and pizzettas.

Sean was previously involved with Matterhorn for more than a decade and says Monte Cervino is a chance to "see the other side of the mountain" and create a new Wellington hospitality icon.

The space was designed by Auckland Designer Richard Keddell who wanted to create a space that was pared back, elegant yet ever so slightly eclectic, and suitable for a variety of uses.

"There should be a sense of discovery when one walks in, as if the space may have been here for years, timeless, left to fade away and become overgrown, but instead rediscovered, given a polish and opened as is for customers."

Lunch is available from 12:00pm – 3:00pm, Dinner service begins at 5:00pm.

*Monte Cervino can be open for lunch by prior arrangement between Monday to Thursday, for groups of 10 or more.

Menu Reviews

Professional Reviews:

Monte Cervino

Average Professional Review Score

3 reviews

Restaurant Review: Monte Cervino

14 October 2018

'Not so much an Italian restaurant and bar, but a New Zealand one whose influences spread back to Italy,' says the menu note. And what a menu it is, a lengthy triumph of the joys of Italian-style feasting with a drinks list to comfort anyone. With food that's genuine, generous and honest it's easy to imagine popping in for a quick aperitif and a platter of cured meats and staggering out hours later. Everything comes in hugely generous portions such as the stellar, tender handmade agnolotti filled with creamy housemade ricotta with slithers of pickled squash and crunchy sage amaretti, plus toasted pumpkin seeds and crispy fried sage leaves. It's rustic yet elegant, simple yet full of clever contrasts. For dessert you'll be hard pushed to go past the giant crisp-shelled cannoli just bursting with tangy lemon-laced ricotta.

continue reading

Restaurant review: Monte Cervino

6 September 2018

There was great despair expressed in Wellington last year when news broke that Matterhorn, the Cuba Quarter stalwart famed as much for its bar as its restaurant, was closing its doors for good. Matterhorn, which opened in the late 1990s, had been operating on borrowed time ever since the 2016 Kaikoura earthquake made masonryheavy Cuba St feel a decidedly edgy place to be. But the tears turned to cheers when the new owner – none other than Sean Marshall, the chef who was at the helm when Matterhorn won the Cuisine Restaurant of the Year title in 2008 – revealed that it would rise again on the site of the former Lone Star on Tory St. At Marshall's new gaff – named Monte Cervino, the Italian moniker for Matterhorn – the menu manifesto claims, 'This is not so much an Italian restaurant and bar but a New Zealand one whose influences spread back to Italy. New Zealanders are all the sons, daughters and grandchildren of immigrants. We are genuine, generous, honest.'

continue reading

Restaurant review: Monte Cervino gets all the stars

15 March 2018

Against the current trend to shortened menus, Monte Cervino offers no fewer than 44 choices. Everything looked so appealing I couldn't make up my mind, so in the end ordered two entrees – the "tuna crudo, lardo, fig, olive, blood orange" because it sounded (and indeed was) a deliciously creative assemblage, and the lonza because I simply had to: like most of the Sulumo section, this raw pork loin had been cured in-house. Encouragingly for us here in Godzone, these wafer-thin slices recaptured the essence of the Italian original most convincingly.

continue reading

TripAdvisor Reviews:

Monte Cervino

Awards

2018 Cuisine Top 100 received @

9 September 2018

This restaurant is in the Cuisine Good Food Awards Top 100 for 2018 and will be featured in the Cuisine Good Food Guide 2018. The Top 100 restaurants are also the finalists for the Cuisine Good Food Awards 2018, and the Winners will be announced on the 15th of October.

2018 Cuisine - 1 Hat received @

15 October 2018

The hat awards are the most prestigious awards that Cuisine offer.
People who booked this restaurant also booked