fine dining degustation
Hippopotamus
Hippopotamus
Book Now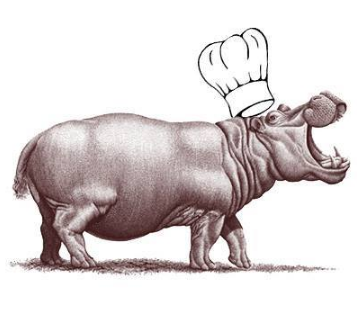 Level 3, Qt Wellington


90 Cable Street




Te Aro, Wellington




High Tea

Celebrity Chef
Hippopotamus
Level 3, Qt Wellington
90 Cable Street
Te Aro, Wellington
Info

The Hippopotamus restaurant and cocktail bar is located on level three of the Museum Art Hotel; take in views of the stunning Wellington harbour while treating your taste buds to beautifully presented delicious fine cuisine.
Your experience is completed by the opulent surroundings of the Museum Art Hotel with its private collection of original artwork. Situated over the road from the harbour, the Museum Art Hotel is close to Wellington's exciting and vibrant activity centres.
Hippopotamus Restaurant is the perfect choice to commence, or complete, a glamorous night out with friends.

Menu

5 plats with wine pairing

6 plats with wine pairing

8 plates with wine pairing

Le sashimi de saumon « à ma façon »

Salmon sashimi my way (signature dish)

Poitrine de porc confite, tortellini à la langouste, Bouillabaisse et purée

Confit pork belly with crayfish tortellini, Bouillabaisse sauce and sweet corn puree

Ma soupe de l'océan au velouté de poisson et Noilly Prat

My seafood chowder with tuna, scallops, salmon and clams with Nolly Prat velouté

Carpaccio de thon mariné aux agrumes, aïoli d'encre de seich, gelée de beu

Citrus marinated tuna carpaccio with squid ink aioli, butter milk get and sesame wafer

Parfait de foie de canard, sablé à l'oignon caramélisé, petite poire pochée

Duck liver parfait with caramelised onion sablé, baby poached pear, duck ham, mulled wine jelly

Bavarois de fêta Grecque, crumble à l'olive de Kalamata, gelée de citron,

Authentic feta bavarois, Kalamata crumble, lemon jelly, pickled baby beetroot and macadamian crackling

Carré d'agneau cou confit et ris d'agneau sautés, cervelle en tempura

Rack of lamb, confit lamb neck, sautéed sweetbread, tempura brain, Berbere flavoured labneh yoghurt and harissa sauce

Poisson du jour cuit au four, écume à la vanille tahitienne et noix de coco

Oven roasted market fish, vanilla and coconut foarm, pork skin crumble and smoked eel

Filet de boeuf Réserve, cannelloni de joue de boeuf braisée, crème à l'ail,

Silver Fern Reserve eye fillet, beef cheek cannelloni, garlic cream, glazed short rib, sautéed bone marrow and cèpes jus with truffled creamed potato

Confit de cuisse de canard, magret poêlé, pomme à la tomme, sauté de pétale

Canterbury Duck leg confit, seared duck breast, tomme potatoes, white bean puree, sautéed Brussel sprout petals and cranberry jus

Filet de chevreuil, petites betteraves au vinaigre, ganache de caramel salé

Seared venison fillet with pickled baby beetroot, wine drunken prunes, salted caramel ganache, spiced red wine jus reduction, chili and chocolate crumble

Filet de dorade poêlé, coques de Cloudy Bay rôties, langoustine sautées,

Pan seared snapper fillet, oven roasted Cloudy Bay clams, New Zealand scampi, saffron pearls and Homardine sauce

Mon risotto au champignon, mousse de fromage de chèvre, ècume de cèpes et

My classic mushroom risotto, goat cheese mousse and porcini foam with baby watercress

Prime cut of beef fillet for two (500-600g),

served with a selection of sides and sauces

Pommes Dauphines

Crispy potato puffs

Gratin de pomme de terre

Traditional potato gratin with gruyère cheese

Haricots verts, lardons, échalotes et Kikorangi

Green beans, gypsy bacon, shallots and Kikorangi cheese

Petite salade

Iceberg leaves, roasted cherry tomato and goat cheese, French vinaigrette

Petite salade façon César

Cos lettuce, white anchovies, bacon and croutons

Gratin de choux fleur au curcuma

Cauliflower and tumeric gratin

Tian de citrouille rôtie, carotte et betterave

Roasted pumpkin, carrot and beetroot tian with walnut dressing

L'assiette de fromages

Selection of three French cheeses with condiments and homemade bread

Tiramisu "my way"

Amaretto mascarpone, candied almond, espresso ice cream and chocolate génoise

La tarte Tatin de saison

Seasonal tart Tatin served with home-made ice cream

Soufflé Pomme d'Ambre-

Manadrin and Austrian rum soufflé, ginger bread crumbles vanilla poached apples and ginger bread ice cream

Triptyque de chocolat

Milk and dark chocolate choux pastry, black sesame nougatine, sesame biscuit ad white chocolate ice cream

La traditionnelle crème brûlée

Crème brûlée served with carrot cake and vanilla ice cream

Jardin d'Agrumes

Candied citrus, white chocolate mousse, matcha génoise, hibiscus jelly, choclate crumble and gin parfait

Crêpes Suzette

Made the traditional way - crêpes flambéed in orange syrup and Grand Marnier

Crème glacée, sorbet et fruits de saison

Selection of ice cream, sorbet and fresh seasonal fruit

Assiette de petits fours

Selection of mignardises and sweet delicacies

Ports - Warre's Ottima, 10 year old Tawny

Ports - Warre's Ottima, 20 year old Tawny

Hot Drinks - Coffee/Gourmet Dilmah tea

Hot Drinks - Irish coffee

Ports - Warre's Kings Tawny

Ports - Dow's late bottled vintage 2009

Harry Low Low Blow

Frangelico, white cream de cacao and milk

Versailles

Cointreau, Henessy VS and a touch of Chambord

Powered by OpenMenu

Reviews

TripAdvisor Reviews:

Hippopotamus

Awards

2018 Cuisine Top 100 received @

9 September 2018

This restaurant is in the Cuisine Good Food Awards Top 100 for 2018 and will be featured in the Cuisine Good Food Guide 2018. The Top 100 restaurants are also the finalists for the Cuisine Good Food Awards 2018, and the Winners will be announced on the 15th of October.
People who booked this restaurant also booked