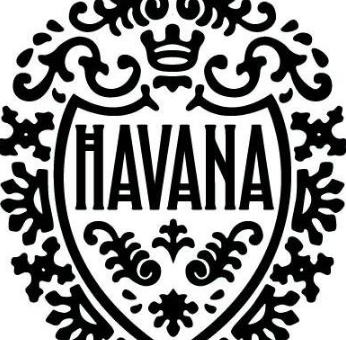 32a-34 Wigan Street




Te Aro, Wellington




Sharing Platters

Gluten Free Friendly

Vegetarian Friendly

Award Winning

Live Music

Cuisine 2016 awards

11:30am - 11:00pm

More times

mon

11:30am - 11:00pm

tue

11:30am - 11:00pm

wed

11:30am - 12:30am

thu

11:30am - 1:00am

fri

11:30am - 3:00am

sat

11:30am - 3:00am

sun

11:30am - 11:00pm
Havana Bar
32a-34 Wigan Street




Te Aro, Wellington
Info

11:30am - 11:00pm

More times

mon

11:30am - 11:00pm

tue

11:30am - 11:00pm

wed

11:30am - 12:30am

thu

11:30am - 1:00am

fri

11:30am - 3:00am

sat

11:30am - 3:00am

sun

11:30am - 11:00pm

Sharing Platters

Gluten Free Friendly

Vegetarian Friendly

Award Winning

Live Music

Cuisine 2016 awards

Havana Bar is located in two Historic Te Aro workingmen's cottages on Wigan Street. The cottages date back to the late 19th century. During that time Wigan St was on the outskirts of Wellington's old China Town. The area stretched out from Haining St and Frederick St containing the dubious reputation of gambling, opium dens, and gentlemen's pleasures.

In 1991 the lads from Havana Coffee Works set up shop in 34 Wigan St and subsequently in time brought 32a. Between espresso's the idea of a Cuban bar was brewing and before long the infamous owners of Fidels Café were enlisted to bring this idea to life.

In late 2002 Havana Bar was created, more as a speakeasy for the colourful personalities of the area and then officially opened in early 2003. The bar has supported local and international musicians three to four nights a week for over 13 years, and has maintained its commitment to providing music to Wellingtonian's ever since. From its inception, Havana Bar has created a new hum in the city by embracing all things Cuban; its history, music, rum, famous cigars and coffee.

During 2010 Havana Coffee Works relocated its operations from 34 Wigan St to its new HQ to Tory St. With this opportunity, the Havana Bar crew had no hesitation in transforming the cottage into a stunning and now award winning tapas style restaurant.

Havana Bar is a unique urban oasis preserved and nestled amongst an array of high rise neighbours. The kitchen is proud to provide the highest quality products sourced from the 'Best little capital in the world', including the rest of New Zealand and Abroad. Havana Bar encompasses the full experience, from the delights of lunch, dinner, and drinks, finishing with the finest music and dance.

We welcome you to come down and join in the relaxed and spontaneous sanctuary that is Havana Bar.
People who booked this restaurant also booked