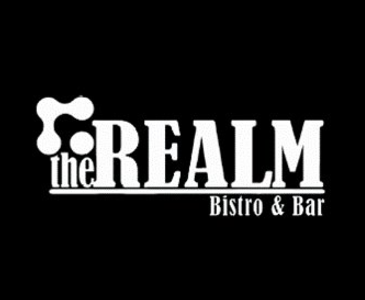 7 Moxham Avenue, Hataitai, Wellington




Pizza

Burgers

Dietary - Vegetarian Friendly

Sunday Roast

Live Music

Live Sport

10:00AM - 22:00PM

More times

tue

4:00pm - 10:00pm

wed

4:00pm - 10:00pm

thu

4:00pm - 10:00pm

fri

4:00pm - 10:00pm

sat

10:00am - 10:00pm

sun

10:00am - 10:00pm
The Realm Bar & Bistro
7 Moxham Avenue, Hataitai, Wellington
Info

10:00AM - 22:00PM

More times

tue

4:00pm - 10:00pm

wed

4:00pm - 10:00pm

thu

4:00pm - 10:00pm

fri

4:00pm - 10:00pm

sat

10:00am - 10:00pm

sun

10:00am - 10:00pm

Pizza

Burgers

Dietary - Vegetarian Friendly

Sunday Roast

Live Music

Live Sport

You've heard the name and most definitely heard the jingle!

The Realm is one of Wellington's best suburban local. We've been part of the furniture in Hataitai since the 1930's, so we've been around the block a few times and know that service with a smile goes a long way to make sure our customers keep coming back.

The Restaurant is a great local dining experience, a bar and bistro serving quality meals and generous portions from our a la carte menu. We also have fantastic gourmet style pizzas and of course our famous $6 brunch on the weekends.

We cater to you with excellent service no matter what the occasion. Enjoy the warm and inviting atmosphere with a roaring fireplace in winter and warm sunny deck in summer, open skylights upstairs and full length windows downstairs.

Menu Reviews

TripAdvisor Reviews:

The Realm Bar & Bistro

Special Offers

Saturday Steak Special
$15 Rump Steaks or $20 for a Scotch Fillet

Conditions apply, find out in restaurant.
Other interesting restaurants in the area