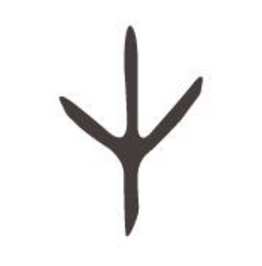 5 Todman St




Brooklyn, Wellington




Pizza

Dietary - Vegetarian Friendly
Salty Pidgin
5 Todman St




Brooklyn, Wellington
Info

Pizza

Dietary - Vegetarian Friendly

Welcome to Salty Pidgin restaurant. We're a quality-driven restaurant located in Brooklyn, a five minute drive from central Wellington
We offer superb food, an ever changing selection of craft beers, an open fire, warm welcome and a great atmosphere.
We use only the freshest ingredients in all of our dishes, including seasonal produce to ensure our customers have the very best dining experience.

Menu Reviews

Professional Reviews:

Salty Pidgin

Average Professional Review Score

2 reviews

Restaurant Review: Salty Pidgin

14 October 2018

Occupying a beautiful spot on a north-facing slope in Brooklyn, Salty Pidgin straddles the line between neighbourhood drinking hole (albeit a rather stylish one) and chic eatery. Sommelier John-Paul Henderson has created a selection focusing on organic, biodynamic and single vineyard wines, including some unusual and seldom-seen wines. The menu is inventive and clever, the food prepared with care and a light touch. Chef Amy Gillies steps beyond the bistro repertoire with aplomb, crafting dishes the likes of braised rabbit with carrot cavatelli in broth (a fun spin on the rabbit/carrot partnership), or offering candied celery as an intriguing and refreshing counterpoint to bittersweet chocolate parfait. It fits the bill whatever you're after, from a quick after-work drink to a weekend lunch.

continue reading

Restaurant review: Salty Pidgin, Brooklyn, Wellington

31 May 2017

The service… Top notch - our coats were taken and water poured as soon as we sat down. Our waitress knew the menu inside out and was excellent at guiding us through the choices - as deceptively simple as the mains look, we had a very tough time choosing.

The vibe… Friendly upmarket neighbourhood bistro. Think slick without being sterile; welcoming warming wooden hues with accents of black furnishings and a touch of white - matched with the personable staff - make this an effortlessly stylish and accessible haunt.

If you go… Whatever you do, make a booking, The place was still buzzing late on a Sunday night, and having a full-house mid-week is becoming increasingly common as its (well deserved) reputation goes from strength to strength. Also, set aside some time to just enjoy it - these are dishes to be savoured.

continue reading

Trip Advisor Reviews:

Salty Pidgin

Awards

2018 Cuisine Top 100 received @

9 September 2018

This restaurant is in the Cuisine Good Food Awards Top 100 for 2018 and will be featured in the Cuisine Good Food Guide 2018. The Top 100 restaurants are also the finalists for the Cuisine Good Food Awards 2018, and the Winners will be announced on the 15th of October.

2018 Cuisine - 1 Hat received @

15 October 2018

The hat awards are the most prestigious awards that Cuisine offer.
People who booked this restaurant also booked