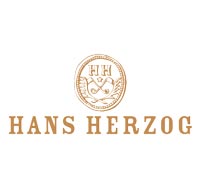 81 Jeffries Road




Rapaura, Wairau-Awatere




International

Vineyard & Winery

Family

Fine Dining

RANZ Vouchers

9:00am - 10:00pm

More times

wed

9:00am - 10:00pm

thu

9:00am - 10:00pm

fri

9:00am - 10:00pm

sat

11:00am - 10:00pm

sun

11:00am - 10:00pm
Herzog
81 Jeffries Road




Rapaura, Wairau-Awatere
Info

9:00am - 10:00pm

More times

wed

9:00am - 10:00pm

thu

9:00am - 10:00pm

fri

9:00am - 10:00pm

sat

11:00am - 10:00pm

sun

11:00am - 10:00pm

International

Vineyard & Winery

Family

Fine Dining

RANZ Vouchers

Herzog Restaurant invites you to a beautiful dining experience whether you are after a long lunch accompanied with beautiful wines, a casual lunch with friends and family or a high tea to celebrate your bridal shower. Hans Herzog Estate is located in the heart of New Zealand's iconic Marlborough Sounds on Jefferies Road in close proximity to state highway 6. Surrounded by vines and beautiful Mediterranean gardens, relax and unwind with exquisite European styled food accompanied with beautifully crafted wines. Hans is one of New Zealand's well-respected winemakers and will ensure that you find a wine that you love.

If you are after a high-class dining experience, Hans Herzog offers a beautiful high tea accompanied with exquisite sparkling wine. They also have a restaurant with food cooked by chefs from all around Europe. Hans Herzog Estate also has a bistro which is perfect for more casual styled dining.

Hans Herzog Estate is also a beautiful place to host your wedding. With a beautiful background setting and an incredible range of food and drink to host your guests, you will no doubt have a day to remember forever.

People who booked this restaurant also booked