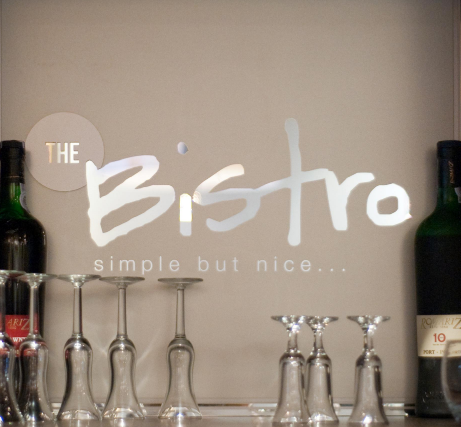 17 Tamamutu Street




Taupo, Taupo




Dietary - Vegetarian Friendly
The Bistro
17 Tamamutu Street




Taupo, Taupo
Info

Dietary - Vegetarian Friendly

The Bistro, a Taupo restaurant, was built with a desire to bless the community. We love that we are able to provide Taupo locals and visitors alike with a European style dining experience at a price the average Kiwi can afford.

Chef Jude Messenger, creates the menus at The Bistro out of an appreciation for the ever changing seasons. As new ingredients become available, dishes take new shape and evolve simple clean flavours and honest tasty food from fresh local produce. We pair our integrity in the kitchen with relaxed, non-pretentious service to provide our guests with moments that last a life time. Next time you are dining out in Taupo or searching for a Taupo restaurant, give us a try, we would love to see you.

Keeping it simple but nice….. Open 7 days – 5pm until late

Awards

2018 Cuisine Top 100 received @

9 September 2018

This restaurant is in the Cuisine Good Food Awards Top 100 for 2018 is featured in the Cuisine Good Food Guide 2018. The Top 100 restaurants formed the finalists for the Cuisine Good Food Awards 2018, The Winners are to be announced on the 15th of October.
Make a booking with The Bistro
Sorry, this restaurant does not currently offer online bookings via Restaurant Hub, if you would like to make a booking please call
Call
Sorry, this restaurant does not currently offer online bookings via Restaurant Hub, if you would like to make a booking please call
Call
People who booked this restaurant also booked