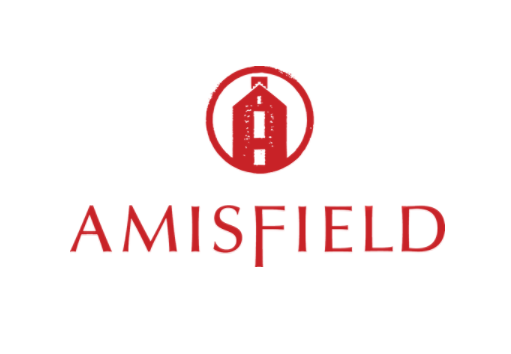 10 Lake Hayes Road




Queenstown, Queenstown




Dietary - Vegetarian Friendly

12:00pm - 8:00pm

More times

mon

12:00pm - 8:00pm

tue

12:00pm - 8:00pm

wed

12:00pm - 8:00pm

thu

12:00pm - 8:00pm

fri

12:00pm - 8:00pm

sat

12:00pm - 8:00pm

sun

12:00pm - 8:00pm
Amisfield
10 Lake Hayes Road




Queenstown, Queenstown
Info

12:00pm - 8:00pm

More times

mon

12:00pm - 8:00pm

tue

12:00pm - 8:00pm

wed

12:00pm - 8:00pm

thu

12:00pm - 8:00pm

fri

12:00pm - 8:00pm

sat

12:00pm - 8:00pm

sun

12:00pm - 8:00pm

Dietary - Vegetarian Friendly

Everything about Amisfield is of the earth, including the stone building that houses our acclaimed Bistro and Cellar Door.

Formed from local schist, with a sharply-pitched copper roof and recycled timber, the building cuts a silhouette as sharp as the mountains that surround it.

The scene is dramatic. And while the structure is at first imposing, you'll discover welcoming New Zealand hospitality inside. In winter, the fire is ever ablaze. In summer, sunlight filters onto the terrace. Whatever the season, it's instantly inviting.

While you settle in and catch your breath, the backdrop is breathtaking with views towards Lake Hayes and Coronet Peak. Indeed, it's not unusual for our wait staff to be told visitors haven't yet looked at the menu.

'Since it opened in 2005, Amisfield's cellar door restaurant has been an essential stop for gourmands and vinophiles visiting Central Otago – arguably the region's ultimate winery experience.'

Reviews

Professional Reviews:

Amisfield

Average Professional Review Score

1 reviews

Restaurant Review: Amisfield Bistro

14 October 2018

Vaughan Mabee invents New Zealand haute cuisine with an accent that speaks of the Central Otago landscape and lifestyle. He and his team bring a level of sophistication, technical wizardry and impeccable delivery to their menu, but Vaughan's real talent is for story-telling. His menu speaks Kiwi, taking humble food memories (Vogel's bread, Goody Goody Gumdrops ice cream, paua pies, a simple feijoa) and reinterpreting them in contemporary and clever ways to tell a tale of New Zealand ingredients, the place they come from, the season they were harvested and their place in our food culture. It's intriguing – dig with your fingers to find a hidden truffle. It's exciting – the sheer delight of a blown sugar-glass feijoa, dusted in its candied skin, filled with feijoa sorbet. It's deeply satisfying – familiar yet intruiging flavours of a paua pie like you've never tasted before.

continue reading

Awards

2018 Cuisine - 2 Hats received @

15 October 2018

The hat awards are the most prestigious awards that Cuisine offer.
Make a booking with Amisfield
Sorry, this restaurant does not currently offer online bookings via Restaurant Hub, if you would like to make a booking please call
Call
Sorry, this restaurant does not currently offer online bookings via Restaurant Hub, if you would like to make a booking please call
Call
People who booked this restaurant also booked