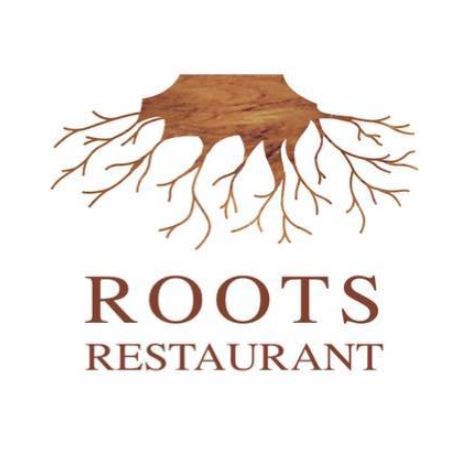 8 London Street




Lyttelton, Lyttelton




International

6:00pm - 11:00pm

More times

tue

6:00pm - 11:00pm

wed

6:00pm - 11:00pm

thu

6:00pm - 11:00pm

fri

12:00pm - 2:00pm,


6:00pm - 11:00pm

sat

12:00pm - 2:00pm,


6:00pm - 11:00pm
Roots
8 London Street




Lyttelton, Lyttelton
Info

6:00pm - 11:00pm

More times

tue

6:00pm - 11:00pm

wed

6:00pm - 11:00pm

thu

6:00pm - 11:00pm

fri

12:00pm - 2:00pm,


6:00pm - 11:00pm

sat

12:00pm - 2:00pm,


6:00pm - 11:00pm

International

Cuisine magazine's Restaurant of the Year for 2015

Roots is a cosy restaurant in the vibrant port town of Lyttelton - New Zealand, featuring an open kitchen, two dining rooms and an intimate courtyard nestled in our private garden.

We offer seasonal degustation menus crafted from high quality ingredients, which are sourced from local and biodynamic farms, small producers and our own extensive garden. Being surrounded by nutritious and fresh produce all year around, foraging is an integral part of our restaurant culture.

We strongly believe that the dishes served at a particular time of the year should represent the respective season rather than using ingredients that had to travel thousands of kilometers to reach our diners.

Reviews

Professional Reviews:

Roots

Average Professional Review Score

3 reviews

Restaurant Review: Roots

14 October 2018

Co-owners Giulio and Christy Sturla tap close relationships with local and sustainable producers and have an emphasis on foraging and fermentation. From the new chef's table you can watch chef Giulio and his team up close as they produce a constantly changing degustation menu with love.

continue reading

Restaurant review: Roots Restaurant, Lyttelton

3 January 2018

On November 18, Lyttelton chef Giulio Sturla will be at the Taste of Auckland event. He's one of a lineup of big names taking part in the "chef's secrets" section where festival goers can pay for an intimate cooking demonstration by a top chef.

I mention this because it shows that Auckland is taking notice of what the Roots team is achieving in Lyttelton - the only restaurant outside Auckland to achieve the ultimate three-hat status in the Cuisine Good Food Awards.

I've been told that Aucklanders have even booked a trip south solely to try Sturla's food, staying in Lyttelton the night then heading home.

continue reading

Press Review - June 21, 2015

21 June 2015

From the front bay window table of Roots restaurant you can just see the worn patch of footpath outside the next-door shop that Giulio Sturla and partner Christy Martin are talking about.

Roots, if you don't already know, was this month named "restaurant of the year" by Cuisine magazine. The award was for having an impact and having a story to tell. But Roots also won two hats, which puts it in the country's top 12 restaurants. It's a restaurant people will now come a long way to visit, which is good because they kind of have to.

continue reading

Trip Advisor Reviews:

Roots

Awards

2018 Cuisine Top 100 received @

9 September 2018

This restaurant is in the Cuisine Good Food Awards Top 100 for 2018 and will be featured in the Cuisine Good Food Guide 2018. The Top 100 restaurants are also the finalists for the Cuisine Good Food Awards 2018, and the Winners will be announced on the 15th of October.
People who booked this restaurant also booked