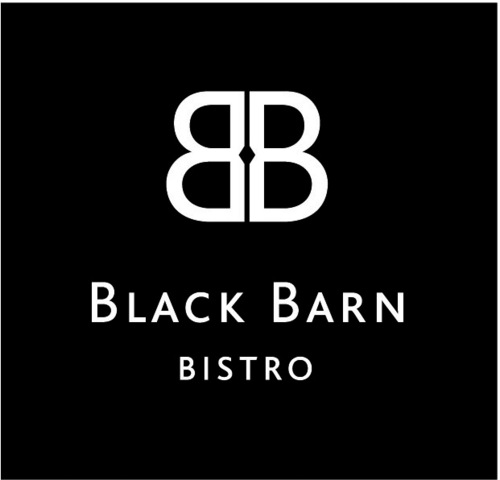 Black Barn Road




Havelock North, Havelock North




International

Dietary - Dairy Free Friendly

Dietary - Vegetarian Friendly

Dietary - Gluten Free Friendly

RANZ Vouchers

12:00pm - 4:00pm

More times

wed

12:00pm - 4:00pm

thu

12:00pm - 4:00pm

fri

12:00pm - 4:00pm,


6:30pm - 9:00pm

sat

12:00pm - 4:00pm

sun

12:00pm - 4:00pm
Black Barn Bistro
Black Barn Road
Havelock North, Havelock North
Info

12:00pm - 4:00pm

More times

wed

12:00pm - 4:00pm

thu

12:00pm - 4:00pm

fri

12:00pm - 4:00pm,


6:30pm - 9:00pm

sat

12:00pm - 4:00pm

sun

12:00pm - 4:00pm

International

Dietary - Dairy Free Friendly

Dietary - Vegetarian Friendly

Dietary - Gluten Free Friendly

RANZ Vouchers

Black Barn Bistro is the perfect place to spend an hour or two at absorbing the atmosphere of Wine Country. It is in the heart of the vineyard surrounded by vines - a table on the large generous veranda lets you look right out across the region.

In warmer weather a courtyard covered by a canopy of grapes is also a perfect place to enjoy lunch and a glass of wine. The lunch menu is light, fresh and delicious. There is an emphasis on freshly grown Hawke's Bay produce, the selection changes with the seasons.

During our opening hours we welcome walk-ins for coffee, drinks or our bar menu. This is available infront of our open fire or within our cocktail and wine bar. We recommend booking for our main a la carte dining menu

The bistro is available for private functions, evening and during the day, it is also the perfect venue for a very limited number of weddings.

Menu Reviews

Professional Reviews:

Black Barn Bistro

Average Professional Review Score

1 reviews

Restaurant review: Black Barn Bistro

29 October 2017

There's something awe-inspiring about sitting at a table in a hilltop restaurant, looking out over a trellis of leafy grape vines to vineyards and farmland and beyond to the rolling hills of western Hawke's Bay. This wonderful view is a major drawcard of the Black Barn dining room. Even after dark, when the vista has disappeared, ambient lighting provides a sense of being elevated above the world.

I recall my first visit to Black Barn not long after it opened in 2003. Despite the fact it had not had time to settle fully into its skin, I thought it a beautiful place then, thoughtfully set out with the formal avenue-like entry path. There have been modifications and a general spruce-up but while the decor remains mostly the same, the years have given it the patina of age and it seems somehow more comfortable and welcoming.

continue reading

Trip Advisor Reviews:

Black Barn Bistro

Awards

2018 Cuisine Top 100 received @

9 September 2018

This restaurant is in the Cuisine Good Food Awards Top 100 for 2018 and will be featured in the Cuisine Good Food Guide 2018. The Top 100 restaurants are also the finalists for the Cuisine Good Food Awards 2018, and the Winners will be announced on the 15th of October.