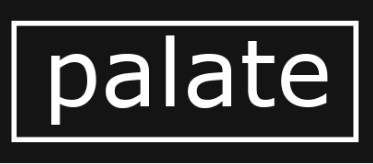 20 Alma Street




Hamilton Central, Hamilton




European

RANZ Vouchers

Beef & Lamb Excellence Award
Palate
20 Alma Street
Hamilton Central, Hamilton
Info

European

RANZ Vouchers

Beef & Lamb Excellence Award

BEEF AND LAMB EXCELLENCE AWARDS Whenever you see the Excellence Awards logo or prestigious gold plate hanging on a restaurant wall, you can expect tasty, skillfully composed and superbly presented beef and lamb dishes.

In 2015 Palate celebrates ten years since the restaurant first opened. Head chef and owner Mat McLean and his team deliver one of the best food and wine experiences in the Waikato.

Located beside the river in the heart of Hamilton the spacious, monochromatic, split-level restaurant provides the perfect setting for fresh, seasonal top quality produce matched to a stunning wine list.

Palate has won more national restaurant awards than any other dining establishment in the Waikato, something that Mat and the team is very proud of. Palate was awarded the Best Regional Restaurant in New Zealand in the Cuisine NZ Restaurant of the Year Awards 2011 and 2012.

Menu Reviews

Professional Reviews:

Palate

Average Professional Review Score

1 reviews

Restaurant Review: Palate

4.0

Cuisine

14 October 2018

Palate is a restaurant that consistently produces well-thought-out and executed dishes matched perfectly with thoughtful, knowledgeable service, a fabulous wine list and a beautiful riverside setting. This a feat for any eatery but when you consider how long chef-owner Mat McClean and his team have been meeting these standards, Palate can be considered top of its game. There is real thought put into the ingredients used and well-considered vegetarian options are a delight, too, such as delectably light tortellini stuffed with Clevedon buffalo ricotta. The menu is forever evolving, showing a flexible and creative kitchen with the ability to keep people coming back by offering them something new, and with such simple yet elegant food there's nowhere to hide. Sommelier Larissa Muller is an expert guide through the massive drinks list, which refreshingly offers many reasonably priced options.

continue reading

Awards

2018 Cuisine Top 100 received @

9 September 2018

This restaurant is in the Cuisine Good Food Awards Top 100 for 2018 and will be featured in the Cuisine Good Food Guide 2018. The Top 100 restaurants are also the finalists for the Cuisine Good Food Awards 2018, and the Winners will be announced on the 15th of October.

Beef and Lamb Excellence Award received @

13 September 2018

The restaurants who currently hold the 2018 Excellence Award have not been compared with each other in the assessment process. Rather, they have been judged on their individual merits and style of cuisine. So, whenever you see the prestigious gold plate hanging on a restaurant wall, you can expect tasty, skillfully composed and superbly presented beef and lamb dishes. So take the guess work out of deciding where to dine and check out our restaurant directory to visit a restaurant near you serving exceptionally well executed and delicious beef and lamb dishes.

2018 Cuisine - 2 Hats received @

15 October 2018

The hat awards are the most prestigious awards that Cuisine offer.
Make a booking with Palate
Sorry, this restaurant does not currently offer online bookings via Restaurant Hub, if you would like to make a booking please call
Call
Sorry, this restaurant does not currently offer online bookings via Restaurant Hub, if you would like to make a booking please call
Call
People who booked this restaurant also booked