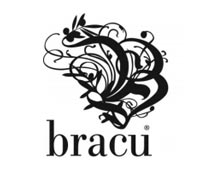 Simunovich Olive Estate


49 Main Road




Bombay, Franklin




Dietary - Vegetarian Friendly

European

Dietary - Vegan Friendly

Dietary - Gluten Free Friendly

Wheelchair Accessible

Family Friendly - High Chair

Beef & Lamb Excellence Award

Closed Today

More times

wed

12:00pm - 2:00pm,


6:00pm - 10:00pm

thu

12:00pm - 2:00pm,


6:00pm - 10:00pm

fri

12:00pm - 2:00pm,


6:00pm - 10:00pm

sat

12:00pm - 2:00pm,


6:00pm - 12:00pm

sun

12:00pm - 2:00pm
Bracu
Simunovich Olive Estate
49 Main Road
Bombay, Franklin
Info

Closed Today

More times

wed

12:00pm - 2:00pm,


6:00pm - 10:00pm

thu

12:00pm - 2:00pm,


6:00pm - 10:00pm

fri

12:00pm - 2:00pm,


6:00pm - 10:00pm

sat

12:00pm - 2:00pm,


6:00pm - 12:00pm

sun

12:00pm - 2:00pm

Dietary - Vegetarian Friendly

European

Dietary - Vegan Friendly

Dietary - Gluten Free Friendly

Wheelchair Accessible

Family Friendly - High Chair

Beef & Lamb Excellence Award

BEEF AND LAMB EXCELLENCE AWARDS Whenever you see the Excellence Awards logo or prestigious gold plate hanging on a restaurant wall, you can expect tasty, skillfully composed and superbly presented beef and lamb dishes.

Bracu is located in the Olive Grove of the Simunovich Olive Estate. Take a quick road trip from Auckland central to the Bombay Hills and you will find yourself there in only 40 minutes.

Bracu specialises in elegant, contemporary dining that is guaranteed to delight your taste buds. The food is sourced from local ingredients from Simunovich Olive Estate's own garden. Bracu is vegetarian friendly and able to cater for most dietary requirements including gluten intolerance.

Bracu is a beautiful location to host your wedding, work function or Christmas party. Enquire with us today!

Menu Reviews

Professional Reviews:

Bracu

Average Professional Review Score

2 reviews

Restaurant Review: Bracu

14 October 2018

This elegant old villa sits serenely in an olive grove on the Simunovich Estate, just 40 minutes south of Auckland in the Bombays. Whether you are seated in the gracious arched interior, or bag a table on the generous white-wicker clad veranda, take time to enjoy the old-time charm of this lovely, refined homestead. The menu tends towards the traditional, beautifully presented and very appealing: you might start with a chicken and pork hock soup packed with vegetables and the ultimate comfort of little cheesy dumplings, then move onto duck breast flavoured with a rainbow of chard, beetroot and cherries. A wide-ranging cheese selection is a welcome sight at the end of the experience, and the whole is supported by an extensive wine list. Who doesn't love meandering through the countryside on the way to a good meal?

continue reading

Viva Review - Dec 21, 2012

21 December 2012

Can lunch ever really compete with dinner as the ultimate dining occasion? Most definitely. Especially when it involves taking a trip to the country - well, a mere 40 minutes from Auckland's CBD actually - through rolling hills to a beautifully restored villa with white wicker furniture set out on a wide shaded verandah, perfect for catching the breeze on a hot summer's day. I'm talking about Bracu, Simunovich Olive Estate's restaurant in rural Bombay.

Our reserved table on the verandah hadn't yet been vacated by the time we arrived for our late lunch, probably because the diners from an earlier sitting couldn't be prised from their seats and who could blame them? The indoor experience is a far cry from hardship though; the dining room/bar is a beautifully wallpapered sanctuary, an interesting mix of gracious and almost-gauche design, with the gentle clatter of cutlery, clinking glasses and happy conversation as a background track.

continue reading

Trip Advisor Reviews:

Bracu

Awards

2018 Cuisine Top 100 received @

9 September 2018

This restaurant is in the Cuisine Good Food Awards Top 100 for 2018 and will be featured in the Cuisine Good Food Guide 2018. The Top 100 restaurants are also the finalists for the Cuisine Good Food Awards 2018, and the Winners will be announced on the 15th of October.

Beef and Lamb Excellence Award received @

13 September 2018

The restaurants who currently hold the 2018 Excellence Award have not been compared with each other in the assessment process. Rather, they have been judged on their individual merits and style of cuisine. So, whenever you see the prestigious gold plate hanging on a restaurant wall, you can expect tasty, skillfully composed and superbly presented beef and lamb dishes. So take the guess work out of deciding where to dine and check out our restaurant directory to visit a restaurant near you serving exceptionally well executed and delicious beef and lamb dishes.

2018 Cuisine - 1 Hat received @

15 October 2018

The hat awards are the most prestigious awards that Cuisine offer.
People who booked this restaurant also booked