casual dining cafes
Prohibition Smoke House
Prohibition Smoke House
Book Now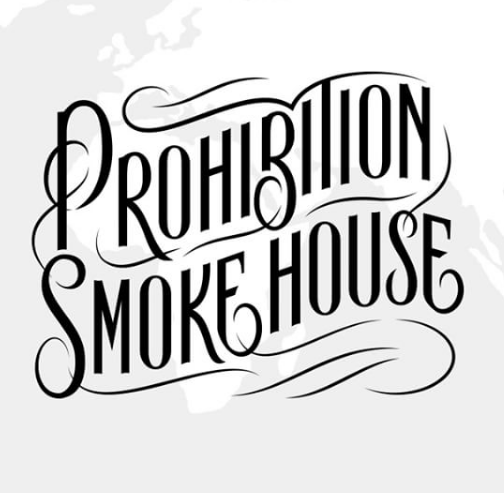 7 St Andrew




Dunedin Central, Dunedin




BBQ/Grill

Dietary - Gluten Free Friendly

Wheelchair Accessible

Beef & Lamb Excellence Award

5:30pm - 10:00pm

More times

tue

5:30pm - 10:00pm

wed

5:30pm - 10:00pm

thu

5:30pm - 10:00pm

fri

5:30pm - 10:00pm

sat

5:30pm - 10:00pm
Prohibition Smoke House
7 St Andrew
Dunedin Central, Dunedin
Info

5:30pm - 10:00pm

More times

tue

5:30pm - 10:00pm

wed

5:30pm - 10:00pm

thu

5:30pm - 10:00pm

fri

5:30pm - 10:00pm

sat

5:30pm - 10:00pm

BBQ/Grill

Dietary - Gluten Free Friendly

Wheelchair Accessible

Beef & Lamb Excellence Award

American style pit grill food using the best quality New Zealand meats.

Serving BBQ style food hot off the grill since 2016

Address
7 St Andrew Street, Dunedin, New Zealand

Hours
Tues-Sun: 17:00 – 22:00

Phone number
03-479 2018

Menu

Prohibition baked bread, chilli butter, smoked salt.

Crab cakes, shredded lettuce, chipotle mayo x3

Roasted bone marrow, drunken raisins, shallots, crusty bread

Smoked Prohibition sticky BBQ ribs, macadamia crumble

Smoked mussels, cheddar & cilantro crumb, roasted fennel cream

Crispy butter milk chicken wings, smoked BBQ sauce

Maple smoked ora king salmon, crispy tortilla, avocado, prawn

Pork scratching, chilli salt

Beef brisket, roasted shallot pickle, watercress, truffle mayo

Roasted 1/2 chicken, creole spiced, sultanas, spinach, pistachio

Beef short rib, mushroom jerky, moonshine, rocket, parmesan cracker

Crispy pork belly, red onion jam, citrus slaw, whisky jus

Pan seared ora king salmon, shaved fennel, apple, bbq clams

Chargrilled sweet corn cakes, avocado, smoked tomato jam

Smoked Portobello mushrooms with creamed cauliflower

Red onion tart, rocket, smoked tomato, feta, thyme vinaigrette

Smoked heirloom beets, barley, roast pecans & whipped feta

Triple cooked chips, truffle mayo

Citrus slaw, smoked fennel vinaigrette

Butter mash, gravy, parsley

Iceberg wedge, ranch dressing, crispy pork bits

Char grilled broccoli, chipotle hollandaise

Rocket, parmesan, pear, balsamic honey

Roasted Root veg, rocket pesto

Chocolate pots, raspberry crumble, mascarpone

Prohibition pecan pie, vanilla bean ice-cream, butterscotch moonshine

Sour cherry cheesecake, roasted white chocolate, oreo dust

Wanaka "pure ice-cream" changes daily x3

Verve clicquote yellow label (N.V)

Verve cliquote yellow label (N.V)

Daniel le brun methode traditional (N.V)

Te hana reseve cuvee (Marlborough) (N.V)

Wither hills (Vintage 20)

Trinity hill (Vintage 20)

Greywacke wild (Marlborough) (Vintage 20)

Wither Hills Pinot Gris (2011)

Mt difficulty target riesling (2015)

Fromm 'la strada' (Marlborough) (2011)

St hallets shiraz (Barossa) (2014)

Grant burge 'miamba' shiraz (Barossa)

Black barn merlot reserve (Hawkes bay) (2011)

Alpha domus 'the navigator' (Hawkes bay) (2010)

Church road 'mcdonald' merlot (Hawkes bay) (2011)

Angus the bull cabernet sauvignon (Barossa) (2011)

Little creatures pale ale

Leffe blond (Blonde abby beer)

Salter caramel (Monshine)

Sumatran espresso (Monshine)

Satan's breath (Monshine)

Antipodes sparkling water

Powered by OpenMenu

Reviews

Trip Advisor Reviews:

Prohibition Smoke House

Awards

Beef and Lamb Excellence Award received @

13 September 2018

The restaurants who currently hold the 2018 Excellence Award have not been compared with each other in the assessment process. Rather, they have been judged on their individual merits and style of cuisine. So, whenever you see the prestigious gold plate hanging on a restaurant wall, you can expect tasty, skillfully composed and superbly presented beef and lamb dishes. So take the guess work out of deciding where to dine and check out our restaurant directory to visit a restaurant near you serving exceptionally well executed and delicious beef and lamb dishes.
People who booked this restaurant also booked