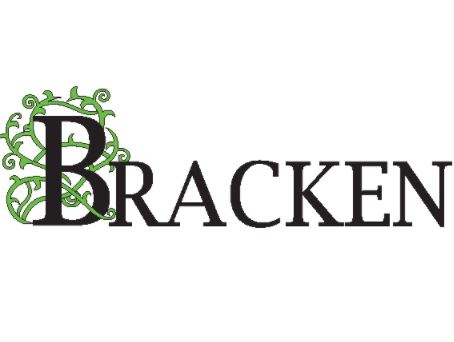 95 Filleul street




Dunedin Central, Dunedin




6:00pm - 9:00pm

More times

tue

6:00pm - 9:00pm

wed

6:00pm - 9:00pm

thu

6:00pm - 9:00pm

fri

6:00pm - 9:00pm

sat

6:00pm - 9:00pm
Bracken
95 Filleul street




Dunedin Central, Dunedin
Info

6:00pm - 9:00pm

More times

tue

6:00pm - 9:00pm

wed

6:00pm - 9:00pm

thu

6:00pm - 9:00pm

fri

6:00pm - 9:00pm

sat

6:00pm - 9:00pm

Bracken restaurant is situated in the centre of Dunedin City in a historic Victorian villa built in 1894. Serving contemporary New Zealand Cuisine using the distinct and various ingredients that make up our particular landscape.

Fully licensed serving local food, New Zealand wine and Beer. Through local and regional artisans, farms, native bush and the shores that surround us, the course of the seasons dictate or changing and evolving menu. .

We are committed to buying and supporting the best local, free range and organic produce, engaging directly with small growers, producing all food in our kitchen. Our Philosophy is centred on offering the best seasonal produce at affordable prices.

Reviews

Professional Reviews:

Bracken

Average Professional Review Score

1 reviews

Restaurant review: Bracken, Dunedin

16 October 2016

Approximately 700 years ago, I flatted with a woman from Dunedin. She favoured cheap red wine, played Kenny Rogers loudly in the living room and could not cook.

Occasionally, she still phones me with a food question. Can she swap sherry vinegar for malt vinegar in a caponata? How long does it take to cook frozen peas?

I went to stay with Kirstin recently. Obviously, we ate out.

Bracken is set inside an historic Dunedin villa and owner Ken O'Connell was part of the initial training team for New Zealand's appearance at next week's Culinary Olympics in Erfurt, Germany. Judge him for yourself over a five, seven or nine-course degustation menu that changes every couple of weeks.

continue reading

Trip Advisor Reviews:

Bracken

Awards

2018 Cuisine Top 100 received @

9 September 2018

This restaurant is in the Cuisine Good Food Awards Top 100 for 2018 and will be featured in the Cuisine Good Food Guide 2018. The Top 100 restaurants are also the finalists for the Cuisine Good Food Awards 2018, and the Winners will be announced on the 15th of October.
Make a booking with Bracken
Sorry, this restaurant does not currently offer online bookings via Restaurant Hub, if you would like to make a booking please call
Call
Sorry, this restaurant does not currently offer online bookings via Restaurant Hub, if you would like to make a booking please call
Call
People who booked this restaurant also booked