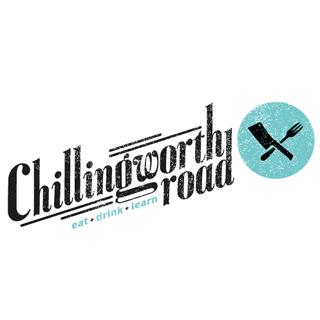 478 Cranford Street




Papanui, Christchurch




Dietary - Vegetarian Friendly

European

Dietary - Vegan Friendly

Dietary - Gluten Free Friendly

Wheelchair Accessible

Beef & Lamb Excellence Award

7:30am - 10:00pm

More times

mon

7:30am - 4:00pm

tue

7:30am - 10:00pm

wed

7:30am - 10:00pm

thu

7:30am - 10:00pm

fri

7:30am - 10:00pm

sat

3:00pm - 10:00pm
Chillingworth Road
478 Cranford Street
Papanui, Christchurch
Info

7:30am - 10:00pm

More times

mon

7:30am - 4:00pm

tue

7:30am - 10:00pm

wed

7:30am - 10:00pm

thu

7:30am - 10:00pm

fri

7:30am - 10:00pm

sat

3:00pm - 10:00pm

Dietary - Vegetarian Friendly

European

Dietary - Vegan Friendly

Dietary - Gluten Free Friendly

Wheelchair Accessible

Beef & Lamb Excellence Award

BEEF AND LAMB EXCELLENCE AWARDS Whenever you see the Excellence Awards logo or prestigious gold plate hanging on a restaurant wall, you can expect tasty, skillfully composed and superbly presented beef and lamb dishes.

Here at Chillingworth we are all about the full dining experience. The quality of food is paramount and to obtain that we have explored where the food comes from and is prepared at every level.

Our vegetables are sourced locally, focusing on seasonal ingredients with sustainable farming that are grown in quality soil, with little or no sprays or chemicals. By having a personal relationship with who we source our veges from, it guarantees we have transparency with our offerings, with knowledge they are healthy and full of all important flavour, texture and colour.

The food chain is so important in regard to the meat we use too. Again, by knowing the farmers we ensure that the animals are treated humanely, living free range with great food and space to move. This is of double benefit, as we are both doing the right thing with the animals care, but it also gives a better product. The meat is full of flavour and generally much tenderer.

We like to focus on the flavours of the ingredients and highlight the beauty of each individual element.

Enjoy!

Reviews

Professional Reviews:

Chillingworth Road

Average Professional Review Score

1 reviews

Restaurant Review: Chillingworth Road

14 October 2018

Leave behind the unassuming upper Cranford Street strip mall, and sidle through the bistro and bar to reach a dramatic, glamourous dining space with ruched wall coverings, black cord room dividers and glittery chandeliers. Here Chef Darren Wright stages five-, seven- or nine-course degustation menus of carefully stylised dishes with optional wine matches. You might be offered sous-vide salmon sitting on a little pulled smoked salmon, with fried kale and pickle garnish, or a crisp pork and prawn bonbon atop a pork medallion on a silky smooth apple puree. Wait staff are well-trained and courteous, seamlessly explaining food and wine options. Local wine producers are well represented on the wine list, with a good selection by the glass.

continue reading

Trip Advisor Reviews:

Chillingworth Road

Awards

2018 Cuisine Top 100 received @

9 September 2018

This restaurant is in the Cuisine Good Food Awards Top 100 for 2018 and will be featured in the Cuisine Good Food Guide 2018. The Top 100 restaurants are also the finalists for the Cuisine Good Food Awards 2018, and the Winners will be announced on the 15th of October.

Beef and Lamb Excellence Award received @

13 September 2018

The restaurants who currently hold the 2018 Excellence Award have not been compared with each other in the assessment process. Rather, they have been judged on their individual merits and style of cuisine. So, whenever you see the prestigious gold plate hanging on a restaurant wall, you can expect tasty, skillfully composed and superbly presented beef and lamb dishes. So take the guess work out of deciding where to dine and check out our restaurant directory to visit a restaurant near you serving exceptionally well executed and delicious beef and lamb dishes.

2018 Cuisine - 1 Hat received @

15 October 2018

The hat awards are the most prestigious awards that Cuisine offer.
Make a booking with Chillingworth Road
Sorry, this restaurant does not currently offer online bookings via Restaurant Hub, if you would like to make a booking please call
Call
Sorry, this restaurant does not currently offer online bookings via Restaurant Hub, if you would like to make a booking please call
Call
People who booked this restaurant also booked