fine dining degustation
Pescatore Restaurant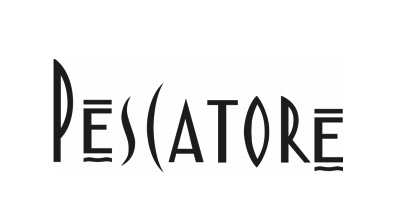 The George


50 Park Terrace




Christchurch Central, Christchurch




Dietary - Vegetarian Friendly

European

Dietary - Gluten Free Friendly

RANZ Vouchers

Wheelchair Accessible

Beef & Lamb Excellence Award

6:00pm - 10:00pm

More times

tue

6:00pm - 10:00pm

wed

6:00pm - 10:00pm

thu

6:00pm - 10:00pm

fri

6:00pm - 10:00pm

sat

6:00pm - 10:00pm
Pescatore Restaurant
The George
50 Park Terrace
Christchurch Central, Christchurch
Info

6:00pm - 10:00pm

More times

tue

6:00pm - 10:00pm

wed

6:00pm - 10:00pm

thu

6:00pm - 10:00pm

fri

6:00pm - 10:00pm

sat

6:00pm - 10:00pm

Dietary - Vegetarian Friendly

European

Dietary - Gluten Free Friendly

RANZ Vouchers

Wheelchair Accessible

Beef & Lamb Excellence Award

With its long-standing reputation, and panoramic views over Hagley Park, Pescatore continues to earn its position as one of New Zealand's best contemporary dining experiences.

Pescatore offers an exciting dining concept, enhanced by its stunning interior, which is sure to turn heads and rejuvenate guests' longstanding love affair with this iconic Christchurch restaurant.

The space is luxurious and modern, offering a minimalist approach to formal dining that is thoughtfully comfortable and uncluttered. For the very best in intimate dining, Pescatore's stunning private room is an ideal choice for an exceptional, exclusive dining experience.

Chef de Cuisine Reon Hobson and his team have created a unique, fresh, conceptual approach to the cuisine, which at its core has a passionate respect for ingredients. From the origins of classical cuisine to the very latest food techniques, the menu has been designed to engage the senses and build an emotionally rich experience triggering long held food memories from the past.

Seasonal menus are matched with top vintages from Pescatore's comprehensive wine list, honoured by Wine Spectator magazine as being one of the most outstanding restaurant lists in the world.

Pescatore offers a number of dining options, choose the one that suits your occasion and join us for an unforgettable dining experience.

Menu Reviews

Professional Reviews:

Pescatore Restaurant

Average Professional Review Score

2 reviews

Review: Pescatore is Christchurch's high temple of seafood

28 June 2018

We settled on ordering two appetisers, two mains and a dessert, and with the gratis additions of bread, an amuse bouche, a palate cleansing granita, and felt it was a generous meal despite modest portions. You will not leave Pescatore feeling stuffed but you will remember the revelatory flavours, beautiful plating and impeccable service for days after.

We were served a starter of malt tea infused with seaweed and it set the template for the theme that chef Ryan Henley explored in nearly every dish: the interplay of earth and sea. The peaty malt and the seaweed combined into sips of pure umami...

continue reading

Restaurant review: Pescatore, Christchurch

30 January 2018

Pescatore, the posh-verging-on-cerebral restaurant at The George hotel on the edge of Hadley Park, was in the midst of change when we visited. The crisply formal style remains but the menu had received a makeover while tweaks to the décor to relax the ambience were promised.

The reasoning is sound. For years Pescatore has attracted a well-heeled crowd with stylish if pricey menus prepared in a kitchen where well-known chefs held court and service was provided by some of the best-trained and smartest staff in the city. It was a formula that suited the times. But the starchiness that may have been an attraction in those halcyon days had tended to become slightly uncomfortable and a distraction from the excellence of the food and wine list.

continue reading

Awards

2018 Cuisine Top 100 received @

9 September 2018

This restaurant is in the Cuisine Good Food Awards Top 100 for 2018 and will be featured in the Cuisine Good Food Guide 2018. The Top 100 restaurants are also the finalists for the Cuisine Good Food Awards 2018, and the Winners will be announced on the 15th of October.

Beef and Lamb Excellence Award received @

13 September 2018

The restaurants who currently hold the 2018 Excellence Award have not been compared with each other in the assessment process. Rather, they have been judged on their individual merits and style of cuisine. So, whenever you see the prestigious gold plate hanging on a restaurant wall, you can expect tasty, skillfully composed and superbly presented beef and lamb dishes. So take the guess work out of deciding where to dine and check out our restaurant directory to visit a restaurant near you serving exceptionally well executed and delicious beef and lamb dishes.

2018 Cuisine - 2 Hats received @

15 October 2018

The hat awards are the most prestigious awards that Cuisine offer.
People who booked this restaurant also booked