casual dining cafes
Cook'n with Gas
Cook'n with Gas
Book Now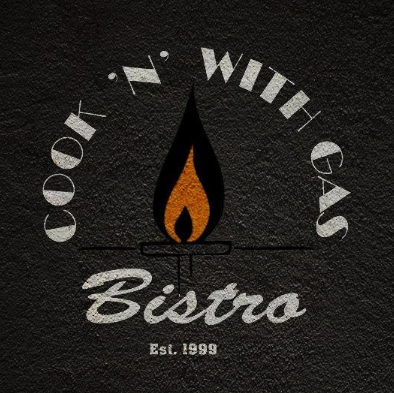 23 Worcester Boulevard




Christchurch Central, Christchurch




NZ and Pasifika

Dietary - Vegetarian Friendly

European

Dietary - Vegan Friendly

Dietary - Gluten Free Friendly

Wheelchair Accessible

Offers Early Bird Deals

Beef & Lamb Excellence Award

5:00pm - 10:00pm

More times

mon

5:00pm - 10:00pm

tue

5:00pm - 10:00pm

wed

5:00pm - 10:00pm

thu

5:00pm - 10:00pm

fri

5:00pm - 10:00pm

sat

12:00pm - 10:00pm

sun

12:00pm - 10:00pm
Cook'n with Gas
23 Worcester Boulevard
Christchurch Central, Christchurch
Info

5:00pm - 10:00pm

More times

mon

5:00pm - 10:00pm

tue

5:00pm - 10:00pm

wed

5:00pm - 10:00pm

thu

5:00pm - 10:00pm

fri

5:00pm - 10:00pm

sat

12:00pm - 10:00pm

sun

12:00pm - 10:00pm

NZ and Pasifika

Dietary - Vegetarian Friendly

European

Dietary - Vegan Friendly

Dietary - Gluten Free Friendly

Wheelchair Accessible

Offers Early Bird Deals

Beef & Lamb Excellence Award

One of Christchurch's most talked about restaurants, Cook'n' with Gas is a multi-award winning bistro that serves top quality modern New Zealand cuisine in an informal setting in a historic villa.

From the moment you walk into the 1860's villa you'll be greeted by friendly, knowledgeable staff, offered a drink from a list of over 200 national beers and wines. Look forward to sampling delicious local produce cooked with flair. Be prepared to relax with friends and enjoy the atmosphere which is "Cook 'n' with Gas".

Bruce Griffiths and his team have created a favourite destination for locals over the last 10 years with an environment that boasts paper on the tables and cutting-edge cuisine on the plate.

Cook'n' with Gas is situated opposite the Court Theatre and between the Museum and Art Gallery on Worcester Boulevard, established in 1999.

It's perfect when you want to show off Christchurch to your visitors or visiting clients. And when looking for a memorable restaurant experience in Christchurch, you will find it difficult to surpass the food, the drink and the service provided at Cook 'n' with Gas.

Menu Reviews

Trip Advisor Reviews:

Cook'n with Gas

Awards

Beef and Lamb Excellence Award received @

13 September 2018

The restaurants who currently hold the 2018 Excellence Award have not been compared with each other in the assessment process. Rather, they have been judged on their individual merits and style of cuisine. So, whenever you see the prestigious gold plate hanging on a restaurant wall, you can expect tasty, skillfully composed and superbly presented beef and lamb dishes. So take the guess work out of deciding where to dine and check out our restaurant directory to visit a restaurant near you serving exceptionally well executed and delicious beef and lamb dishes.
People who booked this restaurant also booked