fine dining degustation
Cafe Valentino
Cafe Valentino
Book Now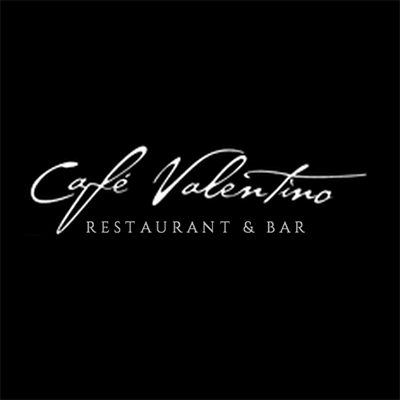 168 At Asaph Street




Christchurch Central, Christchurch




Italian

Pizza

Dietary - Vegetarian Friendly

Dietary - Vegan Friendly

Dietary - Gluten Free Friendly

Wheelchair Accessible

Family Friendly - High Chair

Beef & Lamb Excellence Award

12:00pm - 10:00pm

More times

mon

12:00pm - 10:00pm

tue

12:00pm - 10:00pm

wed

12:00pm - 10:00pm

thu

12:00pm - 10:00pm

fri

12:00pm - 10:00pm

sat

12:00pm - 10:00pm

sun

12:00pm - 10:00pm
Cafe Valentino
168 At Asaph Street
Christchurch Central, Christchurch
Info

12:00pm - 10:00pm

More times

mon

12:00pm - 10:00pm

tue

12:00pm - 10:00pm

wed

12:00pm - 10:00pm

thu

12:00pm - 10:00pm

fri

12:00pm - 10:00pm

sat

12:00pm - 10:00pm

sun

12:00pm - 10:00pm

Italian

Pizza

Dietary - Vegetarian Friendly

Dietary - Vegan Friendly

Dietary - Gluten Free Friendly

Wheelchair Accessible

Family Friendly - High Chair

Beef & Lamb Excellence Award

BEEF AND LAMB EXCELLENCE AWARDS Whenever you see the Excellence Awards logo or prestigious gold plate hanging on a restaurant wall, you can expect tasty, skillfully composed and superbly presented beef and lamb dishes.

Café Valentino is a vibrant Italian restaurant and Christchurch dining institution serving Chef Karren Gray's scrumptious, soul-satisfying take on Italian food alongside a heaping helping of hospitality.

Outstanding food should to be enjoyed in a buzzing atmosphere among great company and with excellent service – something Café Valentino's customers have been experiencing since 1991.

Menu

Wood fired flatbreads - Garlic, rosemary and rock salt finished

With parmesan

Wood fired flatbreads - Basil pesto, chilli and parmesan

Wood fired flatbreads - Caramelised onion and feta

Tomato bruschetta

Grilled ciabatta bread, rubbed with garlic and topped with a salsa of vine ripened tomato, red onion and fresh basil. Finished with extra virgin olive oil and aged balsamic.

Focaccia bruschetta with four pestos

Four pieces of focaccia brushed with extra virgin olive oil and garlic, grilled and served with four seasonal pestos

Olive marinate

Selection of olives marinated with fennel, orange, rosemary and garlic. Served gently warmed

Zuppa di pesce

Seafood chowder made with fresh local seafood. Topped with garlic croutons and served with warmed ciabatta

Arancini

Risotto balls – mushroom, spinach and taleggio crumbed and lightly fried. Served with housemade tomato chutney

Chicken liver and brandy parfait

Served with port wine jelly, gherkins and chargrilled ciabatta

Antipasto platter

A selection of continental meats, local and imported cheeses, sundried tomatoes, pickled vegetables, housemade chutney and pesto, olives, grissini breadsticks and other seasonal goodies

Arrosticini

Traditional Italian lamb skewers, marinated in garlic, lemon and rosemary. Chargrilled and served with lemon, sea salt and salsa verde

Sizes:

entree -$15.50
main -$24.00


Ravioloni fritti

Crispy fried ravioli stuffed with three cheeses. Sprinkled with parmesan and served with a tomato and herb napoletana sauce

Sizes:

entree -$12.00
main -$22.00


Cozze

Fresh Malborough mussels in the shell with a fresh tomato, white wine, chilli, garlic and basil sauce. Served with grilled ciabatta

Sizes:

entree -$17.50
main -$25.00


Calamari

Fresh local squid marinated in light chilli and lemon, coated in sea salt and cracked black pepper. Lightly fried and served crisp with a manuka smoked garlic and lemon aioli.

Gamberi all'aglio

Lemon garlic and parsley marinated prawns, tossed with chorizo, peppers and tomatoes. Served with grilled ciabatta

Capesante con prosciutto

Fresh scallops grilled and served on a potato rosti with rocket. Topped with crisp prosciutto

Margherita

Traditional. napoli style tomato sauce, clevedon valley buffalo mozzarella, fresh basil

Porcino

Portabello, porcini and button mushrooms, taleggio and mozzarella. Finished with truffle oil.

Pepperoni

Tomato, Italian pepperoni, onions, capsicum and mushrooms

Genovese

Basil pesto, wood fire roasted chicken, pumpkin, pinenuts, brie, red onion, spinach

Patata

Thin sliced seasoned potato, bacon, rosemary, rocksalt. Finished with truffle oil

Al salmone

Cold smoked salmon, tomato, red onion, cream cheese, capers and dill.

San marco

Manuka smoked speck bacon, garlic cloves, sliced vine ripened tomatoes, fresh basil, black olives, bocconcini cheese and a touch of chilli

Porchetta

Manuka smoked pork, marinated in a tangy sauce, red onions, green peppers, bocconcini cheese and cherry tomatoes. Finished with fresh lime coriander and chilli

Diavola

Hot sopressa salami, cherry tomatoes, fresh chilli, buffalo mozzerella, fresh basil

Pera

Wood fire roasted pear, gorganzola, proscuitto

Puttanesca

Cherry tomatoes, clevedon valley buffalo mozzarella, roast garlic, black olives, capers, anchovy, chilli and parsley

Gamberetti

Prawns, prosciutto, spinach, red capsicum, cherry tomatoes and a touch of chilli

Molto carne

Italian sausages, salami, Italian style bacon, tomatoes, mushrooms, black olives

Agnello fumato

Manuka smoked tomato and sweet paprika base topped with house smoked lamb fillet, caramelised onion, red peppers, spinach and feta

Frutti di mare

Classic seafood pizza. A selection of local calamari, prawns, scallops, shrimps and mussels topped with spring onions

Piccante

Wood fire roasted chicken, caramelised onion, spinach, mushroom and pinenuts. Drizzled with extra virgin olive oil and shaved parmesan

Alpina

Tomato, mozzarella, mushrooms, blue cheese, prosciutto, rocket, shaved pecorino

Calzone

Mini venison meat balls, tomato, basil, red onion, chilli and mozzarella.

Caesar salad

Our version of this classic with Romaine lettuce, grilled pancetta, sundried tomatoes, anchovies, shaved parmesan, soft boiled egg and red onion with garlic croutons and anchovy dressing

Mediterranean salad

With root vegetable crisps, balsamic roasted cherry tomatoes, artichokes, eggplant, feta cheese, rosemary roasted pecans, red peppers and olives. Tossed with mixed greens

Insalata paesana

Warm manuka smoked tomatoes, blue cheese, roasted kumara, avocado and smokey bacon with mixed salad greens and a walnut and raspberry

Pesto linguine

Fresh linguine pasta tossed with a pesto of fresh basil, pinenuts, garlic and parmesan in a light cream sauce

Polpettine di cervo

Spiced venison meatballs. Served with a red wine, basil, garlic and tomato sauce on freshly made spaghetti

Fettuccine apollo

Fresh flat pasta tossed with smoked chicken, bacon, onions and mushrooms with a touch of chilli. Cream or tomato and herb napoletana sauce

Fettuccine al salmone e vodka

Smoked salmon, beet greens, onion, garlic and capers with a dash of lemon infused vodka. Cream or tomato and herb napoletana sauce

Pappardelle steffano

Fresh pappardelle tossed with lamb fillet, marsala, field mushrooms, lemon, garlic, a touch of chilli and topped with ricotta

Rigatoni zucca arrostita e pollo affumicato

Fresh hollow tube pasta. Tossed with roast pumpkin, smoked chicken, spinach and roast garlic cream sauce. Topped with sundried tomato pesto.

Linguine siciliana

Linguine pasta tossed with peeled prawns, chorizo, garlic, tomatoes, zucchini and E.V. Olive oil.

Linguine marinara

A selection of premium local seafood tossed with coriander and linguine pasta, in a lemon infused E.V. olive oil or tomato and herb napoletana sauce

Penne basilicata

Fresh penne pasta tossed with Canterbury lamb fillet. Pan seared with manuka smoked tomatoes, feta and spinach. Tossed with sweet chilli and sundried tomato infused olive oil and topped with shaved parmesan.

Ravioli

Changes daily. Wait staff will advise

Rigatoni cardinale

Tube pasta tossed with chicken breast, sundried tomatoes, chopped spring onions and fresh Italian parsley, with a touch of sundried tomato pesto. Traditional cream or tomato and herb napoletana sauce

Linguine carbonara

Our version of this classic. Streaky bacon, mushrooms tossed with egg and a touch of cream. Finished with pecorino and truffle oil

Spaghetti bolognese

Fresh round pasta with the traditional Italian ragu of ground beef and pork, red wine, herbs and freshly peeled tomatoes, topped with parmesan

Linguine pollo e pistacchi

Smoked chicken and pistachios with marsala, lemon zest and green grapes, tossed with linguine pasta in extra virgin olive oil

Bucatini al arrabbiata

So-called 'angry pasta' because of it's heat. Bucatini pasta tossed with house manuka smoked bacon, chilli, garlic and fresh basil in a tomato and herb napoletana sauce

Pappardelle al ragu di guanciale

Braised beef cheek ragu, slow braised with garlic, vegetables and red wine tossed with fresh pappardelle

Gnocchi

Potato and parmesan gnocchi, tossed with eggplant, zucchini, roast garlic, red peppers and spinach in a roast tomato sauce. Topped with mozzarella and ovenbaked

Cannelloni

Spinach, mushroom and ricotta filled cannelloni. Topped with a fresh tomato and basil sauce and sundried tomato pesto

Lasagne al forno

Herbed low fat ground beef and pork with tomato, onions, garlic and vegetables between sheets of fresh pasta. Topped with béchamel, parmesan, tomato and herb napoletana sauce and house made basil pesto

Filetto di salmone

Fresh Malborough salmon fillet, pan roasted with seasonal greens, cherry tomatoes, saffron potatoes and lemon butter

Pesce del giorno – market price

Today's fish of the day. Wait staff will advise.

Veal parmigiano

Southland Veal escalops coated with focaccia crumbs, panfried, topped with tomato napoletana sauce and mozzarella with rosemary roasted potatoes and buttered spinach

Mediterranean lamb shanks

Slow cooked with garlic and vegetables in a red wine jus. Served with olive oil mash and gremolata

Price:

$24.00

Sizes:

little boy's serve (one shank) -$27.00
big boy's serve (two shanks) -$33.00


Lamb kidneys

Pan seared lamb kidneys with garlic, field mushrooms, smoked bacon in a tomato cream sauce with olive oil mash, toasted ciabatta and a tomato chilli onion jam

Pollo e funghi

Fresh chicken breast, oven roasted with herb fondant potatoes. Served with seasonal greens and a porcini and marsala seeded mustard cream sauce

Pancetta di maiale

Open range pork belly. Twice cooked. Served with carrot puree, buttered spinach, fondant potatoes, Granny Smith apple chutney and Rochdale apple cider jus

Agnello marinato

Canterbury lamb tenderloin marinated in green herb olive oil, chargrilled medium rare, served with grilled rosemary parmesan polenta and a braise of peppers, onion, tomato olives and capers. Finished with a red wine jus

Melanzane parmigiana

Grilled eggplant layered with tomato, fresh basil and clevedon coast buffalo mozzarella and oven baked.

Wakanui mid canterbury 300g sirloin

Grain finished, aged 21 days

Canterbury 300g angus ribeye

Grain finished, aged 21 days

Roast baby gourmet potatoes tossed with garlic, rock salt and rosemary

Golden fries served with house made smoked garlic aioli

Rocket, pear, blue cheese salad

Broccoli and toasted garlic almonds

Powered by OpenMenu

Reviews

Trip Advisor Reviews:

Cafe Valentino

Awards

Beef and Lamb Excellence Award received @

13 September 2018

The restaurants who currently hold the 2018 Excellence Award have not been compared with each other in the assessment process. Rather, they have been judged on their individual merits and style of cuisine. So, whenever you see the prestigious gold plate hanging on a restaurant wall, you can expect tasty, skillfully composed and superbly presented beef and lamb dishes. So take the guess work out of deciding where to dine and check out our restaurant directory to visit a restaurant near you serving exceptionally well executed and delicious beef and lamb dishes.
People who booked this restaurant also booked