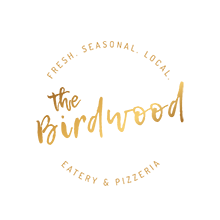 76 Malcom Ave, Beckenham, Christchurch




Dietary - Dairy Free Friendly

Dietary - Vegetarian Friendly

Wood-fired Pizzas

New Opening

15:00PM - 22:00PM

More times

mon

4:00pm - 10:00pm

tue

4:00pm - 10:00pm

wed

4:00pm - 10:00pm

thu

4:00pm - 10:00pm

fri

3:00pm - 10:00pm

sat

3:00pm - 10:00pm

sun

3:00pm - 10:00pm
The Birdwood - Pizzeria
76 Malcom Ave, Beckenham, Christchurch
Info

15:00PM - 22:00PM

More times

mon

4:00pm - 10:00pm

tue

4:00pm - 10:00pm

wed

4:00pm - 10:00pm

thu

4:00pm - 10:00pm

fri

3:00pm - 10:00pm

sat

3:00pm - 10:00pm

sun

3:00pm - 10:00pm

Dietary - Dairy Free Friendly

Dietary - Vegetarian Friendly

Wood-fired Pizzas

New Opening

Our vision for The Birdwood is simple, by day an Eatery with a strong focus on good food, coffee roasted in house in a space filled with warmth and light. By night we are a wood fired pizzeria. Our intention is to provide the community with a family focussed dining space. We pride ourselves on great hospitality by employing a team of people who share our vision to make people feel welcome and relaxed. Our food is crafted by talented chefs who have a passion for simple and great food, delivered to a high standard every time. We roast our own coffee, make our own bread and pizza dough and we constantly strive to be better than the day before. We are passionate about our business, our team and our customers. The team looks forward to sharing The Birdwood with you soon.

Menu Reviews

Professional Reviews:

The Birdwood - Pizzeria

Restaurant Review; The Birdwood

22 January 2019

I have to say however, that the dish of the night, ordered by my fellow diner, was freshly caught Akaroa flounder, baked whole with salsa verde, soft herbs, buttered new potatoes, fennel and lemon salad. Cooked to perfection, moist, juicy, flaking easily from the bone and full of freshness, one forkful and I was in love and will return for my own plate (which I won't share). From the beautiful accents of the discreet European staff, to the spoon-licking, perfectly balanced tiramisu, The Birdwood has a lot to say, without saying too much at all.

continue reading

Cafe Chat: Family cafe and pizzeria opens in Beckenham

18 April 2018

A new family pizzeria and cafe has moved into the heart of Christchurch suburbia. The Birdwood opened mid-last week on a quiet street in Beckenham.

Husband and wife team Nick and Sarah Freeman are behind the city's latest establishment. If their last name sounds familiar that's because the restaurateurs gave their moniker to their other restaurant, Freemans in Lyttelton.

Opening an eatery close to home has been a goal for the Beckenham residents for more than seven years. "We love community operations, that's what we do well. We wanted to own a business in the hub of our community so we can see our neighbours and friends everyday," Sarah explains...

continue reading

TripAdvisor Reviews:

The Birdwood - Pizzeria

Special Offers

Conditions apply, find out in restaurant.

$20 Pizzas every Tuesday & Wednesdays


Conditions apply, find out in restaurant.

Conditions apply, find out in restaurant.
Other interesting restaurants in the area