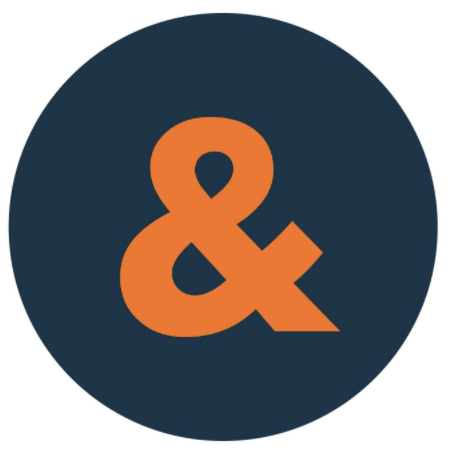 228 Orakei Road




Remuera, Auckland




Dietary - Vegetarian Friendly

Dietary - Vegan Friendly

Dietary - Gluten Free Friendly

RANZ Vouchers

Ocean Views

Wheelchair Accessible

Outdoor Seating

Family Friendly - High Chair

Beef & Lamb Excellence Award

Pickup

7:00am - 4:00pm,
7:00am - 4:00pm More times

mon

7:00am - 4:00pm,


7:00am - 4:00pm

tue

7:00am - 4:00pm,


7:00am - 4:00pm

wed

7:00am - 10:00pm,


7:00am - 10:00pm

thu

7:00am - 10:00pm,


7:00am - 10:00pm

fri

7:00am - 10:00pm,


7:00am - 10:00pm

sat

7:30am - 10:00pm,


7:30am - 10:00pm

sun

7:30am - 10:00pm,


7:30am - 10:00pm
Ampersand Eatery
228 Orakei Road
Remuera, Auckland
Info

7:00am - 4:00pm,<br/> 7:00am - 4:00pm

More times

mon

7:00am - 4:00pm,


7:00am - 4:00pm

tue

7:00am - 4:00pm,


7:00am - 4:00pm

wed

7:00am - 10:00pm,


7:00am - 10:00pm

thu

7:00am - 10:00pm,


7:00am - 10:00pm

fri

7:00am - 10:00pm,


7:00am - 10:00pm

sat

7:30am - 10:00pm,


7:30am - 10:00pm

sun

7:30am - 10:00pm,


7:30am - 10:00pm

Dietary - Vegetarian Friendly

Dietary - Vegan Friendly

Dietary - Gluten Free Friendly

RANZ Vouchers

Ocean Views

Wheelchair Accessible

Outdoor Seating

Family Friendly - High Chair

Beef & Lamb Excellence Award

Pickup

BEEF AND LAMB EXCELLENCE AWARDS Whenever you see the Excellence Awards logo or prestigious gold plate hanging on a restaurant wall, you can expect tasty, skillfully composed and superbly presented beef and lamb dishes.

From dawn till dusk the kitchen offers plates of deliciousness using seasonal ingredients and Chef Mikey Newlands' passion in all things that are yummy.

The Bar in the centre of the room is also on show from morning till night, serving your 'anytime of the day' beverage.

And enter and turn right towards the Coffee Alley; this is the 'Espresso Workshop Roastery' - where all your brew-nerd-needs are taken care of...

***********************************************************************

Find us nestled in amongst the fine community that is the Orakei Bay Village. Come for the day and hang out with us !!

Menu Reviews

Professional Reviews:

Ampersand Eatery

Average Professional Review Score

5 reviews

Restaurant review: Ampersand Eatery, Auckland

4.0

Ginny Grant for Stuff

29 January 2018

The expansive space manages to feel intimate at night. The deck awnings and screens come down and the lighting is good. When we dined there was a draft, however, that blew across the dining room, marring the cosiness a little – but I did note a pile of blankets in a basket for those in need. Running the floor on our visit was Matt Woodward; charming and efficient on a busy night.

Chef-owner Mikey Newlands was head chef at elegant country restaurant Bracu and fine-dining pop-up Allechante, but at this all-day eatery, the food is casual – which is not to say it isn't exciting or interesting. There is plenty of technique going into the dishes, but it feels relaxed and unpretentious.

continue reading

Restaurant review: Ampersand, Orakei

2.5

New Zealand Herald

16 July 2017

If you should ever lose perspective on your importance in the scheme of things, a visit to Ampersand will set you right. I suppose we were feeling a bit pleased with ourselves when we arrived: we had just battled through that torrential rush-hour rain last week and found a rare parking spot at Orakei Bay Village (this latter is an achievement on a par with solving a seven-colour Rubik's Cube, though I gather improvements are planned).

continue reading

Brunch review: Ampersand Eatery, Orakei

4.5

New Zealand Herald

18 June 2017

A friend who arrived before us texted to say, "The menu is bangin'", by which he meant, "very good", and he was right. Menu items considered by our party included a Colombian corn cake ($19), a breakfast ramen ($19), a smoked trevally and potato omelette ($19) - thoughtful, interesting dishes that make you feel that you're in the hands of somebody who really knows food, which you are. The chef behind Ampersand is the much-celebrated Mikey Newlands, whose last gig was in charge of southern Auckland's leading fine-dining restaurant, Bracu. However, there is only one sure way I know of to benchmark a brunch spot and that's by eating their big breakfast option - bacon, eggs, hash browns, sausage etc. Ampersand's version ($23), simply described on the menu by a list of its constituent parts - glazed free-range bacon, house kransky, fried eggs, field mushrooms, waffle hash - was elegantly presented, perfectly cooked and off-kilter enough, with the waffle-iron cooked hash brown and the sweet bacon, that it felt as if I was getting something quite special.

continue reading

Restaurant Review: Ampersand, Orakei

5.0

Viva

7 June 2017

I can't visit the suburb of Orakei without remembering my horrific first experience there. I'd just arrived in Auckland, was trying to break into the media industry and wanted to have some professional photos taken.

Someone recommended a guy who'd do it for cheap and, when a cash price had been negotiated, he told me to meet him in an empty boat shed at noon, the sort of invitation where if it happened in a horror movie you'd be yelling "no, don't do it!" to the main character, knowing he was about to be murdered.

I wasn't physically harmed on this photoshoot but the emotional scars remain. No lighting, no makeup, the sun beating through the corrugated plastic roof, making me sweat in my cheap woollen suit. The perspiration and stress triggered a rash on my face which is clearly visible in the final photos.

continue reading

First Look: Ampersand - Orakei's new bistro-chic restaurant

Metro Eats

10 April 2017

Designed by Ctrl Space, 120-seater restaurant Ampersand with its high stud ceiling, teal blue walls and raw wood is a collaboration between Mikey Newlands (ex-Bracu), his sommelier partner Amanda Rogers (ex-Sidart) and Espresso Workshop's Andrew Smart. The interior is split by a tall, well-stocked bar to become half-dining room, half coffee roastery and features a show-stopping Probatone 25 – "that's German for effing big coffee roaster" – that Smart's team will roast from at least five days a week. Outside there is a 60 seat all-weather, heated deck.

Here, so that the two operations can function cohesively, a high-tech afterburner allows only pleasant roasting aromas into the room, meaning Newland's delicious cooking smells won't be quashed by the scent of burnt toast that roasters can often emit. All going well, Espresso Workshop will move their entire Parnell operation to ?rakei later in the year.

continue reading

Awards

2018 Critics Choice - Runners Up received @

1 January 2018

For the inaugural Restaurant Hub's Critics' Choice Awards, New Zealand Herald restaurant critics Jesse Mulligan, an Editor from Viva, and Kim Knight, a Restaurant Critic from Canvas considered their favorite dining experiences of 2017 and picked their respective top five restaurants, including their overall winners. The Runner-up Award was presented to the 4 out of their top 5 restaurant dining experiences from 2017 that weren't selected as overall winners.

Beef and Lamb Excellence Award received @

13 September 2018

The restaurants who currently hold the 2018 Excellence Award have not been compared with each other in the assessment process. Rather, they have been judged on their individual merits and style of cuisine. So, whenever you see the prestigious gold plate hanging on a restaurant wall, you can expect tasty, skillfully composed and superbly presented beef and lamb dishes. So take the guess work out of deciding where to dine and check out our restaurant directory to visit a restaurant near you serving exceptionally well executed and delicious beef and lamb dishes.
Make a booking with Ampersand Eatery
Sorry, this restaurant does not currently offer online bookings via Restaurant Hub, if you would like to make a booking please call
Call
Sorry, this restaurant does not currently offer online bookings via Restaurant Hub, if you would like to make a booking please call
Call
People who booked this restaurant also booked