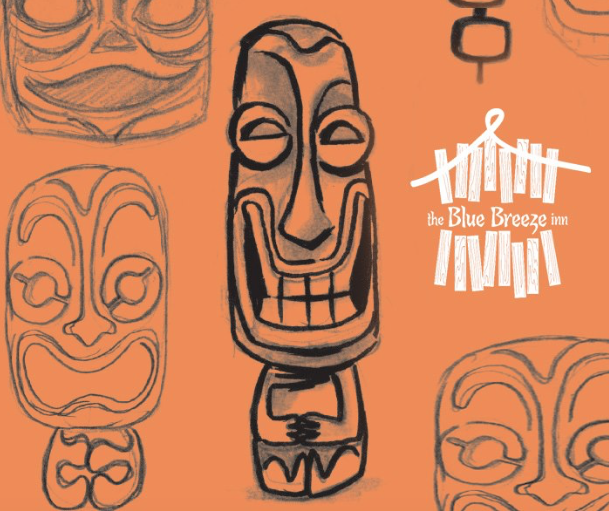 146 Ponsonby Road




Ponsonby, Auckland




Chinese

Asian

Asian Fusion

RANZ Vouchers

12:00pm - 10:00pm

More times

mon

12:00pm - 10:00pm

tue

12:00pm - 10:00pm

wed

12:00pm - 10:00pm

thu

12:00pm - 10:00pm

fri

12:00pm - 10:00pm

sat

12:00pm - 10:00pm

sun

12:00pm - 10:00pm
The Blue Breeze Inn
146 Ponsonby Road
Ponsonby, Auckland
Info

12:00pm - 10:00pm

More times

mon

12:00pm - 10:00pm

tue

12:00pm - 10:00pm

wed

12:00pm - 10:00pm

thu

12:00pm - 10:00pm

fri

12:00pm - 10:00pm

sat

12:00pm - 10:00pm

sun

12:00pm - 10:00pm

Chinese

Asian

Asian Fusion

RANZ Vouchers

The Blue Breeze Inn is brought you by the chef who opened the popular Thai fusion, MooChowChow. Head to Ponsonby in Auckland Central for an Asian fusion where modern Chinese cuisine collides with the Pacific.

Gear up that palate for new, fresh and exciting tastes packed into the kinds of dishes you thought you knew. There are wontons and dumplings and buns but not as you know them. The highly elegant culinary culture of the kitchen means that the maximum flavour of each ingredient is being extracted so that these classics are a thousand times better. This is an innovative take on traditional fare. The ever-changing menu means that there's always something new to experience. Gluten-free options are available.

These plates were designed to be shared so bring along a few friends or the family. If you're in a large group, you may be seated in your own exclusive booth. The tropical-themed decor and wooden furniture create a cosy ambience perfect for kicking back and discovering something new. Enjoy the breeze outdoors or take a seat by the open kitchen bar and watch your meal come to form in the flaming woks.

Dine casually or come in for the post-work drinks. The extensive lists of drinks are guaranteed to cure any thirst. Play it safe with handcrafted beers and wines that you know or invigorate your soul with a signature cocktail. This venue also features New Zealand's premium rum and cocktail bar: the Rum Jungle. That always gets the party started.

Whether it's your birthday or just another casual night out, head on down to The Blue Breeze Inn and treat yourself to a spectacle. Book online now for an instant reservation.

Menu Reviews

Professional Reviews:

The Blue Breeze Inn

Average Professional Review Score

1 reviews

Metro Eats - June 2013

23 June 2013

The men on the floor wear dinky Hawaiian shirts and are deliciously attentive; the women swoop and glide and look after you beautifully, too. The fitout's also cool: a Hawaiian tiki bar, of all things, complete with its own mask motif. There are craft beers on tap, lots of rum and drinks you can slurp from a coconut. And there's great food.

continue reading

Trip Advisor Reviews:

The Blue Breeze Inn

Awards

2018 Critics' Choice Award received @

10 February 2018

Restaurant Hub's Critics' Choice Award is awarded, by New Zealand Herald restaurant critics Jesse Mulligan (Viva) and Kim Knight (Canvas), to the top two restaurants of the year.

2018 Critics Choice - Runners Up received @

1 January 2018

For the inaugural Restaurant Hub's Critics' Choice Awards, New Zealand Herald restaurant critics Jesse Mulligan, an Editor from Viva, and Kim Knight, a Restaurant Critic from Canvas considered their favorite dining experiences of 2017 and picked their respective top five restaurants, including their overall winners. The Runner-up Award was presented to the 4 out of their top 5 restaurant dining experiences from 2017 that weren't selected as overall winners.
People who booked this restaurant also booked