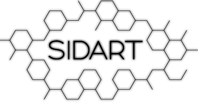 283 Ponsonby Road




Ponsonby, Auckland




International

Dietary - Vegetarian Friendly

RANZ Vouchers

6:30pm - 10:00pm

More times

tue

6:30pm - 10:00pm

wed

6:30pm - 10:00pm

thu

6:30pm - 10:00pm

fri

12:00pm - 1:30pm,


6:30pm - 10:00pm

sat

6:30pm - 10:00pm
Sidart
283 Ponsonby Road




Ponsonby, Auckland
Info

6:30pm - 10:00pm

More times

tue

6:30pm - 10:00pm

wed

6:30pm - 10:00pm

thu

6:30pm - 10:00pm

fri

12:00pm - 1:30pm,


6:30pm - 10:00pm

sat

6:30pm - 10:00pm

International

Dietary - Vegetarian Friendly

RANZ Vouchers

Sid Sahrawat is one of New Zealand's most exciting chefs, revered within the industry for his innovative and inspirational cooking. In 2009 he opened SIDART, his dream restaurant in Three Lamps, Ponsonby.

Passionate in his kitchen to the point of obsession, Sid has worked hard to make the SIDART experience accessible and personal for diners: "We aim to combine the precise technique and product knowledge of formal dining with a personal touch I'd like to think is uniquely SIDART."

Sid has won numerous accolades, he has been awarded Lewisham awards for innovative chef and outstanding chef. He was runner up progressive restauranteur for Metro magazine in 2012 and he was awarded Best Chef by Metro magazine in 2014.

Menu Reviews

Professional Reviews:

Sidart

The new Sidart: Way beyond butter chicken

20 October 2018

Back in July, Sahrawat announced Sidart would continue to showcase New Zealand produce "but in a contemporary Indian format that is a more formal and precise execution of the cuisine currently offered at popular sister restaurant, Cassia".
I was dubious. But if Cassia was the pinnacle of modern Indian cuisine in Auckland, the new Sidart relegates it to Base Camp (or at least somewhere on the Hillary Step).

One of our five courses combined slabs of raw kingfish with warm scampi cooked in a light pakora batter, served on a glug of cultured cream with a disc of pickled ginger sorbet under a nasturtium leaf that had been compressed in dill oil.

continue reading

Restaurant review: Sidart, Ponsonby

24 March 2018

At Sidart, the toilet paper is en pointe. Literally. I went to the bathroom twice, and both times, the roll ended in a neat triangle.

Who does this?

No, seriously, who does this, because every time I looked around every staff member was fully occupied tending to every customer's every gustatory need. Attention to detail? I was surprised there wasn't a chocolate on my pillow when I got home.

It was just a regular Wednesday. We established this when we booked online, when someone phoned to confirm our booking on the day and when we were escorted to a table with a gazillion-dollar view. "No special occasion," we said, cheerfully. And then Sidart proved us wrong.

continue reading

Sidart's Special Birthday Plans

19 July 2017

When Sid Sahrawat invites fellow top chef Giulio Sturla into his kitchen for a one-night-only dining event in September, spare a thought for the poor person in charge of the menus.

After all, the ingredients that will create the gastronomic experience will be plucked from the ground at the very last minute, setting a hasty deadline on the printers.

continue reading

Restaurant review: Sidart, Ponsonby

18 December 2016

Sid Sahrawat's eponymous fine-dining restaurant has doubled in size. You go in the old door, to the right at the top of the stairs and, if you end up in the new part (the north wing, perhaps?), you come out another door to go to the impeccably appointed loos.

When you do so, you realise that between the two, and taking up some of the space the restaurant might otherwise have colonised, is a room labelled a yoga studio, which is barely larger than a campervan. The Professor was worried about how they held classes in there. Would participants take it in turns to do the downward dog? Do you have to be proficient enough to roll up like a hedgehog before they let you in?

continue reading

Where to Go: Sidart's New Refit

23 November 2016

Here's your first peek inside the new-look Sidart, master chef Sid Sahrawat's award-winning restaurant at Three Lamps Plaza, which has just undergone a lavish facelift.

Sidart '2.0' adds a second dining area, which has its own marble bar with mirrored tiles — the Alhambra room, a nod to its previous incarnation — and dedicated bathroom facilities. The restaurant now seats an extra 20-plus guests, both dining rooms can be booked for private functions and, for the first time, solo diners can be catered for.

continue reading

NZ Herald - Feb 27, 2016

27 February 2016

With most art, you produce it once and then people consume it. As a chef, you produce it and produce it and produce it. There is no time to sit back and appreciate your own genius, no time to watch the money and awards roll in. Sahrawat, 35, is on his feet for more than 12 hours most days, slicing carrots and cooking scallops and vacuuming the floor of the kitchen 20 times a day with his portable dustbuster.

A great restaurant is about repetition. This sounds as glamorous as it isn't. Three hundred and twenty plates go out each night at Sidart and every version of each dish has to look the same. Every day for a month you do the hard work of emulating what you've already done hundreds of times before. If you don't have a crazy love for perfection, you're not going anywhere.

Sahrawat's father was in the army and used to stress discipline and consistency. "They're things I've always taken from him," he says. "Sometimes the kitchen has to be like a small army."

He has built a solid team around him. This has been crucial to his success, he says. Three of his four chefs have been with him for more than a year, which is a reasonable amount of time in the hospitality game. His sous chef has been with him nearly three years. His restaurant manager has been with him nearly two. He's away two days a week at his second restaurant, Cassia, so he needs to be sure the restaurant runs the same way without him as with him.

"You're nothing without your team," he says. "It's a family. We spend more time together than we do with our families."

continue reading

Viva Review - July 1, 2015

1 July 2015

This being the luxury issue, I was challenged by my editor to find a suitably opulent way to eat. So, when flying to Waiheke Island in a black Eurocopter didn't work out, I went for the next best thing: driving to Three Lamps in a Kia Sportage.

The chef's table at Sidart is Auckland's most expensive meal, and its most incredible. For $180 a person you'll receive nine courses of food plus extras, while sitting with three friends in gallery formation at the kitchen pass of the city's best chef. You'll also get one glass of Champagne, along with the one you steal from your pregnant wife.

Of course, "best chef" is a bit like "best artist" — it depends what you're into — but if I was sentenced to death and offered one last meal I would definitely ask for Sid to cook it (presuming my imaginary jailers had access to some artisan boutique earthenware and a decent induction hob).

continue reading

Trip Advisor Reviews:

Sidart

Awards

2018 Metro top 50 Awards received @

6 April 2018

Metro Top 50 Finalist for 2018

2018 Cuisine Top 100 received @

9 September 2018

This restaurant is in the Cuisine Good Food Awards Top 100 for 2018 and will be featured in the Cuisine Good Food Guide 2018. The Top 100 restaurants are also the finalists for the Cuisine Good Food Awards 2018, and the Winners will be announced on the 15th of October.

2018 Cuisine - 2 Hats received @

15 October 2018

The hat awards are the most prestigious awards that Cuisine offer.
People who booked this restaurant also booked