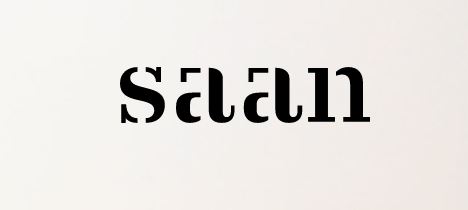 160 Ponsonby Road




Ponsonby, Auckland




Thai

Asian

Asian Fusion

Dietary - Vegetarian Friendly

12:00pm - 10:00pm

More times

mon

4:00pm - 10:00pm

tue

4:00pm - 10:00pm

wed

12:00pm - 10:00pm

thu

12:00pm - 10:00pm

fri

12:00pm - 10:00pm

sat

11:00am - 10:00pm

sun

11:00am - 10:00pm
Saan
160 Ponsonby Road
Ponsonby, Auckland
Info

12:00pm - 10:00pm

More times

mon

4:00pm - 10:00pm

tue

4:00pm - 10:00pm

wed

12:00pm - 10:00pm

thu

12:00pm - 10:00pm

fri

12:00pm - 10:00pm

sat

11:00am - 10:00pm

sun

11:00am - 10:00pm

Thai

Asian

Asian Fusion

Dietary - Vegetarian Friendly

Saan is an award-winning Thai restaurant located on Ponsonby Rd; one of Auckland's most vibrant, creative & cosmopolitan suburbs.

Saan specialises in authentic regional Thai food that combines traditional techniques and family recipes with the best New Zealand produce.

Favourite dishes such as the Som Tum green papaya salad and the crispy soft-shell crab are what has made Thailand street food world famous.

Our drinks menu includes independent New Zealand wine & beer along with cocktails from our award-winning bar team

We are very careful to choose ingredients that have been sourced with a deep respect for the environment.

Menu Reviews

Professional Reviews:

Saan

Average Professional Review Score

2 reviews

Canvas Review - Saan, Dec 5 2015

5 December 2015

Nat Cheshire's fit-out of Saan has totally transformed the old Video Ezy building on the corner of Ponsonby Rd and Norfolk St. Where we used to sneak back our overdue cassettes in the after-hours slot, there are elegant floor-to-ceiling sliding windows. Inside, the place has an alluring plantation feel with its white-over-wood toning, wide-slat venetian blinds, tables far enough apart to make the space feel cool and luxurious, with glimpses of gold I remember from Bangkok.

You can't book but we were greeted by co-owner Krishna Botica, who took our coats and immediately showed us to a table by the window. But this was a Tuesday and arriving at 7pm sharp we were lucky. Within minutes there was a queue behind us, so don't be lulled into rolling up later in the week and expecting a table without a wait at the bar first.

continue reading

Viva Review - Nov 11, 2015

11 November 2015

Parking in Ponsonby is out of control. Many is the time I've arrived by Camry for a 7pm dinner date, only to spend the next 25 minutes prowling the side streets looking for somewhere to park it. If I'm lucky I'll come across a resident who has put orange cones out to claim the space outside their home. But cones hold no legal standing. I bite my thumb at cones.

Once again on Thursday night it was bumper-to-bumper in Ponsonby Central, the only public carpark for a kilometre in either direction, and I was nosing out into traffic thinking about giving up when a ute vacated the carpark of my dreams, and I slid into a spot right outside the new Saan restaurant.

All of which is to say that I couldn't have arrived in a happier mood, and things only got better from there. Saan is a really first rate eatery serving probably the best Thai food in the city, and I'm predicting many happy nights here.

continue reading

Awards

2018 Metro top 50 Awards received @

6 April 2018

Metro Top 50 Finalist for 2018

Beef and Lamb Excellence Award received @

13 September 2018

The restaurants who currently hold the 2018 Excellence Award have not been compared with each other in the assessment process. Rather, they have been judged on their individual merits and style of cuisine. So, whenever you see the prestigious gold plate hanging on a restaurant wall, you can expect tasty, skillfully composed and superbly presented beef and lamb dishes. So take the guess work out of deciding where to dine and check out our restaurant directory to visit a restaurant near you serving exceptionally well executed and delicious beef and lamb dishes.