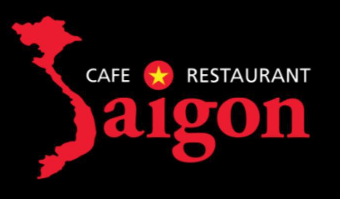 462 New North Road




Kingsland, Auckland




Family

Asian

Vietnamese

Vegetarian Friendly

BYO
Saigon Cafe & Restaurant
462 New North Road




Kingsland, Auckland
Info

Family

Asian

Vietnamese

Vegetarian Friendly

BYO

Enter Saigon Cafe on New North Road and you will instantly feel the authenticity of this newly refurbished Vietnamese restaurant. The food is fantastic –a fusion of North and South Vietnamese traditional flavours that includes the ever popular main of Bun Cha, a dessert of Lychee Panna Cotta and a refreshing drink of Lemon Grass Mojito. These flavours are just the beginning of what is offered in this unique space.

Restaurant owner Tommy Pham and his chefs are all Vietnamese, and they are skilled at what they do. 'One of the things that gives our dishes that authentic feel,' says Tommy, 'is the fact that many of them are char grilled.'

The sense of stepping into Saigon is also evident in two stunning paintings covering the walls of the restaurant. Recent work of local artist Lucy Davidson creates an unique ambiance.

The first painting, executed in black and white, depicts an old street in Hanoi.

The second painting provides a striking contrast to the street scene, and is a reminder to viewers that the cuisine they are enjoying originates from an area rich in resourcefulness. Tommy is thrilled with the atmosphere it provides, which, he says, "reminds us of the home we left in 2001." He is delighted to be able to introduce the magic of Vietnam to his Auckland customers.
People who booked this restaurant also booked