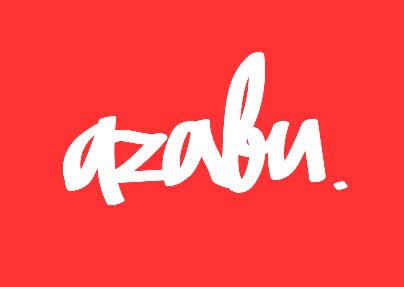 26 Ponsonby Road




Grey Lynn, Auckland




Japanese

Dietary - Vegetarian Friendly

Family Friendly - Kids Menu

Pickup

5:00pm - 10:00pm

More times

mon

5:00pm - 10:00pm

tue

5:00pm - 10:00pm

wed

12:00pm - 10:00pm

thu

12:00pm - 10:00pm

fri

12:00pm - 10:00pm

sat

12:00pm - 10:00pm

sun

12:00pm - 10:00pm
Azabu
26 Ponsonby Road




Grey Lynn, Auckland
Info

5:00pm - 10:00pm

More times

mon

5:00pm - 10:00pm

tue

5:00pm - 10:00pm

wed

12:00pm - 10:00pm

thu

12:00pm - 10:00pm

fri

12:00pm - 10:00pm

sat

12:00pm - 10:00pm

sun

12:00pm - 10:00pm

Japanese

Dietary - Vegetarian Friendly

Family Friendly - Kids Menu

Pickup

Azabu combines Peruvian Japanese Nikkei flavours with more Tokyo-style dishes in a dining room that's just as lively. Hidden away out the back, off Maidstone Lane is Roji, Azabu's stealthy saké and cocktail bar.

Executive Chef Yukio Ozeki is a big fan of Nikkei, the fresh Peruvian Japanese crossover flavours that have grown out of Peru's huge Japanese community. Yukio's menu combines Nikkei-influenced dishes and modern Japanese with an emphasis on the fun and the interesting.

The large and small plates are made to be shared - don't be shy.

Menu Reviews

Professional Reviews:

Azabu

Average Professional Review Score

3 reviews

Top of the Drops: The Viva Team's Favourite Bars

17 April 2018

They do amazing cocktails at Azabu on Ponsonby Road, plus the Japanese snacks make the perfect accompaniment. It's really dark inside (usually a good thing), super stylish, the manager Ken is really friendly and the cocktail menu changes regularly. My recent favourite was a ginger margarita. Apparently, the days to go for an early evening drink are Tuesday and Wednesday when the bar atmosphere is the most lively.

continue reading

Restaurant review: Azabu, Ponsonby

18 February 2017

At a certain point, we stepped outside for a cocktail. On the back deck of Azabu, it was a surprise to realise (a) it was still daylight and (b) we were still in Auckland.

Inside was leather pencil skirts and satin halter tops slashed to the waist; all of the city's interesting shoes and interesting people, in a single slim and interesting space.

We had been seated by a woman who looked like a model. The next day, I realised she was a model. Specifically, a former New Zealand's Next Top Model. She was beautiful. So were the glossy, mossy-green wall tiles. So was the snapper ceviche with plum dressing and pops of salty, fishy tobiko. In part, and in sum, Azabu was a stunner.

But looks aren't everything, right? Beauty is how you feel on the inside. I can confirm, post-beef tataki tostada, we felt pretty damn fine on the inside.

continue reading

Restaurant Review: Azabu, Ponsonby

31 August 2016

The new Japanese restaurant Azabu arrives on a Ponsonby streetblock with little else to recommend it. The stretch from Great North to Crummer isn't the worst retail strip in Auckland, but you can imagine a couple of Germans getting out of their Uber on the corner to walk the famous Ponsonby Rd and being somewhat underwhelmed by a T-shirt shop, four hairdressers and an Indian guy handing out takeaway menus.

And, sure, there's a bottlestore, a cafe and a decent art gallery too, but Azabu is by some distance the most exciting thing to have happened around here for decades, with a total gut and rebuild creating a sophisticated and beautiful restaurant that stretches back into Maidstone St. Dark leather, pale timber, vivid photography on the walls — it's what your lounge would look like if you took styling advice from Urbis.

continue reading

Trip Advisor Reviews:

Azabu

Awards

2017 Cuisine Good Foods Award received @

1 October 2017

2017 Chef Hats award

2018 Metro top 50 Awards received @

6 April 2018

Metro Top 50 Finalist for 2018

2018 Cuisine Top 100 received @

9 September 2018

This restaurant is in the Cuisine Good Food Awards Top 100 for 2018 and will be featured in the Cuisine Good Food Guide 2018. The Top 100 restaurants are also the finalists for the Cuisine Good Food Awards 2018, and the Winners will be announced on the 15th of October.
People who booked this restaurant also booked