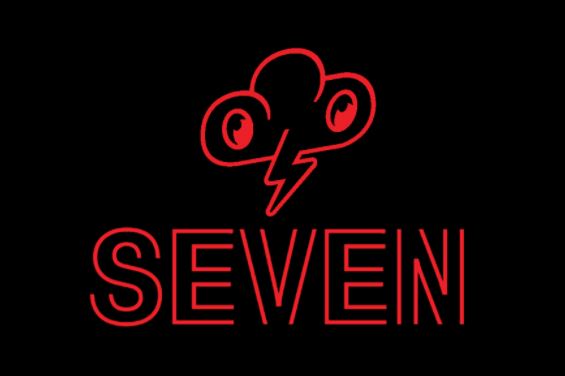 52 Tyler Street




Auckland Central, Auckland




Restaurant Month

Offers Early Bird Deals

12:00pm - 10:00pm

More times

mon

12:00pm - 10:00pm

tue

12:00pm - 10:00pm

wed

12:00pm - 10:00pm

thu

12:00pm - 10:00pm

fri

12:00pm - 10:00pm

sat

3:00pm - 10:00pm
Seven
52 Tyler Street
Auckland Central, Auckland
Info

12:00pm - 10:00pm

More times

mon

12:00pm - 10:00pm

tue

12:00pm - 10:00pm

wed

12:00pm - 10:00pm

thu

12:00pm - 10:00pm

fri

12:00pm - 10:00pm

sat

3:00pm - 10:00pm

Restaurant Month

Offers Early Bird Deals

Auckland's most coveted rooftop opens its exclusive doors to a new boisterous asian eatery with Ebisu Head Chef Fred Wong at its reins, all comers will be treated to pan-asian delicacies over unrivalled views of the harbour.

RESERVATIONS & WALK-INS AVAILABLE EVERYDAY.

If you're lucky enough to reserve a table we look forward to seeing you soon.
But don't worry if you can't book online; we have an entire section available for walk-ins, just head up early and see our front desk.

For bookings of 10 or more please call the restaurant to make your booking.

Please note that if you are booking for 10 people or more, you will be placed on our set menu.

Menu Reviews

Professional Reviews:

Seven

Average Professional Review Score

2 reviews

Restaurant Review: Seven, Seafarers Building

22 November 2017

A cafe owner recently created a bit of a fracas, a brouhaha, a hullabaloo about the Metro Top 50 Cafe Awards, when he suggested on social media that they were not rewarding the right people or, worse, were in the pockets of the wrong people.

As a former judge of those awards I can confirm that their ethics are unimpeachable, though I do sympathise with anyone who wonders how you judge a small hole-in-the-wall espresso bar against a full service, all-day eatery such as Takapuna Beach Cafe...

continue reading

Restaurant review: Seven, Auckland CBD

7 October 2017

On a sunny day, I imagine Seven is fabulous. Late at night, I imagine Seven is fabulous. At 6.30pm on an inclement Tuesday, it was like eating in a tent.

When I say tent, I don't mean one of those super-cute Lotus Belle things you might erect at a three-day yoga retreat. I mean one of those green and white canvas behemoths you might remember from primary school camps, assuming you were born when kids had camps and not Learning Experiences Outside the Classroom.

The rooftop of the Seafarers Club used to be a private members' space. Now it's home to Seven, which means any old critic can slide on in, past its canvas-sailed entrance way...

continue reading

Trip Advisor Reviews:

Seven

Special Offers

Highness
Enjoy a Saturday brunch with a difference. $40pp (min 2 people, max 20 people per booking)

Conditions apply, find out in restaurant.

Dumpling Disco
Fridays after work drinks needed a shake up so SEVEN in true Britomart fashion have the perfect alternative. Enjoy our favourites, Popcorn Shrimp, Seven Fried Rice and a dumpling menu worth writing home about.

Conditions apply, find out in restaurant.