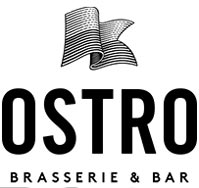 52 Tyler Street




Auckland Central, Auckland




High Tea

Celebrity Chef

RANZ Vouchers

Ocean Views

Restaurant Month

Offers Early Bird Deals

12:00pm - 12:00am

More times

mon

12:00pm - 12:00am

tue

12:00pm - 12:00am

wed

12:00pm - 12:00am

thu

12:00pm - 12:00am

fri

12:00pm - 12:00am

sat

12:00pm - 12:00am

sun

12:00pm - 12:00am
Ostro
52 Tyler Street




Auckland Central, Auckland
Info

12:00pm - 12:00am

More times

mon

12:00pm - 12:00am

tue

12:00pm - 12:00am

wed

12:00pm - 12:00am

thu

12:00pm - 12:00am

fri

12:00pm - 12:00am

sat

12:00pm - 12:00am

sun

12:00pm - 12:00am

High Tea

Celebrity Chef

RANZ Vouchers

Ocean Views

Restaurant Month

Offers Early Bird Deals

The Club is spread across several levels in the Seafarers building at Britomart. The flagship is Ostro Brasserie & Bar, a New Zealand take on the brasserie, with a menu designed by Josh Emett, Seafarers Food Director. Josh is putting his distinctive stamp on all aspects of the food offering at Seafarers.

Menu Reviews

Professional Reviews:

Ostro

Average Professional Review Score

1 reviews

Restaurant review: Ostro, Auckland CBD

16 September 2017

"Pardon?" I said.

In truth, I was swooning well before the Gallic-accented charm offensive. Ostro is such a grown-up and pretty eating space. At night, with the city's lights glinting on the Waitemata, you can almost ignore the tragedy that is the immediate view - a waterfront drowning in cars.

Maybe the punters just don't care. The table of four 20-somethings next to us paused to eat steak and beef wellington ($98 for two) but otherwise, spent the entire night on their phones, battling each other in a garish-pink virtual world.

continue reading

Trip Advisor Reviews:

Ostro

Awards

2018 Critics Choice - Runners Up received @

1 January 2018

For the inaugural Restaurant Hub's Critics' Choice Awards, New Zealand Herald restaurant critics Jesse Mulligan, an Editor from Viva, and Kim Knight, a Restaurant Critic from Canvas considered their favorite dining experiences of 2017 and picked their respective top five restaurants, including their overall winners. The Runner-up Award was presented to the 4 out of their top 5 restaurant dining experiences from 2017 that weren't selected as overall winners.
People who booked this restaurant also booked