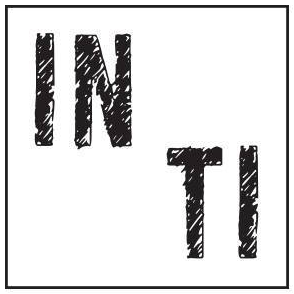 2 Chancery Street




Auckland Central, Auckland




Family

Vegan Friendly

Gluten Free Friendly

Vegetarian Friendly

Healthy

12:00pm - 3:00pm,
5:00pm - 10:00pm More times

tue

12:00pm - 3:00pm,


5:00pm - 10:00pm

wed

12:00pm - 3:00pm,


5:00pm - 10:00pm

thu

12:00pm - 3:00pm,


5:00pm - 10:00pm

fri

12:00pm - 3:00pm,


5:00pm - 10:00pm

sat

5:00pm - 10:00pm
Inti
2 Chancery Street




Auckland Central, Auckland
Info

12:00pm - 3:00pm,
5:00pm - 10:00pm More times

tue

12:00pm - 3:00pm,


5:00pm - 10:00pm

wed

12:00pm - 3:00pm,


5:00pm - 10:00pm

thu

12:00pm - 3:00pm,


5:00pm - 10:00pm

fri

12:00pm - 3:00pm,


5:00pm - 10:00pm

sat

5:00pm - 10:00pm

Family

Vegan Friendly

Gluten Free Friendly

Vegetarian Friendly

Healthy

From Central to South America and the modern and ancient cultures who have called this region home, Inti puts a contemporary spin on Hispanic cuisine serving up a delicious new experience for Auckland diners.

Enjoy a playful and tasty selection of small bites, generous sharing dishes and decadent desserts. A polished concrete bar, cool timber floor, warm lighting, and walls painted by urban artist, Flox set the mood for dinner, drinks and a great night out.

Heading the culinary team is Spanish-born Executive Chef, Javier Carmona. An experienced chef, Javier joins Inti off the back of his recent and successful pop-up, "Etxeberria", which served contemporary Hispanic and Mexican cuisine.

Javier brings his ambition and passion for Hispanic flavours to Inti, creating a unique culinary journey for Auckland locals to experience.

Menu Reviews

Total Review Score

4 reviews

Why Auckland's latest food trend is actually thousands of years old

1 November 2017

Crunching on black ants or stirring cricket flour through a Salsa Tarasca may sound bizarre but using insects in cooking is nothing new. In fact it's thousand's of years old.

However, it's only recently become a trend in Auckland, and it's largely thanks to talented chef Javier Carmona.

Carmona is the man behind the successful menus at Mexico and Beirut. His newest offering, Inti, at the corner of O'Connell and Chancery Streets in Auckland's CBD is a South American restaurant promoting "pre-Hispanic" cuisine.

Carmona's inspiration draws on cooking techniques and ingredients used in pre-Hispanic cuisine thousands of years ago, when insects were consumed as a normal part of people's diets.

continue reading

Restaurant review: Inti, Auckland CBD

21 October 2017

The huitlacoche was a $28 conundrum at a restaurant that infuses the word "interesting" with ground crickets and lettuce juice. Sure, you can get a sandwich - but it's stuffed with alpaca and comes with chlorophylled onion petals gone Irish green.

Inti has been set up in the space that was the short-lived Meat, Fish, Wine. They've swapped the David Bromley nude for Aztec street art by Flox and there's less gleaming glass and more earthenware pottery. The ridiculous sheep trough of a handbasin remains, and so does the wine collection. The food is reasonably priced, but the plonk may dent your credit card.

continue reading

Restaurant Review: Inti, City

4 October 2017

I really liked Meat Fish Wine, but unfortunately the rest of you hated it. It's okay, I can handle it. We're usually on the same page, you and me, but occasionally we can't come to an agreement. And let's be honest, your voice counts more than mine because, although I can tell the world what I think, only you can close a place down.

That's what happened with Meat Fish Wine, which opened to much fanfare in mid-2016. The refit felt so expensive that customers daren't wear black-soled shoes in case they marked the floors.

continue reading

Restaurant review: Inti, Auckland CBD

3 September 2017

More than 40 years ago, I did my OE in South America. The handbook said $5 a day, but I typically spent $2 - $1 for a hotel and $1 for everything else - so I didn't get much fine local cuisine. Dinner most nights was fried potato and a chunk of unidentifiable and unchewable meat, cooked over a charcoal fire built in an old hubcap, and served on a tin plate.

continue reading

Awards

Critics' Choice Award 2018 received @

10 February 2018

Restaurant Hub's Critics' Choice Award is awarded, by New Zealand Herald restaurant critics Jesse Mulligan (Viva) and Kim Knight (Canvas), to the top two restaurants of the year.
People who booked this restaurant also booked