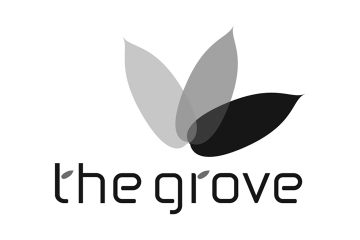 Saint Patrick's Square


33 Wyndham Street




Auckland Central, Auckland




International

Celebrity Chef

RANZ Vouchers

Restaurant Month
The Grove
Saint Patrick's Square


33 Wyndham Street




Auckland Central, Auckland
Info

International

Celebrity Chef

RANZ Vouchers

Restaurant Month

Since opening in 2004, The Grove has secured its position as one of Auckland's top restaurants with a unique approach to both food and service.

With a passion for and expertise in the industry, owners Michael and Annette Dearth have gained outstanding recognition for the creation of a fine dining oasis. Head chef, Benjamin Bayly has already experienced an illustrious career by landing senior chef roles at Michelin starred restaurants in London and France (The Ledbury & The Square, London: Restaurant Jean-Paul Jennet, France).

Ben's food is modern in style whilst using classic French cooking techniques. The Grove is very ingredient driven using organic and sustainable meats and seasonal fruits and vegetables.

Menu Reviews

Professional Reviews:

The Grove

Average Professional Review Score

4 reviews

Restaurant review: The Grove, Auckland CBD

12 May 2018

There was no apple tree in the Garden of Eden.

This startling news comes courtesy of a BBC Radio 4 podcast interview with Pete Brown, author of The Apple Orchard. Last week, on the bus to work, everything I thought I knew about the Old Testament (spoiler: not much) was turned on its head. According to Brown, the only fruit mentioned by name in the Book of Genesis, is the fig.

In the beginning, there were figs. Soft, ripe, sexy, luscious, forbidden figs.

Fast-forward a few millennia. Six courses into the seven course degustation at The Grove and I, too, was going to hell in a lustful handbasket.

continue reading

Restaurant Review: The Grove, City

18 April 2018

The last time I had dinner at The Grove, my wife was nine months pregnant, and we ate out on her due date. The staff were sweet and wonderful, the food was immaculate and the whole experience was so perfectly accommodating that if she'd gone into labour I wouldn't have been surprised to see the chef emerge from the kitchen with a pair of forceps and his sleeves rolled up.

The secret of great fine-dining restaurants is that they are at their best with customers who aren't the usual. A birthdaying student should be able to go in for an entree with a nice glass of wine and leave feeling just as appreciated as the Japanese ambassador one table over.

continue reading

Restaurant review: The Grove, Auckland CBD

3 April 2016

I was about to use the phrase "fine dining", but that conjures up stuffy waiters who roll their eyes if you ask the meaning of "chiffonade" or "macedoine" or sigh if you say the tap water will be fine.

You don't get that at The Grove. The service is calm but snappy and superbly well-informed but you don't feel like they're doing you a favour letting you eat there.

The food makes sense, too, by which I mean you recognise the ingredients, and the dishes, for all that their inventiveness piques the curiosity, have a coherence and intelligibility that makes you feel right at home.

To say the food was superb is to understate matters, but it was the little grace notes - a crisp-fried shiso leaf or flecks of a succulent samphire - that made it a meal to remember.

continue reading

Viva Review - Oct 25, 2014

15 October 2014

The Grove, owned by Michael and Annette Dearth, is 10 years old and right now, it's shining brighter than ever as a beacon of the best of dining in our city.

Sophisticated and elegant it may be, but it also manages to feel charmingly casual and diners have discovered there's no reason to save this restaurant for special occasions - we were there on a Monday night and it was humming. Perhaps the refurbishment has freshened it up - love that white spindle furniture and pastel linen - but it feels more like a coming of age to me.

This is a kitchen that has had nothing but stellar chefs through it and Ben Bayly, who has been there for five years now, is proving an absolute superstar. His flair for flavour and form combined with the Dearths' penchant for amassing a wine list of stunning New Zealand and international wines, has seen the restaurant pick up award after award. Their collective focus is on providing the relaxed, yet highly proficient, level of service often seen in more tip-driven dining cultures.

continue reading

Trip Advisor Reviews:

The Grove

Awards

2018 Metro top 50 Awards received @

6 April 2018

Metro Top 50 Finalist for 2018

2018 Cuisine Top 100 received @

9 September 2018

This restaurant is in the Cuisine Good Food Awards Top 100 for 2018 and will be featured in the Cuisine Good Food Guide 2018. The Top 100 restaurants are also the finalists for the Cuisine Good Food Awards 2018, and the Winners will be announced on the 15th of October.
People who booked this restaurant also booked