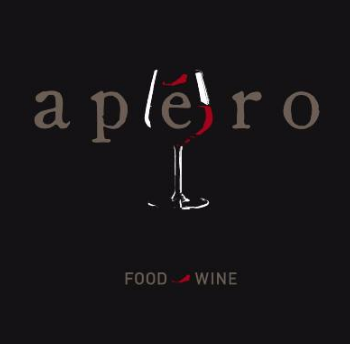 280 Karangahape Road




Auckland Central, Auckland




RANZ Vouchers
Apero
280 Karangahape Road
Auckland Central, Auckland
Info

Our philosophy

Apéro is not about creating a dynasty, but about building a restaurant where honesty, integrity & consistency are paramount. Apéro is about trusting us to do it our way. We want you to enjoy what we do night after night, week after week and year after year... Our aim is to create an environment that is comfortable, that is based on good food, great wine, and above all else... good times.
"In essence, we welcome you to our house."

- Mo & Leslie

Elevating K Road's sophisticated offerings and reinventing an old tattoo parlour situated adjacent to a karaoke bar, Apéro exudes an intimate, modern and refined ambience with a casual air.

Reviews

Professional Reviews:

Apero

Average Professional Review Score

2 reviews

Restaurant Review: Apero

14 October 2018

Walk into the welcoming brick-walled, wooden-floored space of Apéro and let the trials of the day slip away – you feel like you are getting a big warming hug as co-owner Mo Koski looks after you. The food remains simple, top quality and consistently delicious. Leslie Hottiaux keeps a small menu of favourites, but there are always specials to liven up the menu and allow things to get a bit playful in the kitchen. The famous house-made sausage, sold by the ¼ metre, is perfectly balanced, well-seasoned and sits alongside some pickles and a couple of different mustards, ideally accompanied by a half cauliflower on a bed of curd with almond and mint leaves. Wine and drinks deserve a special mention – Mo is always on hand with intriguing suggestions to find something you will love.

continue reading

Restaurant Review: Apero, K Road

4 May 2018

Apero would be a great place to take your mum this Mother's Day, though the gentleman running the restaurant is so smooth you might want to think twice about bringing your dad.

Charming, confident, cosmopolitan — he's everything your classic Kiwi bloke generally isn't. While mum might enjoy being guided towards a Sicilian red when she asks for a pinot noir, your dad may well wonder why he came all the way to Karangahape Rd just to see his wife wondering what might have been if she'd succumbed to that flirtatious Contiki tour guide in '72.

continue reading

Awards

2018 Metro top 50 Awards received @

6 April 2018

Metro Top 50 Finalist for 2018

2018 Cuisine Top 100 received @

9 September 2018

This restaurant is in the Cuisine Good Food Awards Top 100 for 2018 and will be featured in the Cuisine Good Food Guide 2018. The Top 100 restaurants are also the finalists for the Cuisine Good Food Awards 2018, and the Winners will be announced on the 15th of October.

2018 Cuisine - 2 Hats received @

15 October 2018

The hat awards are the most prestigious awards that Cuisine offer.
Make a booking with Apero
Sorry, this restaurant does not currently offer online bookings via Restaurant Hub, if you would like to make a booking please call
Call
Sorry, this restaurant does not currently offer online bookings via Restaurant Hub, if you would like to make a booking please call
Call
People who booked this restaurant also booked