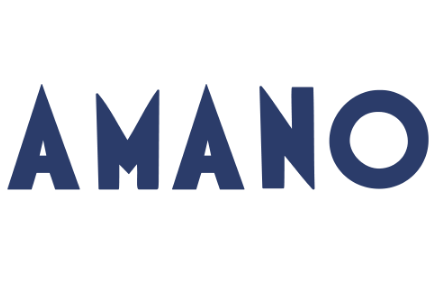 68 Tyler Street




Auckland Central, Auckland




Italian

Pizza

Pasta

RANZ Vouchers

Ocean Views

7:00am - 11:00pm

More times

mon

7:00am - 11:00pm

tue

7:00am - 11:00pm

wed

7:00am - 11:00pm

thu

7:00am - 11:00pm

fri

7:00am - 11:00pm

sat

7:00am - 11:00pm

sun

7:00am - 11:00pm
Amano
68 Tyler Street
Auckland Central, Auckland
Info

7:00am - 11:00pm

More times

mon

7:00am - 11:00pm

tue

7:00am - 11:00pm

wed

7:00am - 11:00pm

thu

7:00am - 11:00pm

fri

7:00am - 11:00pm

sat

7:00am - 11:00pm

sun

7:00am - 11:00pm

Italian

Pizza

Pasta

RANZ Vouchers

Ocean Views

Amano is located on Tyler Street, Britomart, close to Auckland City's beautiful Princes Wharf. They offer beautiful Italian inspired cuisine that is guaranteed to impress. Amano is a spacious complex with a bakery, a fully licensed bar, and exceptional restaurant. Amano's restaurant is open for breakfast, lunch, dinner, and dessert. A great range of vegetarian options is also available. In true Italian style indulge in some delicious Pizza and Pasta. If you're after something a little different, Amano has a great range of other meals with something for everybody.

Amano is an excellent place to host your business function, 21st birthday or Christmas party. Relax with the rest of your party as you enjoy exquisite food, beer and wine looking out onto the Waitemata Harbour.

Place your booking today!

Menu Reviews

Professional Reviews:

Amano

Average Professional Review Score

4 reviews

Metro Top 50 Restaurants 2017: Amano WINNER- Best New Fit-out

30 June 2017

Hip Group's newest restaurant is also its grandest, with an open kitchen spanning almost 20 metres, a bakery, multiple sumptuous seating areas and a bar. Dried flowers hang from exposed timber beams and mother-of-pearl, limestone and marble surfaces glitter on the periphery, a rustic yet sophisticated backdrop for food that's all that. Printed daily to accommodate the best of the day's fresh seafood, meat and vegetables, Jo Pearson's extensive menu is characterised by dishes with three to four hero ingredients. They're elevated to the heights of excellence by a perfectionist's hand, with fresh pasta made using grains milled on site. The wine list is a lesson in terroir — there's an Italian and New Zealand version of each variety — while classic cocktails are dressed for the seasons, from summer citrus kiyomi twists to autumnal feijoa.

continue reading

Restaurant review: Amano, Britomart

24 May 2017

"Diners may be divided into two groups: those who have eaten at a Hip Group place and those who should," wrote a fellow observer of Auckland's restaurant scene.

After we ate at their newest venture, the Italian-themed Amano, I'd have the gall to suggest they may be divided into three parts.

Scott Brown and Jackie Grant's hospitality partnership has acquired a near-religious following since they opened their first cafe in 2004.

continue reading

Restaurant Review: Amano, Tyler St

9 November 2016

It's not often I find myself wandering through Britomart in the middle of the day with time on my hands but I was recently called up for jury service, which ended in the best possible outcome: challenged and released too late to go to work but early enough that I could still get to a restaurant in time for lunch.

continue reading

Where to Eat: Amano

12 October 2016

Mamma mia! It's a Hip Group takeover. Well, not quite — but if you've stopped by the Amano Bakery in Britomart recently for a coffee and a hand-milled Italian sandwich, you may have wondered what was going on next door. The company responsible for Ortolana and Milse, a few steps away — not to mention several of Auckland's most popular cafes — is finally throwing open the doors to its showcase eatery Amano this week.

The cavernous 420sq m space in the Quay Building is now home to a 120-seat Italian-inspired bistro and aperitivo bar. It also has its own mini-market, where customers can buy fresh produce, flowers, handmade cheeses and pastas — while watching the chefs rolling them out through the sheeters and extruders behind the pass.

continue reading

Awards

2017 Metro Top 50 Bars received @

1 March 2017

None

2018 Metro top 50 Awards received @

6 April 2018

Metro Top 50 Finalist for 2018

2018 - Cuisine Top 100 received @

9 September 2018

This restaurant is in the Cuisine Good Food Awards Top 100 for 2018 is featured in the Cuisine Good Food Guide 2018. The Top 100 restaurants formed the finalists for the Cuisine Good Food Awards 2018, The Winners are to be announced on the 15th of October.
Make a booking with Amano
Sorry, this restaurant does not currently offer online bookings via Restaurant Hub, if you would like to make a booking please call
Call
Sorry, this restaurant does not currently offer online bookings via Restaurant Hub, if you would like to make a booking please call
Call
People who booked this restaurant also booked