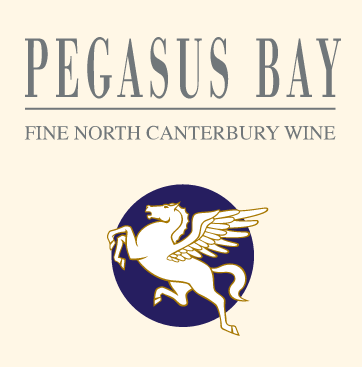 255 Stockgrove Road




Glasnevin, Amberley



Pegasus Bay
255 Stockgrove Road




Glasnevin, Amberley
Info

Pegasus Bay Restaurant

Our intention is to give diners a total food and wine experience. We have an emphasis on freshness and simplicity, using predominantly local and home grown ingredients. The menu is created around our wine list, each dish being matched with a suggested wine. It changes regularly to utilise seasonal ingredients whilst giving our diners variety. The atmosphere inside the restaurant is warm, with the use of recycled rimu and a large open fire. Contemporary works from some of New Zealand's leading artists hang on the walls. These pieces change regularly. There is also an extensive outdoor area with breathtaking gardens, a natural amphitheatre and unique wetlands with several lakes.

Cellar Door

Taste a large selection of current vintage wines including many from the reserve range. You will find our cellar door hosts knowledgeable and professional while at the same time friendly, relaxed and accommodating — in true Pegasus Bay style! The wines are kept under argon gas to ensure that they are served to you in perfect condition. While tasting, guests can take in the commanding views of the barrel hall and wine cellars and at any time could catch a glimpse of what goes on in a true "working winery". There is usually a selection of aged wines available for sale on our cellar release blackboard selected from the family wine library when they are reaching full maturity. Start your lunch with a complimentary visit to the cellar door to taste through the wines and for help to make your selection to accompany your meal. Alternatively stop in specifically for a tasting anytime between 10am to 5pm, 7 days a week.

Awards

2018 Cuisine Top 100 received @

9 September 2018

This restaurant is in the Cuisine Good Food Awards Top 100 for 2018 is featured in the Cuisine Good Food Guide 2018. The Top 100 restaurants formed the finalists for the Cuisine Good Food Awards 2018, The Winners are to be announced on the 15th of October.
Make a booking with Pegasus Bay
Sorry, this restaurant does not currently offer online bookings via Restaurant Hub, if you would like to make a booking please call
Call
Sorry, this restaurant does not currently offer online bookings via Restaurant Hub, if you would like to make a booking please call
Call
People who booked this restaurant also booked